While there are about 7,000 languages spoken on Earth, more than half of the world's population speaks one of 23 languages. Where does Vietnamese rank amongst the world's most spoken languages? Pretty damn high.
---
Related Articles:
- [Video] You Don't Have To Be White To Butcher The Vietnamese Language
- [Infographic] Vietnamese Only "Moderately" Difficult For Native English Speakers
---
This painstakingly detailed map created by Alberto Lucas Lopéz for the South China Morning Post shows that Vietnamese, with 67.8 million speakers, is one of the most popular. Of that number, 2 million live outside of Vietnam. As one helpful Facebook user pointed out, these numbers are a bit stale and seem to come from data compiled in 1999.
After an inspection of a full resolution version of the map, one will find, unsurprisingly, that the various dialects of Chinese dominate global language with 1.197 billion speakers. Mandarin alone exceeds English by half a billion.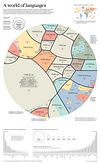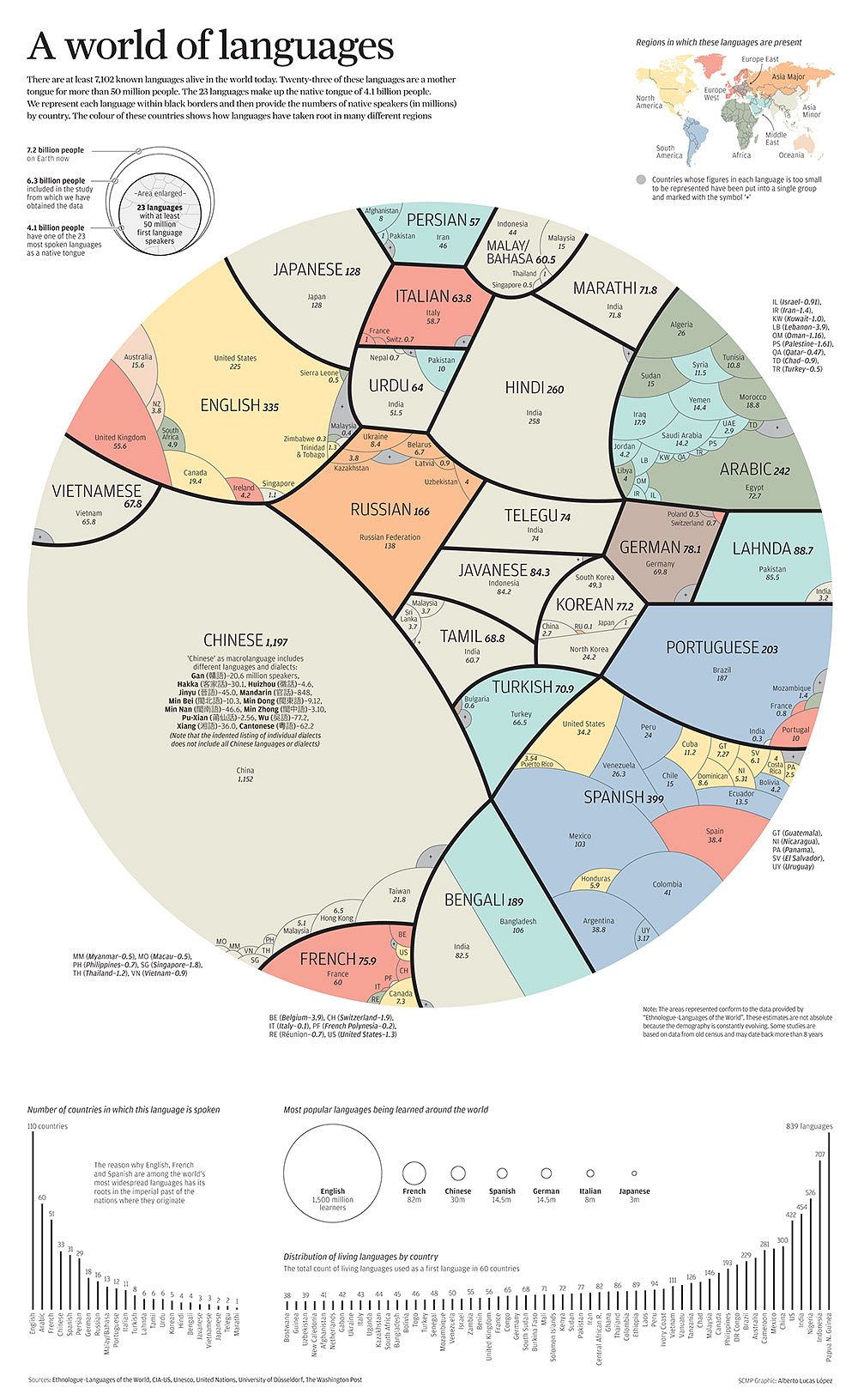 [h/t Mental Floss]