The leadership of Phu Quoc has unveiled a plan to turn the island's old airport into a new urban area.
Tuoi Tre reports that the local People's Committee and the Kien Giang Department of Construction announced the plan at a meeting yesterday. Accordingly, the 78.9 hectares which makes up Phu Quoc's former airport will be transformed into a neighborhood featuring an administrative center, shopping mall, office buildings, hotels and apartment blocks.
The disused aerodrome was closed in December 2012 when the new Phu Quoc International Airport opened elsewhere on the island. Today its runway acts as part of a road.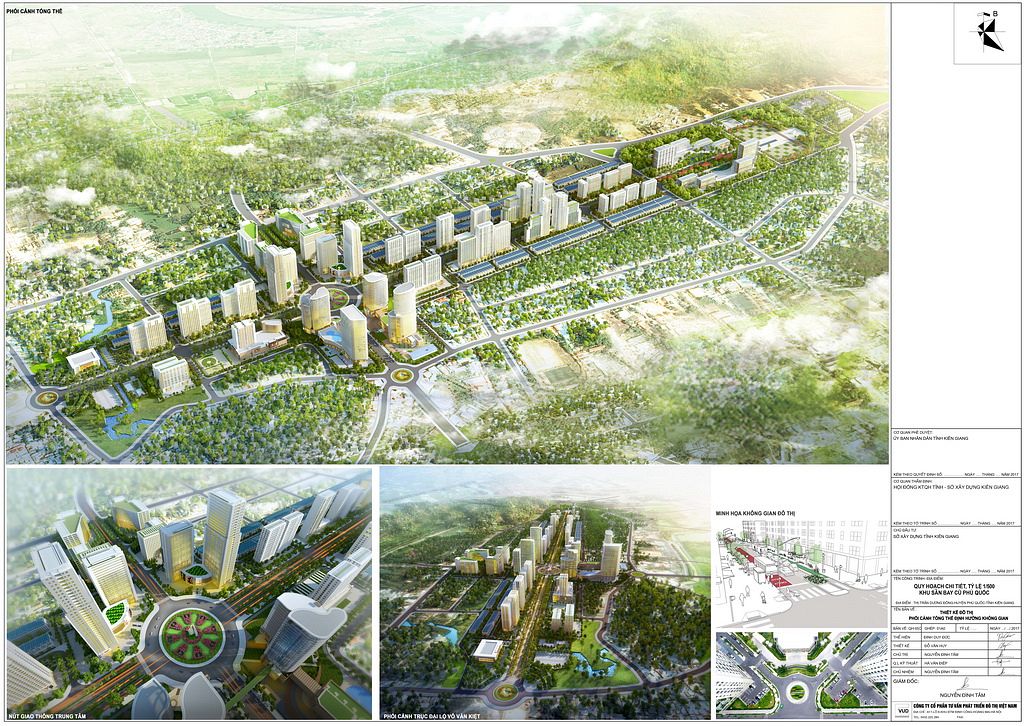 Under the development plan, 9,000 square meters of the urban area will be reserved for trees, parks and gardens, while another 4,000 square meters will include a wastewater treatment plant, power station and communication center.
Dinh Khoa Toan, chairman of Phu Quoc's administration, shared at the meeting that residents of the island will be kept abreast of the plan's progress. He also urged the Kien Giang People's Committee to begin work soon in order to help Phu Quoc's development.
[Renderings courtesy of the Kien Giang Department of Construction via Tuoi Tre]
---

Related Articles:
---