Is this the fanciest cheese tart shop in Vietnam?
After designing several Saigon venues, including sushi restaurant REI, 4P's Bar and Ramen Bar Suzuki, architect Joe Chikamori and his 07Beach team turned their eye for light-drenched minimalism to the first Vietnamese location of the Japanese cheese tart shop BAKE.
The store stands out on the already chaotic Ngo Duc Ke Street thanks to the interior's warm yellow lights, which contrast the building's simple gray facade. Passersby can observe customers queuing vertically in front of freshly baked cheese tarts that appear to be levitating thanks to specially designed window-mounted trays.
To further show off the tarts, which would normally only be partially visible from the street, the double-height ceiling features a full mirror.
Chikamori explains on the firm's website that he emphasizes an object's shade by using different levels of lightness. The effect can be seen on the vertical and horizontal surfaces of the stairs. He also applied this method to the walls of the staff area so it is "highlighted like a stage".
Custom nooks for storing packaging further allows the brand's noticeable yellow to catch eyes.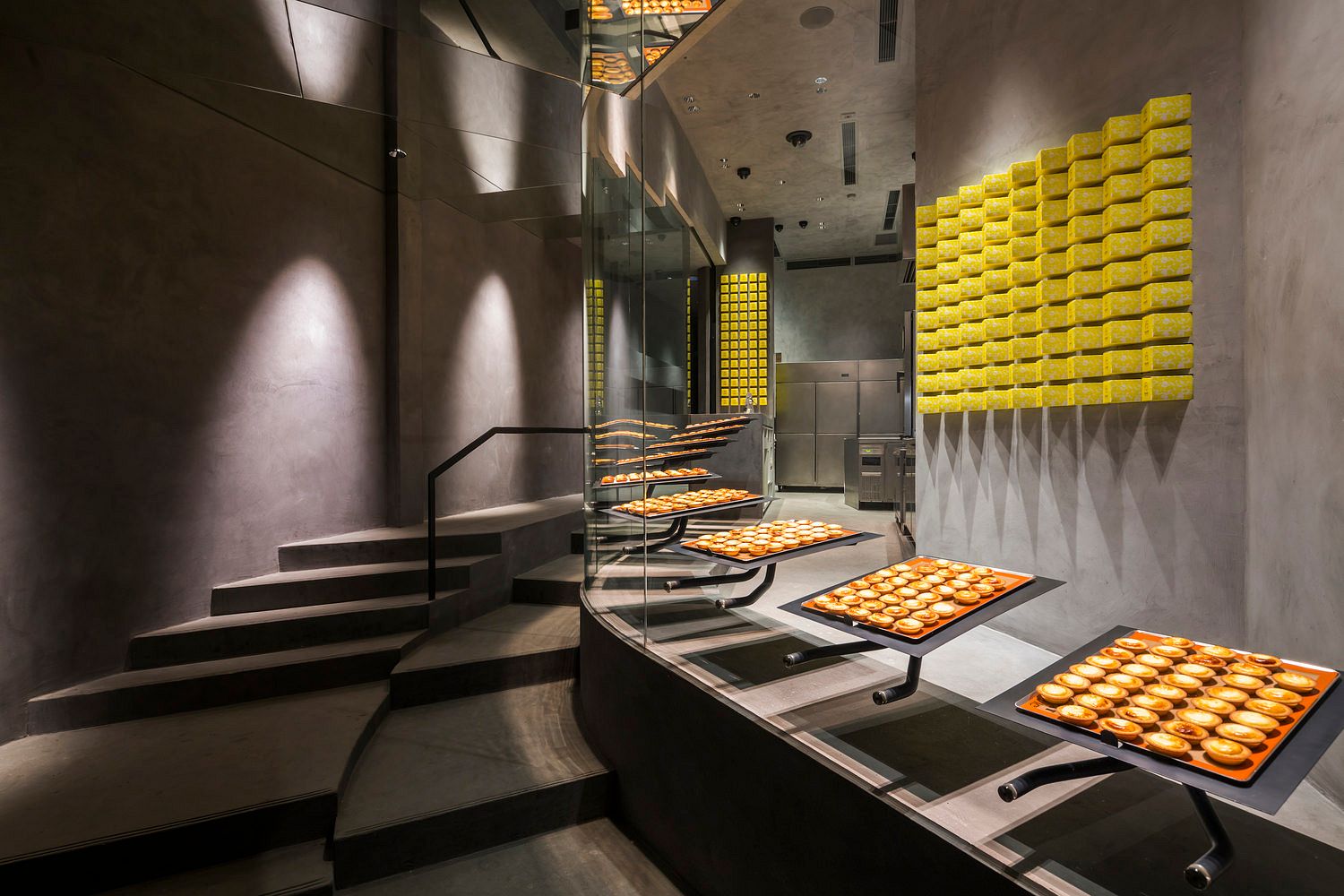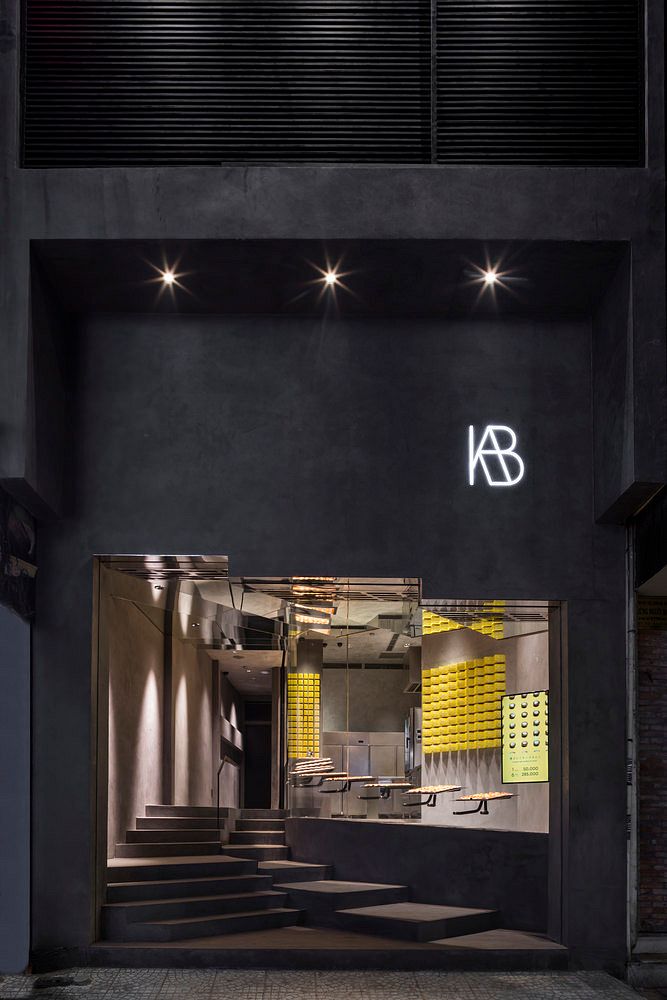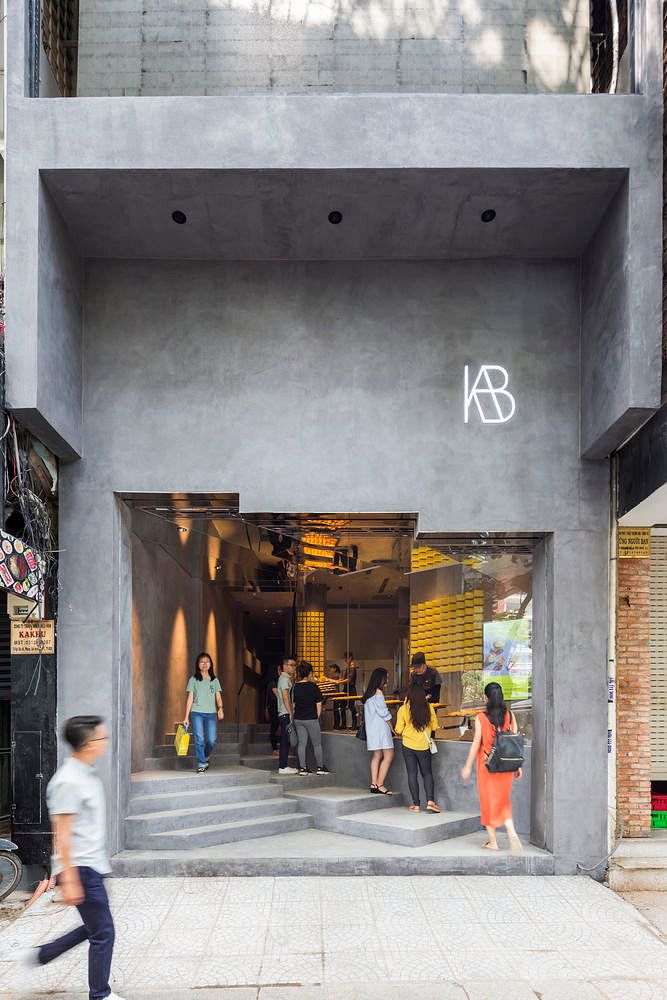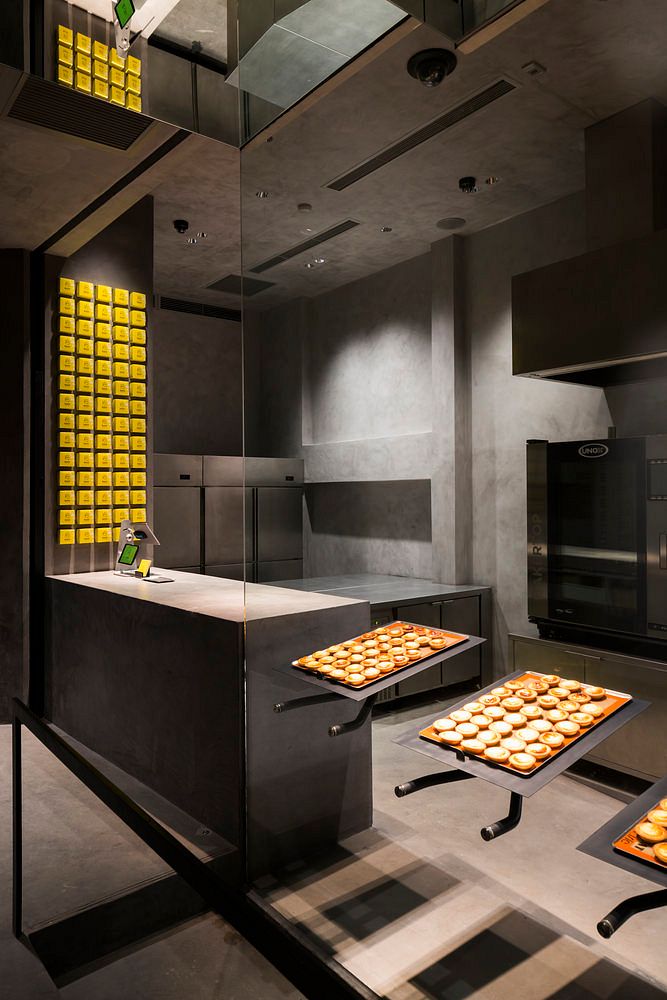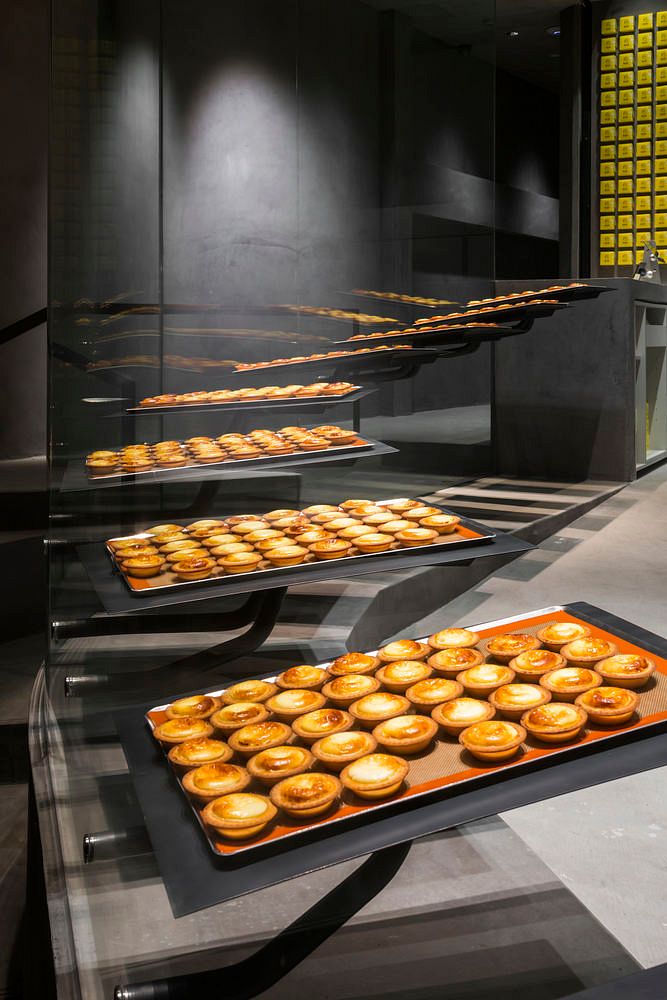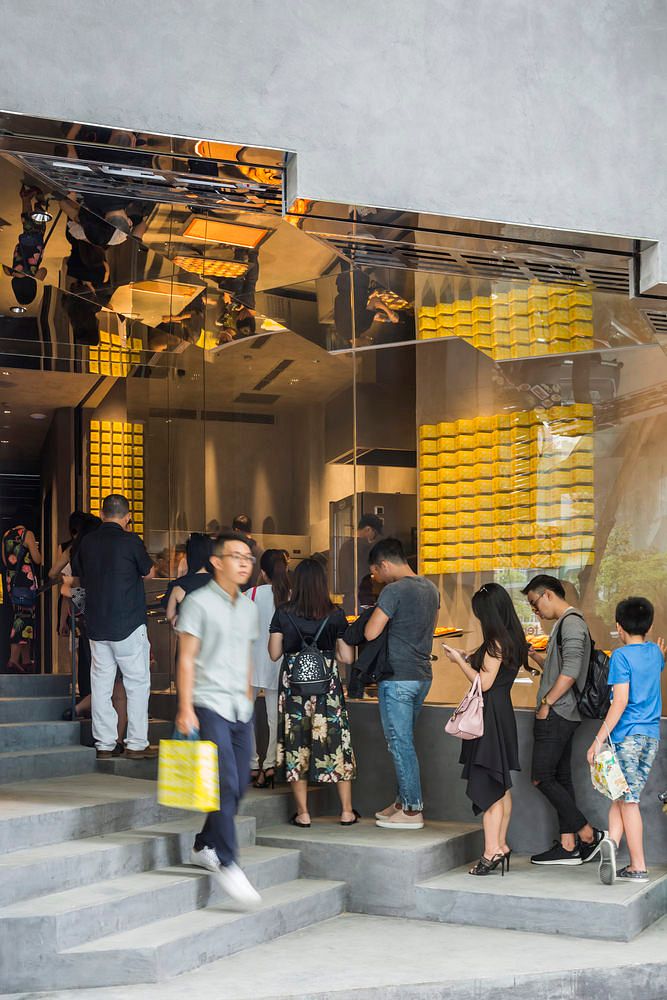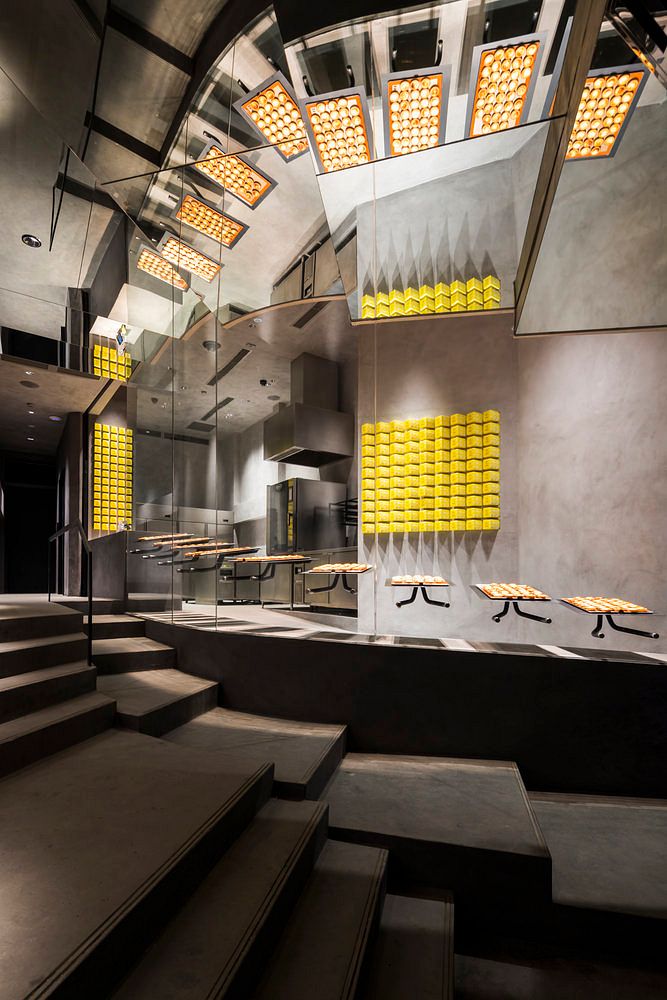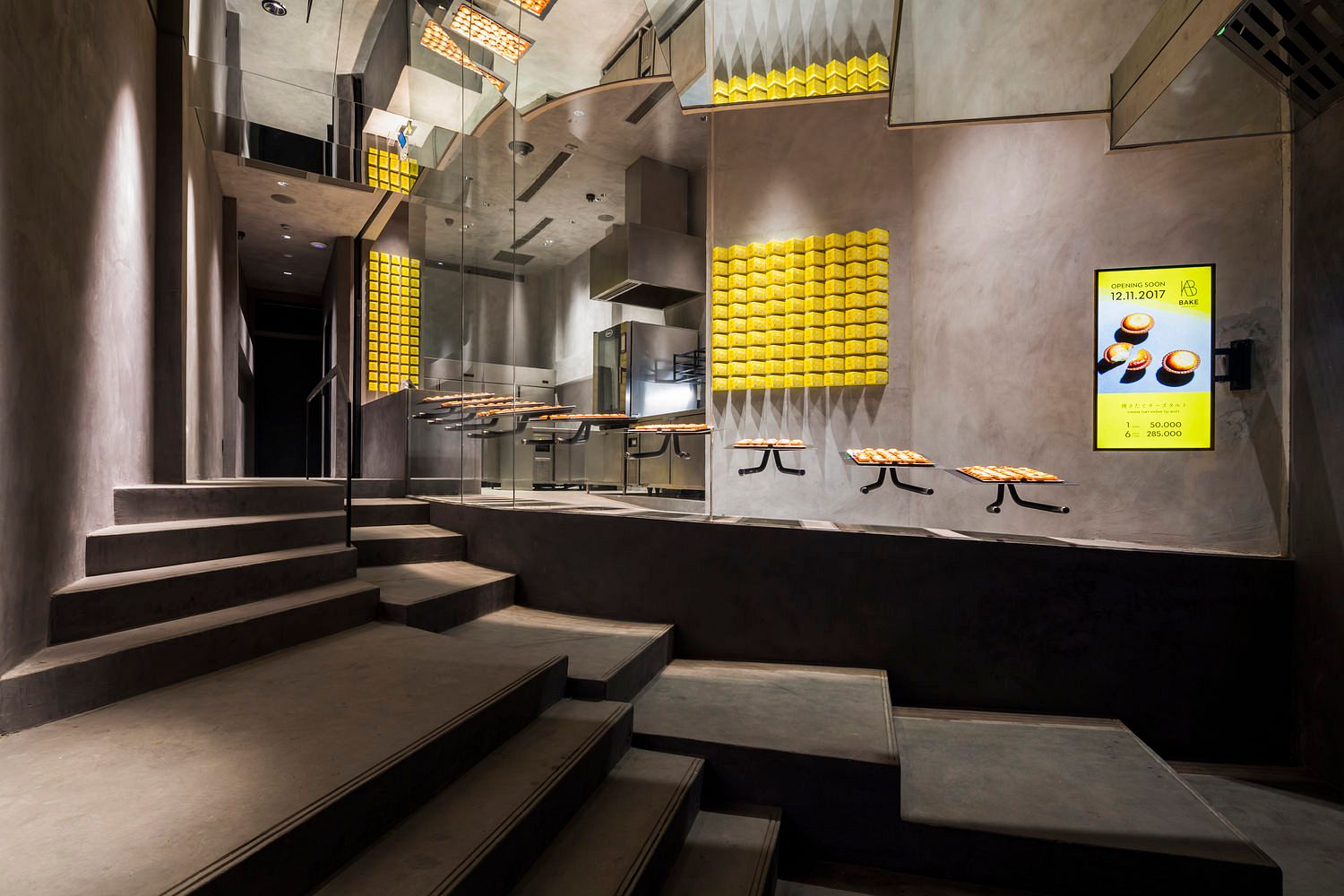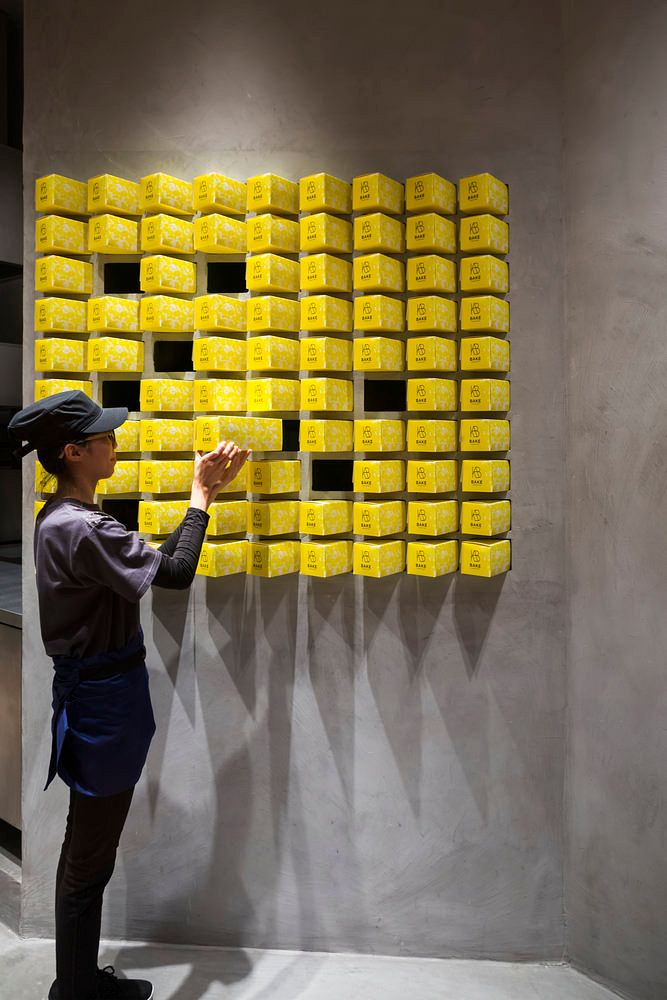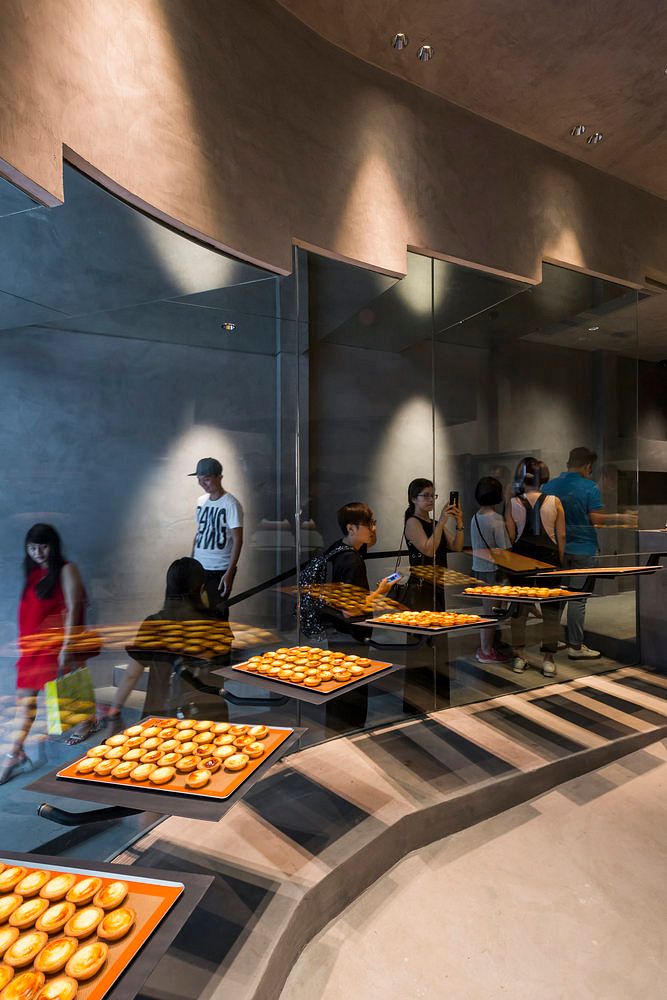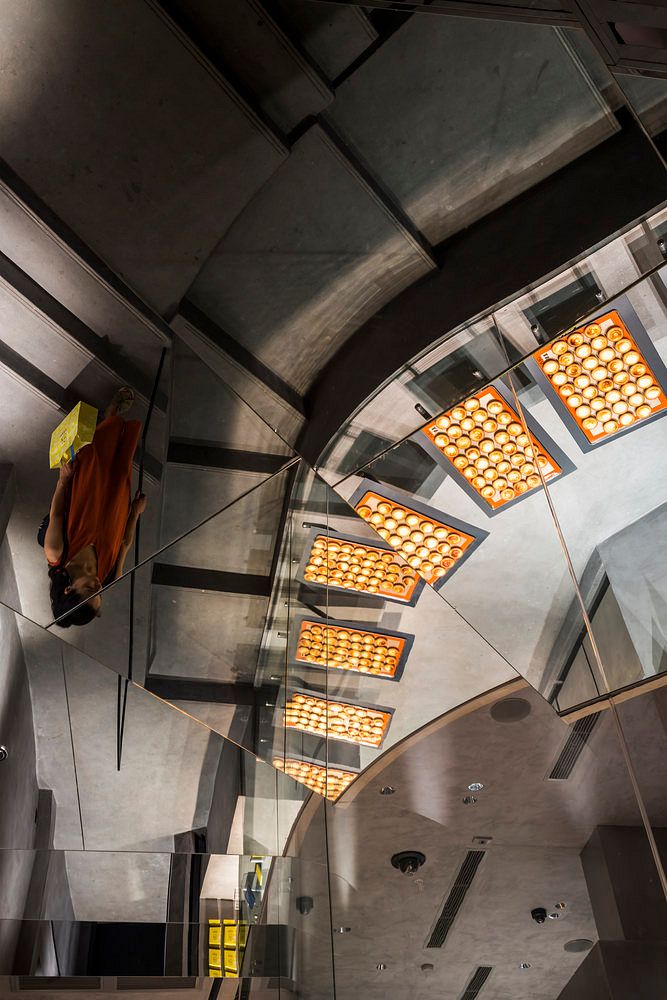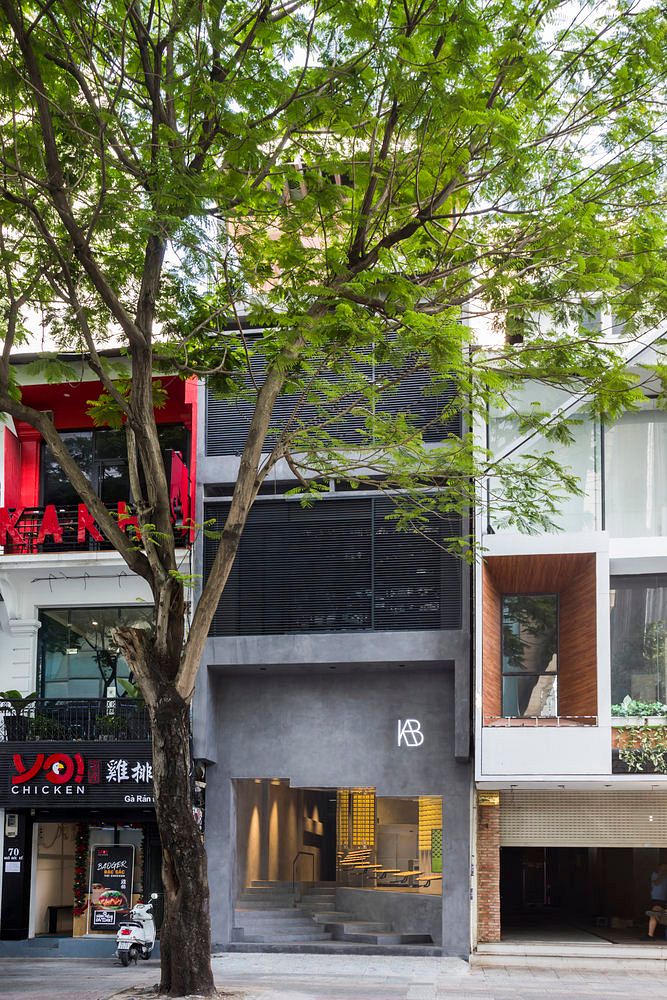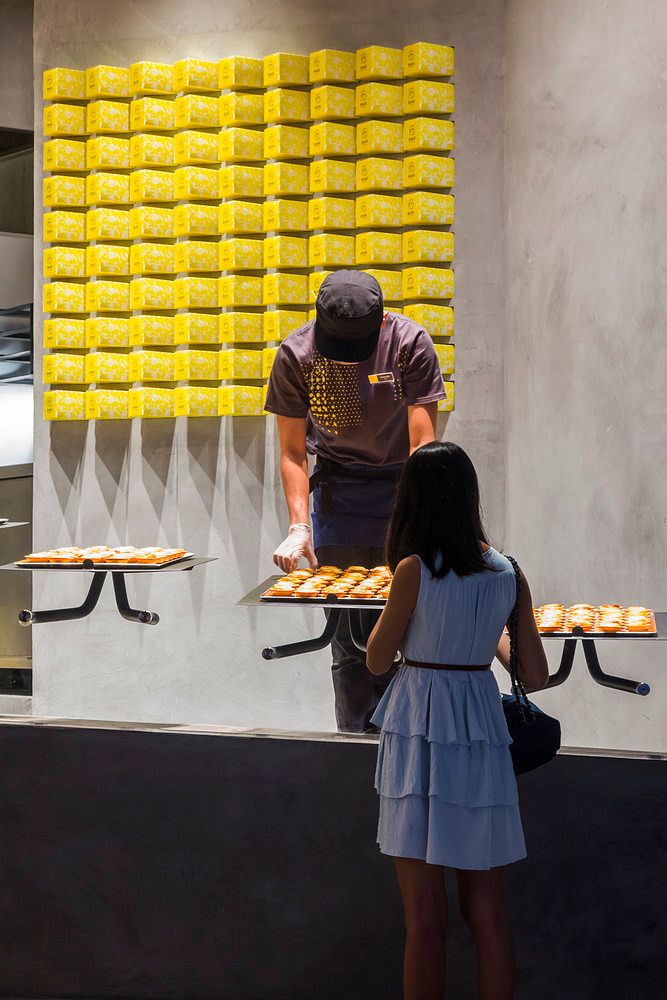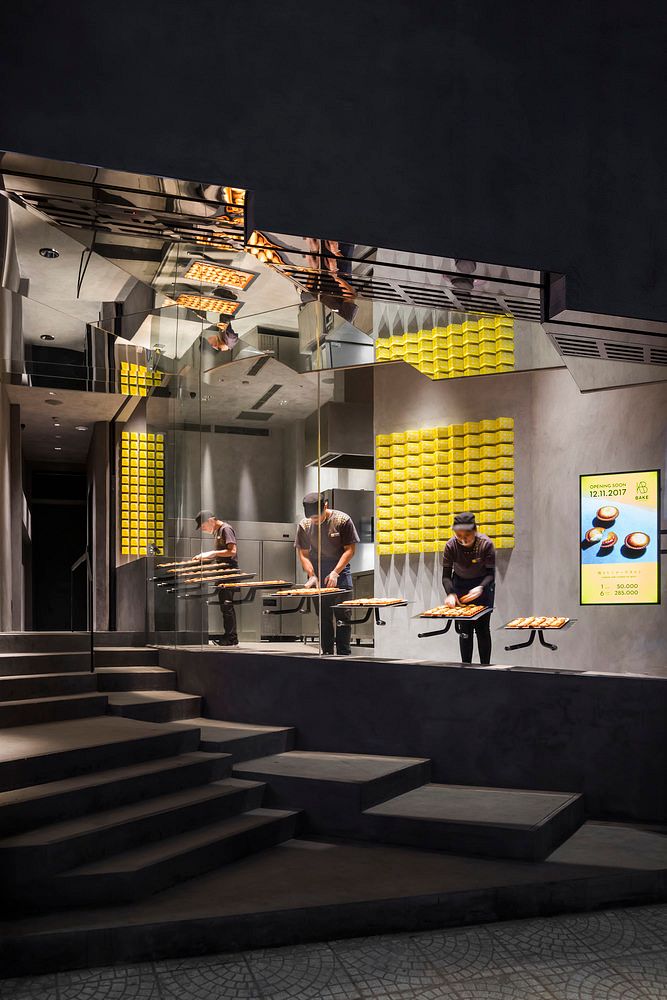 [Photos by Hiroyuki Oki via ArchDaily]
---

Related Articles:
---