Details

Published on Wednesday, 31 January 2018 15:05
Written by Saigoneer.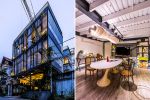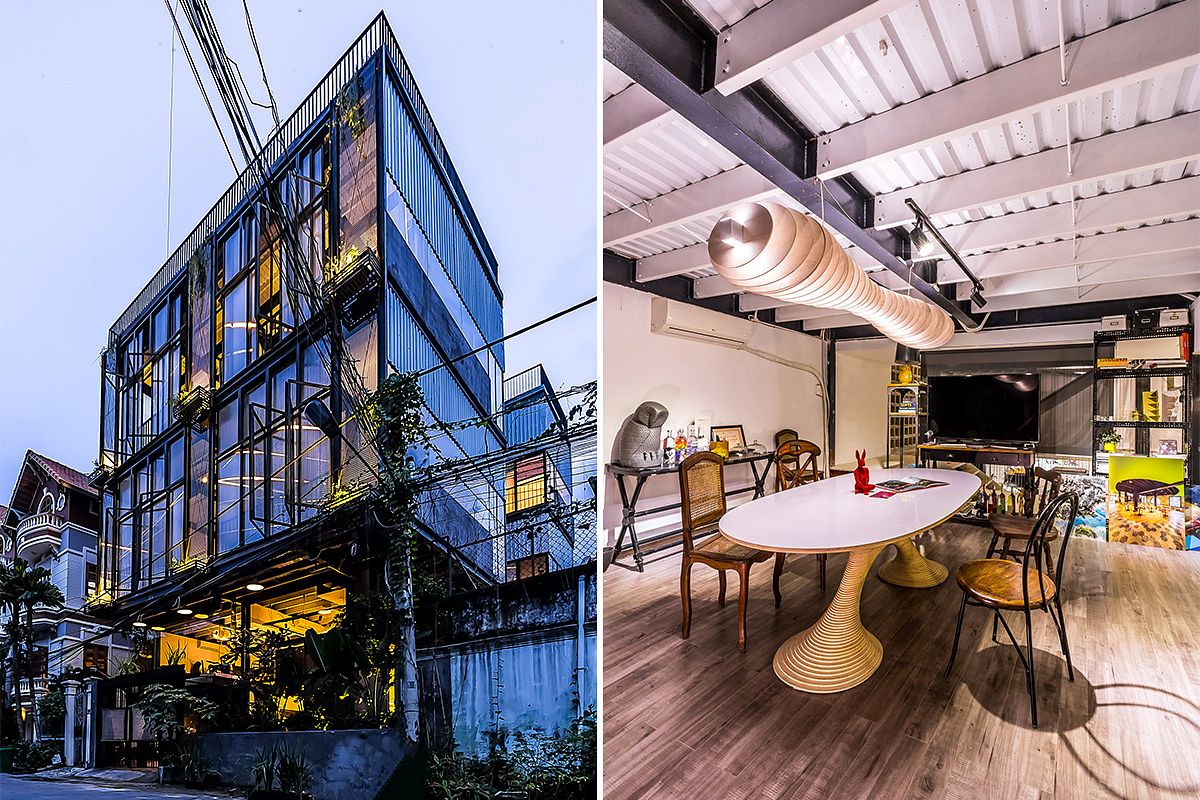 Saigon's "Serene House" blends austere prefab materials with Indochine elements.
Vietnamese interior design firm Module K built the mixed-use contemporary building in Saigon's hipster hotspot, Thao Dien, in just three months. It relies on sustainable materials to create open spaces that can be adjusted to meet the needs of its tenants.
Steel frames support double height ceilings and lower mezzanines that allow natural light to tumble in. Views, shade, and space can be further adjusted thanks to lightweight sliding and folding panel facade elements.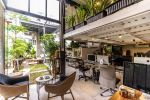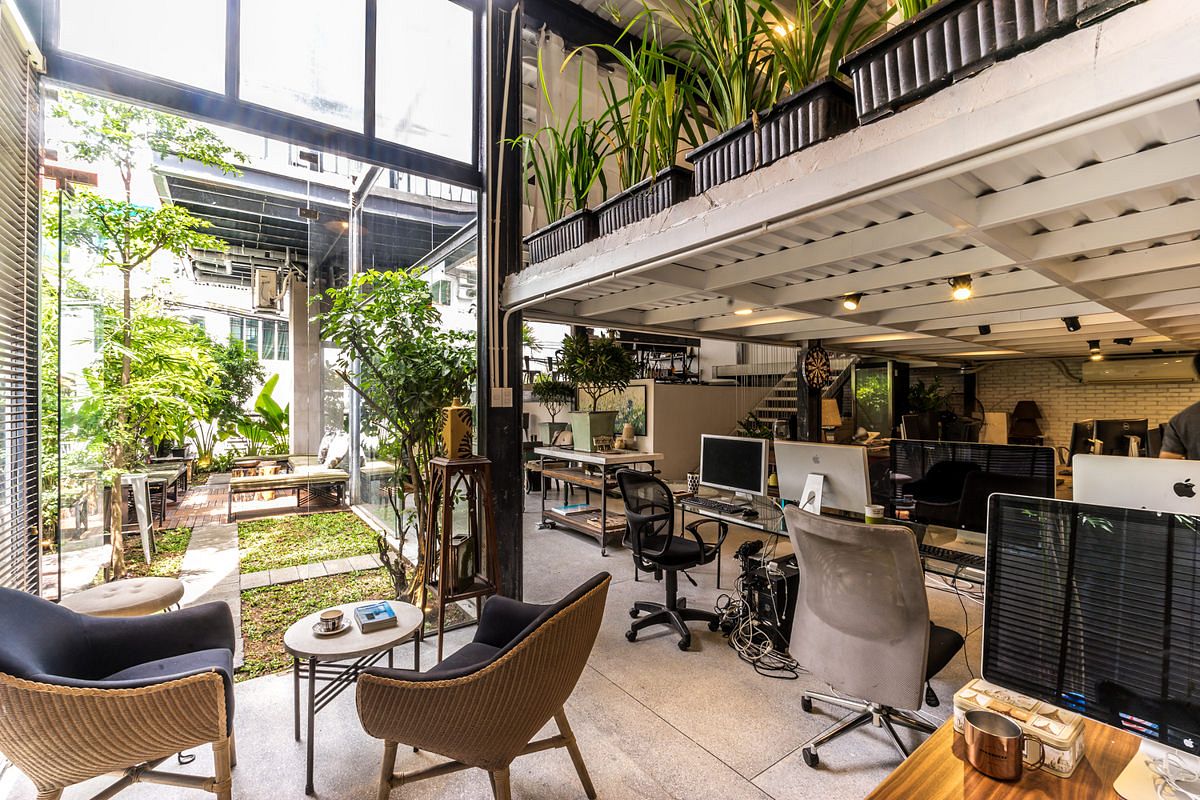 "We chose a prefabricated steel structure solution, quite uncommon in Vietnam where the traditional construction is bricks and concrete. It's cost-effective, easy to erect and disassemble, extremely flexible and very light and airy. We can easily break it up when our ten-year lease ends and move it to a new location for another serene house of our own. It also helps preserve the initial capital investment," said Jade Nguyen Kim Ngọc, design director of Module K.
The puzzle-like structure invites interior rooms to mingle with the outdoors. A lush garden surrounds the building while flowers bloom in window planters and leaf-laden branches dangle down from the rooftop terrace. The green spaces aim to produce a relaxed, inspiring atmosphere for those who use it as a workspace.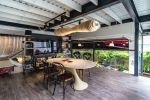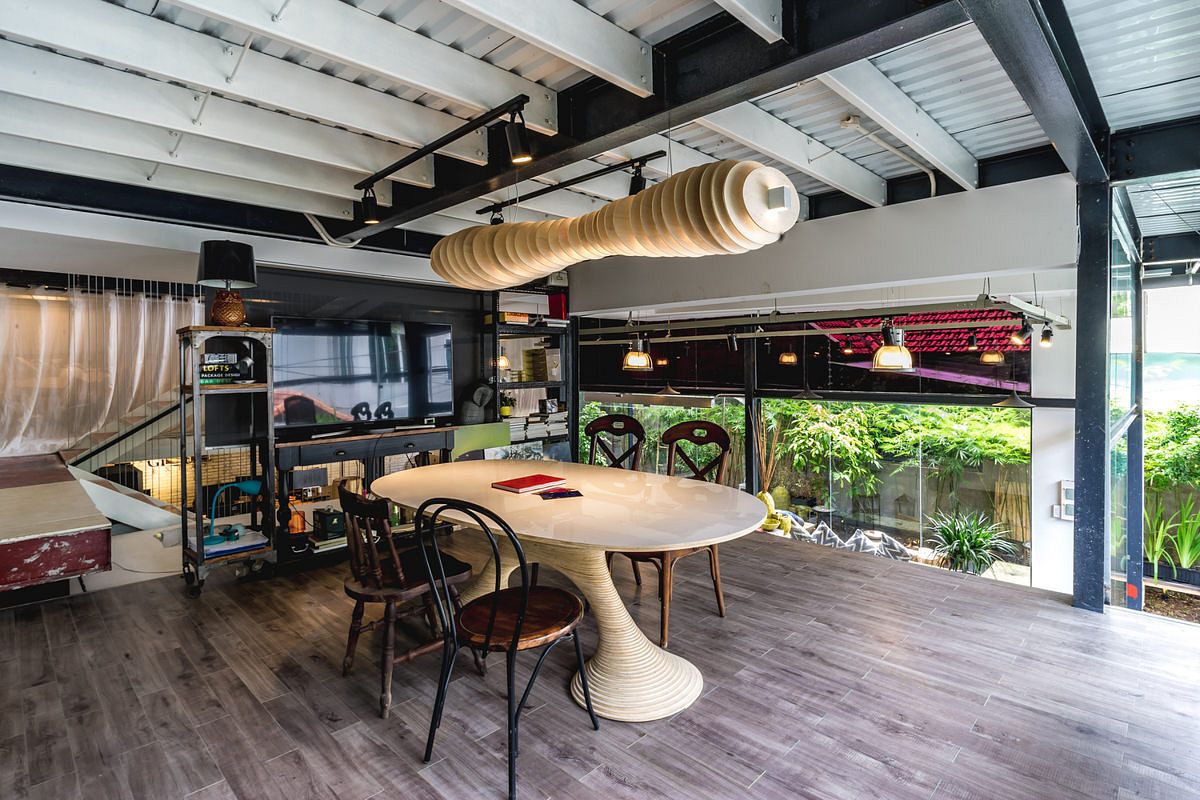 It currently houses a coffee shop, a furniture showroom, an apartment and office space decorated with items inspired by the designer's travels throughout the region.
"Module K has combined its own furniture designs, inspired by the Indochine history of Saigon, with digitally designed and locally produced futuristic LAVA furniture and lighting," says Module K director Huy Anh.
Serene House provides a strong case for the feasibility and adaptability of prefab housing in Vietnam. The buildings can provide attractive and unique options for chic urban-dwellers as well as low-cost modular solutions for slums and areas experiencing refugee crisis.
Have a closer look at District 2's "Serene House" below: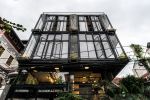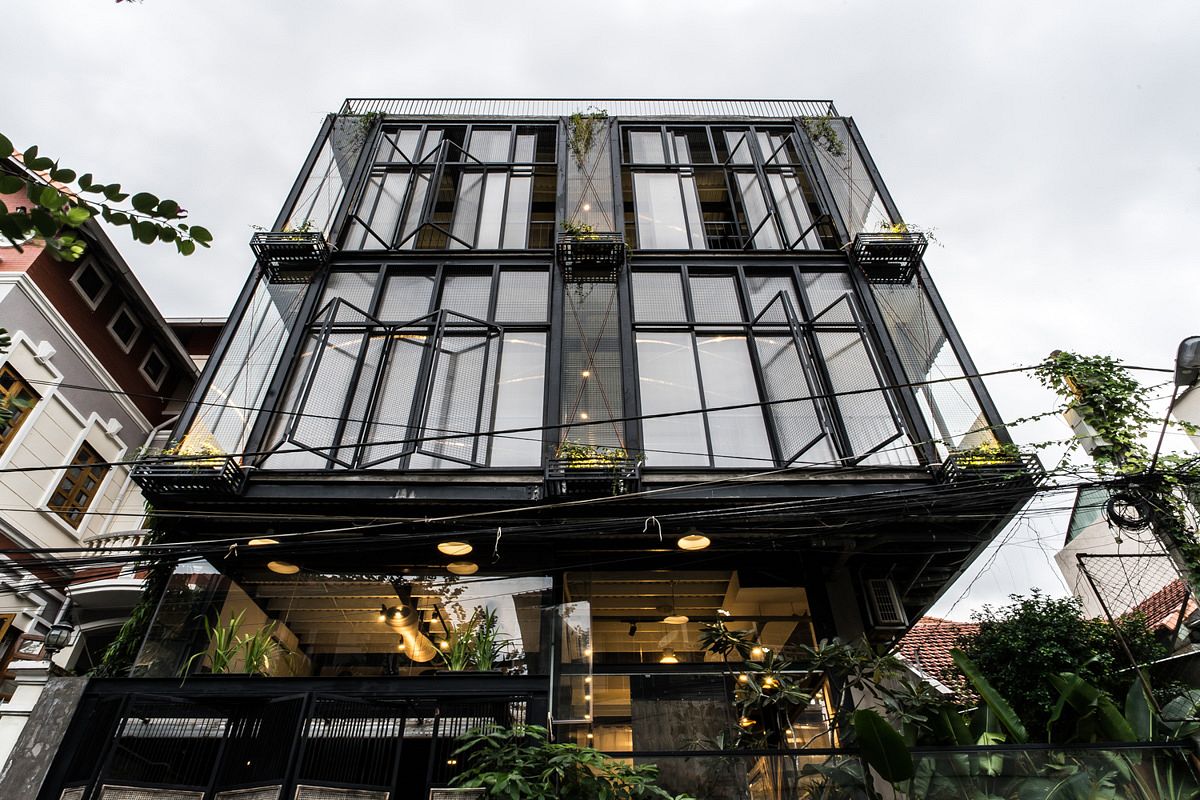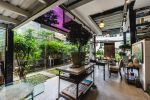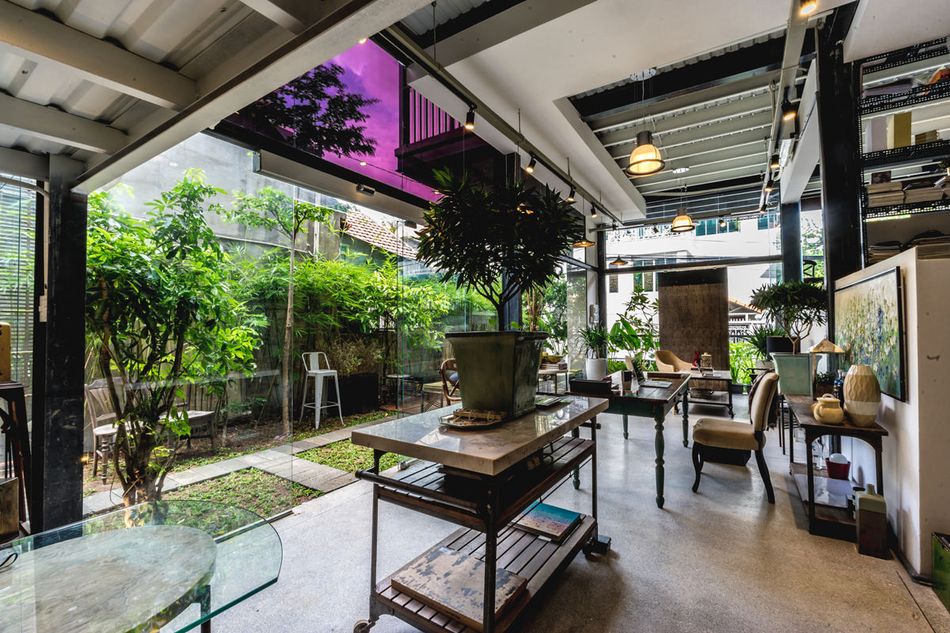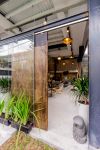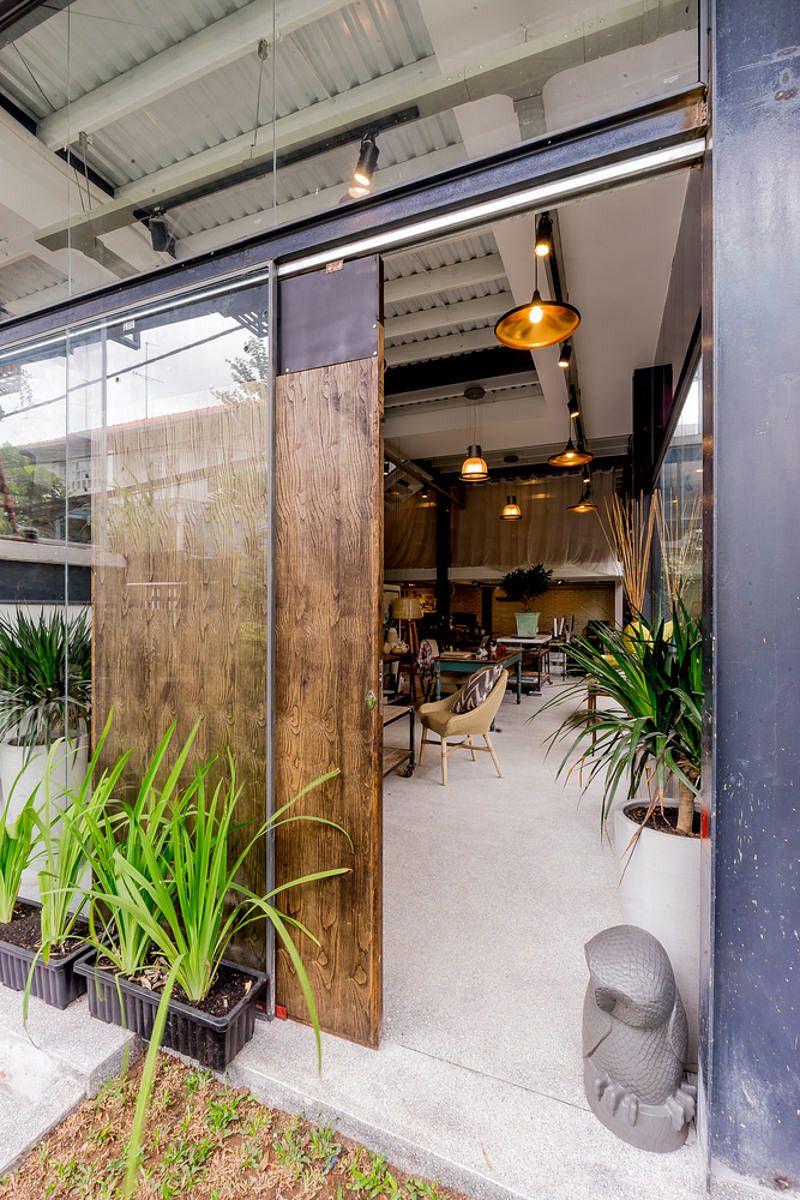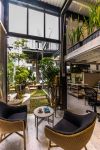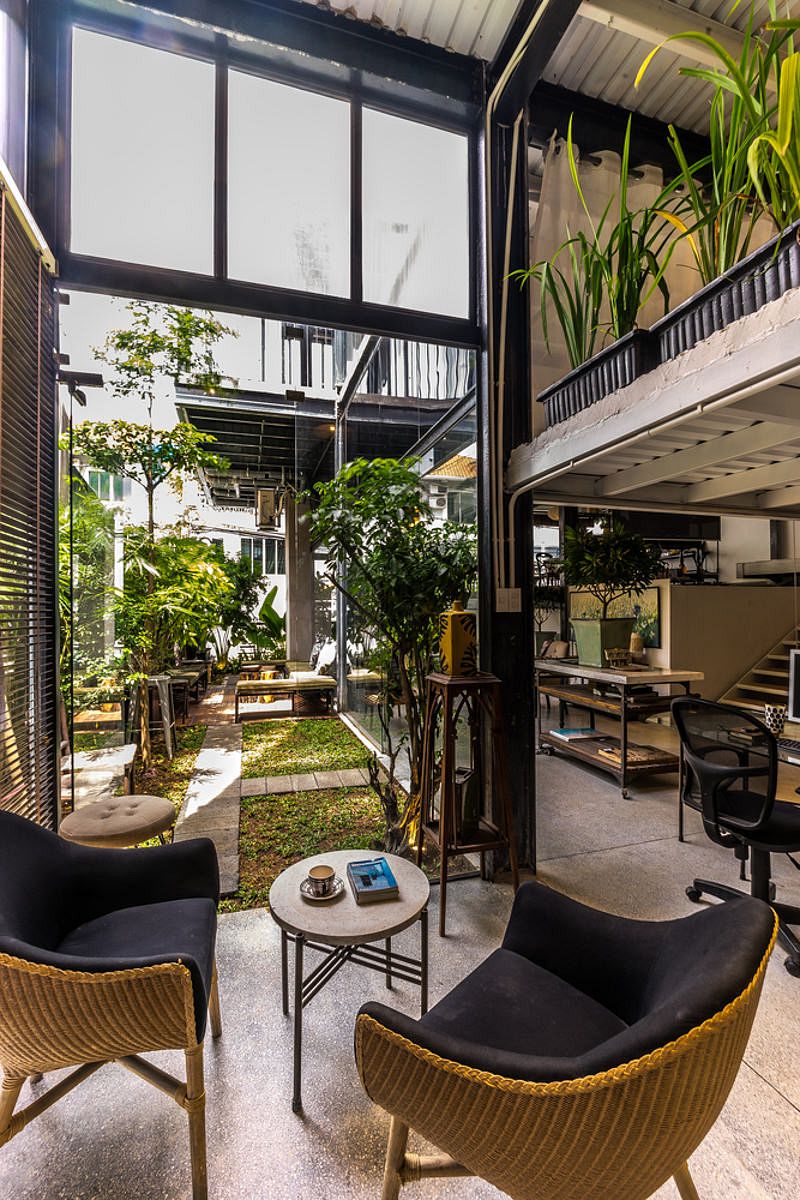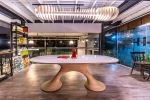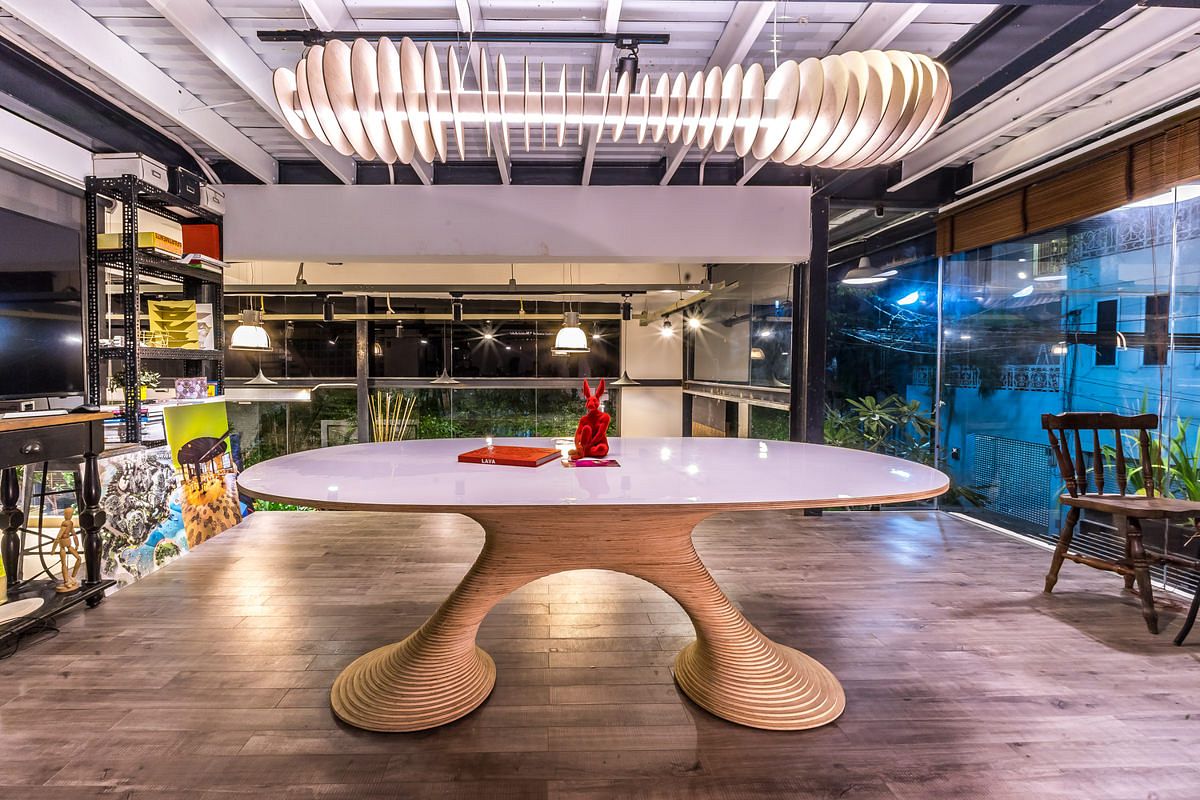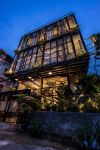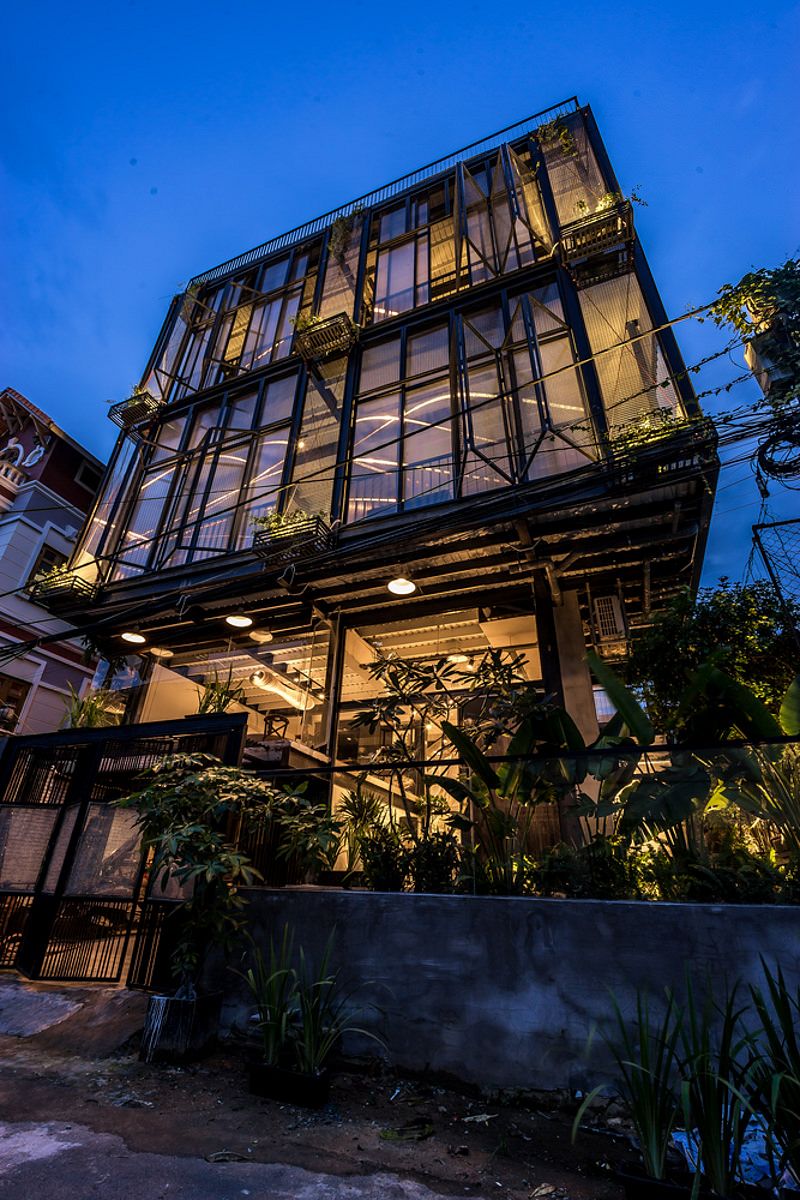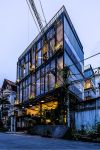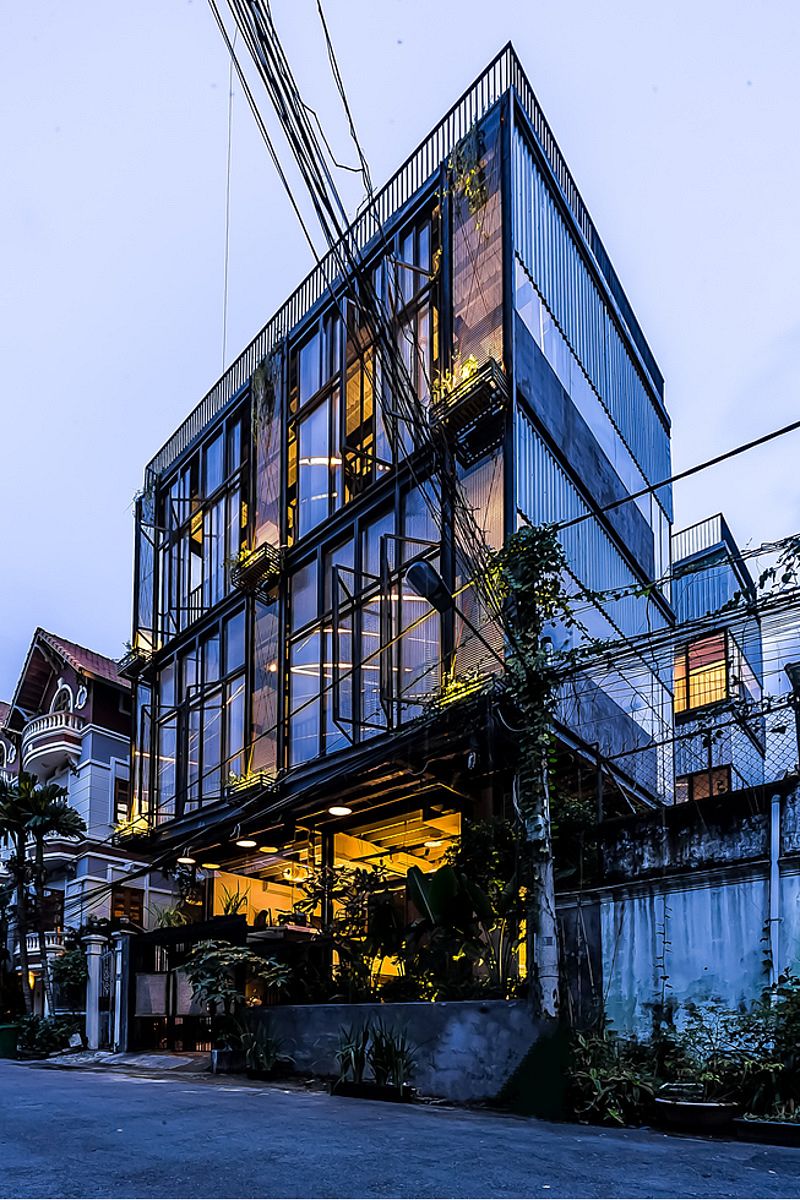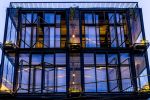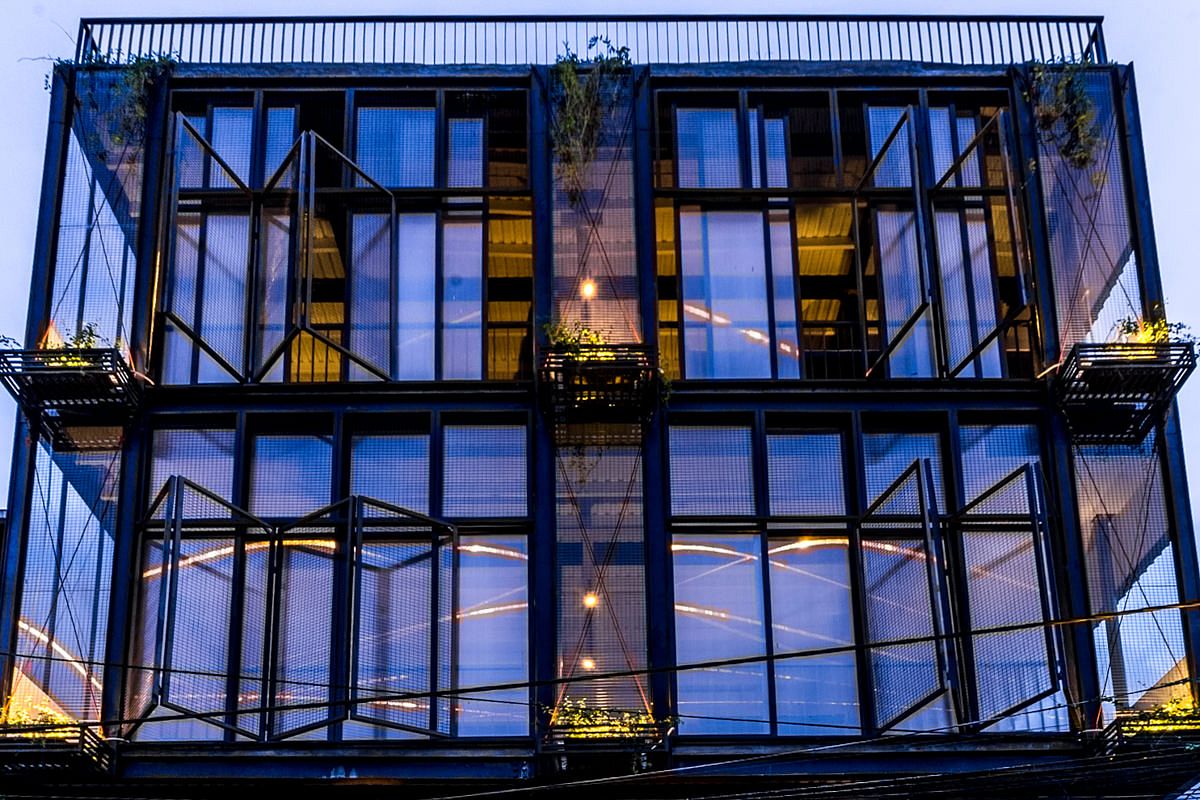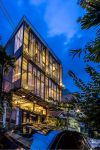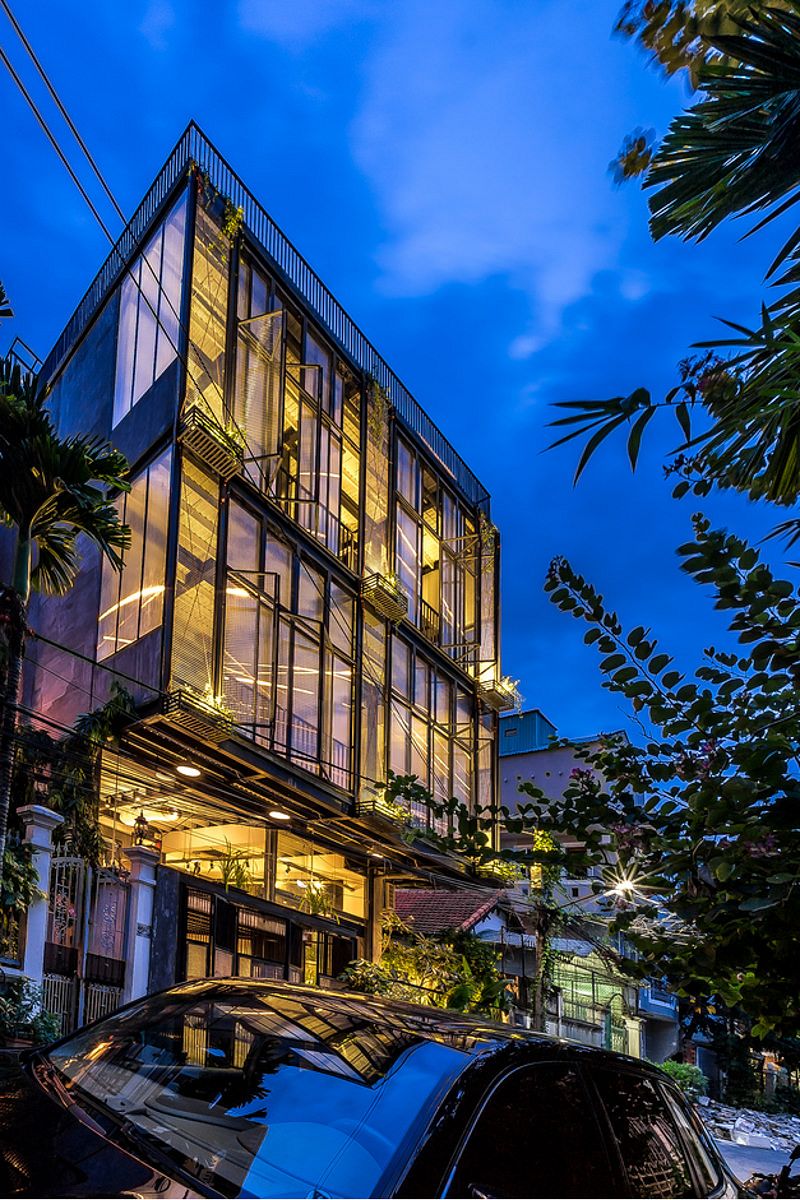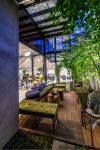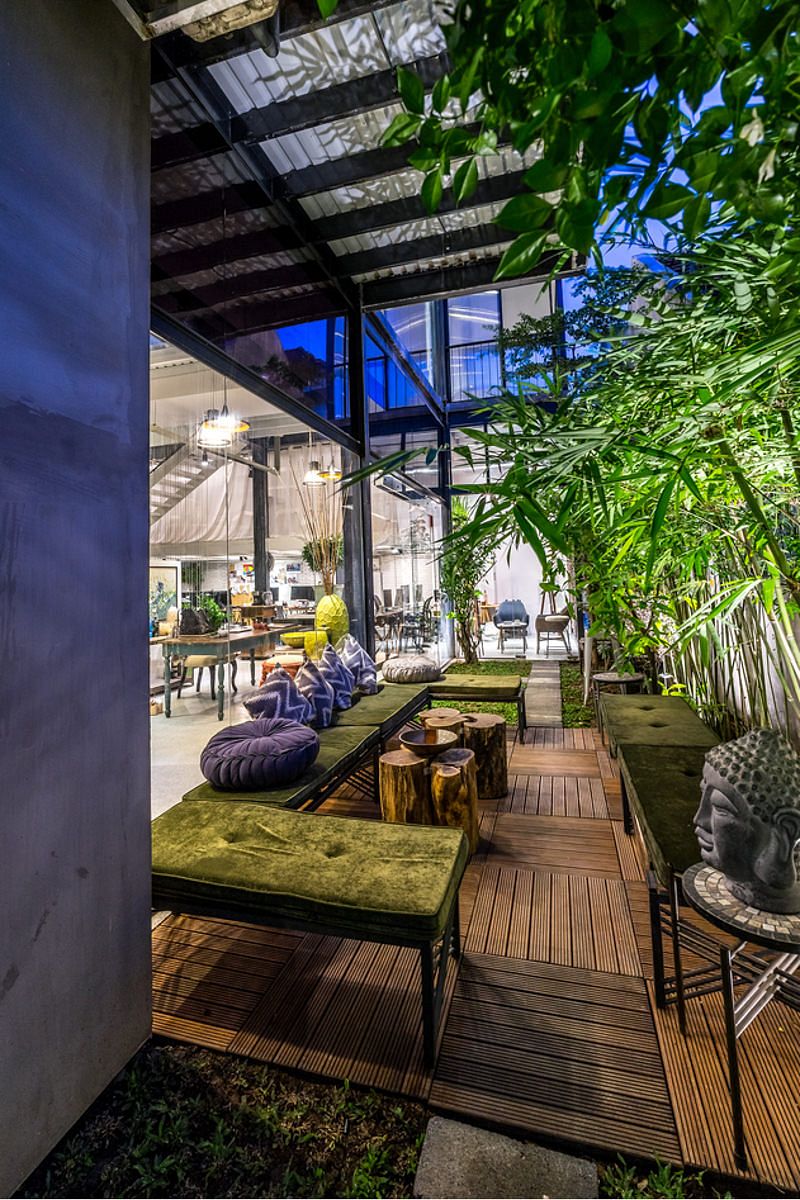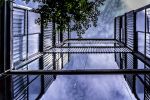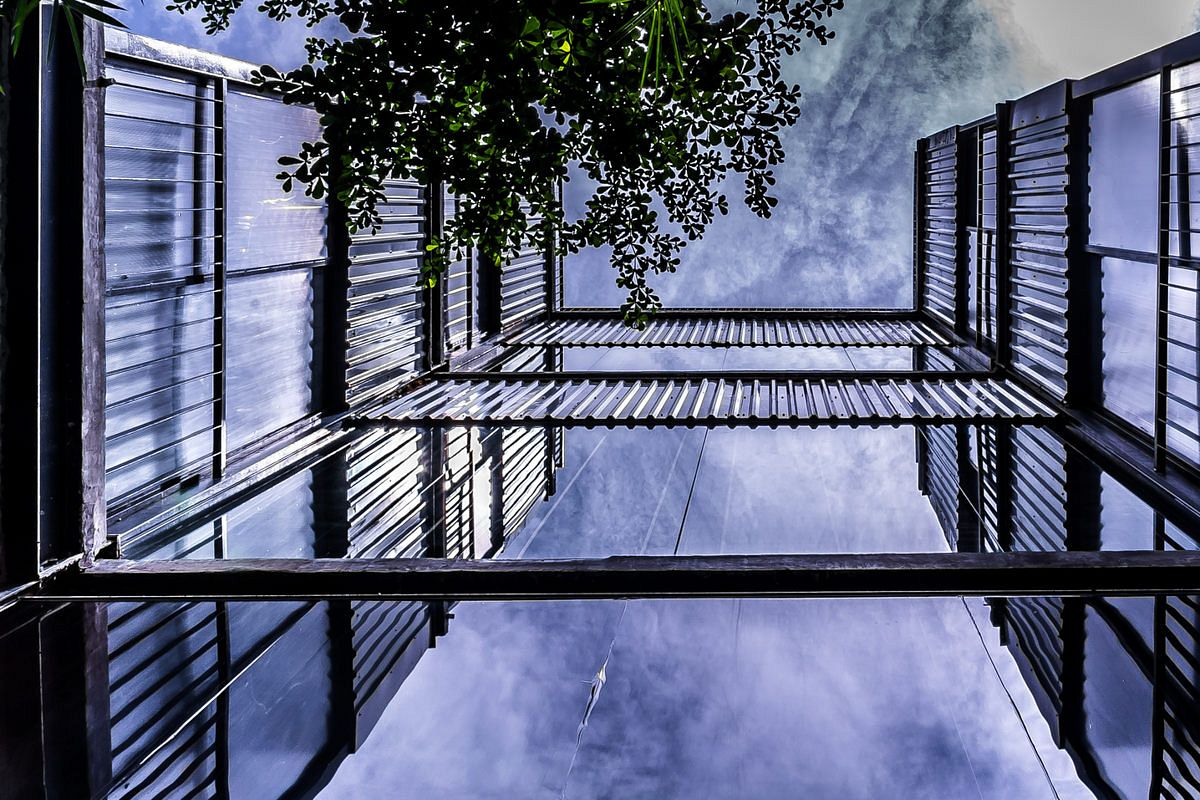 [Photos by Dang Huy Hoang via ArchDaily]
---

Related Articles:
---