The Da Nang coffee roaster and shop epitomizes Vietnam's craft coffee culture.
Vietnam is undergoing something of a coffee revolution with farmers growing organic, arabica beans and also coffee shops catering to consumers interested in quality, production, preparation and service standards. The design of 43 Factory in Da Nang reflects this ethos in both metaphorical and functional architecture.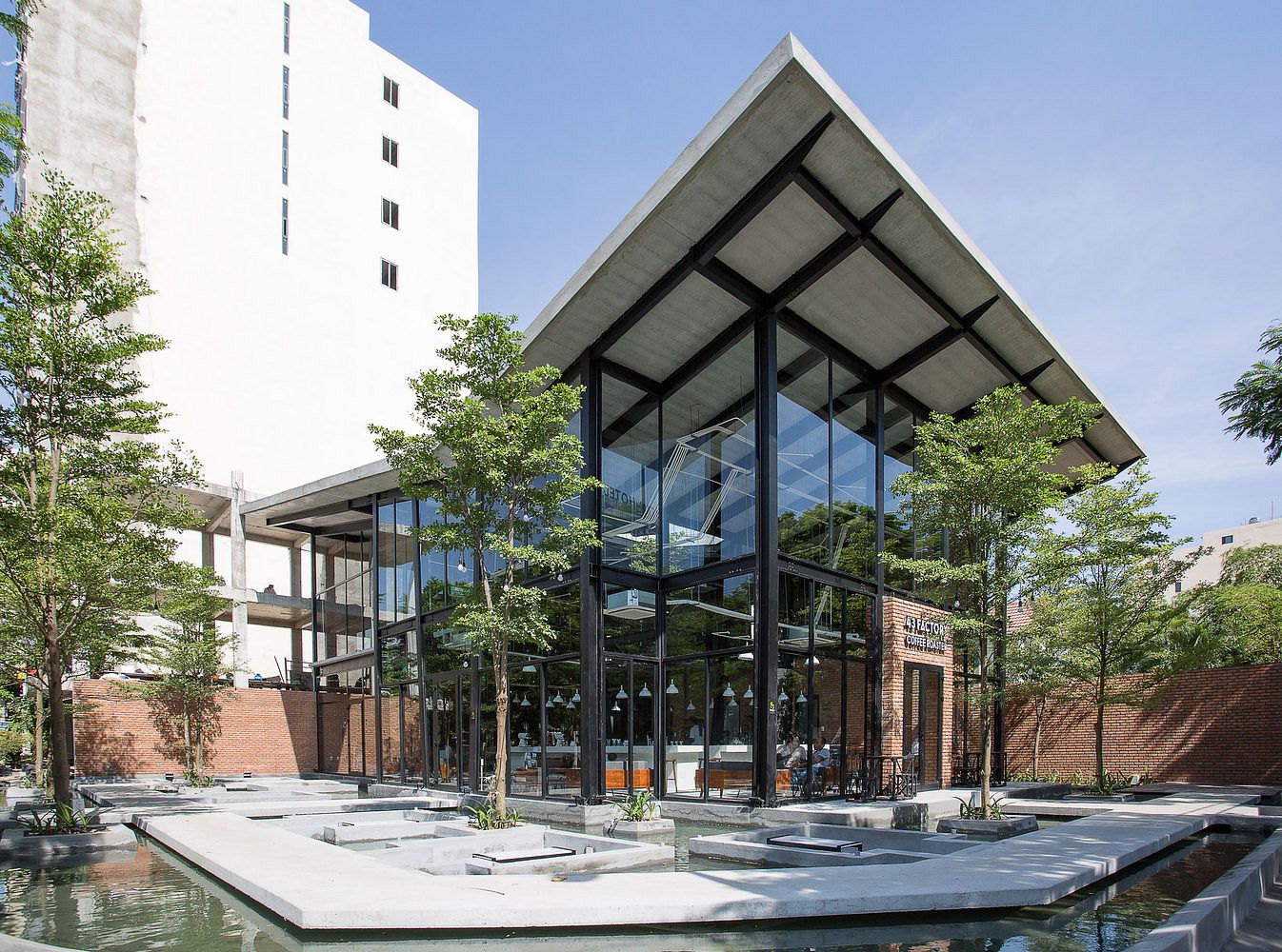 Created by Da Nang-based 85 Design, the sleek two-floor building on a large lake features minimalist furniture and decor to highlight the singular importance of coffee. A large open bar filled with high-end equipment on the main floor lets guests witness every step of the bean-to-cup process while the second floor features a classroom where people can be educated and exchange knowledge.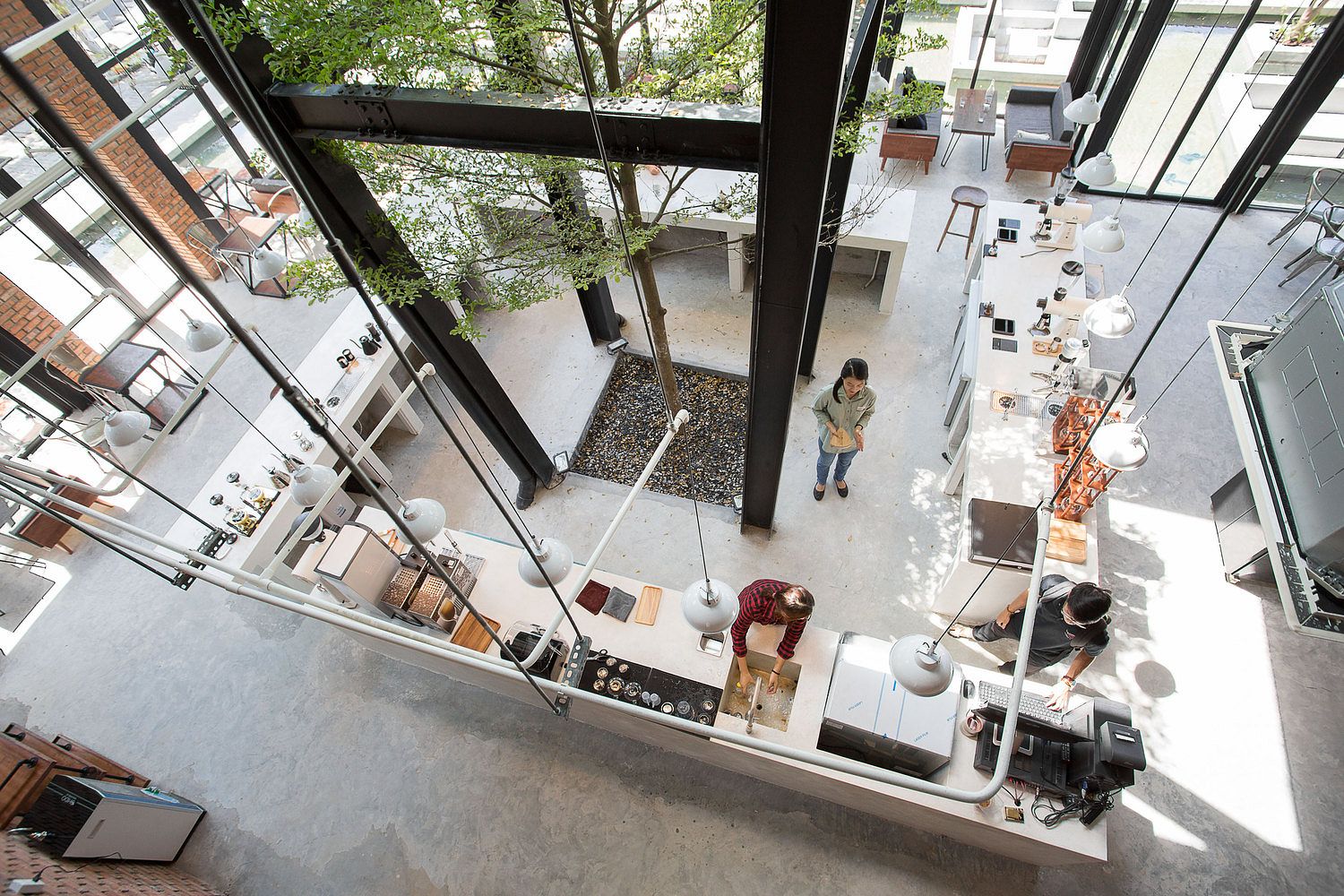 85 Design also imparted the structure with metaphorical meaning. The roof resembles a bird's wing so as to "express the dream to fly to the sea of the investor for the Vietnamese coffee industry on the international arena," according to the architect. Similarly, a green area in the middle of the building was designed to make visitors envision the industry growing and developing.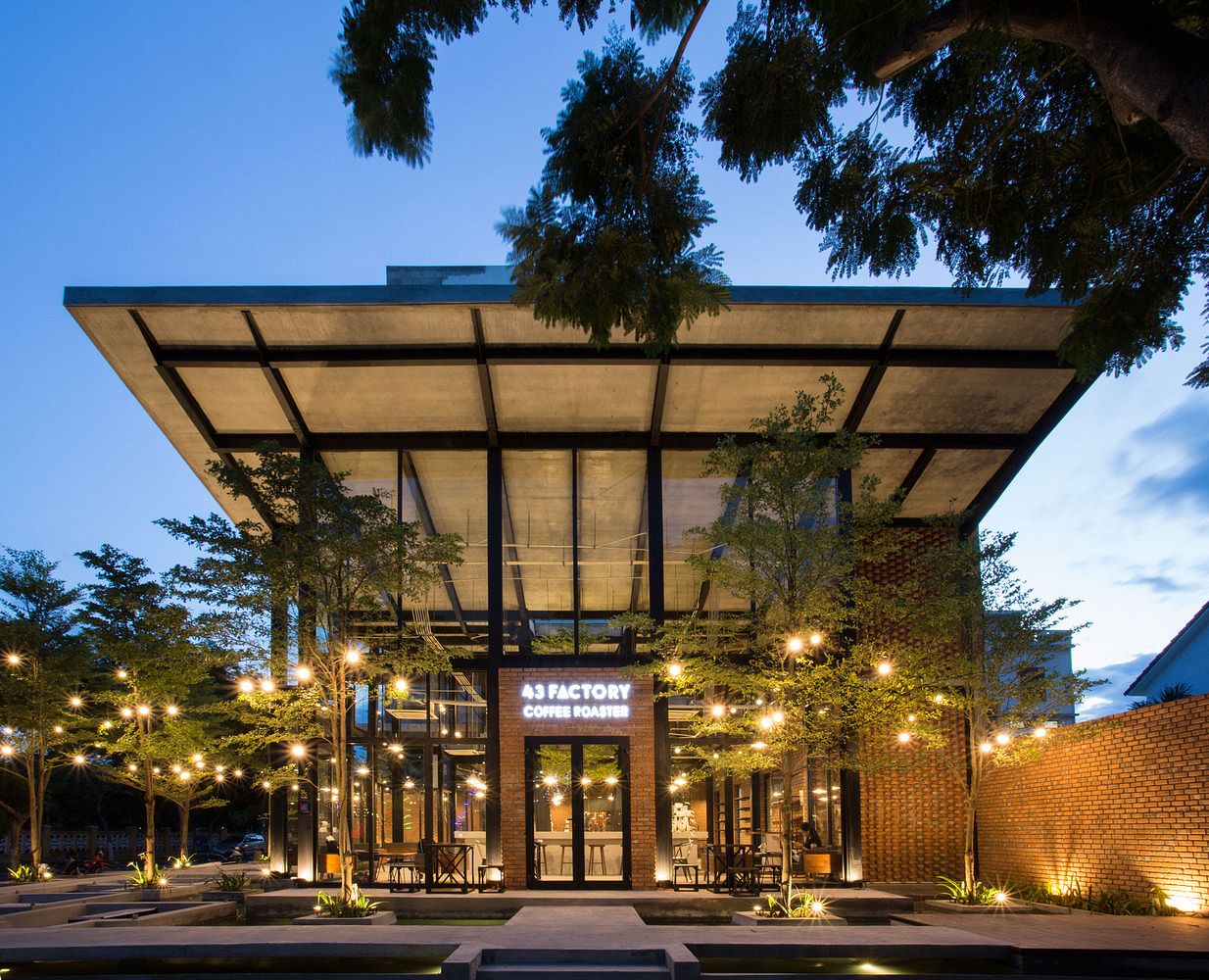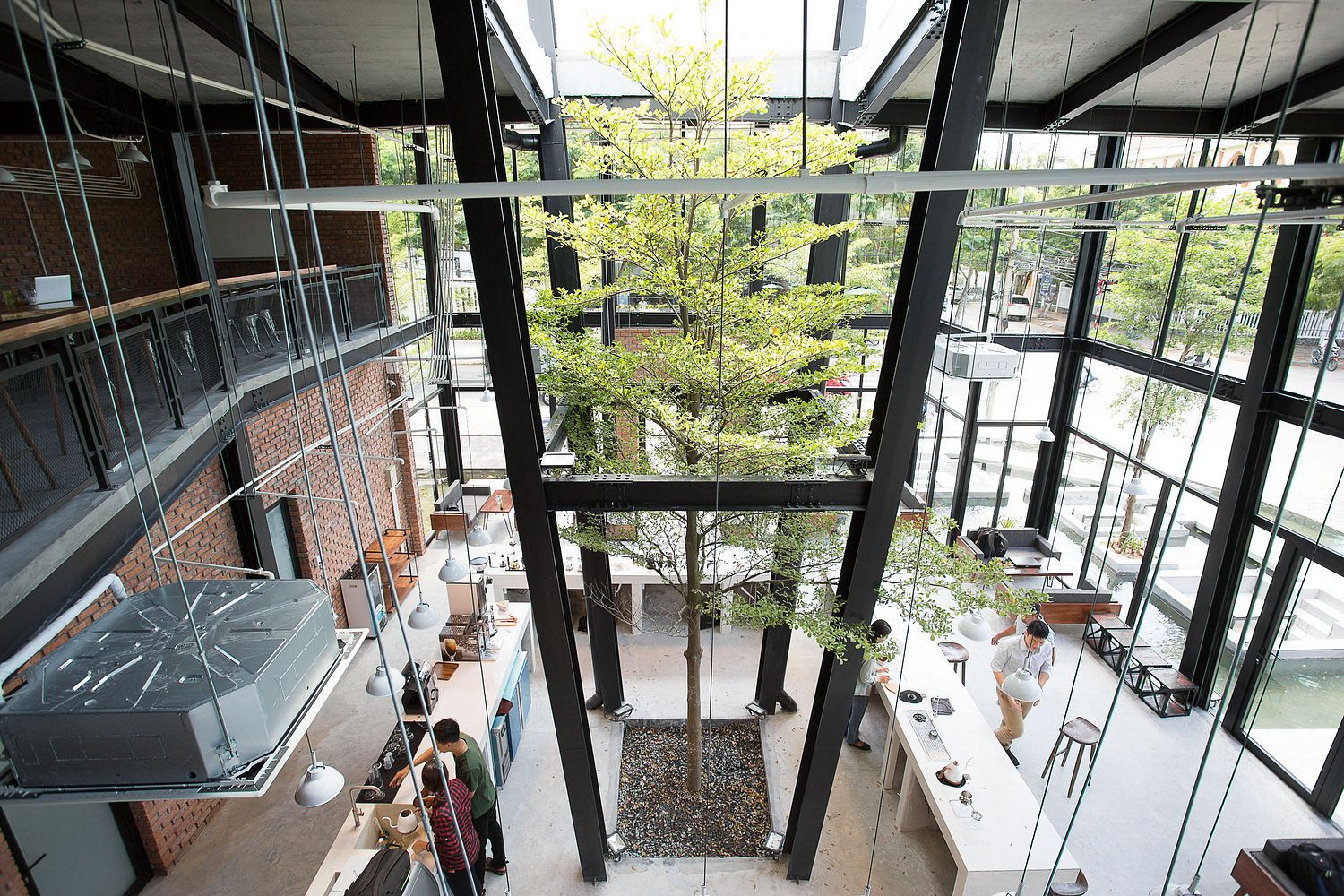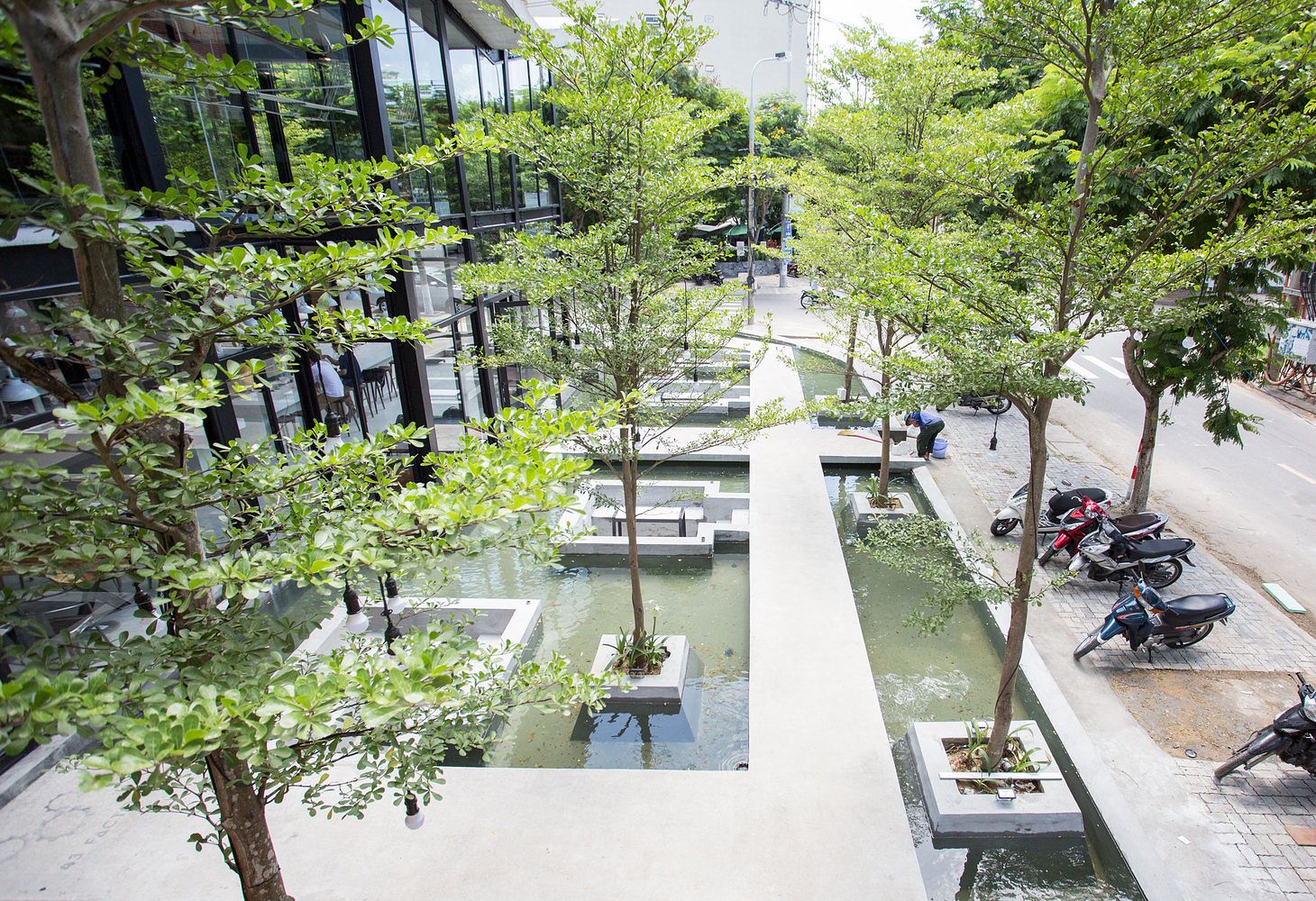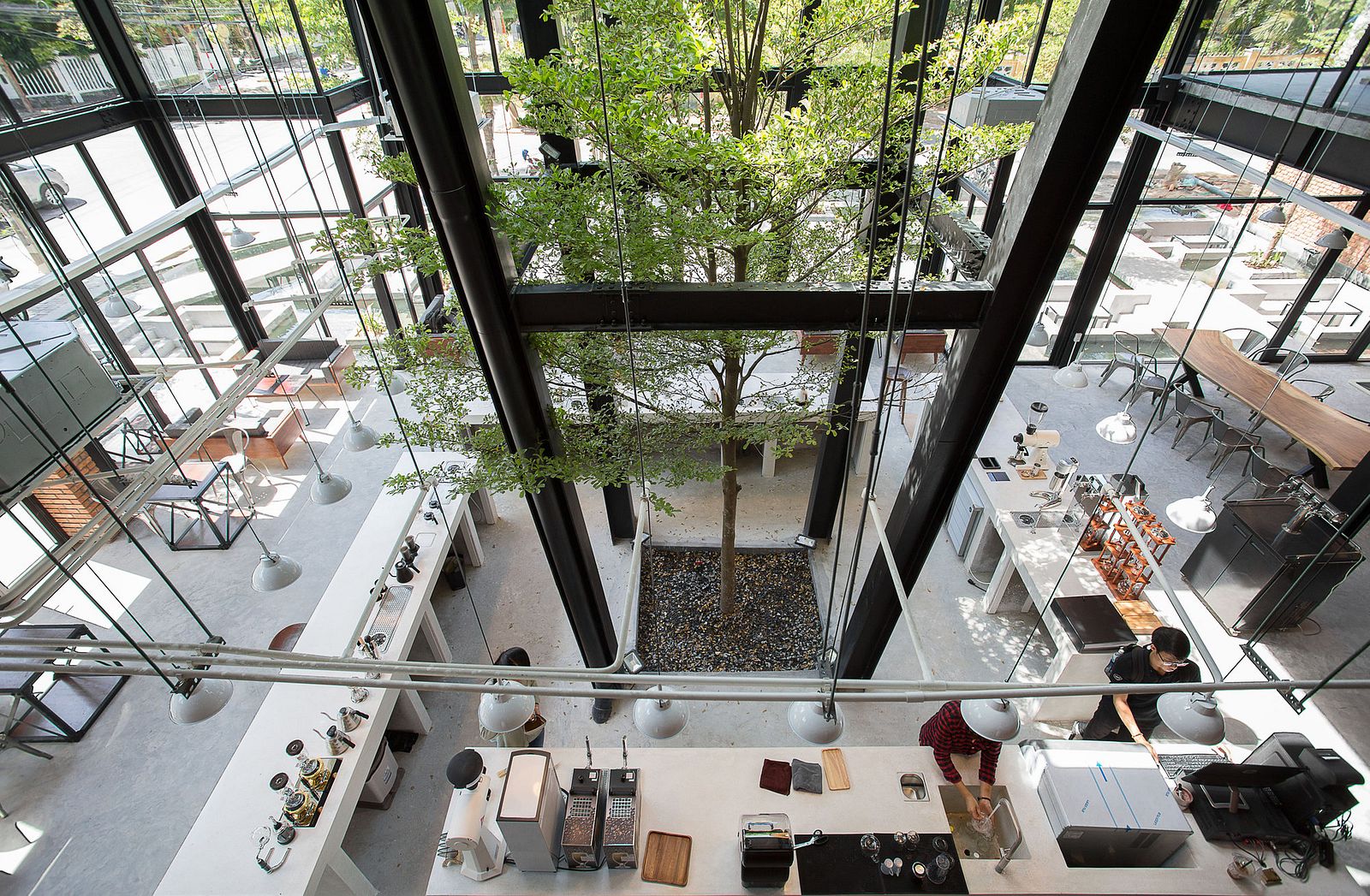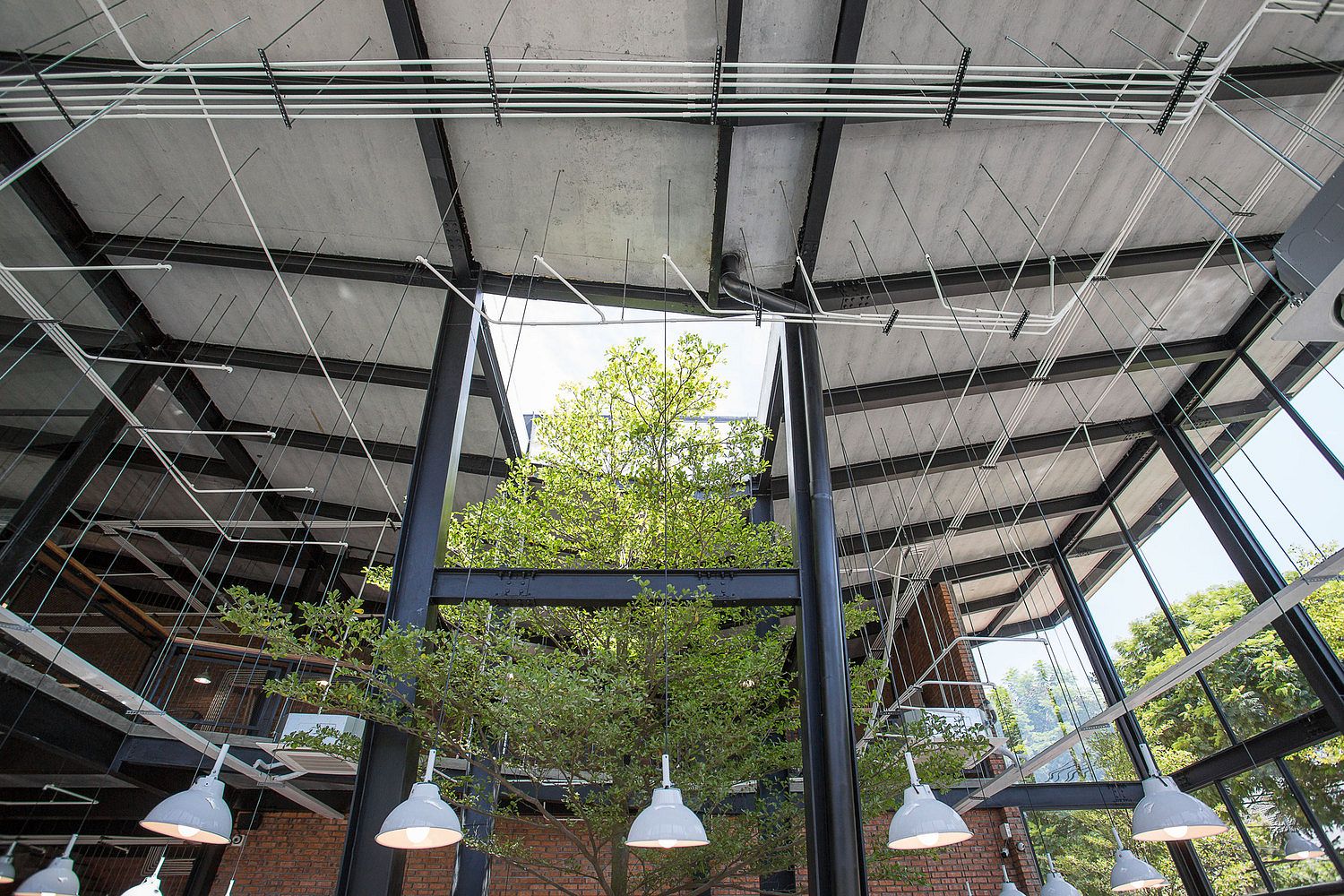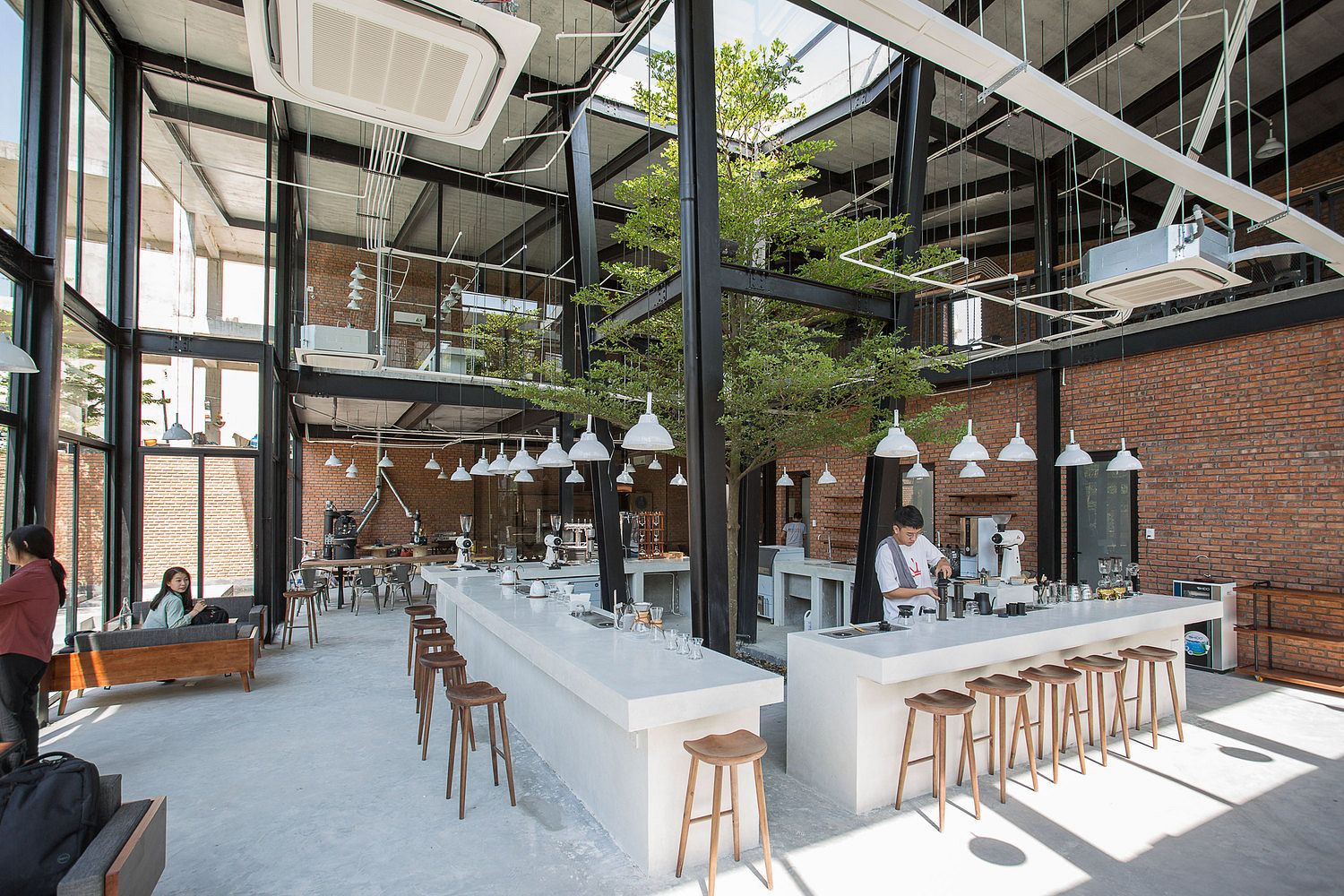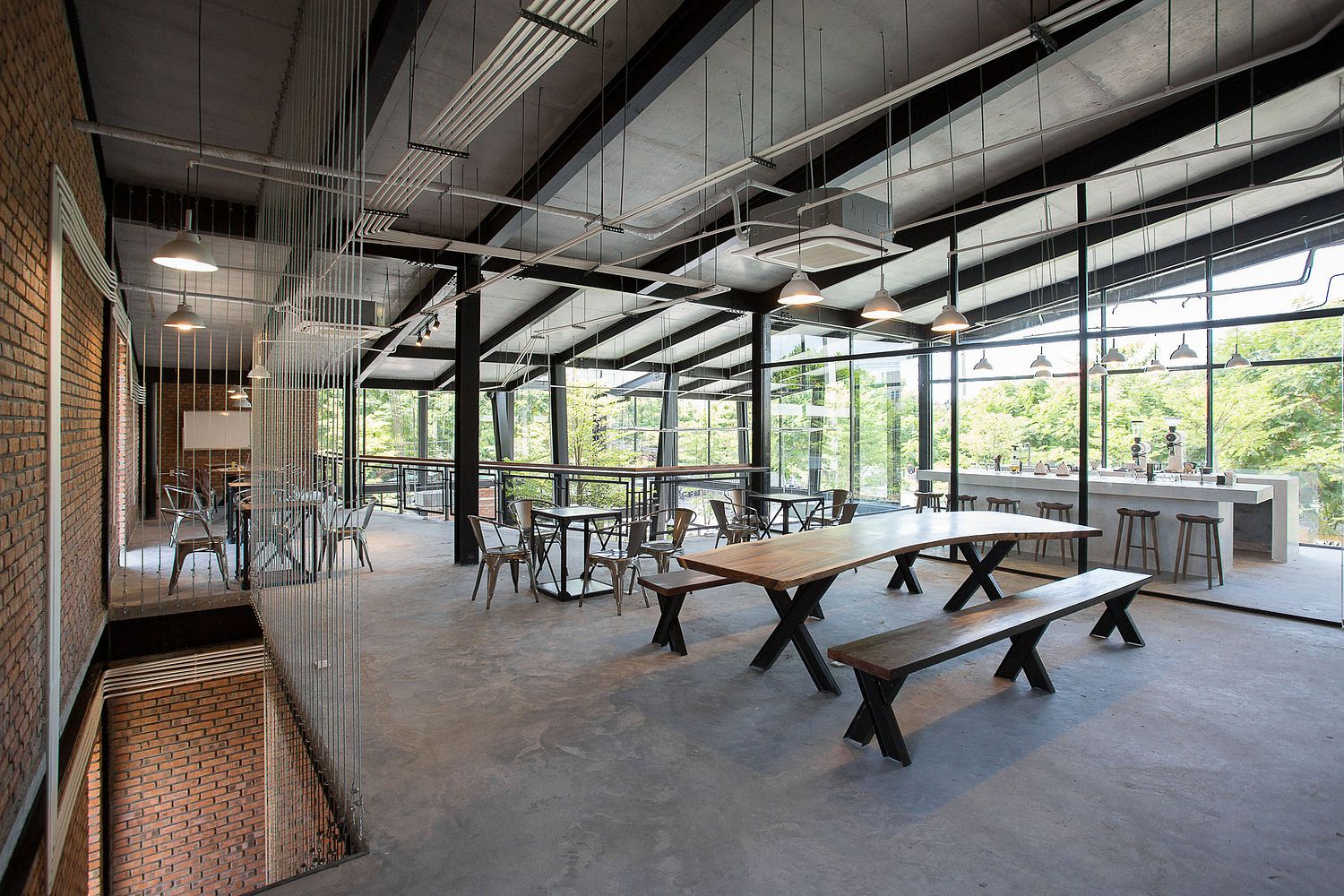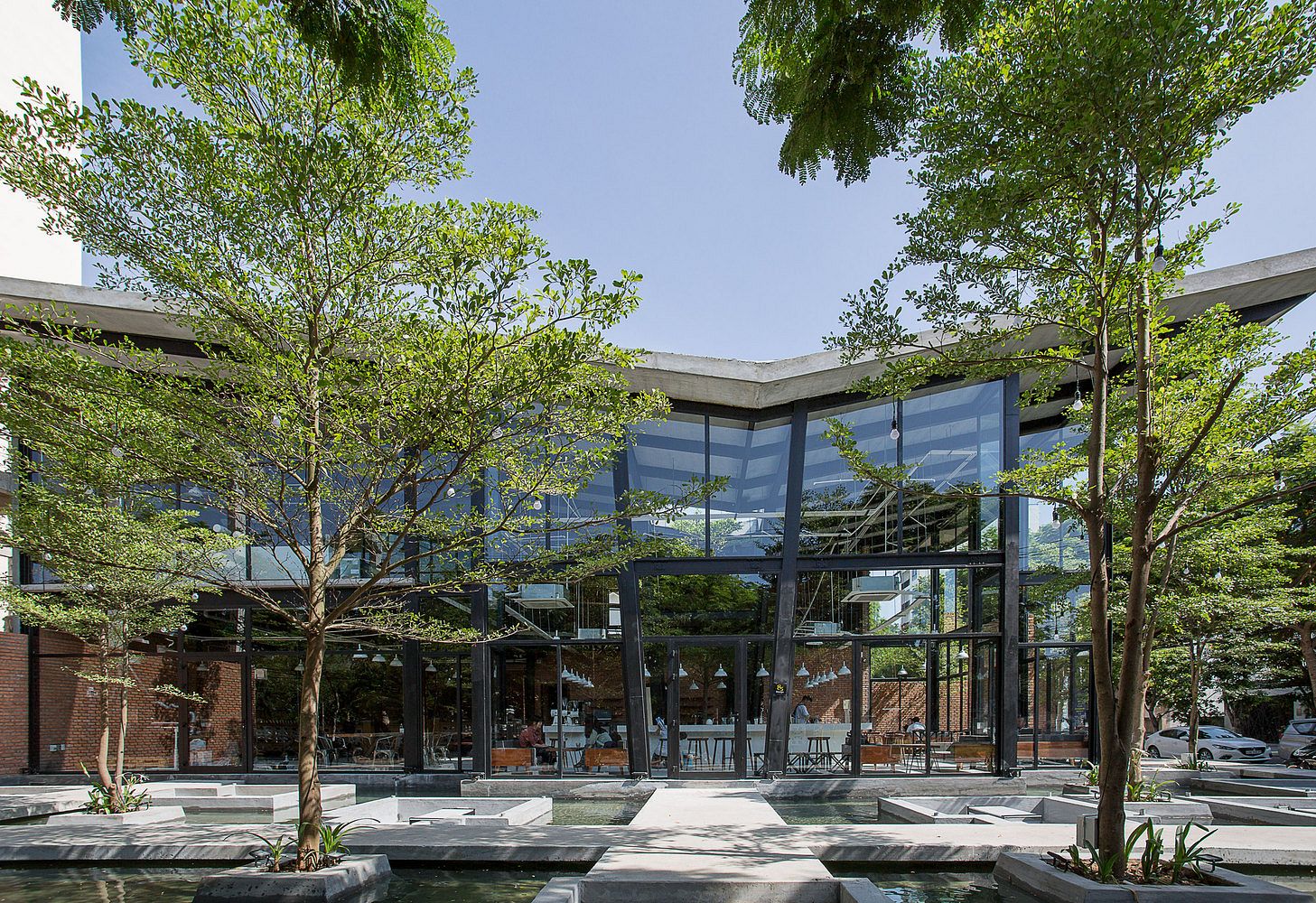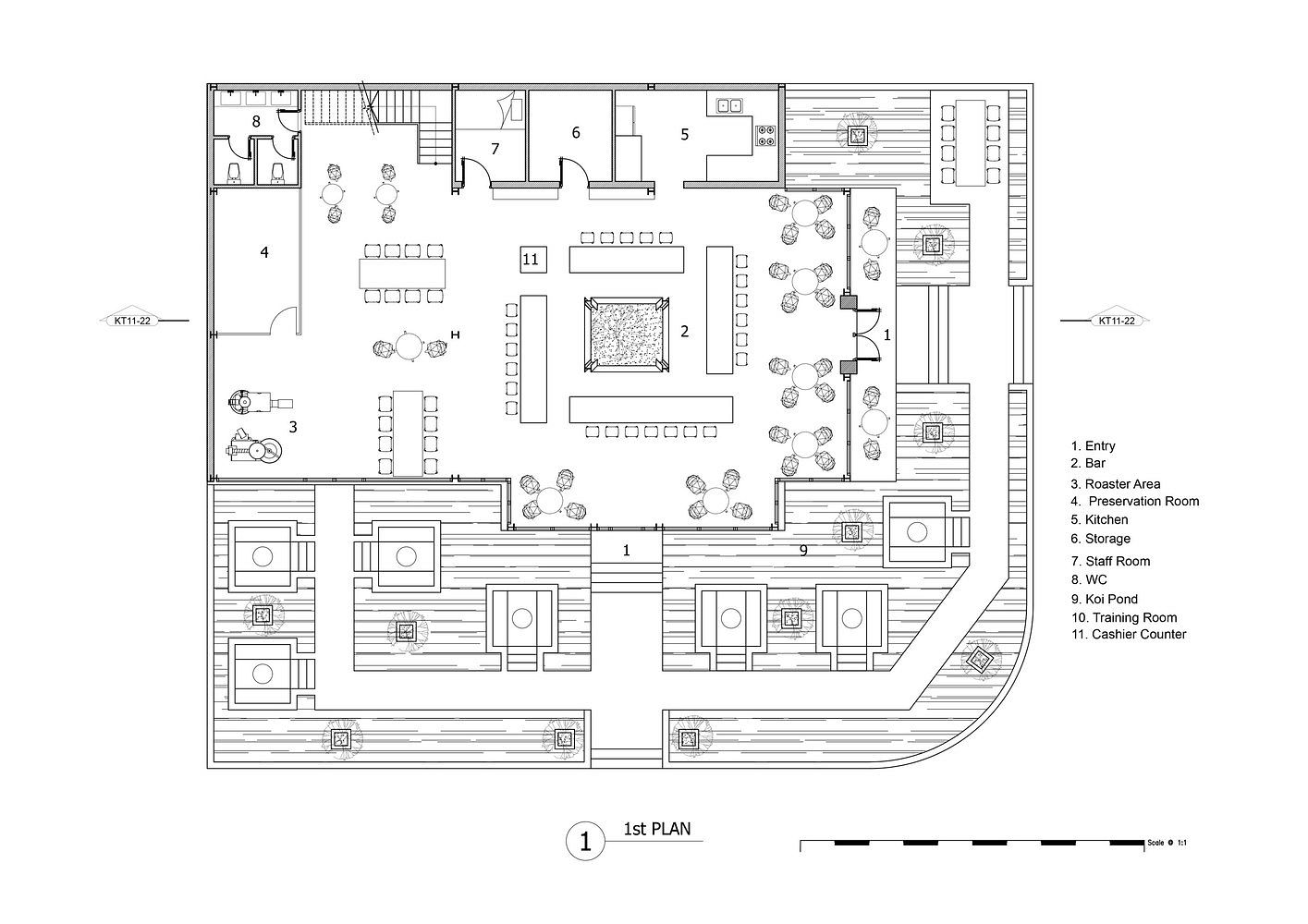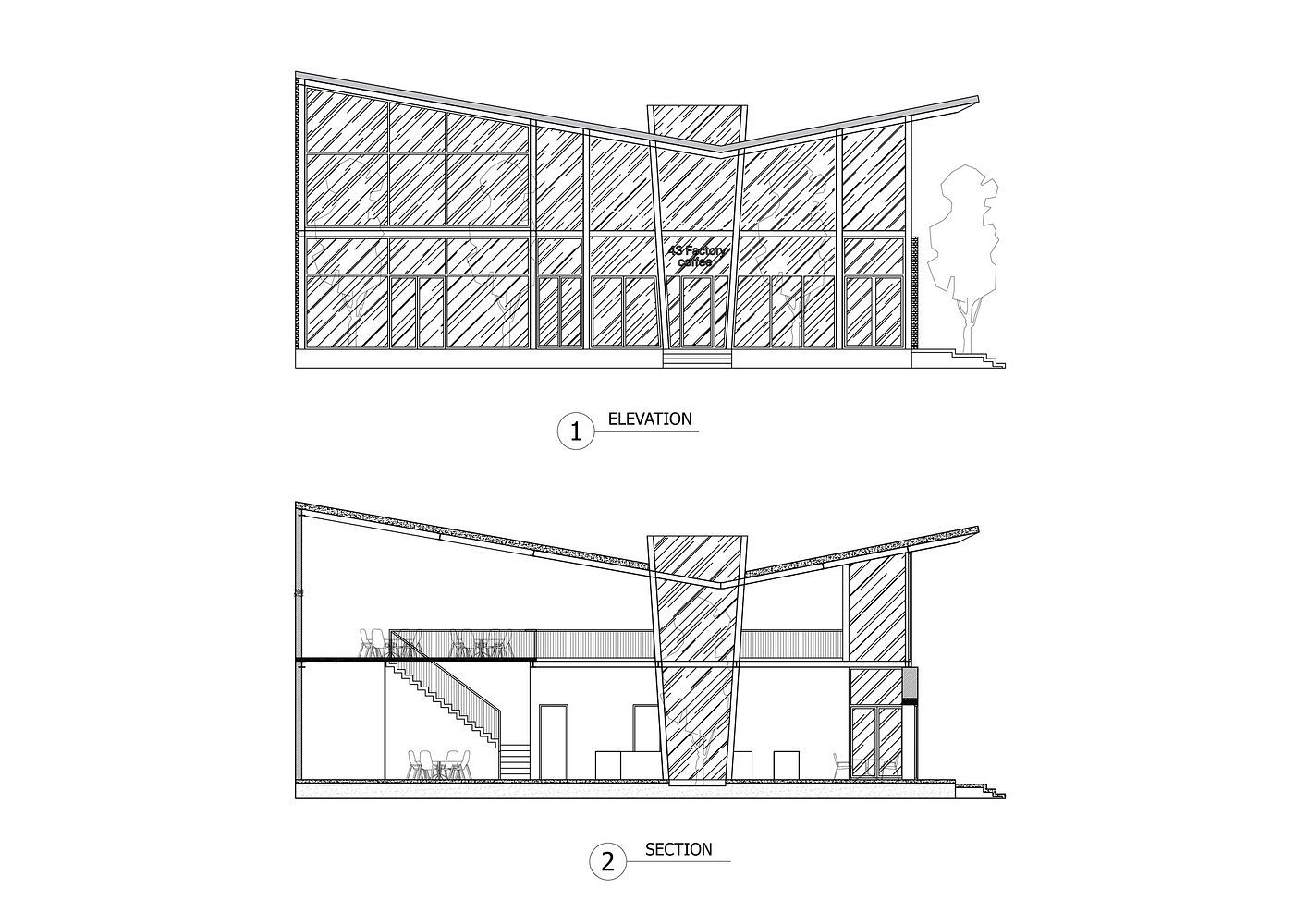 [Photos by To Huu Dung via ArchDaily]
---

Related Articles:
---