The Stone House from, you guessed it, Vo Trong Nghia Architects, was built back in 2011 but just caught our attention.
Located in Dong Trieu, Quang Ninh Province, the torus-shaped house was constructed in a quiet residential area between Ha Long Bay and Hanoi.
The home is a landscape unto itself with a rising green roof and walls composed stone. Partially submerged into the ground, the oval courtyard and surrounding rooms are reminiscent of an ant colony.
According to Archdaily:
"This courtyard and green roof compose a sequential garden, which creates a rich relationship between inside and outside of the house."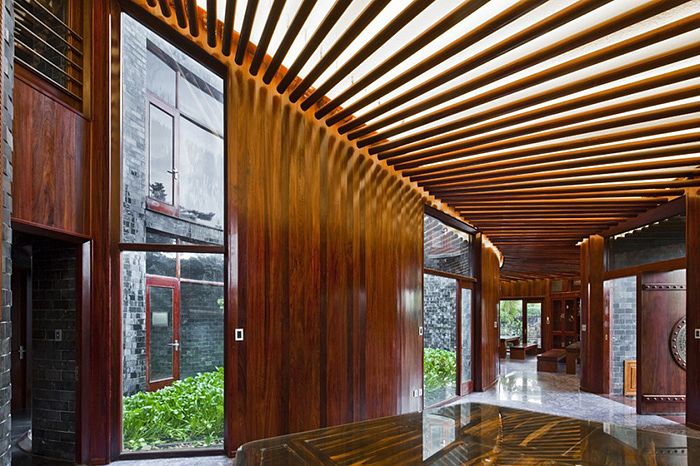 "To create a wall with smooth curvature, cubic stones with 10cm thickness are carefully stacked. Consequently, the wall performs the play of light and shadow. Massive and meticulous texture of the wall generates a cave-like space, which recalls the image of a primitive house."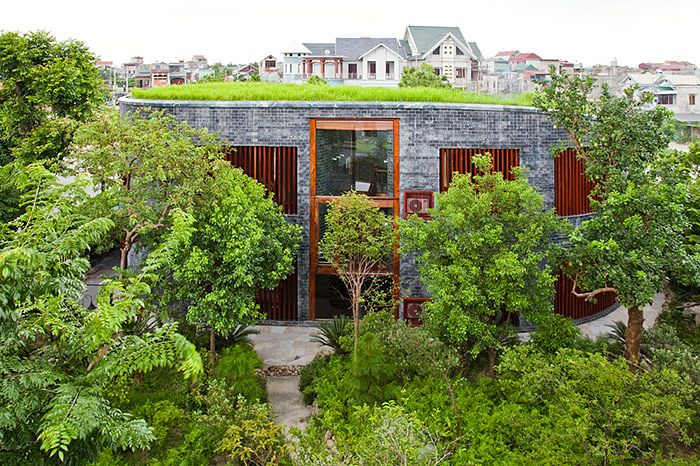 Beautiful.