It looks like the HCMC People's Committee's has gotten its wish as its vice chairman announced last week that construction of the Thủ Thiêm Bridge 2 will move ahead next month.
In October, it was reported that the Department of Defense, which operates the Ba Son Shipyard that lies within the planned construction zone, asked that construction of the bridge be pushed back to 2018 in order to "complete its national defense production duties."
To allay these concerns, HCMC People's Committee Vice Chairman, Nguyen Huu Tin, said that work on the bridge, which will kick-off on February 3, will not disrupt the relocation of the shipyard, reports SGGP.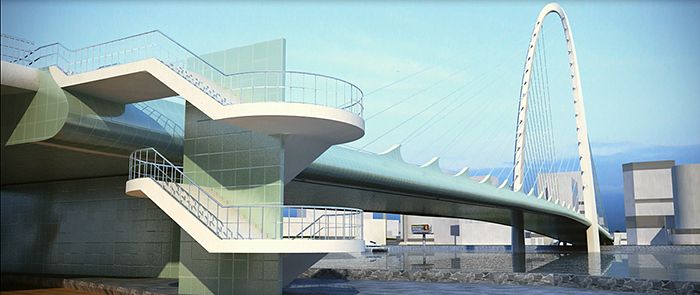 The Thủ Thiêm Bridge 2 will span the Saigon River and connect downtown District 1 to District 2. Authorities hope that improved infrastructure in the area will help spur development of the Thủ Thiêm Urban Area which has stalled due to lack of investment.
Scheduled to be completed in 2018, the 1,300m, six-lane bridge is expected to cost more than VND3.5 trillion (US$165 million).
The city has already announced that 84 of Tôn Đức Thắng Street's 272 trees (it's unclear exactly which trees are in question) will be chopped down and 37 relocated to make way for new bridge.