Saigon is poised to deploy smart parking lots in downtown areas to meet the growing demand for space.
With the number of cars on the city's roads increasing by the day – much to our dismay – a parking space deficit is becoming a serious problem for those who have opted for four-wheeled vehicles.
Though the 95 high-rises located in downtown Saigon have from one to five stories dedicated to parking with the total area of over 570sqm, city officials say this falls short of demand.
To address the problem, city officials and experts met last Thursday in Saigon where there was broad consensus that numerous smart parking lots should be built across the city, reports Tuoi Tre.
Instead of opting for the traditional variety, the smart parking lots being considered are comprised of a cylinder-shaped glass-walled multistory module served by a pallet system that can raise and lower cars in and out of parking slots.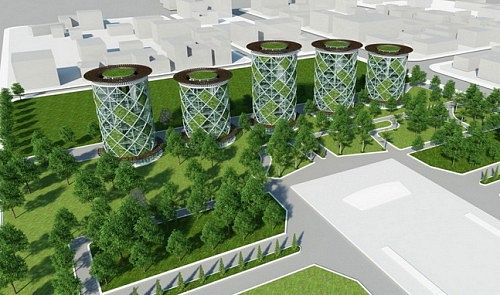 According to experts at the conference, 'Building En-Parking Systems in Ho Chi Minh City and Southern Provinces', such modules occupy a 400sqm space and can hold up to 120 cars, ten times the capacity of a normal lot of the same dimentions.
Bui Xuan Cuong, director of the transport department, told the meeting that the city would work with the private sector to build the structures that cost about US$3.2 million a piece.
Tran Van Chin, chairman of the Management Board of VMC JSC, said that his company has already conducted research to build smart parking lots at 23/9 Park, Lam Son Square, and Le Van Tam Park.
In the long term, there are plans to build 17 bus garages, 15 taxi parking lots, and 42 car parking lots covering a total area of 520 hectares in the future.
While these grand plans seem solid, similar schemes have been in the works for over a decade but have been perpetually stalled due to red tape and various restrictions.
[Photo via Wikicommons]
---
Related Articles:
---