Nghia-Architect has unveiled an inviting new home called Maison T in Hanoi's Dong Da District.
According to ArchDaily, the residence was designed for a young man who recently returned from living abroad, as well as his dog. The brief called for an open, yet private space, where the owner can relax in a peaceful hideout, as well as a garden for his fluffy housemate.
The architect created an open design where the functional boundaries have disappeared. The residence consists of a series of flexible, connected spaces made from natural, rustic materials. There are no fixed walls between any of the rooms, which are spread over two floors. The ground floor features a kitchen and lounge, while the bedroom sits overhead on a mezzanine. A retractable curtain provides privacy when needed. A ladder also leads from the entrance to a meditation space, which boasts a small outdoor balcony.
Nghia-Architect set the house back from the alley, creating a private green space amid Hanoi's urban density. This space, hidden behind a discrete perforated brick gate, also establishes an acoustic barrier between the street and the living quarters.
Please excuse us while we empty our bank account to commission one in Saigon.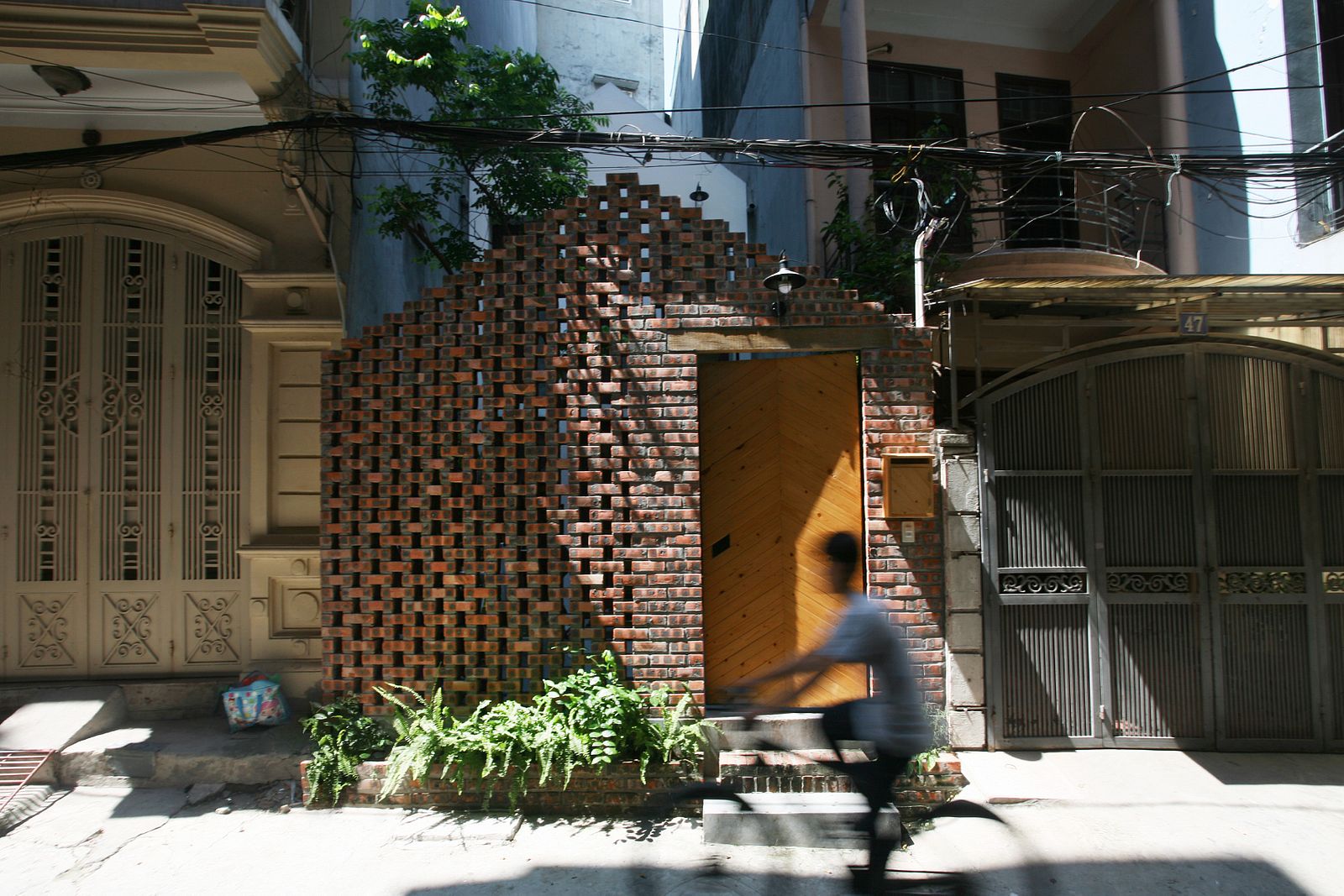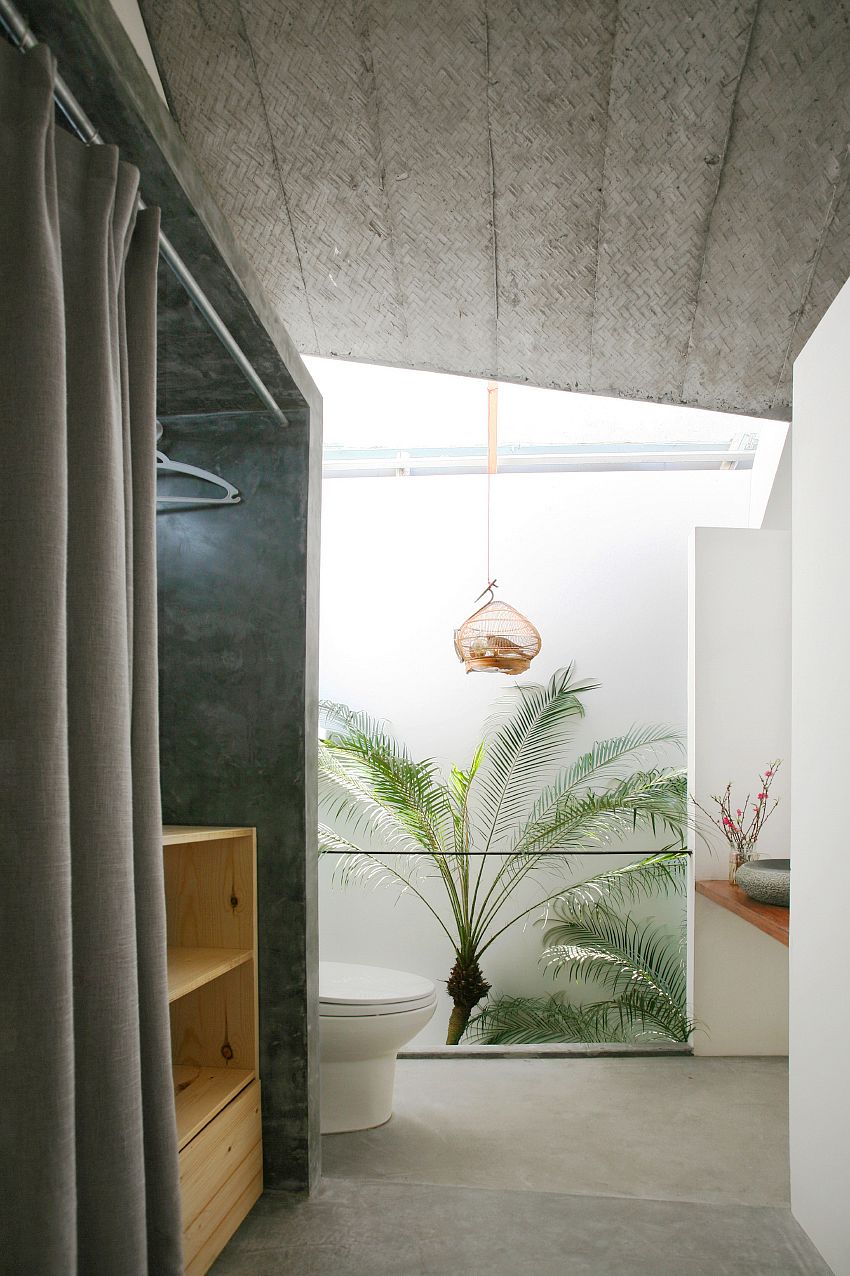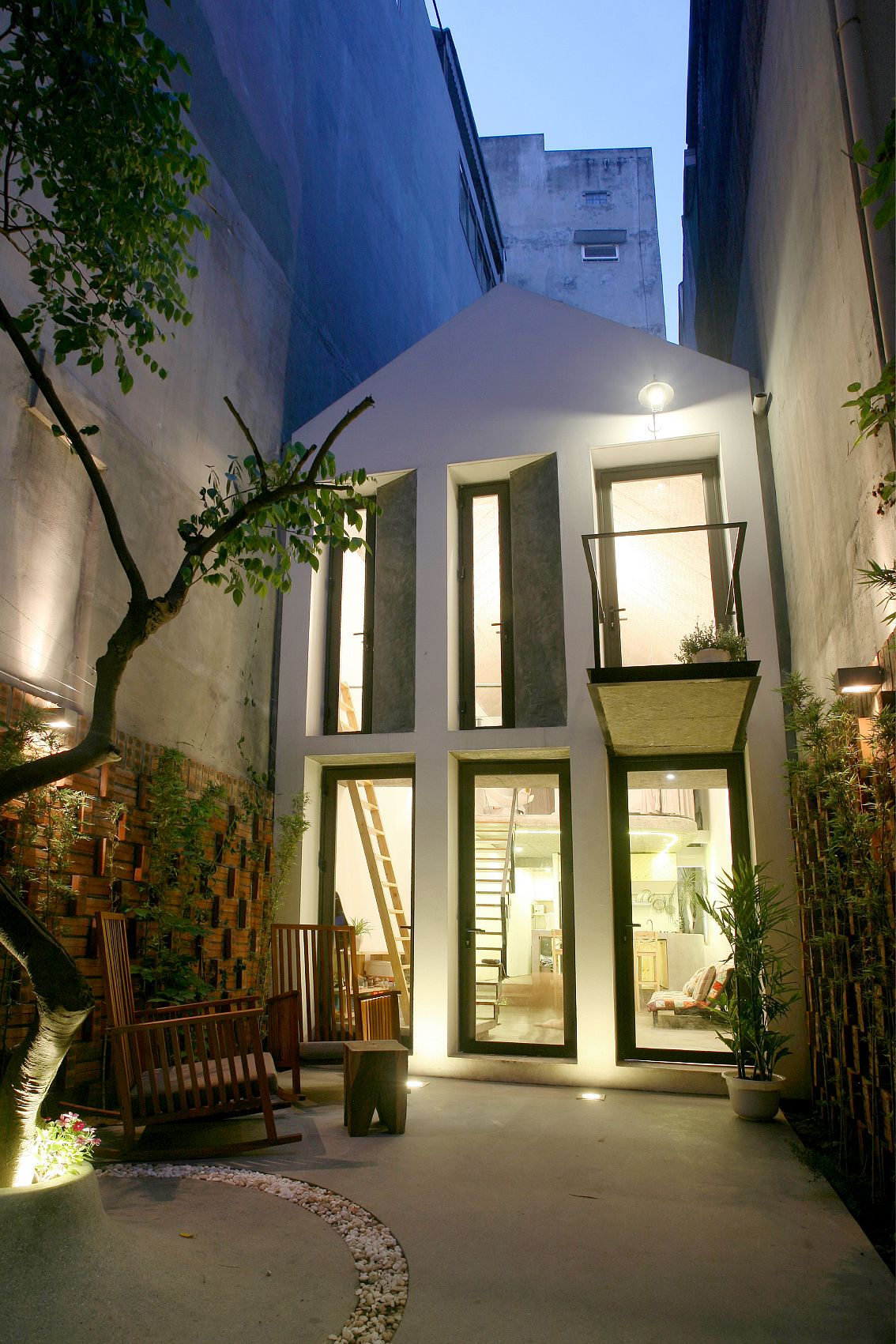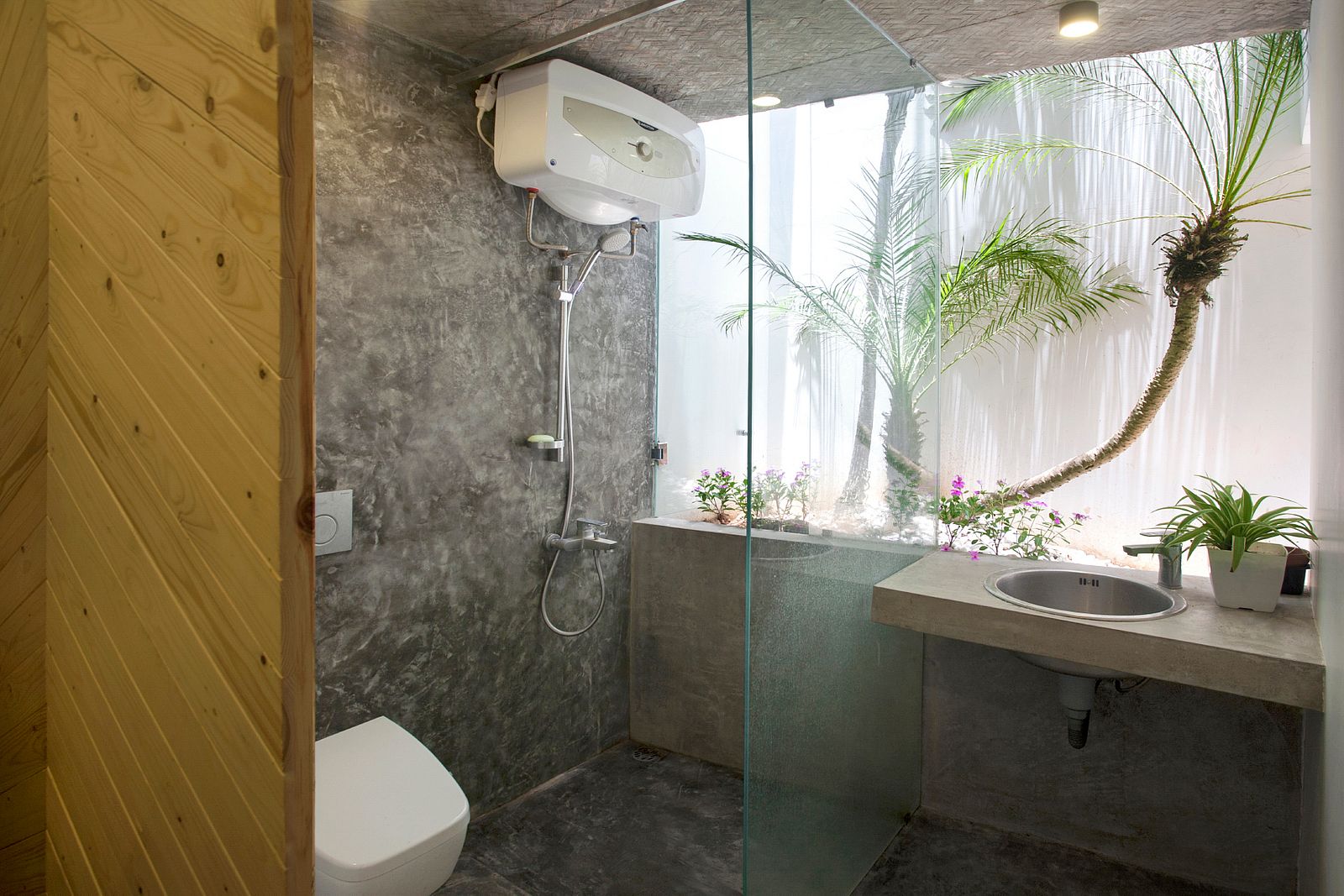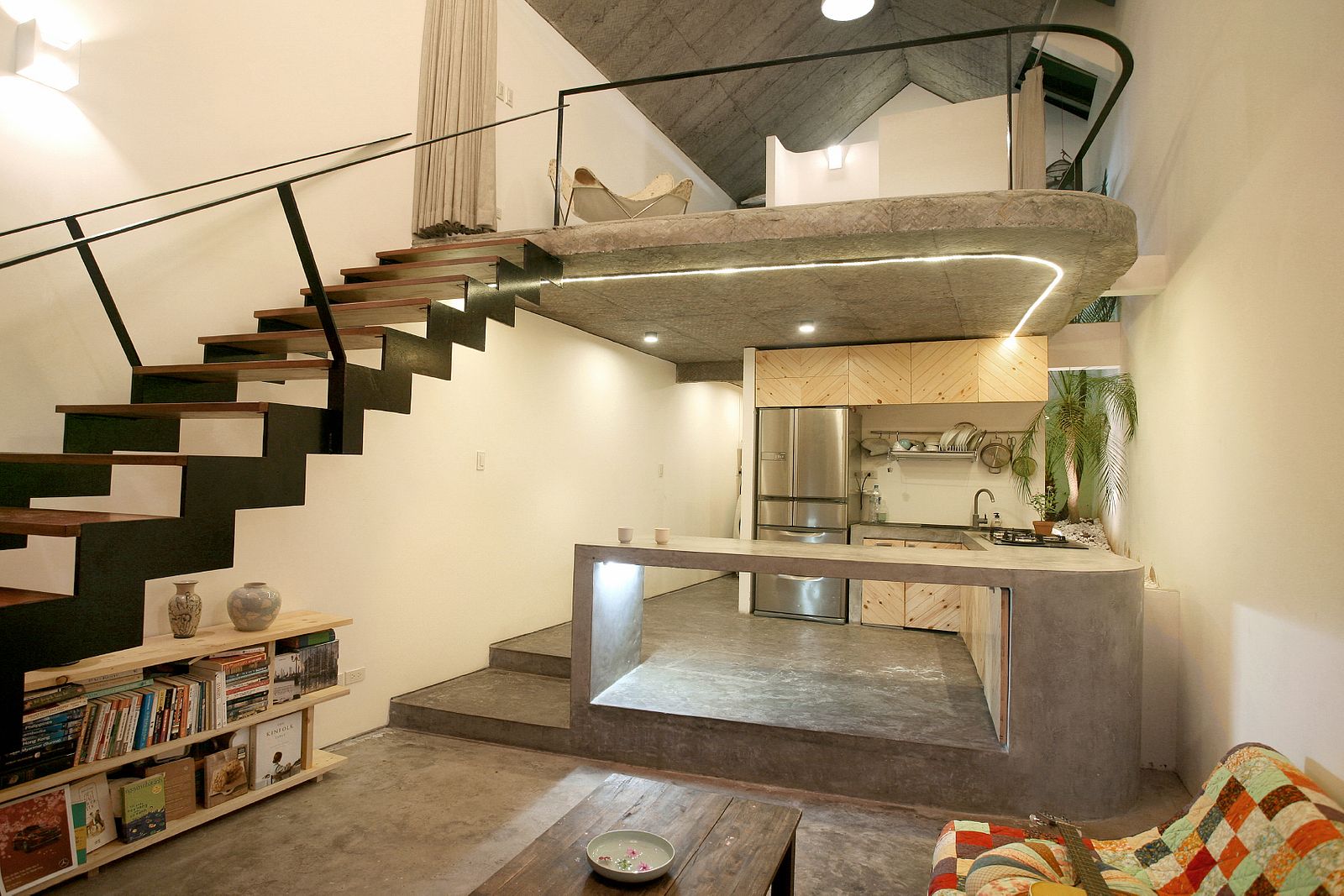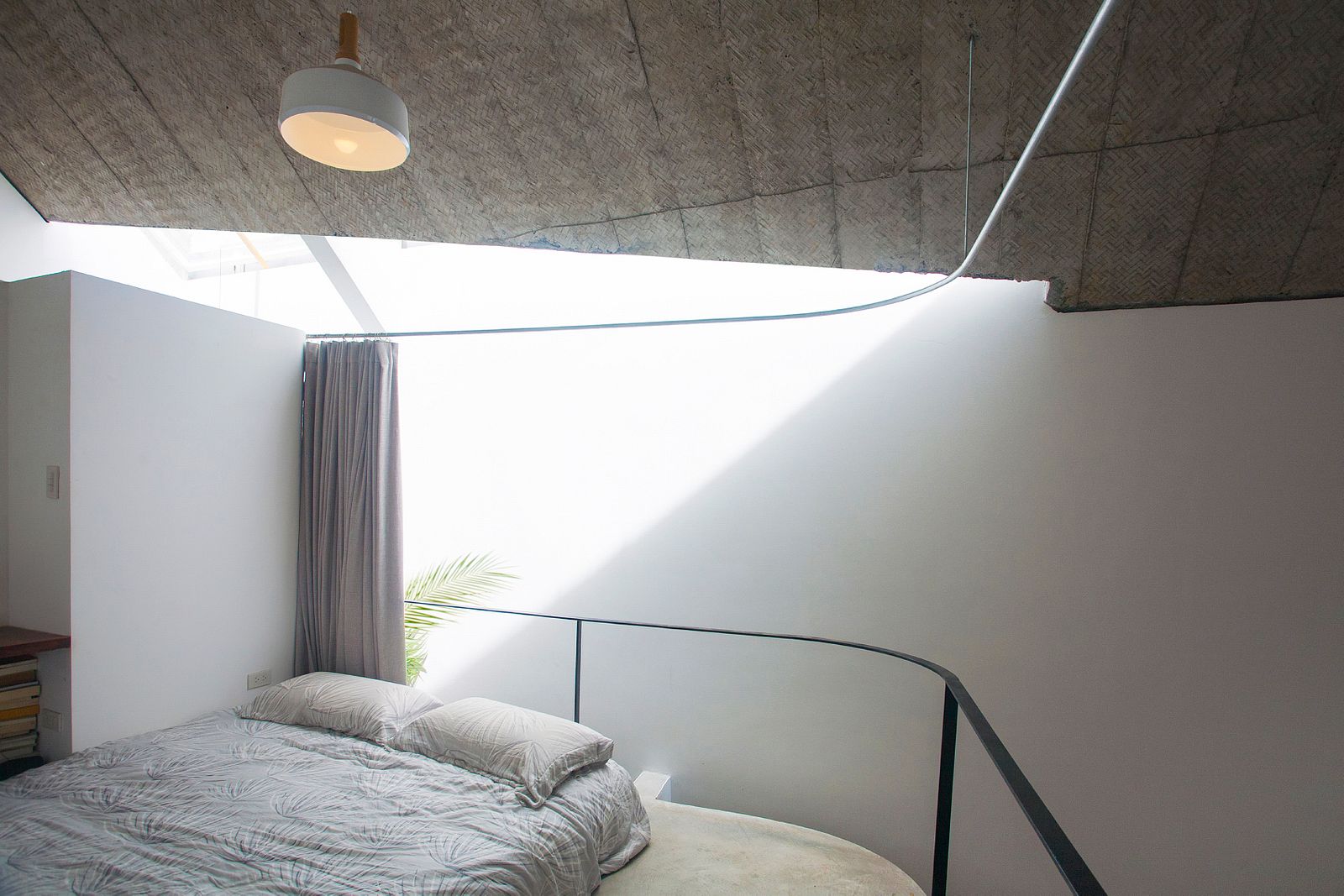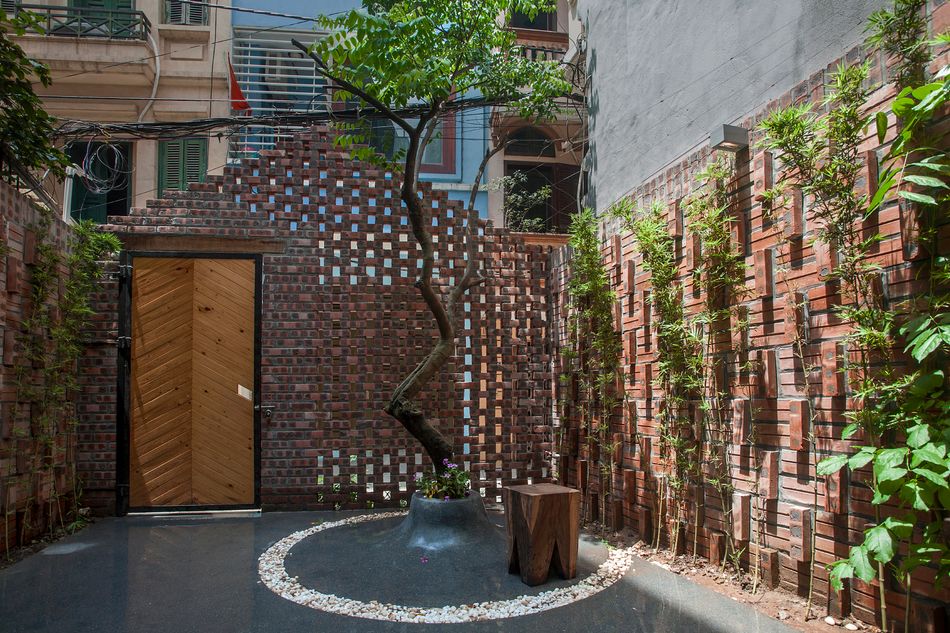 [Photos via ArchDaily]
---

Related Articles:
---