Like Southeast Asia's slew of durian desserts, Taiwan's stinky tofu dishes are an acquired taste.
Asia is home to scores of unique dishes: from balut in the Philippines to live octopus in South Korea, the continent's wide range of cuisine might shock unsuspecting visitors with its squiggly, stinky and, at times, slimy offerings. In a recent video feature, Great Big Story shines the limelight on an addition in the "stinky" category: Taiwan's stinky tofu.
In order to sample one of the island's best fermented tofu, one has to make a trek to Dai's House of Unique Stink, where owner Wu Hsu Pi-ying makes everything from scratch using an age-old recipe passed down from her parents, reports the Taipei Times.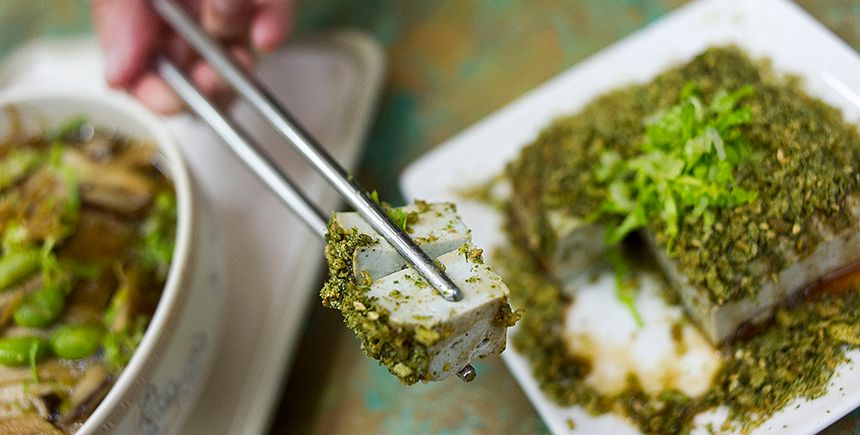 To make the musty delicacy, batches of tofu are submerged for an extended period of time in a concoction made from a variety of vegetables. Many vendors may take the easy route and use chemicals for their recipe, but at Dai's, Wu only utilizes organic ingredients such as amaranth, mustard leaf, bamboo shoots and 10 different varieties of Chinese herbs to treat the bean curd.
The result is pungent slabs of tofu whose smell has been compared to decaying garbage, rotten meat and smelly feet. But the eatery has managed to build a dedicated following despite this.
"Having stinky tofu is kind of like having hot peppers," Wu shared with the media outlet. "People who love it would think that the strongest one is not spicy enough."
Take a virtual trip to Taipei for one of Asia's smelliest type of food below:
[Video via YouTube user Great Big Story]
---

Related Articles:
---