Built in 1879-1880 by the French, the historic Thủ Đức Market has in recent years become an increasingly popular destination for Hồ Chí Minh City residents wishing to stock up with the delicious local speciality snack, nem Thủ Đức. The origins of this attractive old market town may be traced back to the mid 19th century, when it was founded by a Chinese businessman named Tạ Dương Minh.
According to local historians, Tạ Dương Minh, nickname Tạ Huy, fled to Việt Nam from China in the mid 19th century, following his participation in one of that period's many failed "Overthrow the Qing and restore the Ming" (反清復明) uprisings. However, since absolutely nothing is known of Tạ Dương Minh's life, we may only surmise that he may have been involved in the Taiping Rebellion, which plunged much of southern China into civil war during the period 1850 to 1864. Arriving in this area, Tạ Dương Minh founded the first settlement of Linh Chiểu Đông, and also built the first market on the site of the current Thủ Đức Market.
In the past it's been suggested that Thủ Đức was named after a famous local mandarin named Đức (Quan Trấn Thủ Đức), and that when he built the market, Tạ Dương Minh named it after this official. However, the inscription on Tạ Dương Minh's tombstone in Phường Linh Chiểu suggests otherwise, describing him as "Tạ Huy, alias Thủ Đức." This shows clearly that, in addition to his nickname Tạ Huy, Tạ Dương Minh himself was known by the name "Thủ Đức," and suggests that after he had built the first market, the local people decided to name it after him.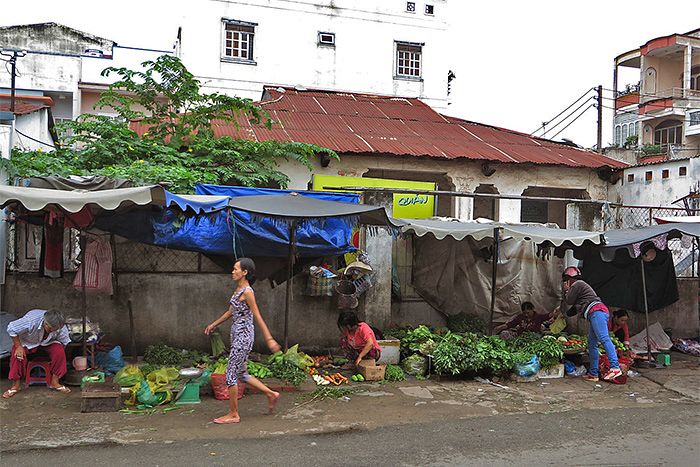 Unfortunately, the two main historic sites associated with Thủ Đức's founding father Tạ Dương Minh are both in a poor state of repair.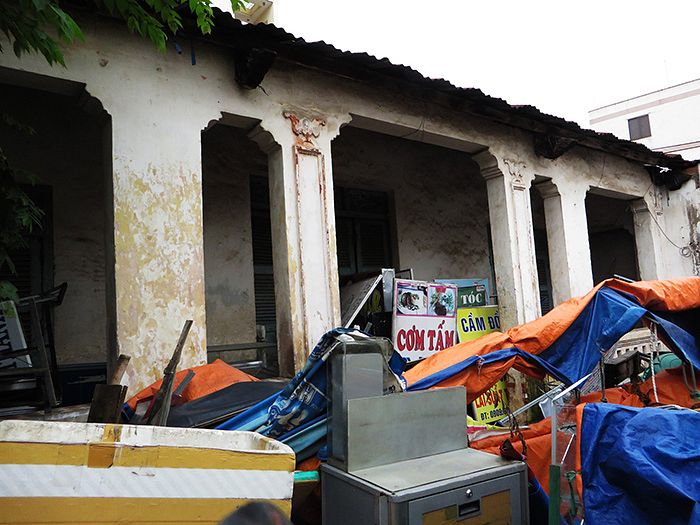 The house at 9 Đoàn Công Hớn in Phường Trường Thọ once functioned as the Tạ Dương Minh Temple (Đền thờ Tạ Dương Minh). Originally a traditional wooden house belonging to the Tạ family, it was rebuilt in 1930 as a colonial style brick residence. However, in 1984 it was taken over by the local authorities and converted into a kindergarten and then a home for orphaned children, before finally being abandoned in the mid 1990s. Since that time, in the absence of funds for maintenance, it has become derelict and its yard is currently filled with piles of rubbish.
Since 1984, Tạ Dương Minh has been worshipped at a temporary shrine in the nearby Linh Đông Communal House (Đình Linh Đông) at 28 Chương Dương street, Phường Linh Chiểu.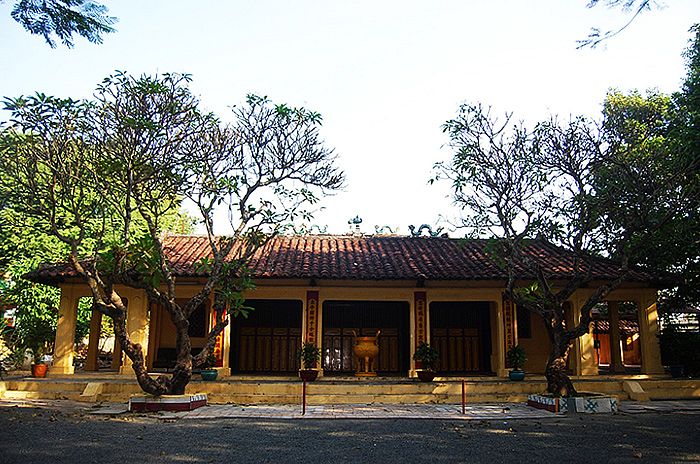 When he died in 1889, Tạ Dương Minh was buried in what is now Khu phố 4. Phường Linh Chiểu. Located on a 112m² site, the tomb is surrounded by two low concentric walls and marked with a stele which reads, in Chinese: "This is the grave of Tạ Huy, alias Thủ Đức, founder (tiền hiền) of Linh Chiểu Đông village in Đại Nam. He died on the 19th day of 6th lunar month. Officials of the village built his tomb in the 2nd lunar month of 1890."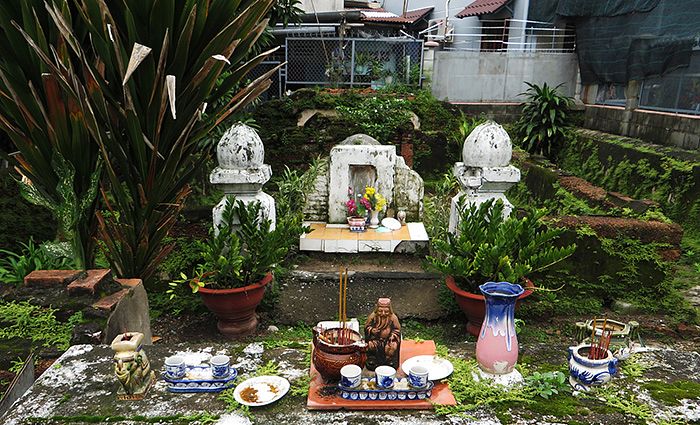 Unlike the derelict temple, Tạ Dương Minh's tomb was recognised by the Hồ Chí Minh City People's Committee as a historic and cultural monument in accordance with Decision No 3266/QĐ-UBND of 27 July 2007. However, it too is now badly degraded and in urgent need of restoration.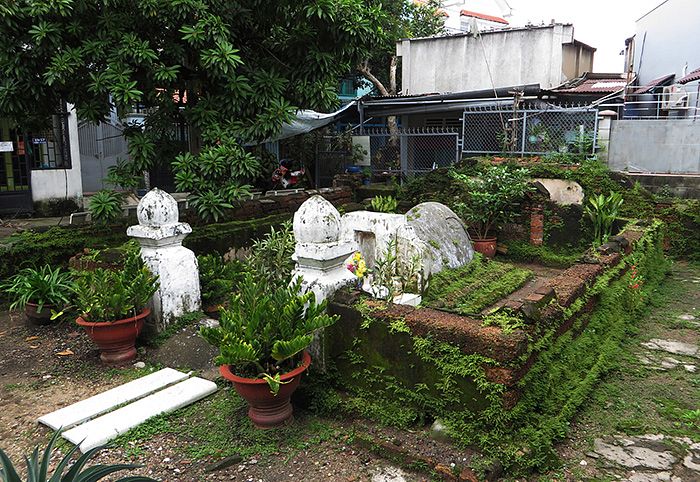 Tim Doling is the author of the walking tours book Exploring Hồ Chí Minh City (Nhà Xuất Bản Thế Giới, Hà Nội, 2014) and also conducts 4-hour Heritage Tours of Historic Saigon and Cholon. For more information about Saigon history and Tim's tours visit his website, www.historicvietnam.com.