The murals are the brainchild of the first and second class of students and teachers of the École des Beaux-Arts de l'Indochine (Indochina College of Fine Arts), a French-established school that is now the Vietnam Fine Arts University.
These murals are carved on a wall in the back of a building belonging to the university in Hanoi. However, the street that parallels the wall has been closed off since the 1960s. The view is now occupied by a row of one-story houses that contain offices of the Ministry of Public Security, Tuoi Tre reports.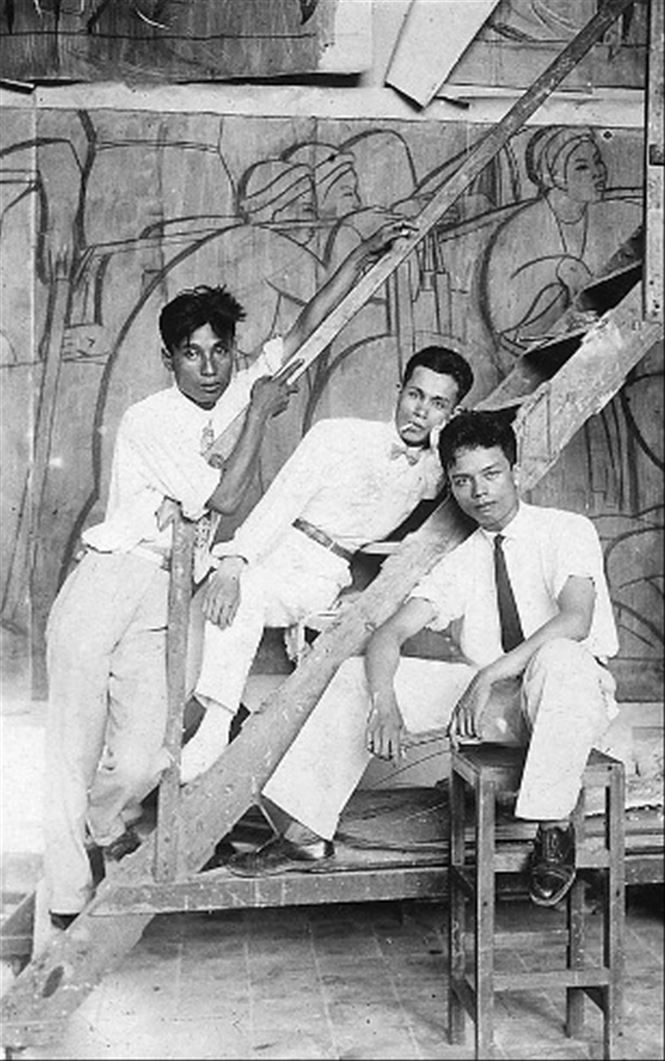 According to Pham Long, an independent art researcher, Vietnam's current archive of modern sculpture artwork doesn't include much work produced in the early development period of the École des Beaux-Arts de l'Indochine, as the number of sculptors trained then was scarce.
The trapped relief murals were created by Vu Cao Dam, George Khanh and Le Tien Phuc under the guidance of their professor, Charles-Jean Christian, for the decoration of the Palais Indochine (Indochina Palace) at the 1931 Paris Colonial Exhibition. Dam is considered one of Vietnam's "big four" modern artists. While sculpting is Dam's first medium, he's also famous for his silk paintings, which is why the murals are crucial to highlighting the artist's early period.
Le Van Suu, principle of the Vietnam Fine Arts University, told the news source that while the aesthetic merits of these murals are yet to be studied and assessed, they definitely hold historical value.
Since access to the area is blocked, it's unclear exactly how many murals are located there. While many believe there are two, Vi Kien Thanh, director of the Center of Art, Photography and Exhibition, claimed that six to seven years ago he asked permission from the ministry to climb up the roof of their building to see the murals, and there were three of them.
Seeing the need to preserve and display these murals to the public, Pham Long urged that the street parallel to the walls be reopened, which means demolishing the houses on it. Tran Khanh Chuong, director of Vietnam's Fine Arts Association, agrees with this solution, adding that if the street can't be reopened, then at least the buildings blocking the murals should be demolished.
Another solution, proposed by Le Van Suu three to four years ago to the Ministry of Public Security, is to provide the Vietnam Fine Arts University access to the site so that the school can reproduce the murals for education and research purposes.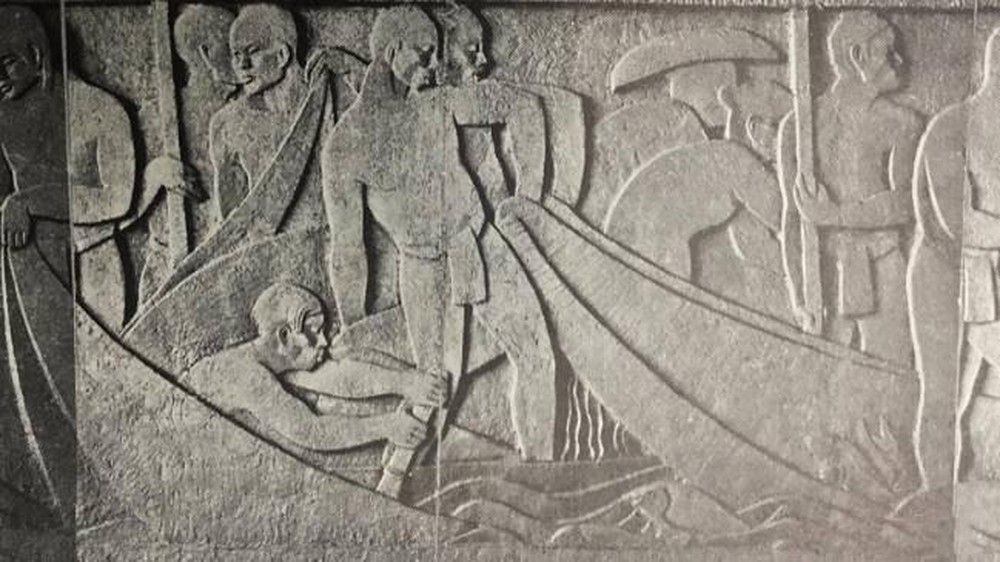 [Photos via Bao Moi]
---

Related Articles
---