One issue photographers often face in Vietnam is taking pictures of people wearing the traditional nón lá, Vietnam's signature conical hat. It covers so much of the face that your subject may look underexposed, while the hat itself will be overexposed as it is receiving a lot of light. Here are a few tips if you'd like to snap a nice portrait of your neighbor wearing her nón lá.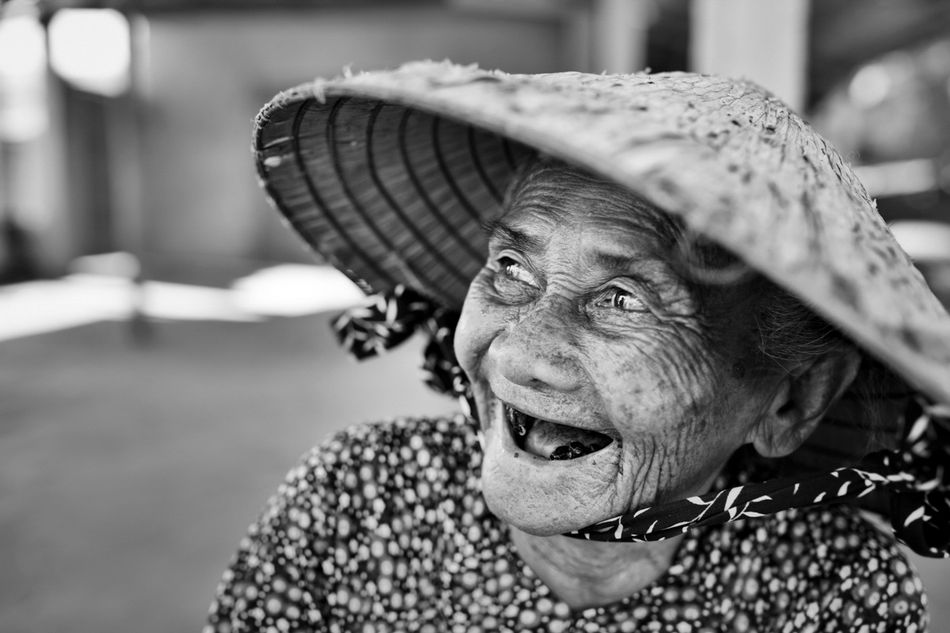 1) As this shot becomes most difficult when the sun is high and strong, I often say that if you'd like to take this kind of portrait, do it before 6:30am. At this time, the sun will be soft and low on the horizon, allowing both face and hat to be evenly lit. The same applies for the late afternoon or a cloudy day.
2) Asking your subject to look up could be an option, but the portrait has to remain natural. So instead of asking, just move around your subject while chatting (or move your arms around to express some sort of feeling), until they look at you.
3) Another option is to walk around with a reflector in hand, lighting your subject's face while taking the shot. This is not an easy task as you only have one hand on the camera, making it will be difficult to change your camera settings (yes Nikonians, I am talking about you here!). It may also prove to be quite intrusive for your subject.
4) In the same vein as the reflector technique, using a remotely triggered flash with a small diffuser in front of it can do the trick. But, once again, this is not ideal as you are paying a lot of attention to your flash and its position and less about your composition. On the other hand, I have walked around Sapa with a flash, drawing the curiosity of locals who approached me to have their photo taken.
5) My favorite solution would be to place my subject (or find someone already "placed") near a natural diffuser, like a big wall, or some water. The light will bounce off the floor/wall/water and light your subject's face in a very soft way, insuring a better exposure for the hat and face.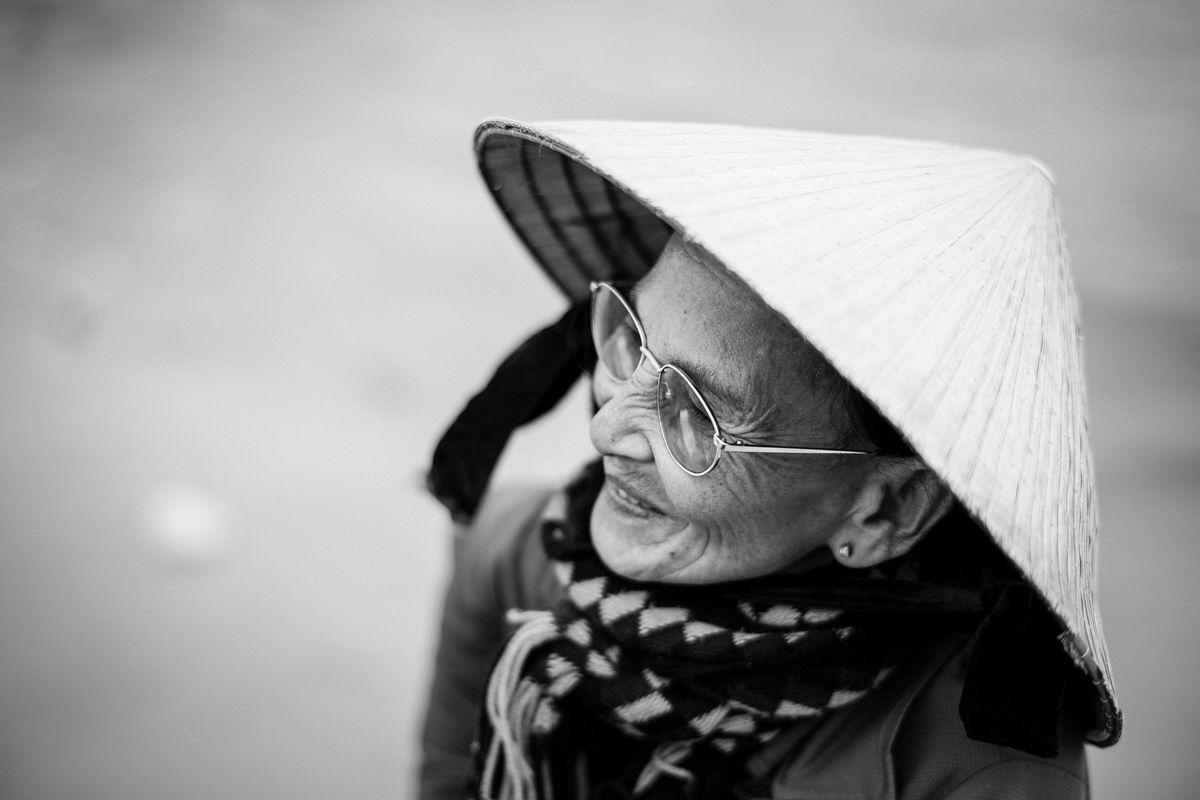 Once again, and as I mention when teaching composition, photography is not so much about your subjects, but the environment around them.
Etienne Bossot is a travel photographer who has been based in Hoi An for 7 years. He runs the popular Hoi An Photo tour & Workshop and leads photography tours across South East Asia.