Deep below District 1, Saigon's first metro line is taking shape out of public view.
Tuoi Tre recently visited the construction site of the metro tunnel being built between Ba Son and the Opera House. In May a giant Japanese-made tunnel boring machine (TBM) was installed to carve out a 781 meter-long section of Metro Line 1.
Duong Huu Hoa, director of Project Management Unit 1 of the city's Management Authority of Urban Railways, which oversees the project, roughly 150 meters of the tunnel have been dug out.
The first tunnel is expected to be completed by the end of this year, when the TBM will be used to create a second tunnel for metro trains going in the opposite direction. As the machine moves along, 1.2 meter-long concrete sheets weighing up to three tons are installed along the tunnel walls for support.
Ayumn Nakao, a Japanese engineer working on the tunnel, told Tuoi Tre: "I'm happy and honored to be working directly on the first urban metro project in Vietnam. Everybody is working at full speed to put the metro into operation as soon as possible."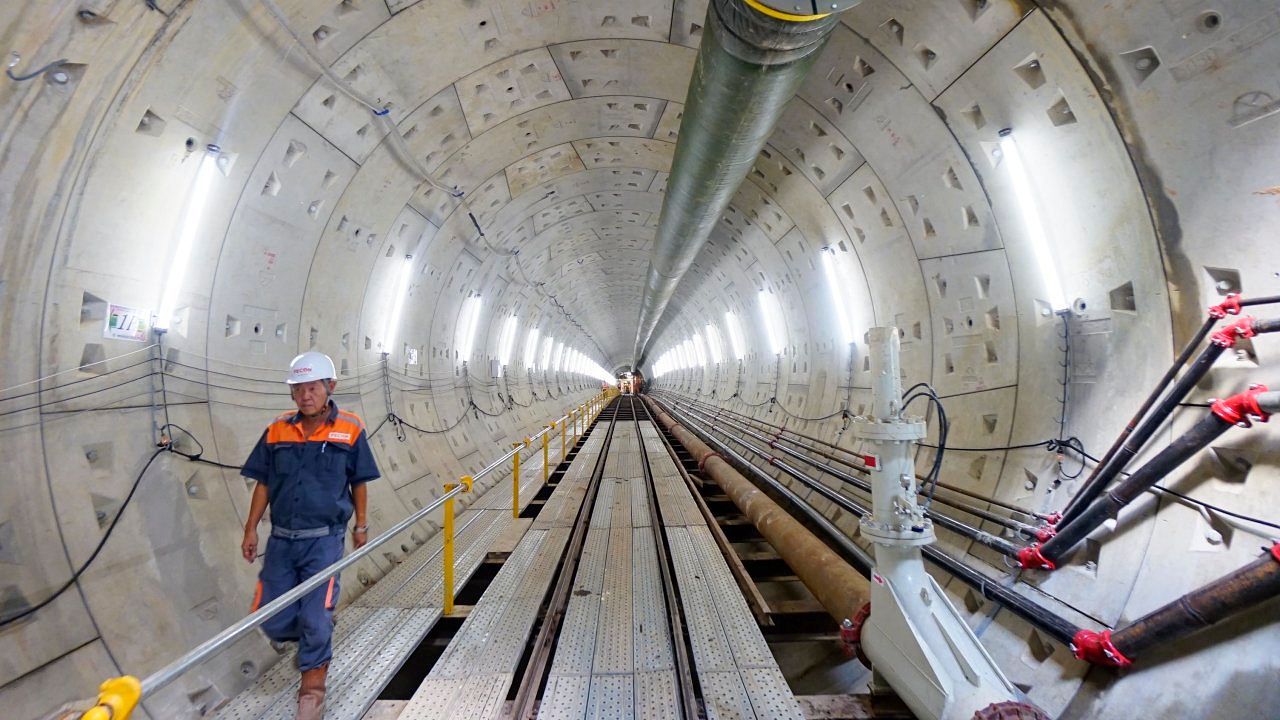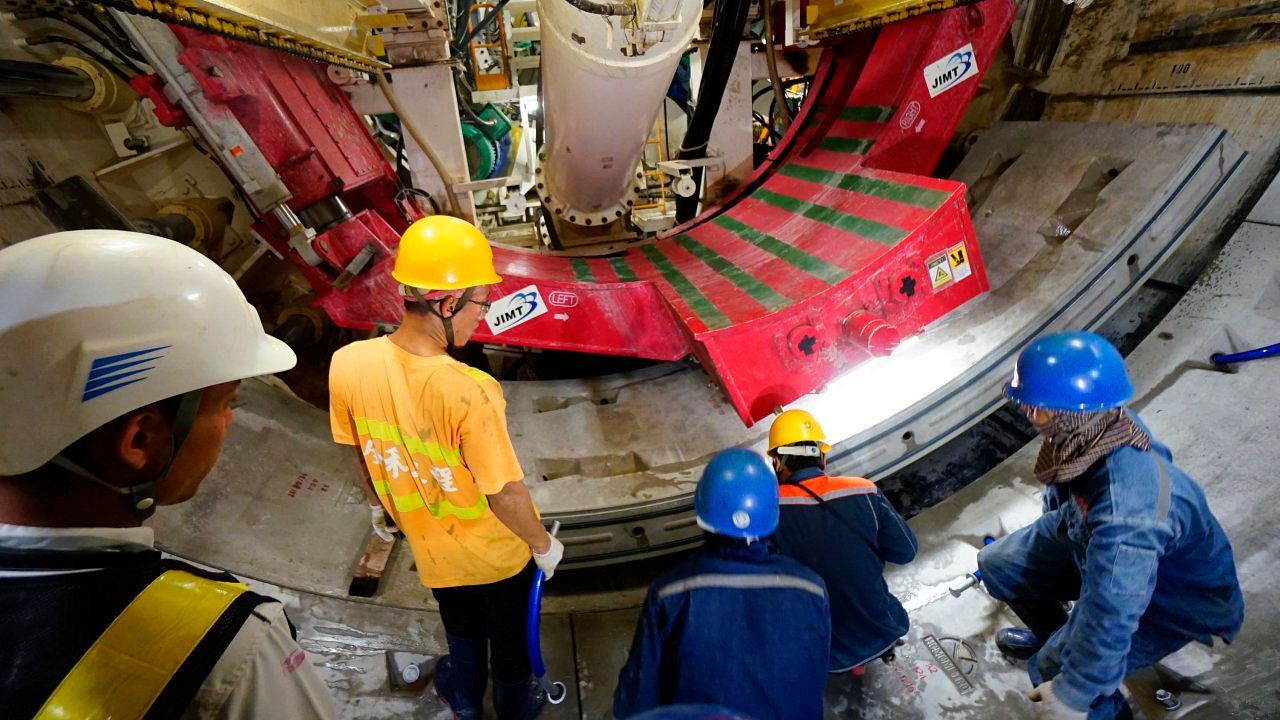 [Photos via Tuoi Tre]
---
Related Articles:
---