If your commute this morning was a nightmare, blame oranges.
If you live in a neighborhood in the eastern side of Saigon, such as District 2, 9 or Binh Thanh, this morning you were probably a victim of the egregious traffic jam that bottlenecked most of the main roads into the central business district.
According to the local police, the congestion happened because a set of scaffolding in front of the Thu Thiem Tunnel's District 2 entrance broke, blocking traffic between District 1 and 2, reports Zing.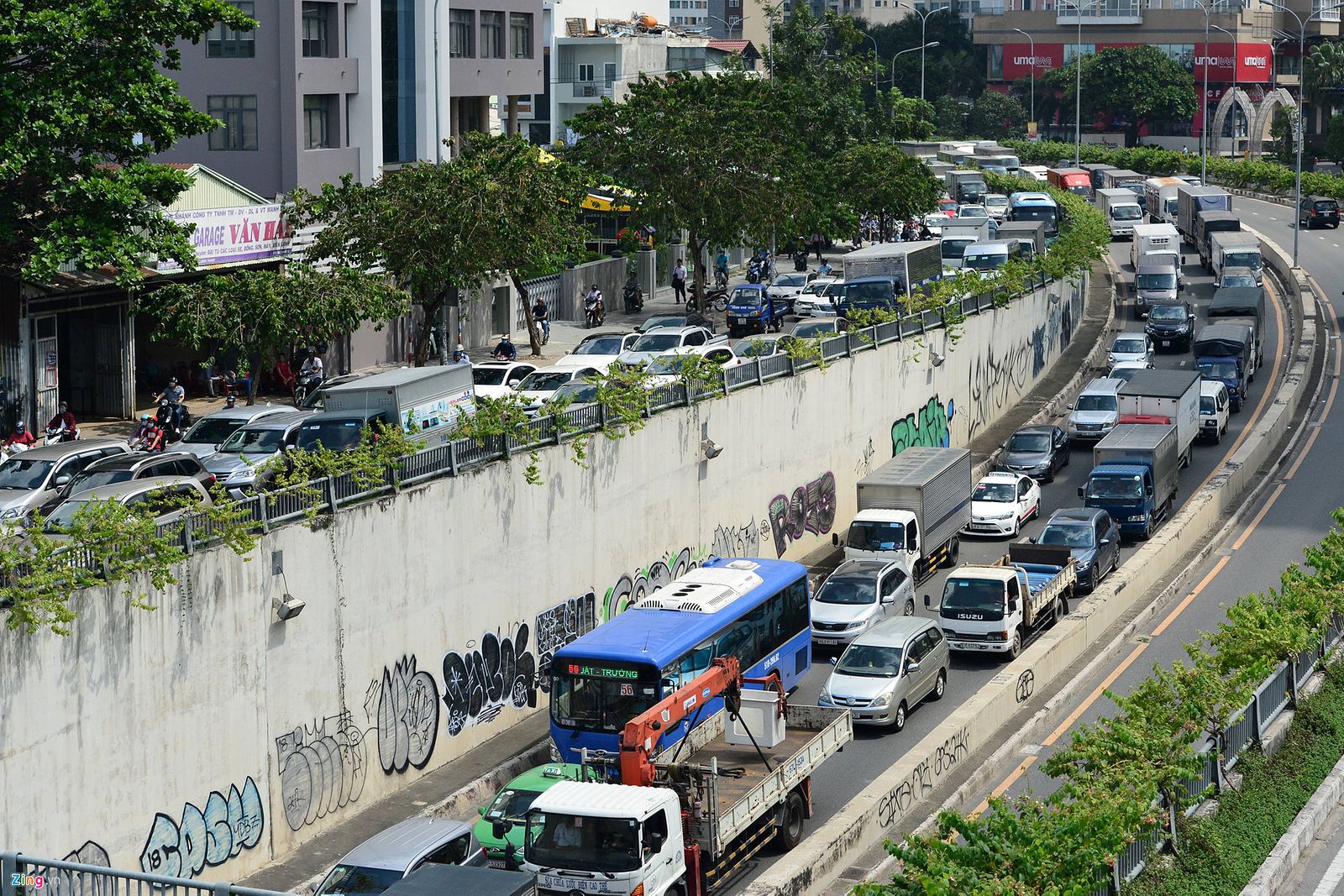 District 2 police told the online news source that at 5:10am this morning October 15, a truck carrying oranges was getting out of the tunnel when it got stuck in the scaffolding, which tumbled down and clogged up the road.
A video, which appears to be from a CCTV at the tunnel entrance, shows the top of the truck just grazing the metal structure and a cascade of stray oranges raining down on the street surface. The structure also struck a motorcyclist when it went down; fortunately the victim was only injured, according to the police. The truck stopped momentarily and then sped up to escape the scene.
Authorities managed to identify the license plate of the offending vehicle and are currently looking for the runaway driver. By 9:30am this morning, the police had finished examining the site and the debris was being cleared from the road. By 10am, traffic flow through the Thu Thiem Tunnel was back to normal.
The metal scaffolding was part of an ongoing project to build an overpass connecting a ring road on both sides of the Mai Chi Tho Expressway.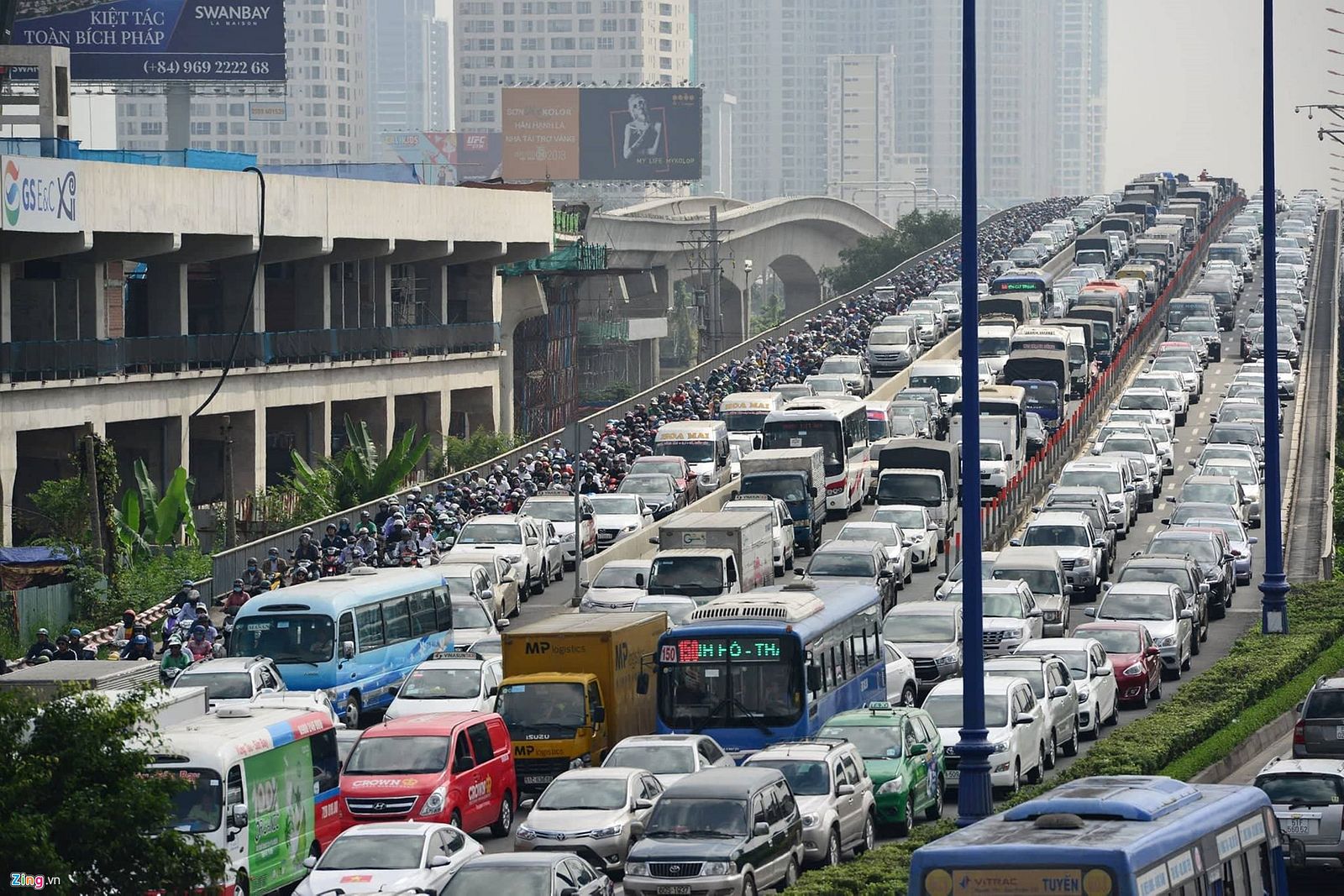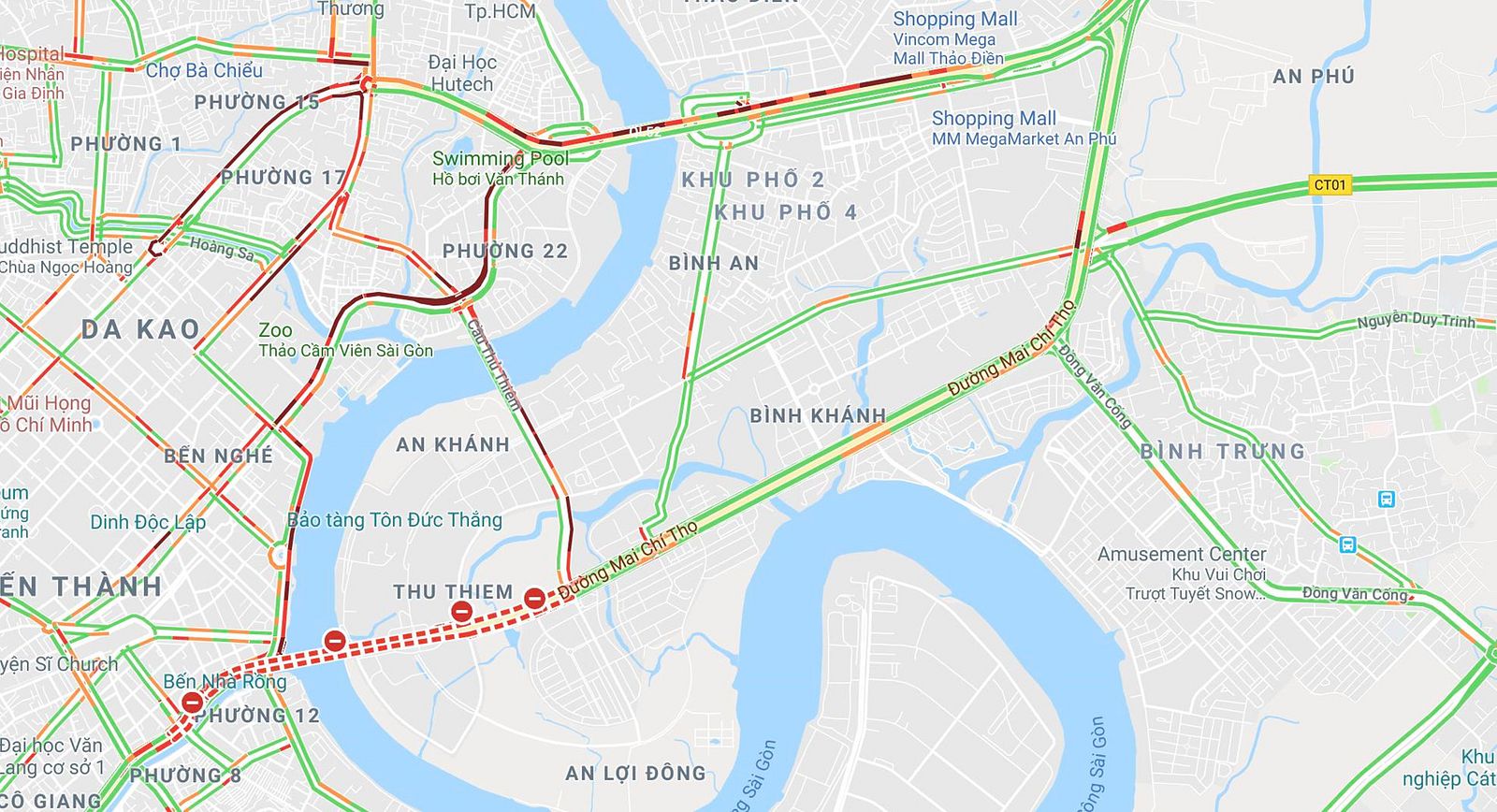 [Photos via Zing]
---

Related Articles:
---