Following public outcry and criticism from street vendors, historians, artists and tourists, Saigon Central Post Office officials have announced that they will repaint the iconic building after consulting experts, something they failed to do the first time around.
---
Related Articles:
- Everyone Seems To Be Unhappy With The Saigon Post Office's Makeover
- [Photos] The Saigon Post Office Is Getting A Makeover

---
"We were negligent when choosing the color without consulting experts first," Dang Thi Nga, director of the Ho Chi Minh City Post that manages the Saigon Central Post Office edifice, told Tuoi Tre.
Le Kiem Hoa, Chief of Investment at the Saigon Post Office said last week that since the building is not registered as a historic landmark, they weren't required to get permission for the repaint. However, Truong Kim Quan, director of the Relic Preservation Center under the city's Department of Culture and Sports didn't seem to share this view, telling the paper that Post Office Officials "[have] yet to ask for permission from the People's Committee for the restoration work, as per the law."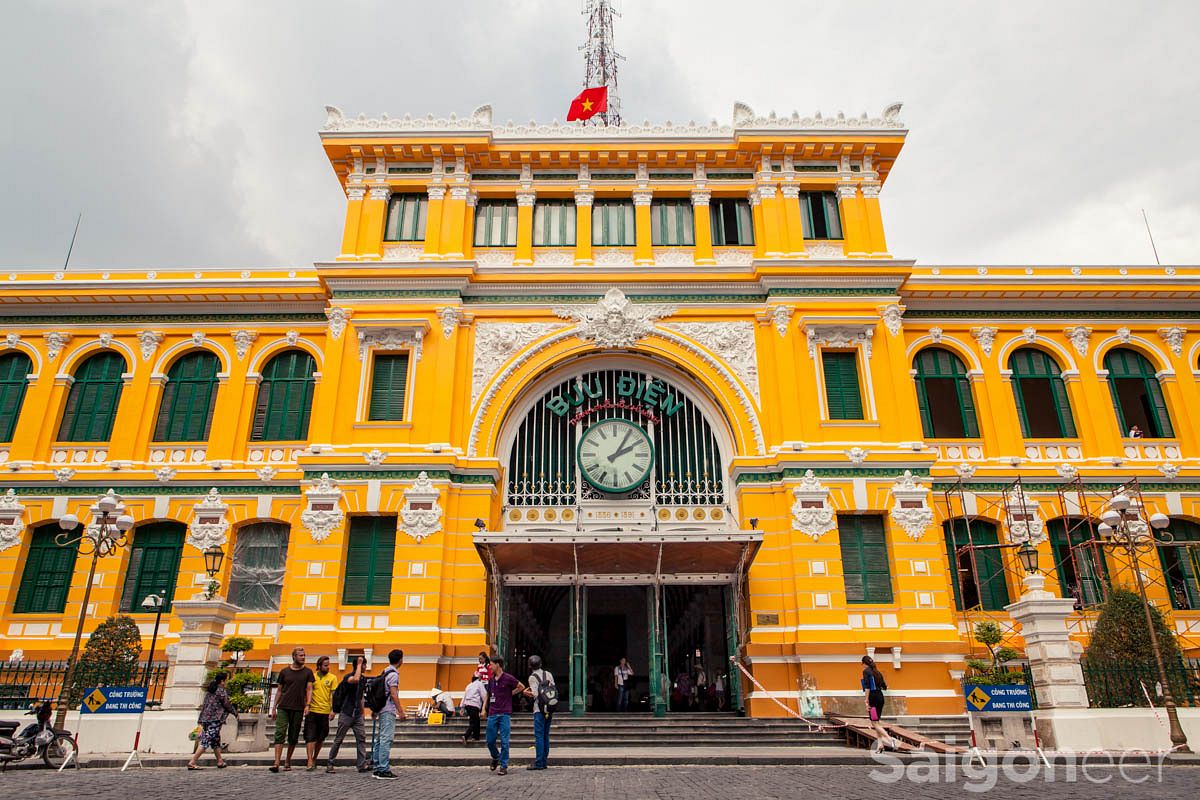 As for addressing the bright yellow paint scheme, artist Uyen Huy of the Ho Chi Minh City Fine Arts Association said that the only way to obtain a darker yellow which would match the original color scheme, would be "[choose] another shade and apply it on the edifice."
The recent paint job was heavily criticized by tourists who complained that the bright color hurt their eyes; street vendors who said the building now looks more like a pagoda than a post office and experts, such as Huynh Van Muoi, Chairman of the HCMC Fine Arts Association who felt that the color didn't match the intended French colonial hue.