The World Records Association (WRA) has recognized 122-year-old Saigon resident, Nguyen Thi Tru, as the world's oldest woman.
Tru, who has 11 children (only 4 of which are still living), was born in 1893 and was acknowledged as the country's oldest person by the Vietnam Book of Records in 2011.
It was only this week that the WRA confirmed Tru's world record following the death of the previous title holder, Japan's Misao Okawa, who passed away on April 1. The organization will send a delegation to meet Tru this June to present her with a certificate, according to Thanh Nien.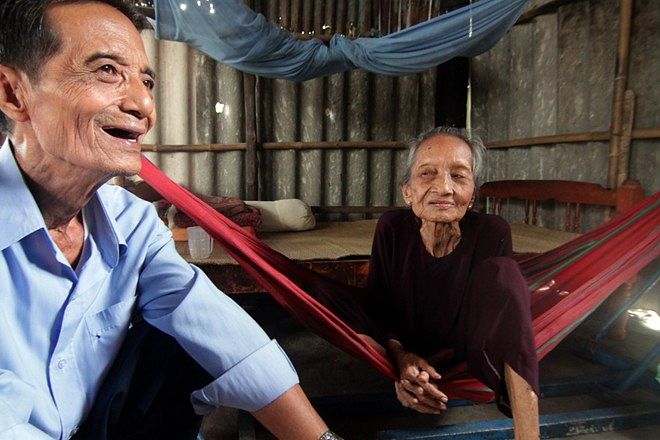 Tru said a good diet (her favorite meal consists of porridge with pork, milk and a soft dessert), staying optimistic and helping other people to feel relaxed and happy are her secrets to living a long life.
Her family says that she has never been hospitalized for any illness before.