Yesterday morning, in the wake of a heavy rain the day before, thousands of fish died en masse in Saigon's Nhieu Loc Canal.
The eight-kilometer waterway was awash with fish floating on its surface, according to Thanh Nien. The die-off began on Monday evening, local residents told the news outlet, shortly after a three-hour downpour; scores of fish continued to float to the surface on Tuesday morning as Saigonese made their way to work.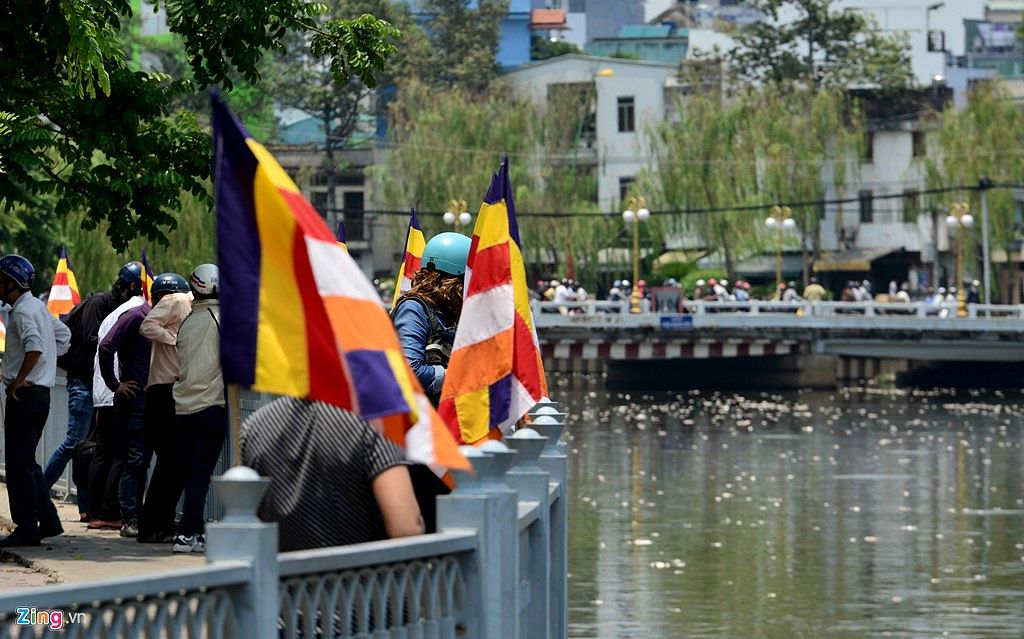 Upon seeing the floating masses of dead fish, many commuters pulled over to witness the incident, reports Zing. While the smaller fish died quickly, larger creatures were seen gasping for air on the water's surface. Large numbers of dead fish were spotted between Bridge 6 and Cong Ly Bridge, an area spanning from District 3 through Phu Nhuan and Tan Binh Districts, as well as between Tran Quang Dieu Bridge and Bridge 7.
According to local residents, this is an annual occurrence which takes place after the first heavy rain of the season and occasionally in the wake of large storms. In fact, just last September, fish in the Nhieu Loc Canal were spotted gasping for air in the same fashion.
Speaking with Thanh Nien, Tran Van Son, an official tasked with aquaculture resource protection in Saigon, speculated that the die-off was a result of industrial pollution. Nhieu Loc Canal, Son explained, is connected to wastewater pipes upstream; the pollution remains contained during the dry months, however once rainy season arrives the water enters the canal and can cause harm to the fish.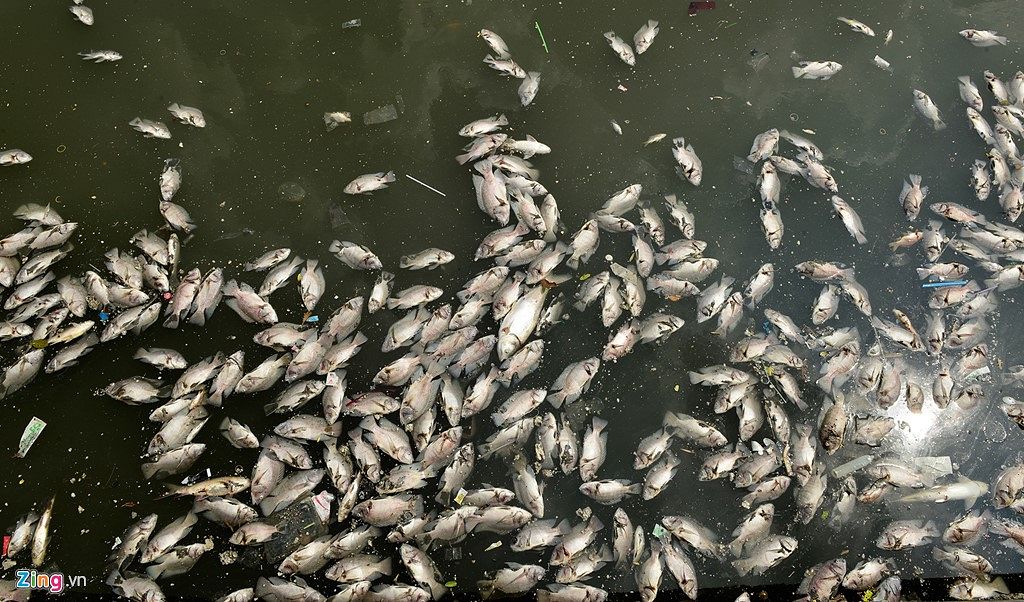 Though Nhieu Loc has its own wastewater treatment system, the large volume of pollutants could not be properly processed, Son told the news outlet. It was a similar statement to the one made last year.
"Son said the upstream part of the canal, which runs through Districts 3, Tan Binh and Phu Nhuan, is not connected to any natural waterways but many sewage pipes," reads a Thanh Nien article from May 20, 2015.
As a result of the unsightly – and foul-scented – incident, city sanitation workers found themselves working through the day to clear dead fish from the canal. Work only ceased in the early hours of this morning, according to Zing, and Nguyen Toan Thang, director of the Ho Chi Minh City Department of Natural Resources and Environment, estimated the incident resulted in over 14 tons of dead fish.
According to Thanh Nien, city officials have spent over US$390 million cleaning up Saigon's Nhieu Loc Canal with the aid of World Bank funding.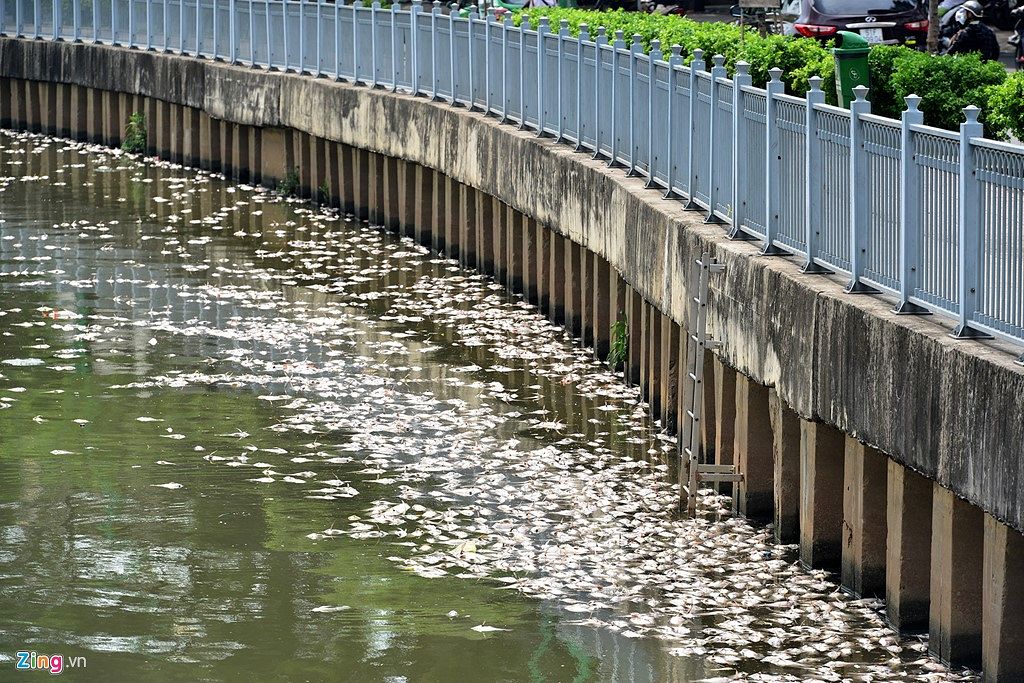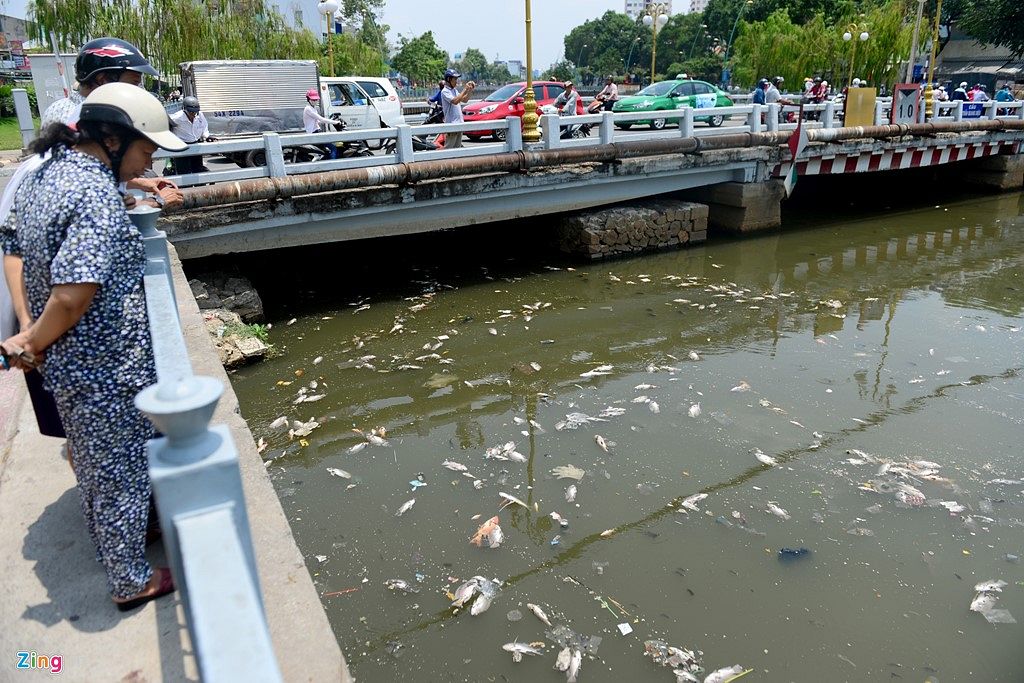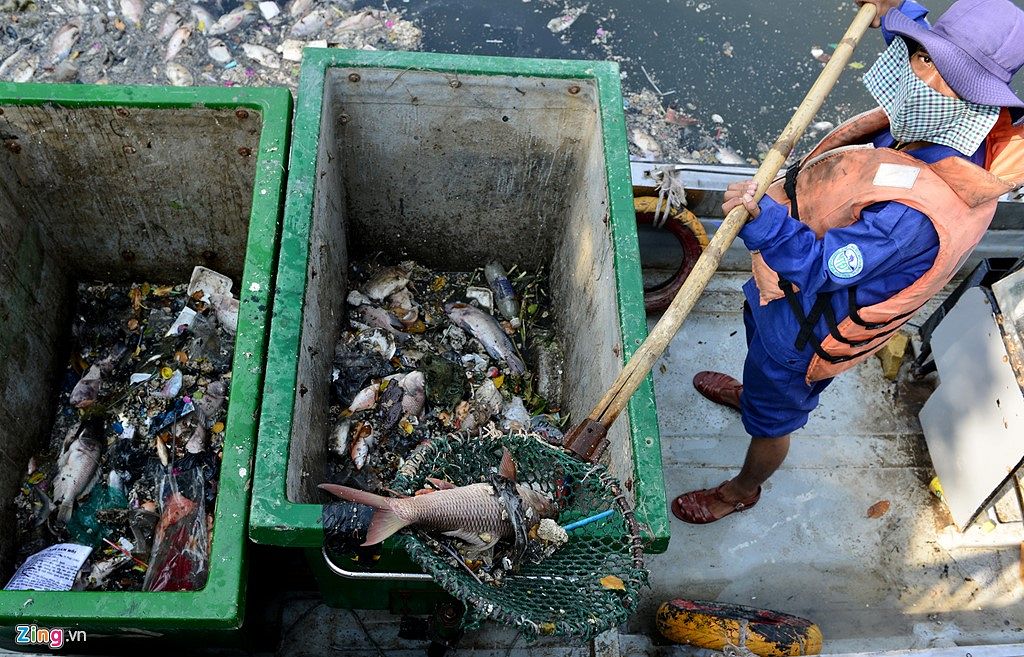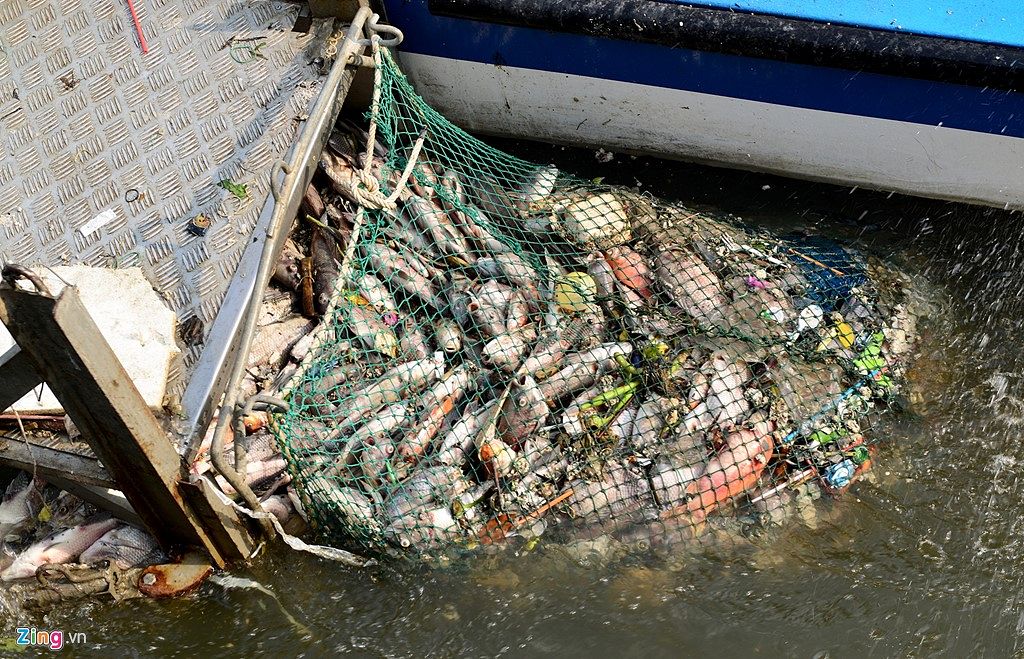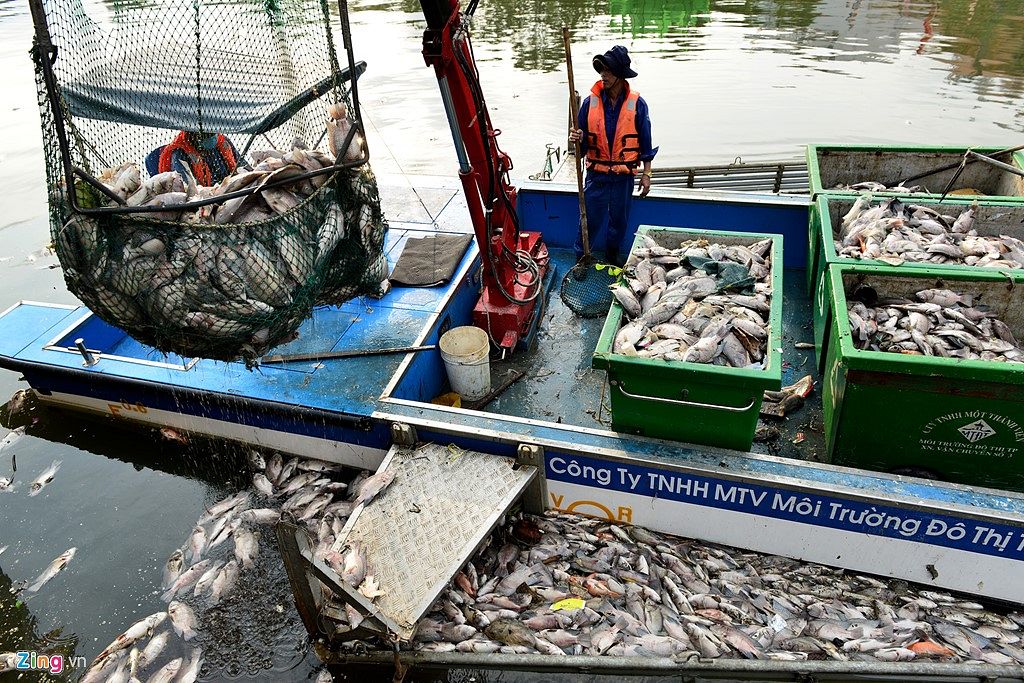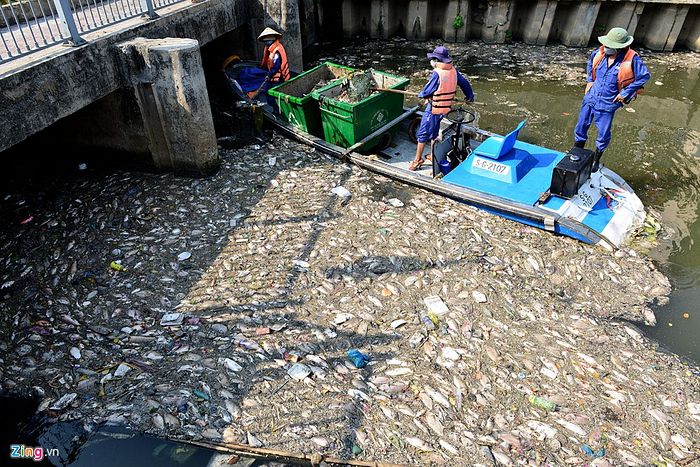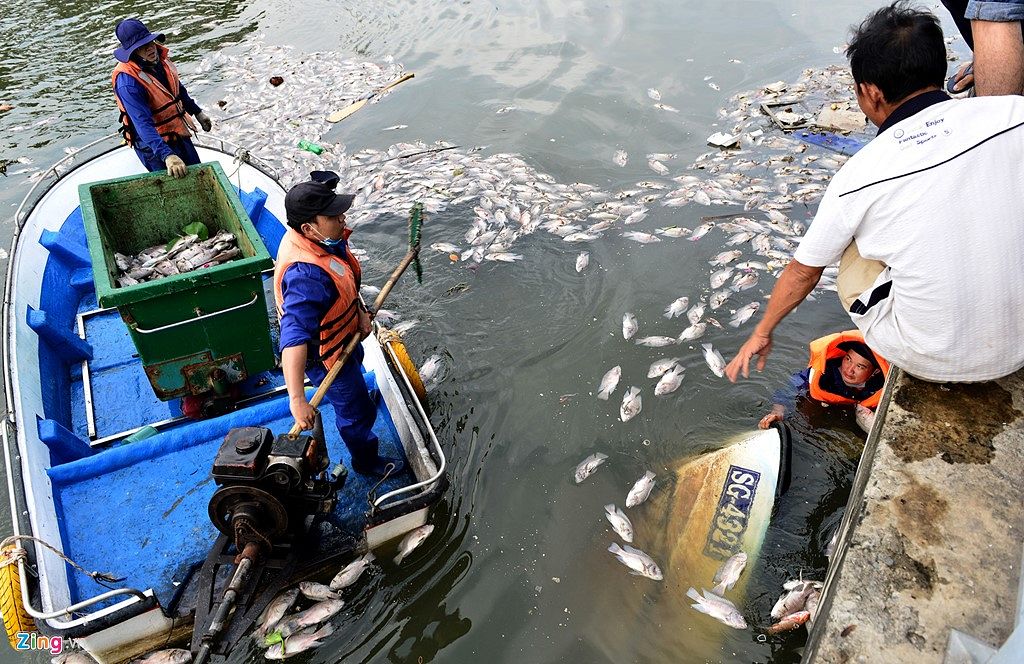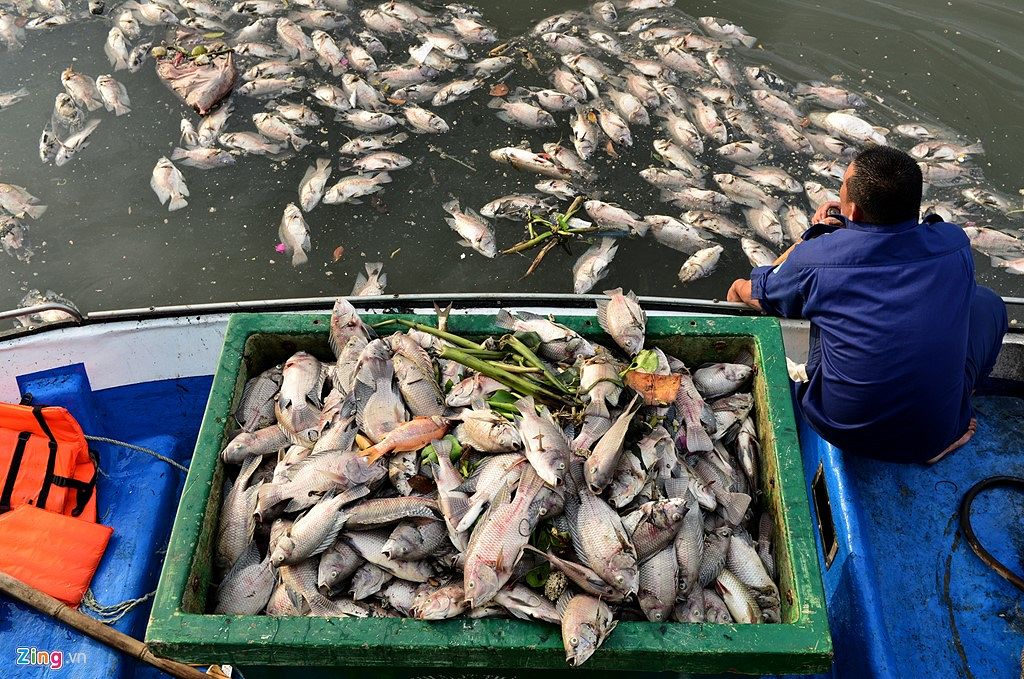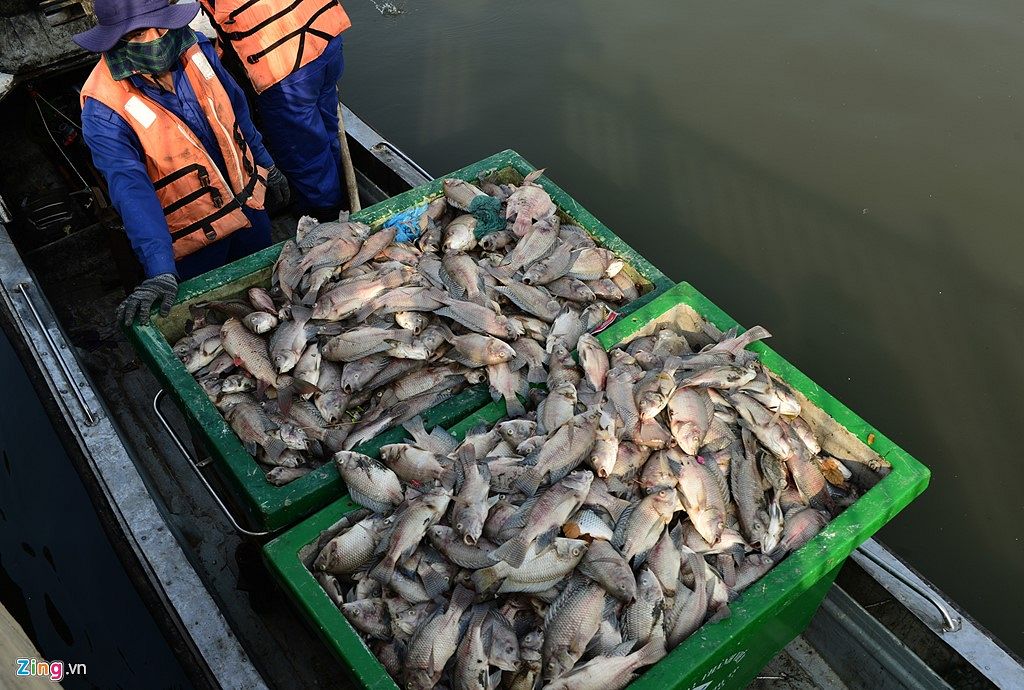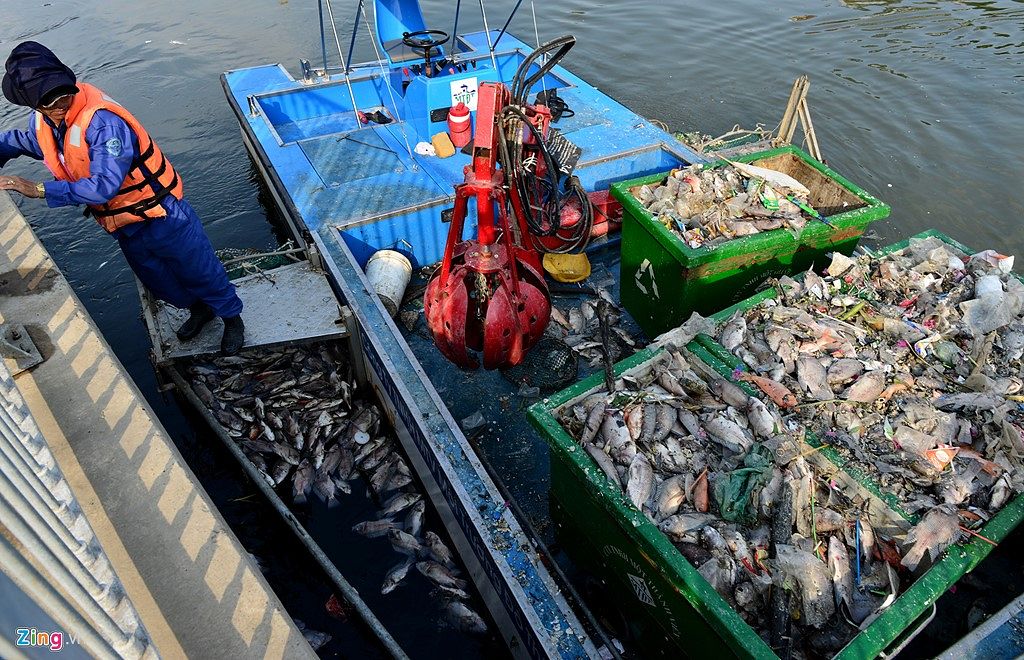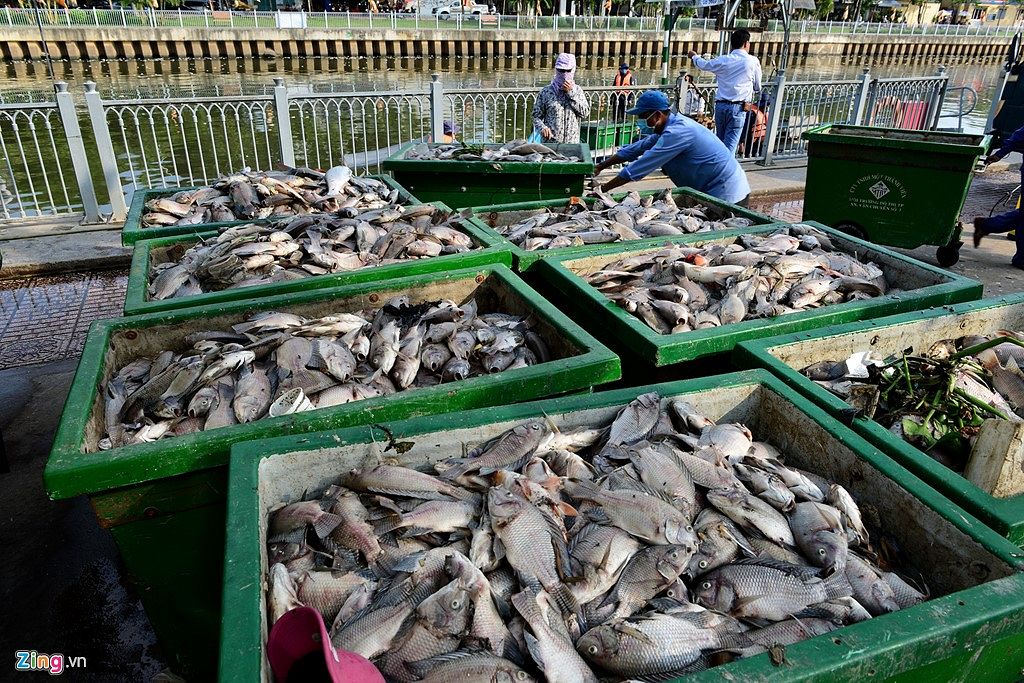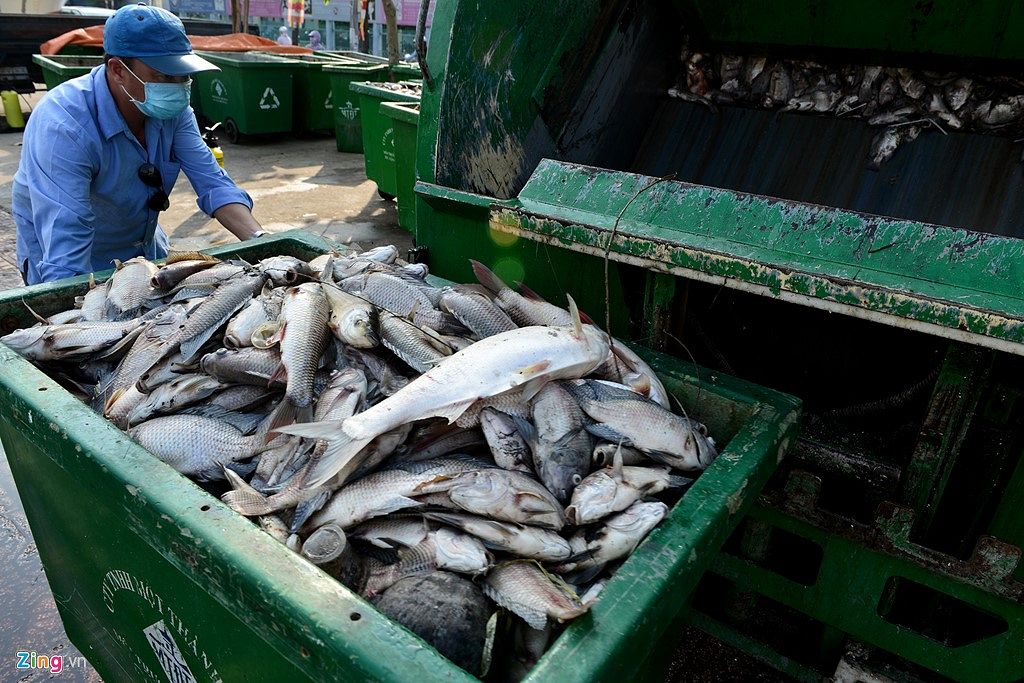 [Photos via Zing]
---

Related Articles:
---