Amid Saigon's fervent sidewalk clearance campaign, city officials recently unveiled another ambitious project to turn most of downtown District 1's streets into pedestrian-only zones.
According to Tuoi Tre, the Ho Chi Minh City Office of Traffic and Transportation has ordered a few relevant government agencies to come up with a full project proposal. Viet Duc University's Traffic Research Department came up with the initial idea for the walking zone.
At the moment nothing is set in stone, however the current plan is to establish a designated pedestrian zone in the heart of Saigon. The area will span 221 hectares with a perimeter of 7.35 kilometers. Parts of downtown streets such as Le Duan, Nam Ky Khoi Nghia, Pasteur, Hai Ba Trung and Mac Dinh Chi would become walking streets under the plan.
Municipal authorities are expecting to complete the proposal this week for submission to the city People's Committee before April 30.
The plan bans personal vehicles from entering the walking zone, however some parking areas would be available to accommodate residents and visitors on streets such as Nguyen Thi Nghia, Le Lai, Pham Ngu Lao and Nguyen Huu Canh. Saigoneers could also expect to board public transport such as electric buses and monorails in order to move through the designated pedestrian area.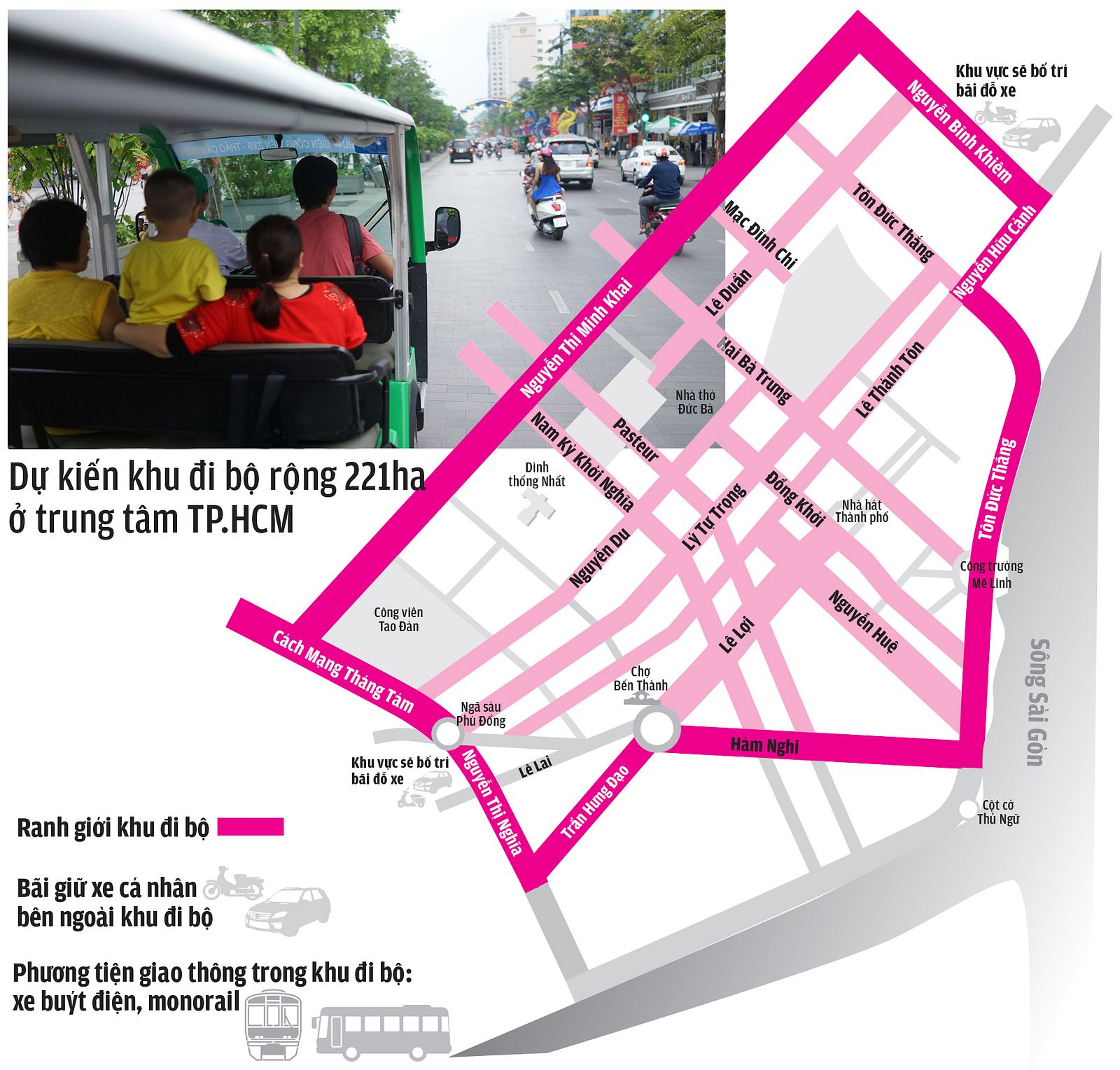 So far the project has been met with mixed reactions: some District 1 dwellers in the area are unsure of what would happen to their personal vehicles. Moreover, as parking space in downtown Saigon is extremely scarce at the moment, many have also voiced concerns that without additional lots, the massive conversion of streets to pedestrian-only zones could do more harm than good.
---

Related Articles:
---