To some people, air conditioners suck.
They embody humanity's misplaced priorities. Humans evolved in the tropics, so what would our ancestors think about how fragile we've become; how far we've strayed from nature? At least one family in Vietnam seems to understand.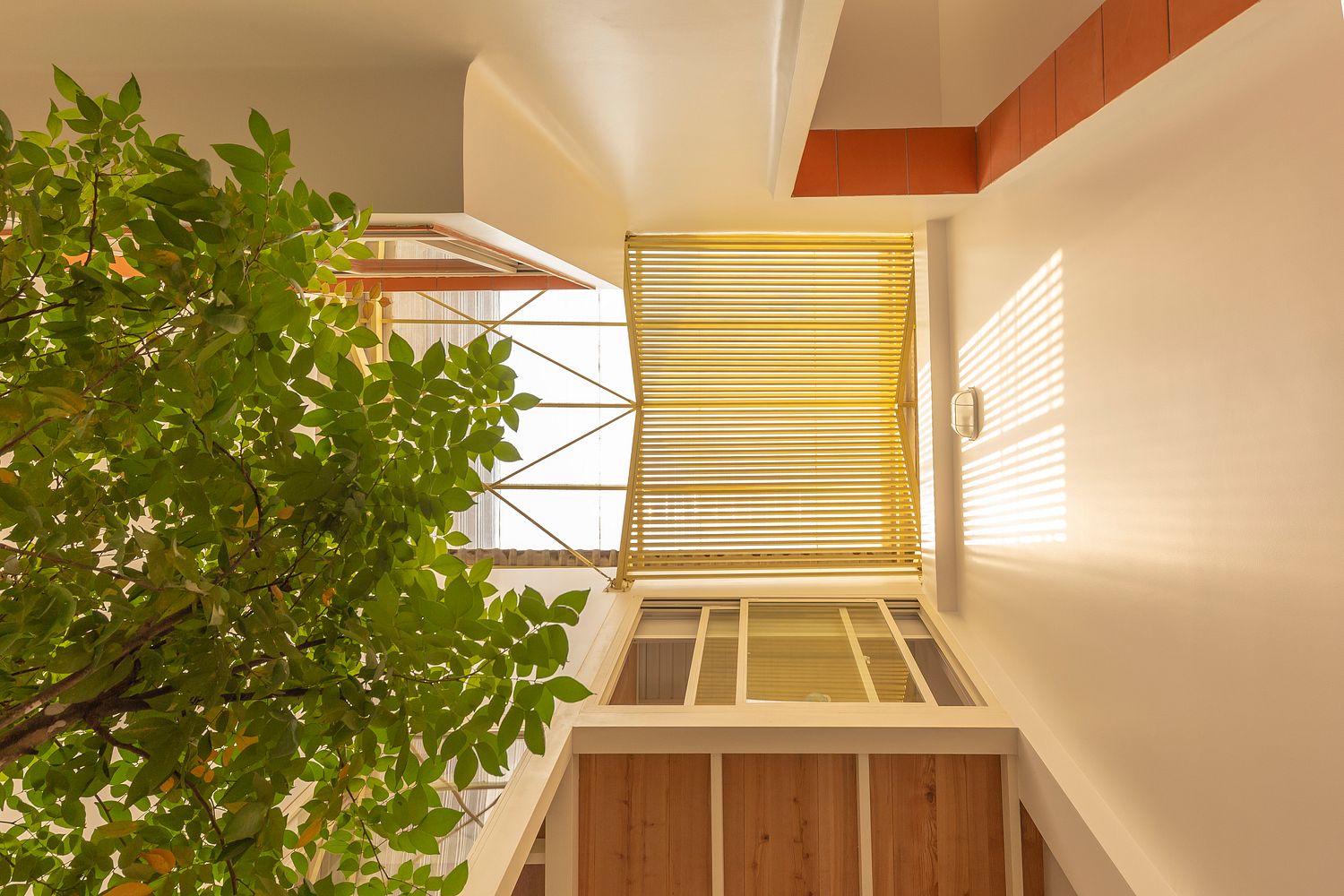 This double-roof house in Saigon has been designed to stay cool without relying on these machines. Khuon Studio, the architects behind the project, explain that the buffer gap between the two light corrugated panel roofs greatly reduces the heat that enters the house and increases temperatures via convection forces. The atrium, which includes a starfruit tree and two offset balconies under a translucent roof, serves as the home's green core.
The family that resides in the abode consists of only three members, and thus the four-by-seventeen-meter lot is roomy enough for its inhabitants while also having space for the family business: a drink cart. What kind of drinks does it sell? Nước mía? Soy milk? Rau má? Rượu cần? It's unclear. But regardless of the beverages sold, many should visit to get a glimpse of an innovative piece of architecture and offer praise to those wise enough to eschew air conditioners.
Take a peek of the building below: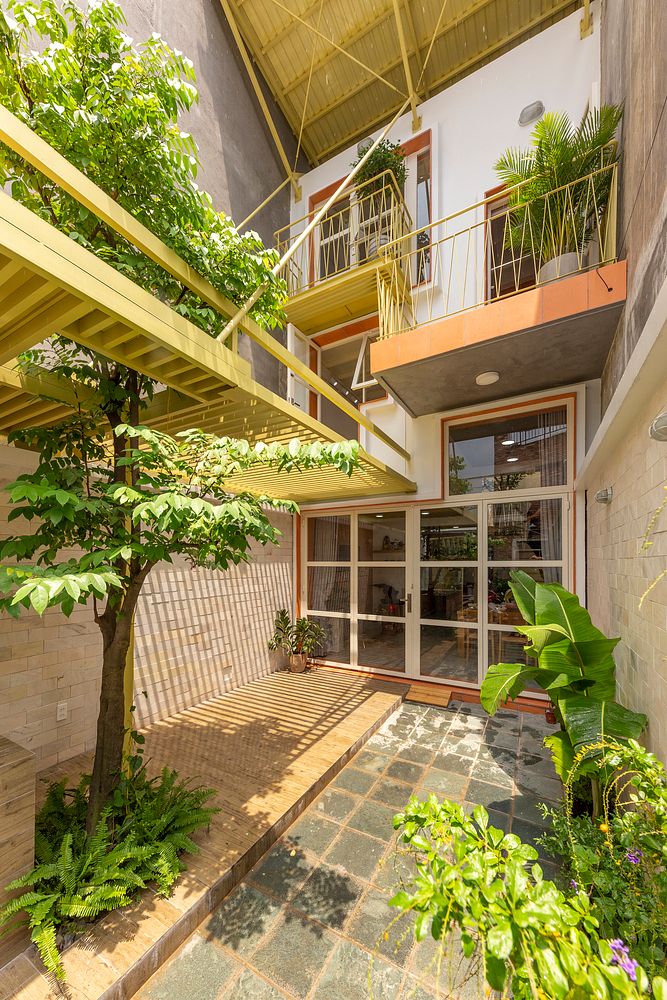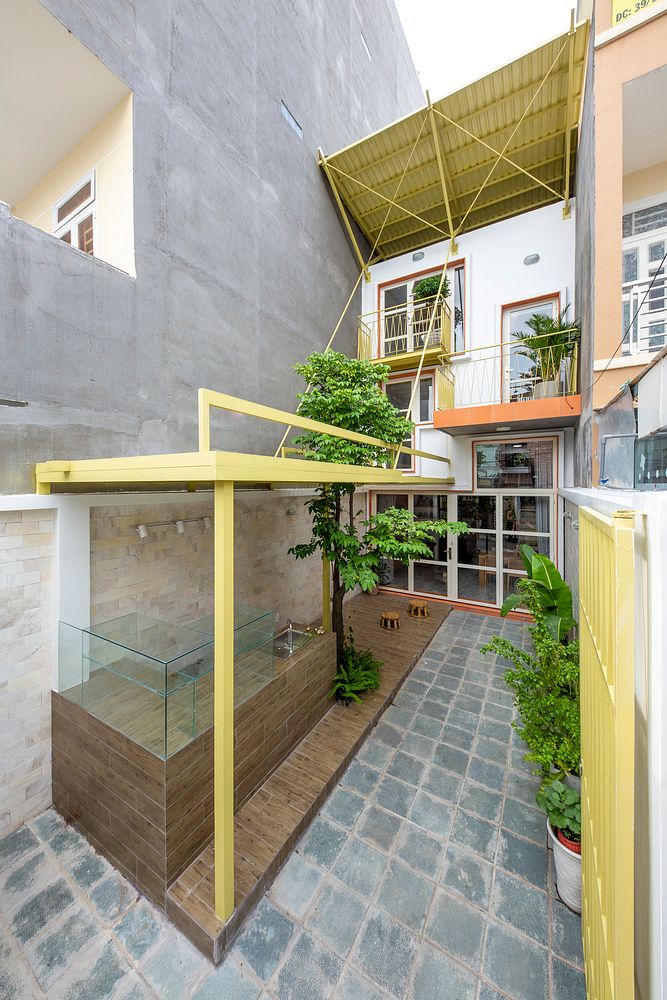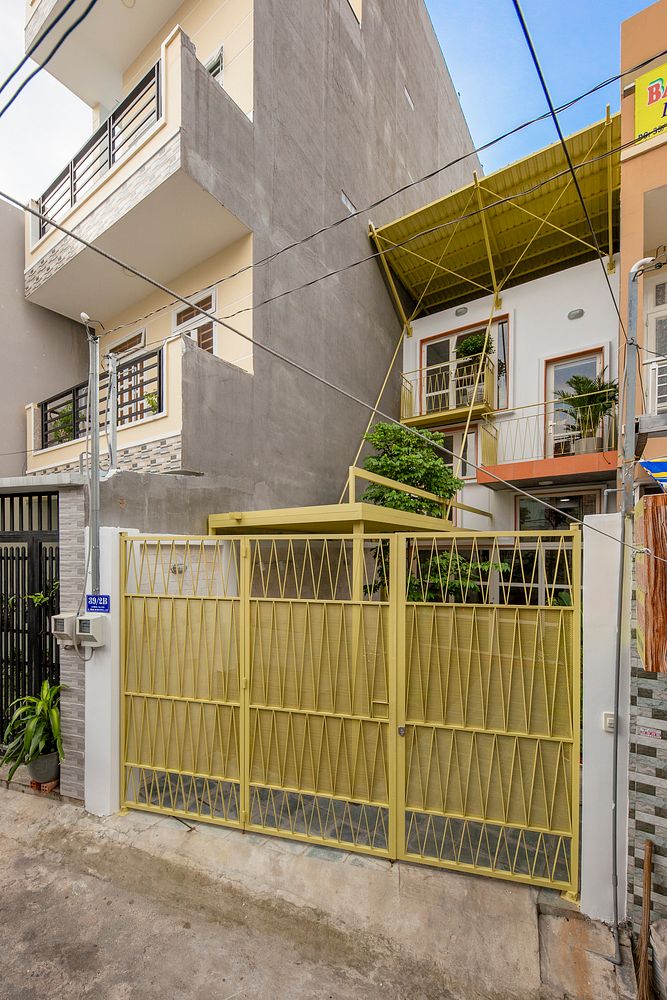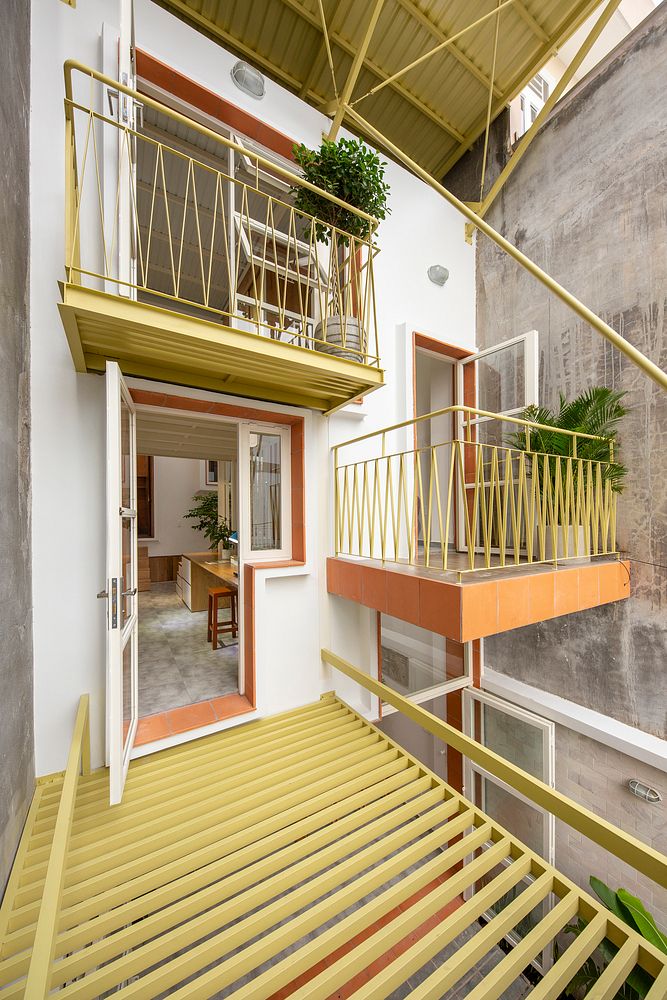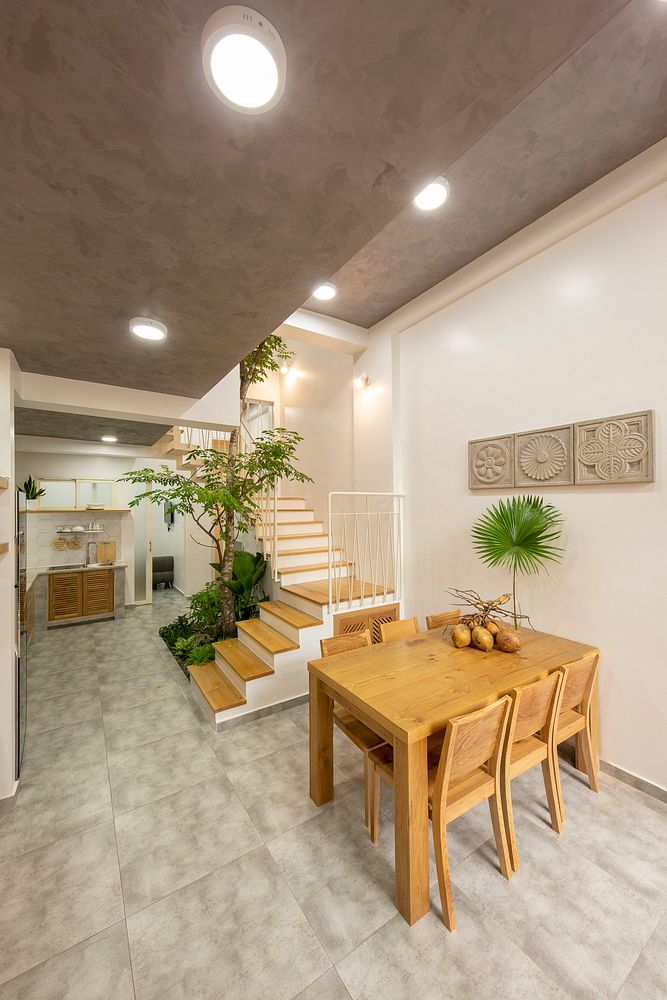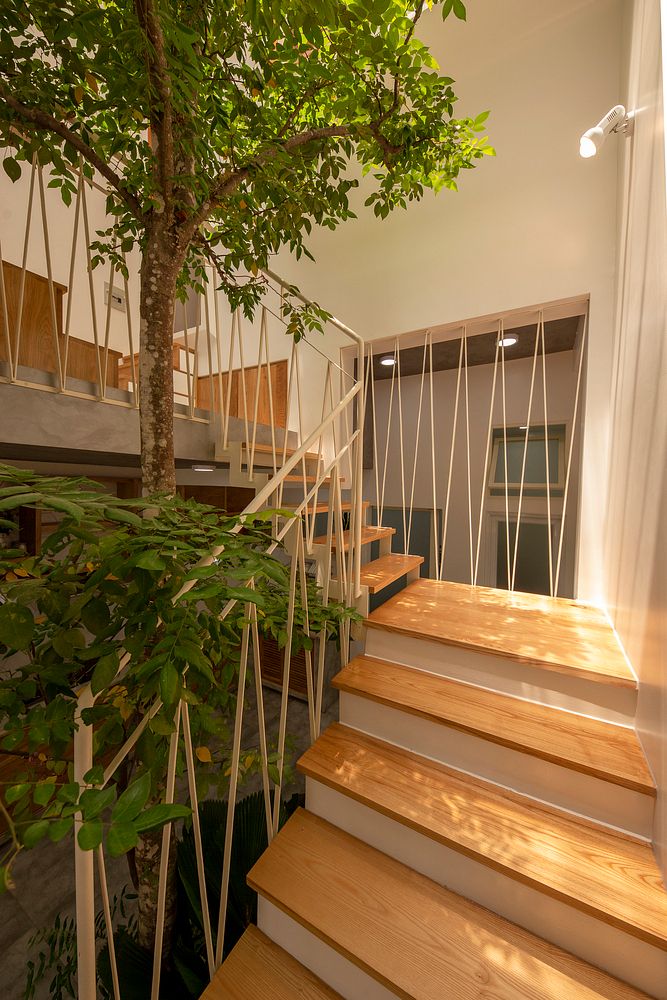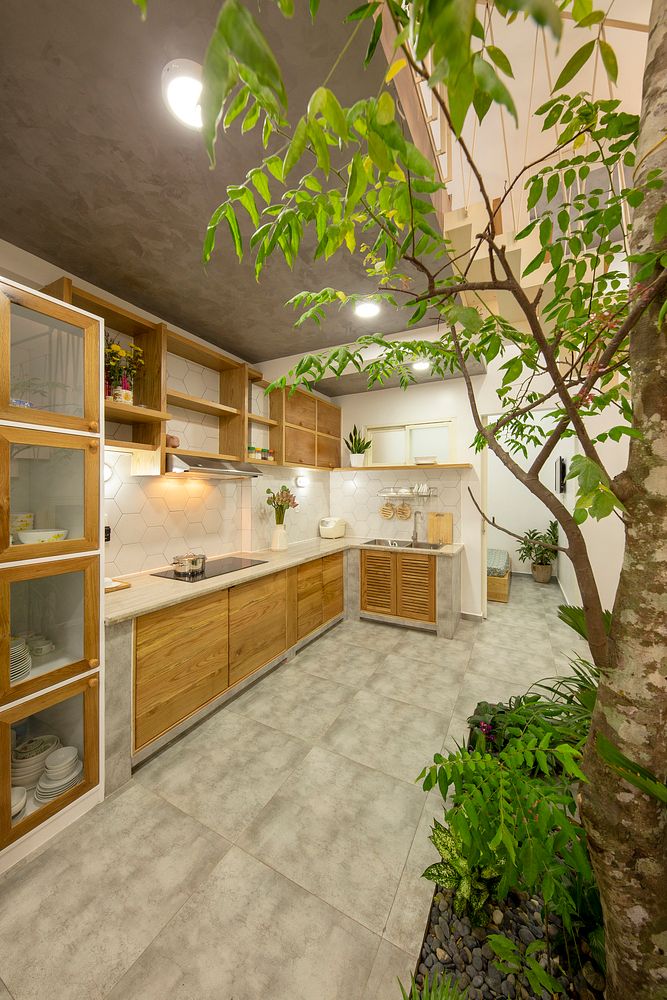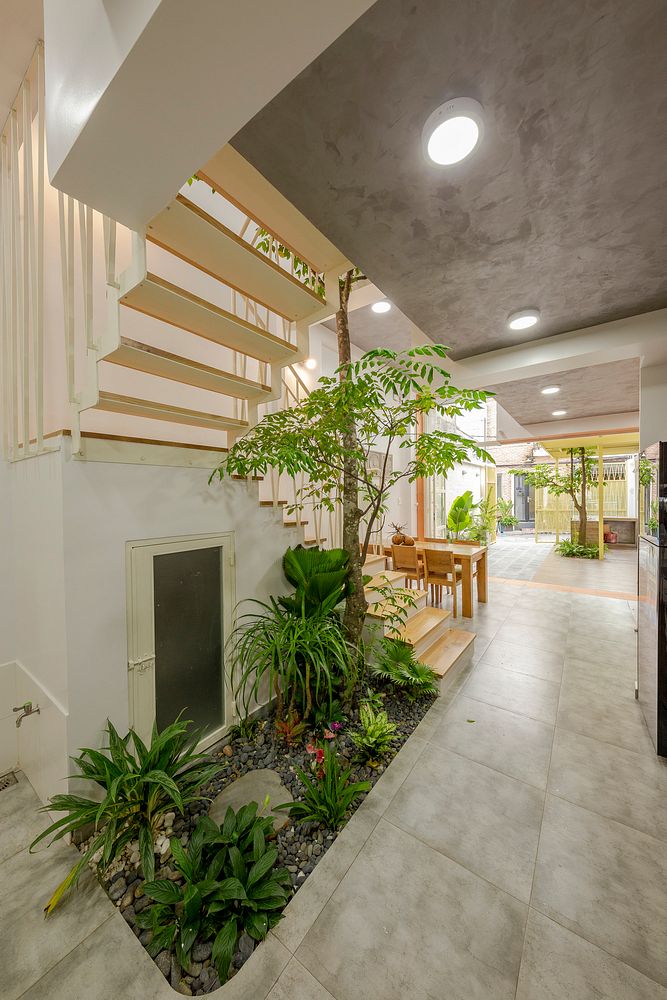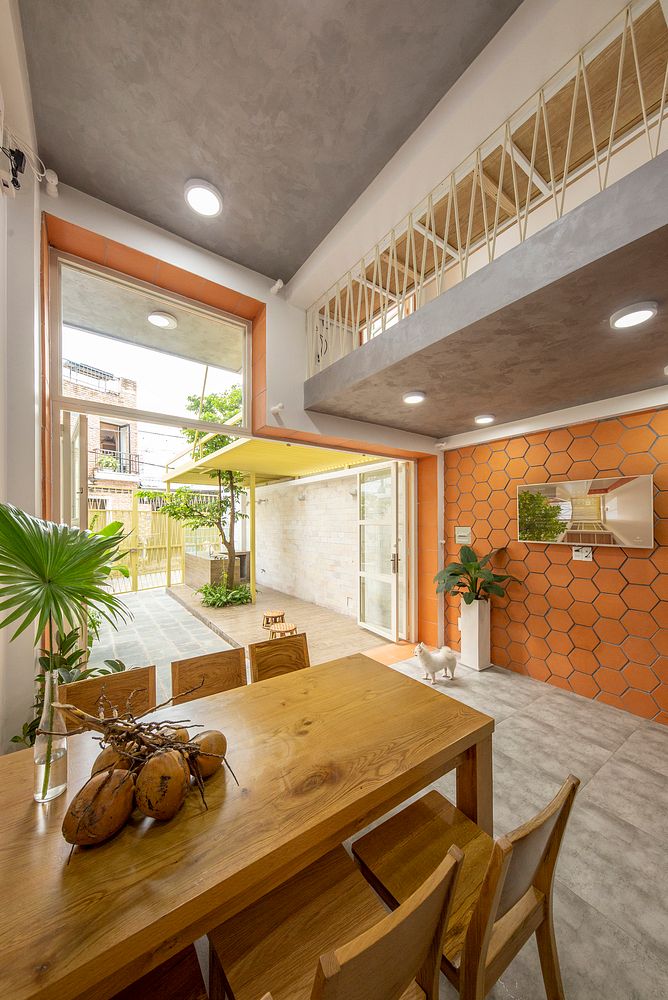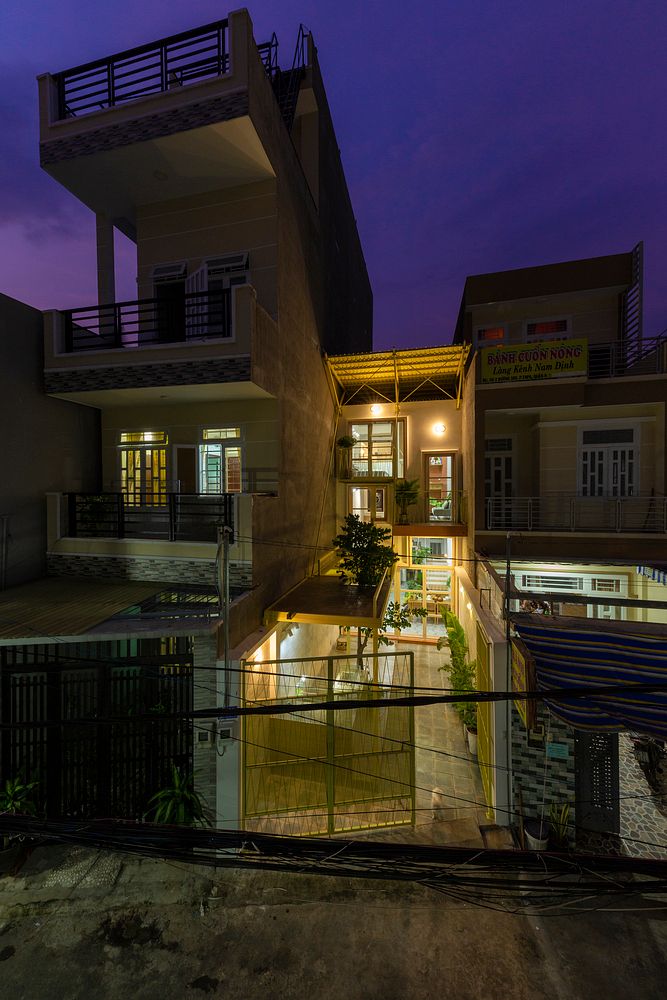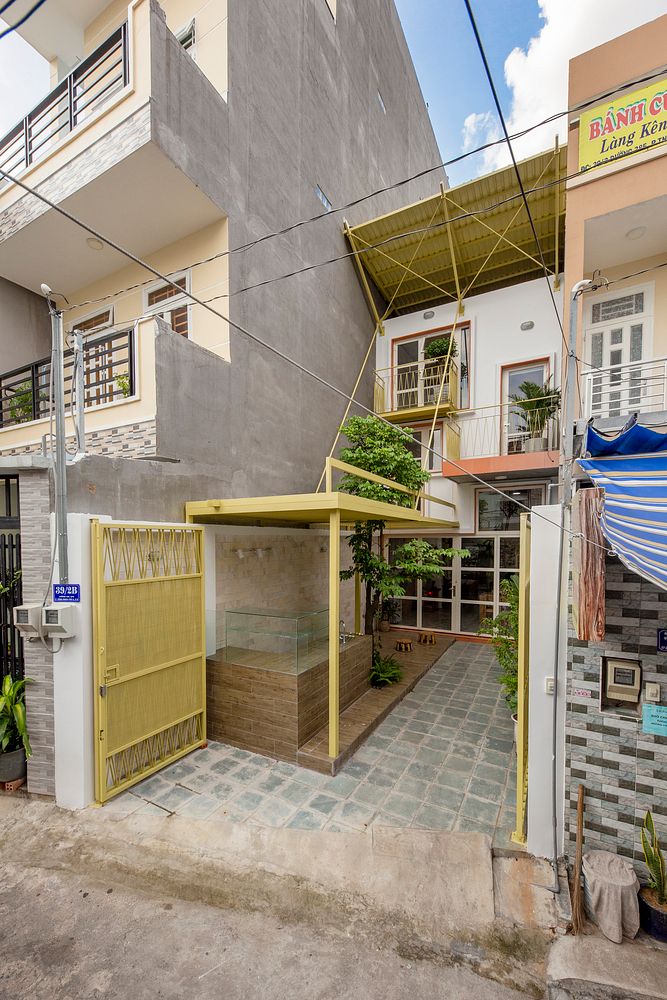 [Photos via Architecture Daily]