As one of the top 3 countries most vulnerable to natural disasters, living with floods is a difficult reality for many in Vietnam.
Aiming to create a structure that can survive floodwaters, 2 Vietnamese architects, Doan Thanh Ha and Tran Ngoc Phuong, who work for the firm H&P Architects, designed the "Blooming Bamboo Home."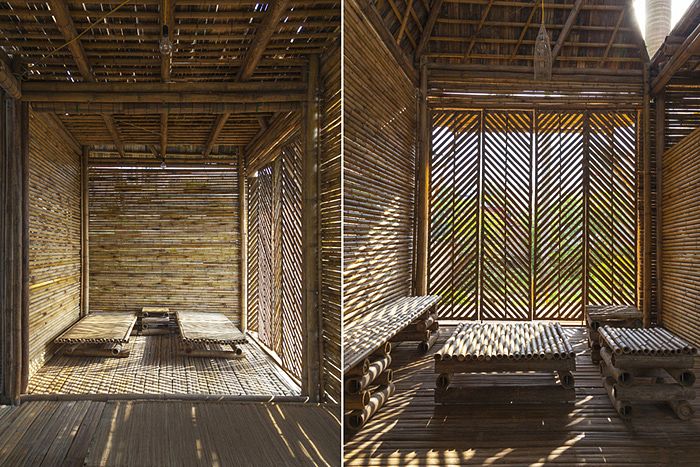 Their design won a Highly Commended Prize from the same AR House Awards 2014 where Vo Trong Nghia Architects won first prize for their "House For Trees."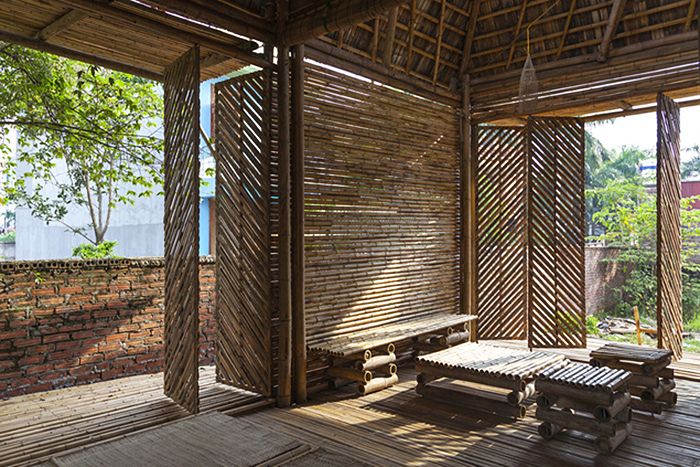 The bamboo home design is based on modulated bamboo sticks put together in simple, but secure methods to enable the house to survive flooding of up to 1.5 meters. Research is currently underway to design a structure that can stand strong against 3 meter high waters.
This bamboo house's use can vary based on need (housing, education, medical, etc.), sizes and even material (bamboo, palm trees, coconut leaves, etc.) depending on the climate and condition of the region. Each house can be built within 25 days and cost $2,500.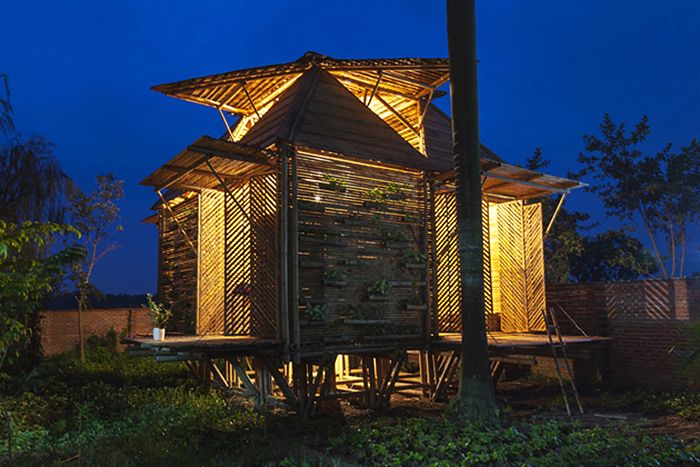 Bamboo has long been a topic of folk stories in Vietnam. A bamboo cane was the weapon of choice for Vietnamese legendary hero, Saint Giong. It is also central to the plot of Vietnamese legend: The Hundred-knot Bamboo Tree, the tale of an impoverished laborer who, with some divine intervention, overcomes impossible obstacles to marry the love of his life.
Awesome to see a home design that's built in harmony with its natural environment unlike these tacky castles.
[Ashui]