Many libraries around the world are becoming dusty, outdated institutions, with some struggling to retain members. Others are considering digitization to attract new members. This new, open-air library in Hanoi, however, manages to attract young readers by combining greenery and fish ponds with climbing frames stacked with literature.
Designed by Farming Architects, VAC Library — an abbreviation of the Vietnamese words for Garden, Pond and Cage — features a lattice of wooden frames, in which cubicles create space for book collections.
Alongside reading materials, the 600-square-foot library also includes an aquaponics system, which the architects hope will inspire visiting kids to learn about urban sustainability and food production.
Koi fish live in the pond, and their waste is used to fertilize the center's plants. This, in turn, helps the plants thrive, and those inside the pond also purify the water. Solar energy is used to power the system's pumps and electric lighting, while chickens provide eggs and their waste provides extra nutrients for the soil.
Check out this ingenious library through the photos below.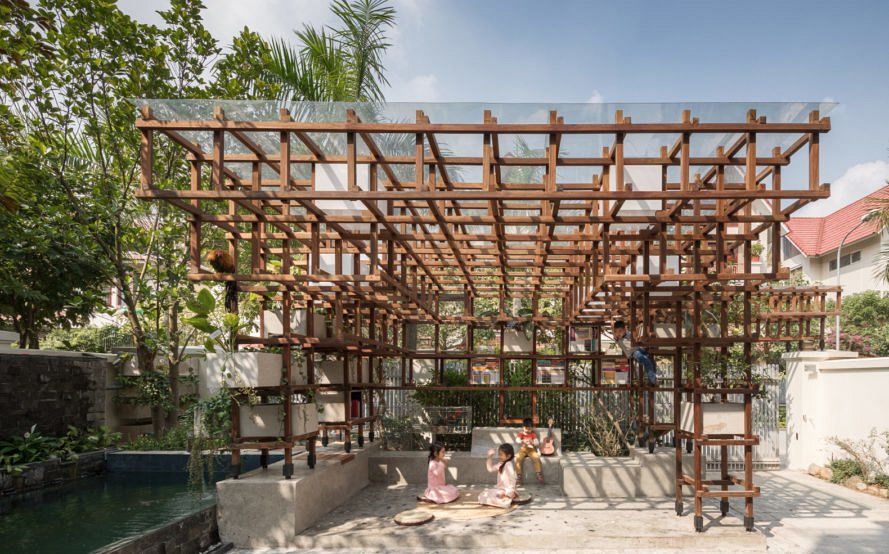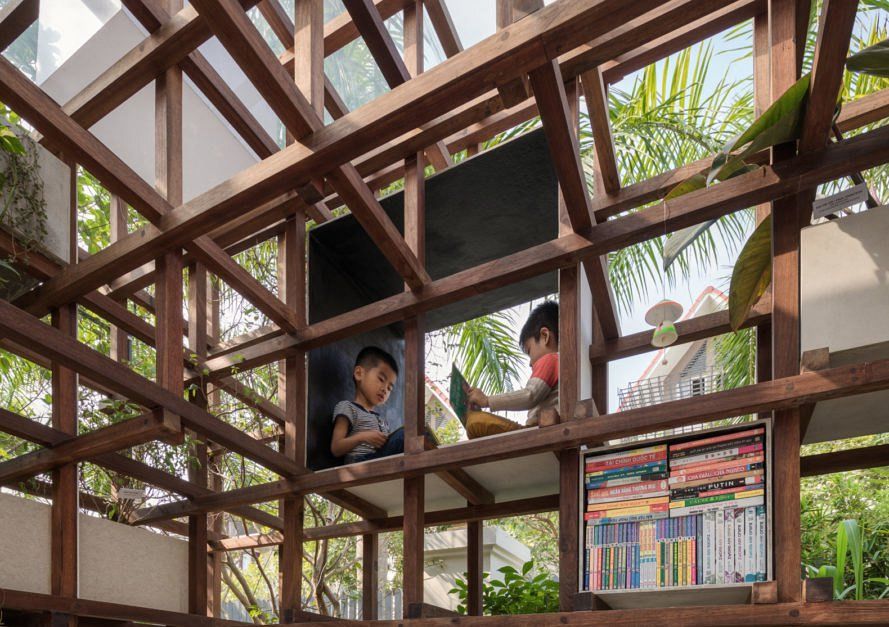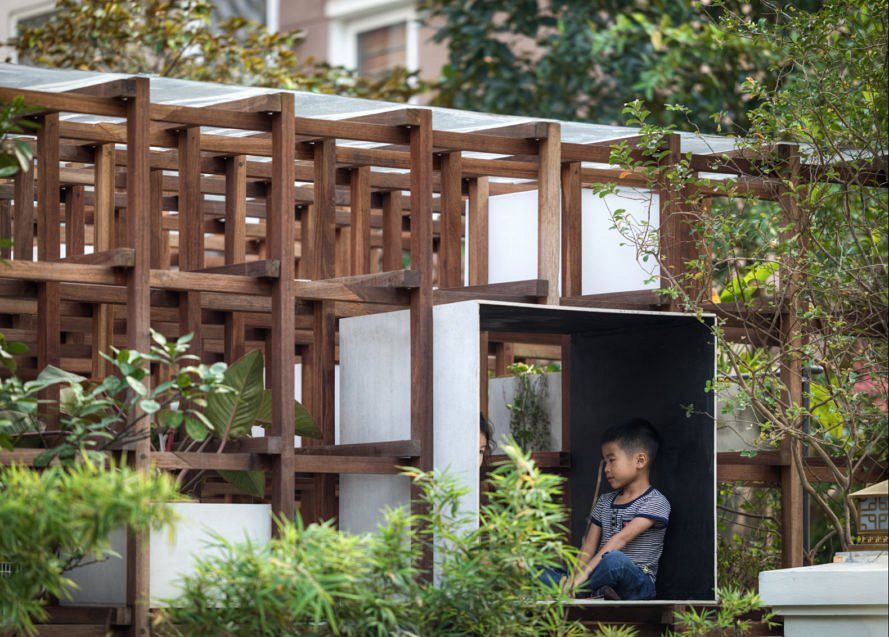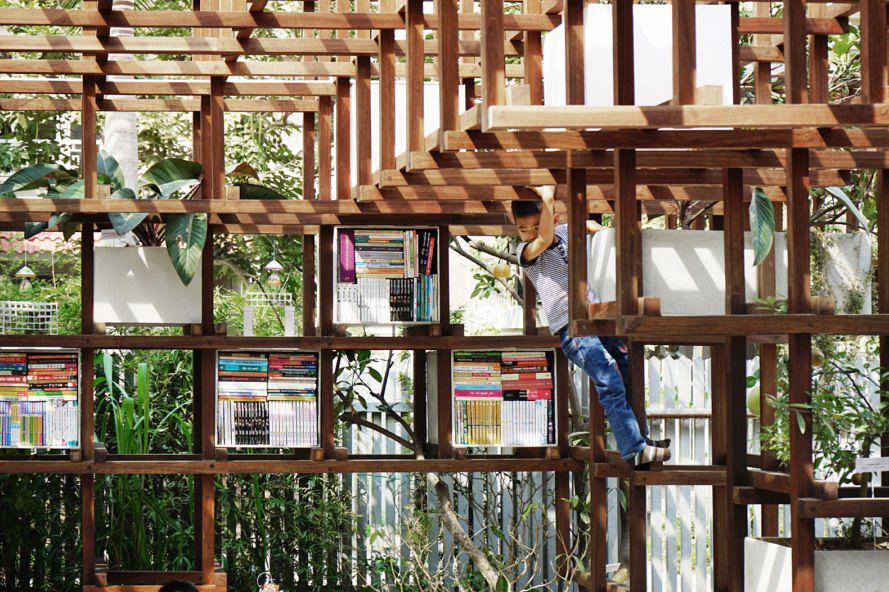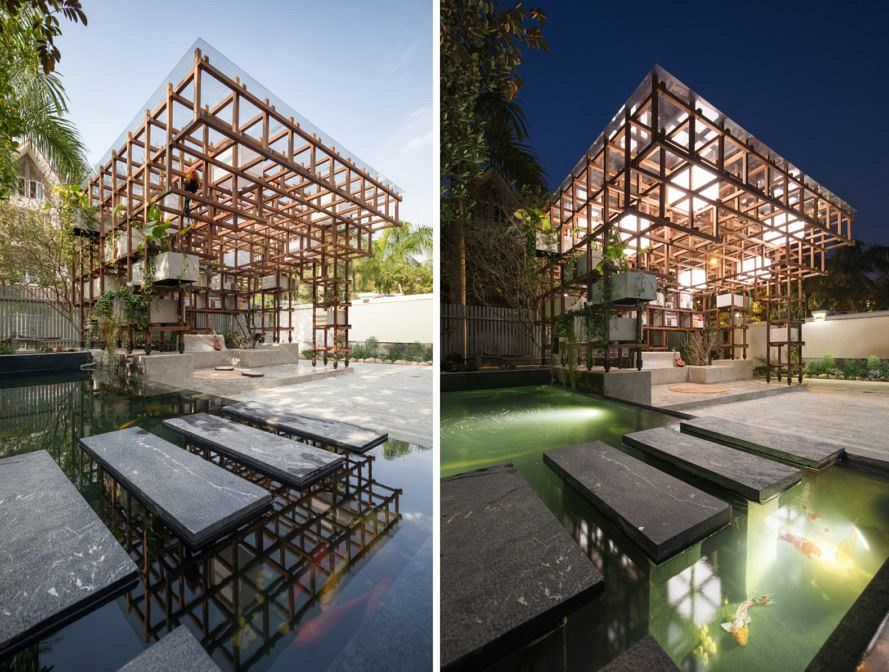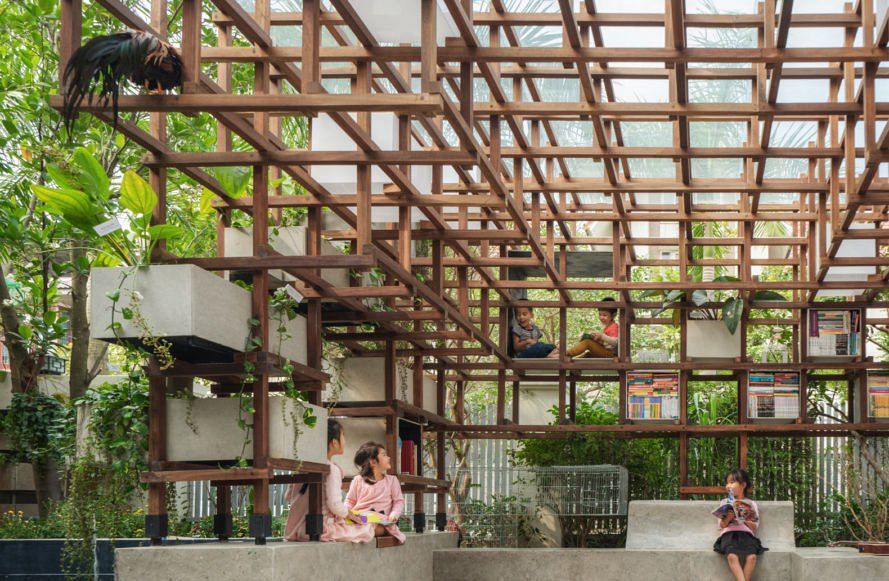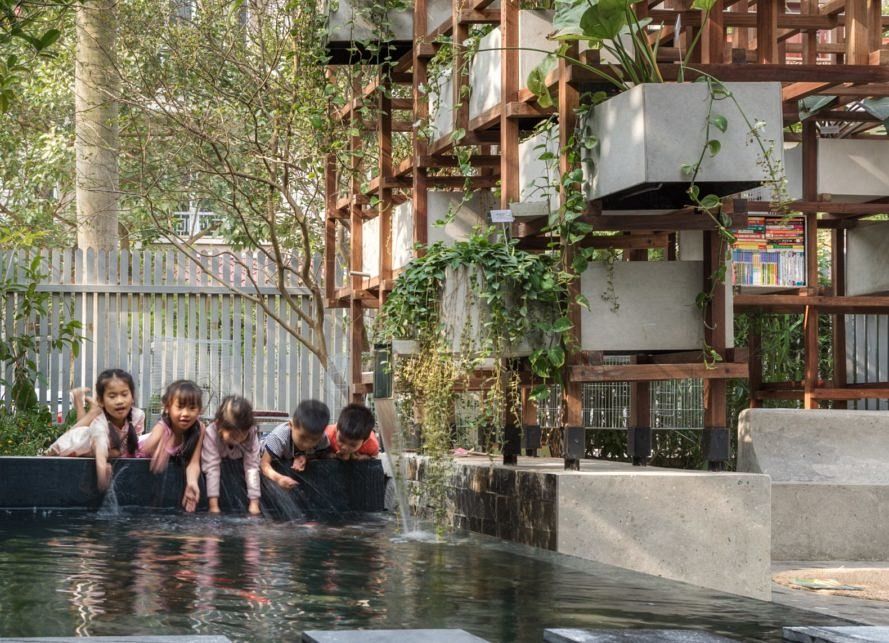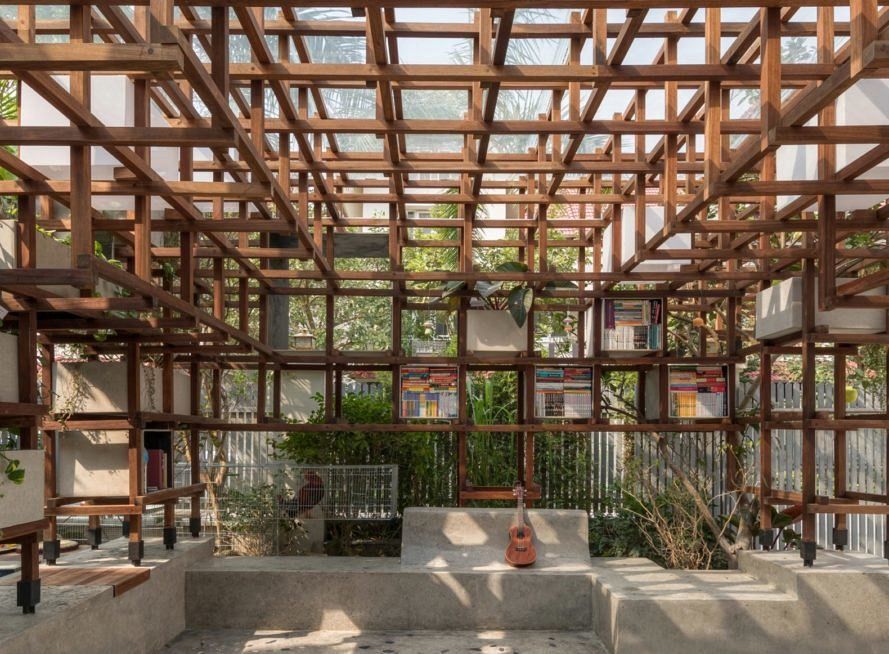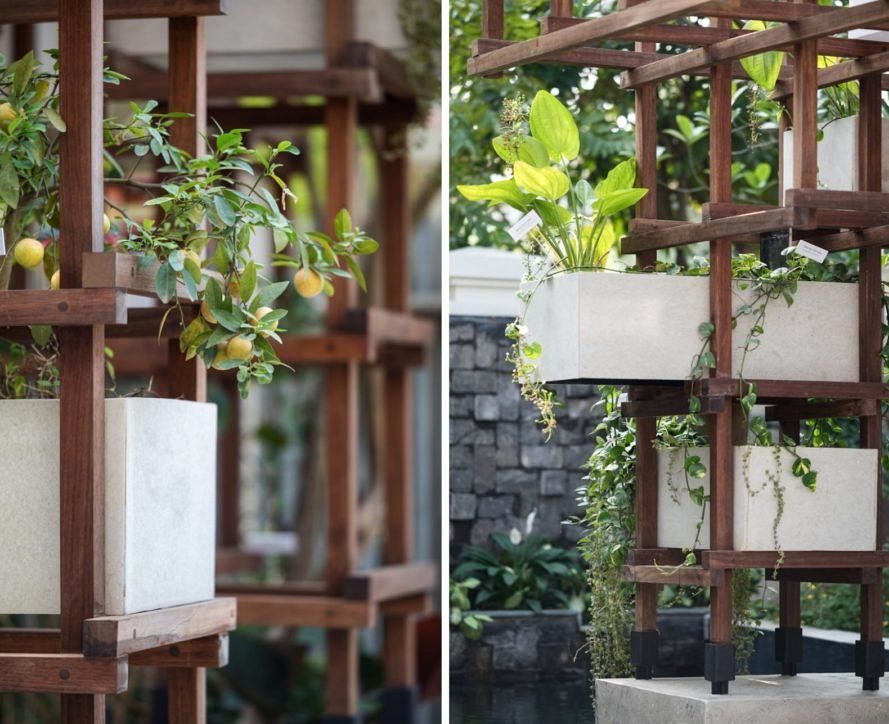 [Photo by Thai Thach and Viet Dung An via Farming Architects]
---

Related Articles:
---