The telecommunication giant's new offices place sustainability at the forefront of its design.
Before opening in 2020, the headquarters had already won the Asia-Pacific International Property Awards 2019. The Viettel building is Vietnam's first structure to have been built by Gensler, the international design firm founded in 1965 with clients around the world, and one of a handful to have received a green LEED certification.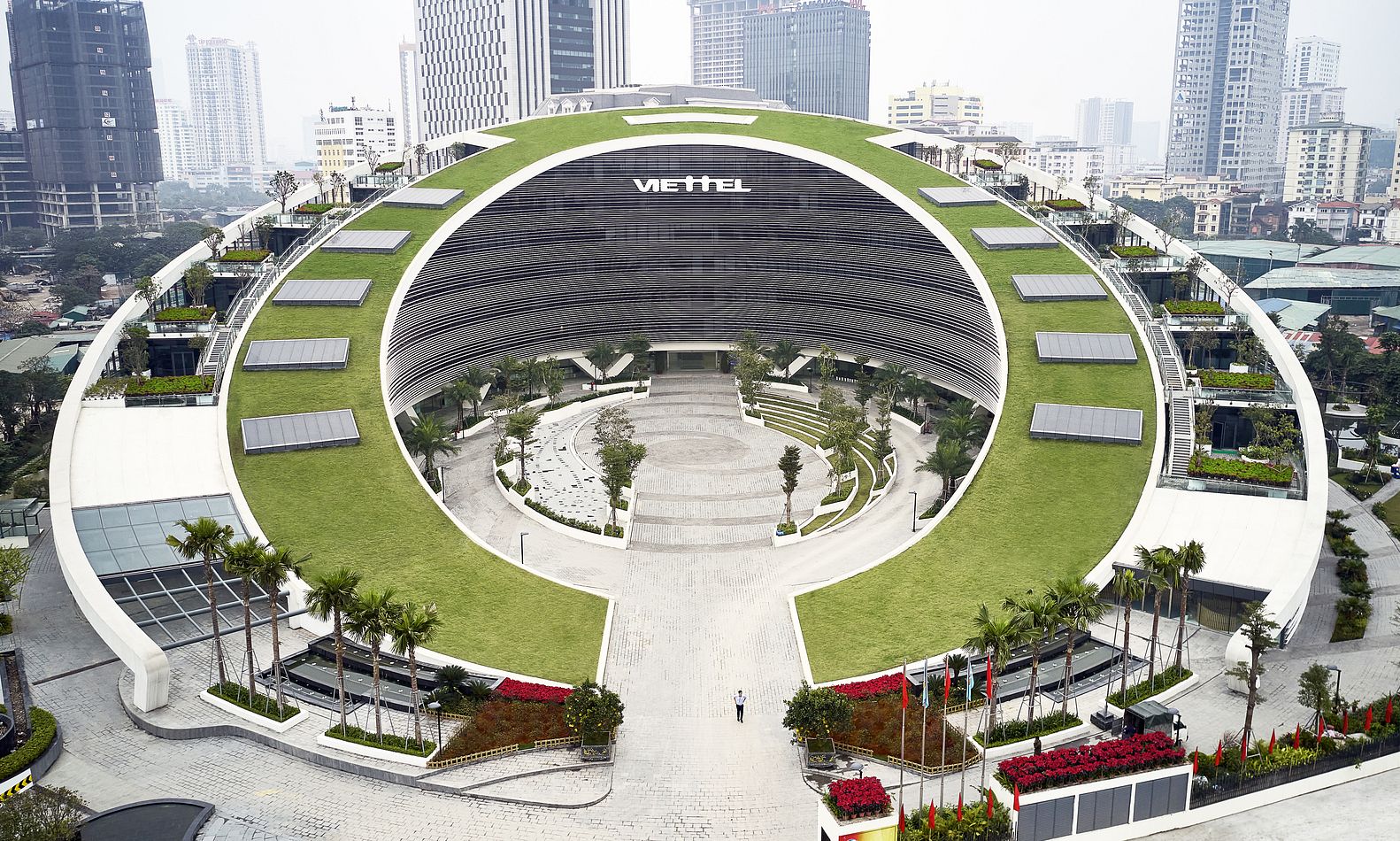 The eight-story oval building, which calls to mind Tira's deadly circular blade from the Soul Caliber video game series, contains an 800-seat amphitheater. Specially designed horizontal louvers shield sunlight from entering its window-laden exterior to reduce solar glare and heat and thus cut down on electricity use. A large green roof similarly reduces thermal absorption while serving as break-out space for Viettel employees. It also features a rainwater collection system to reduce water consumption while cooling air conditioners.
To qualify for the LEED certification, the structure had to meet a variety of stringent criteria. It was made using 70% recycled construction materials that don't release toxic chemicals into the environment. To improve air quality, 30% of the building space is dedicated to plants and water features.
Aim your oculars at the behemoth below: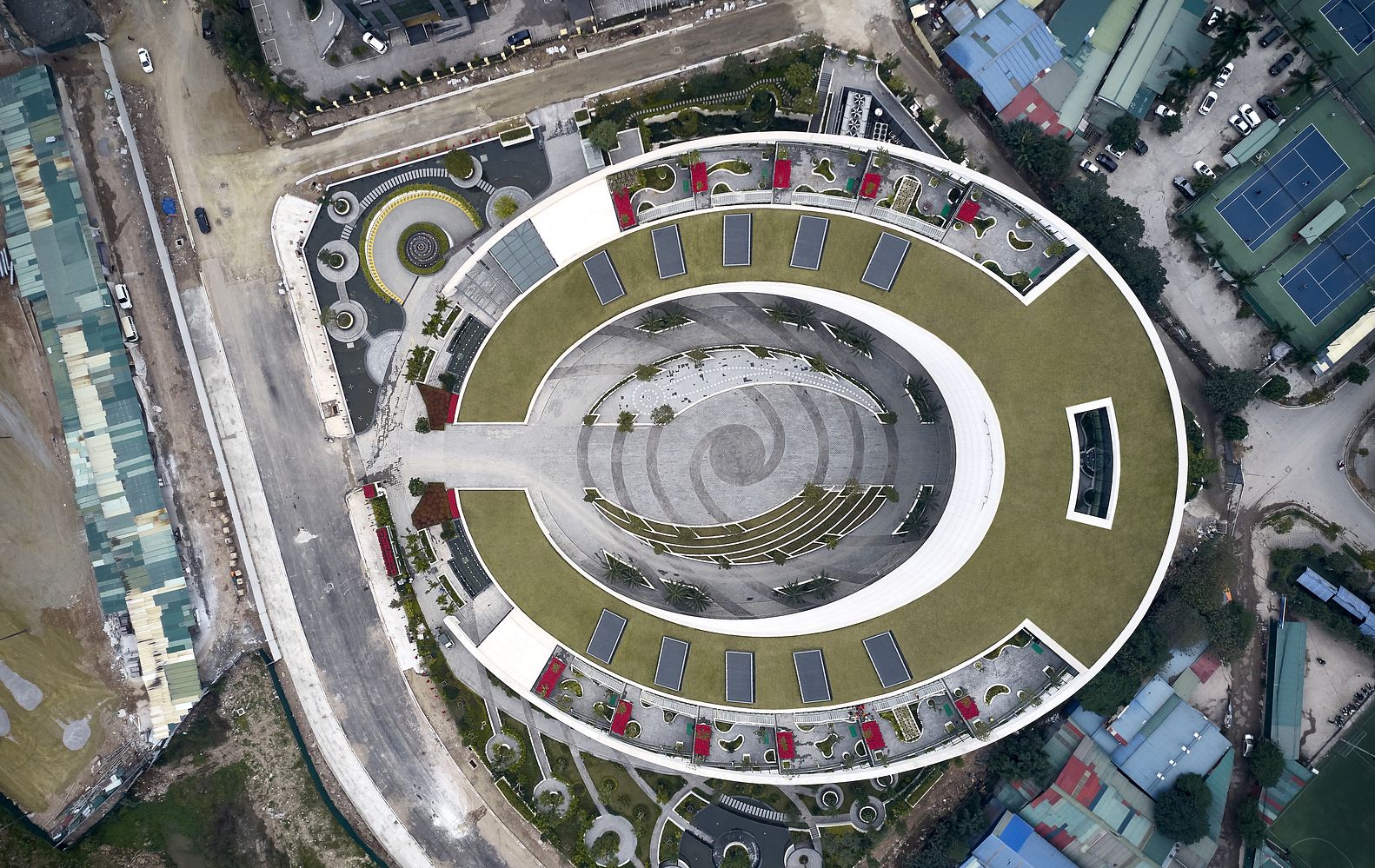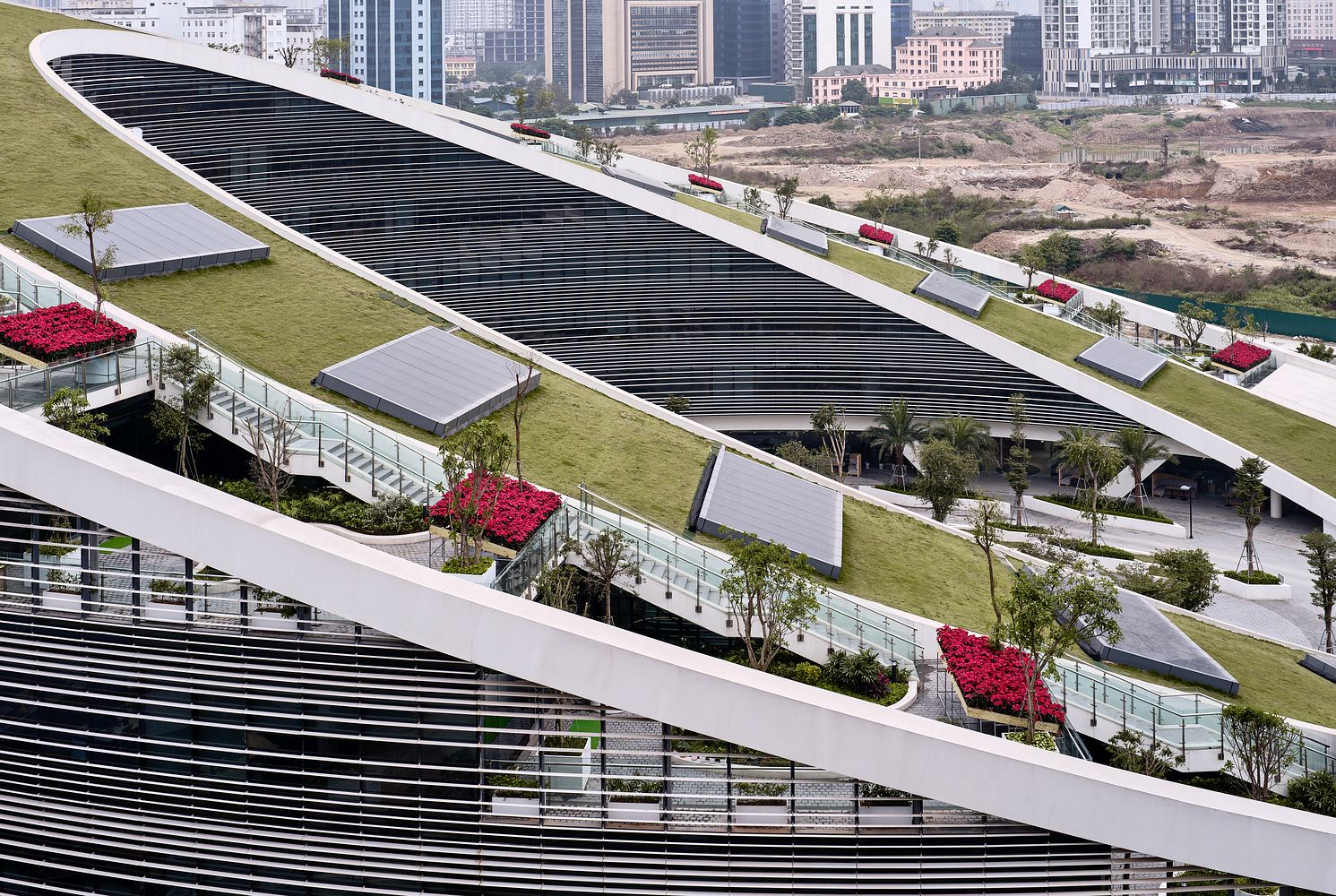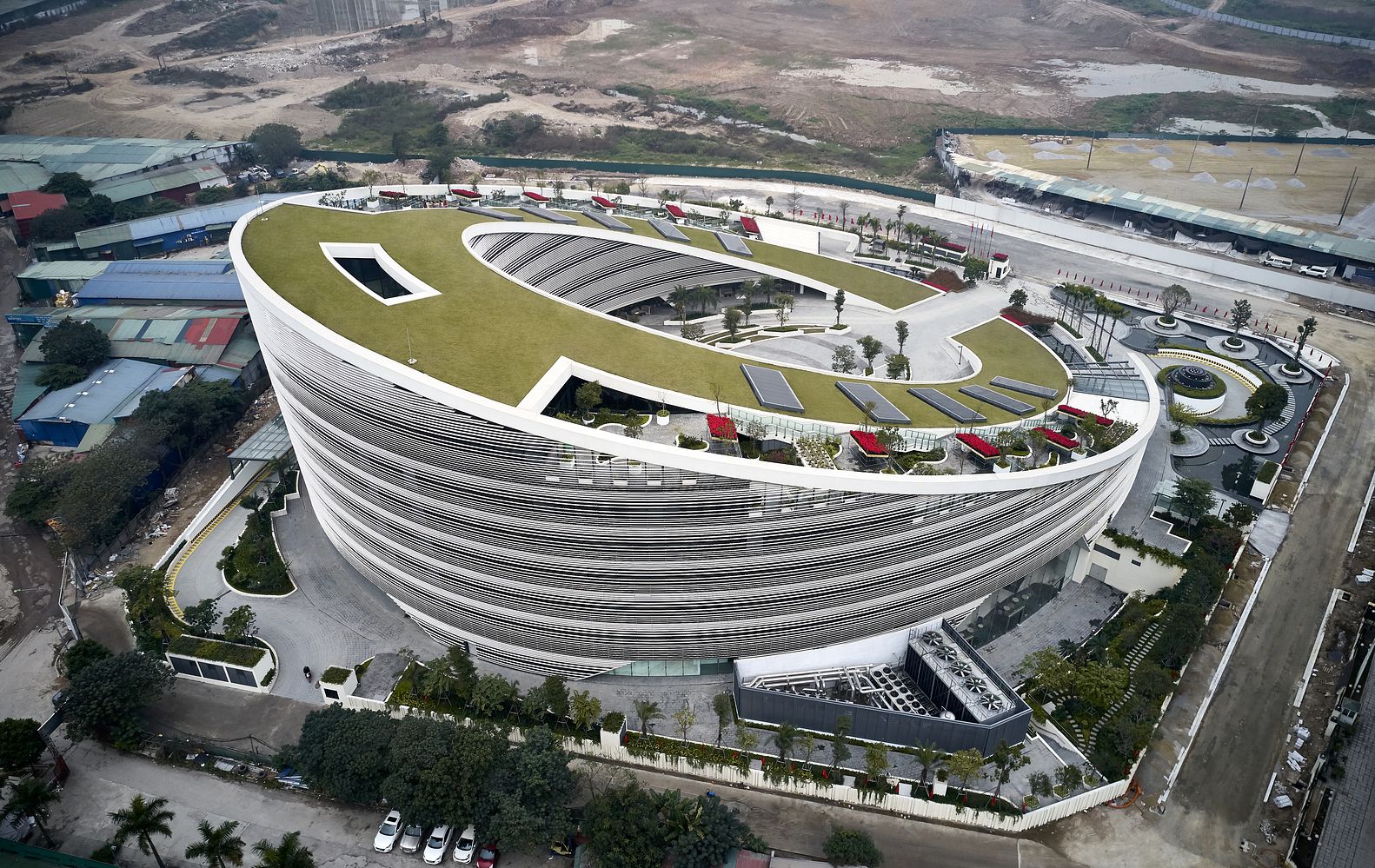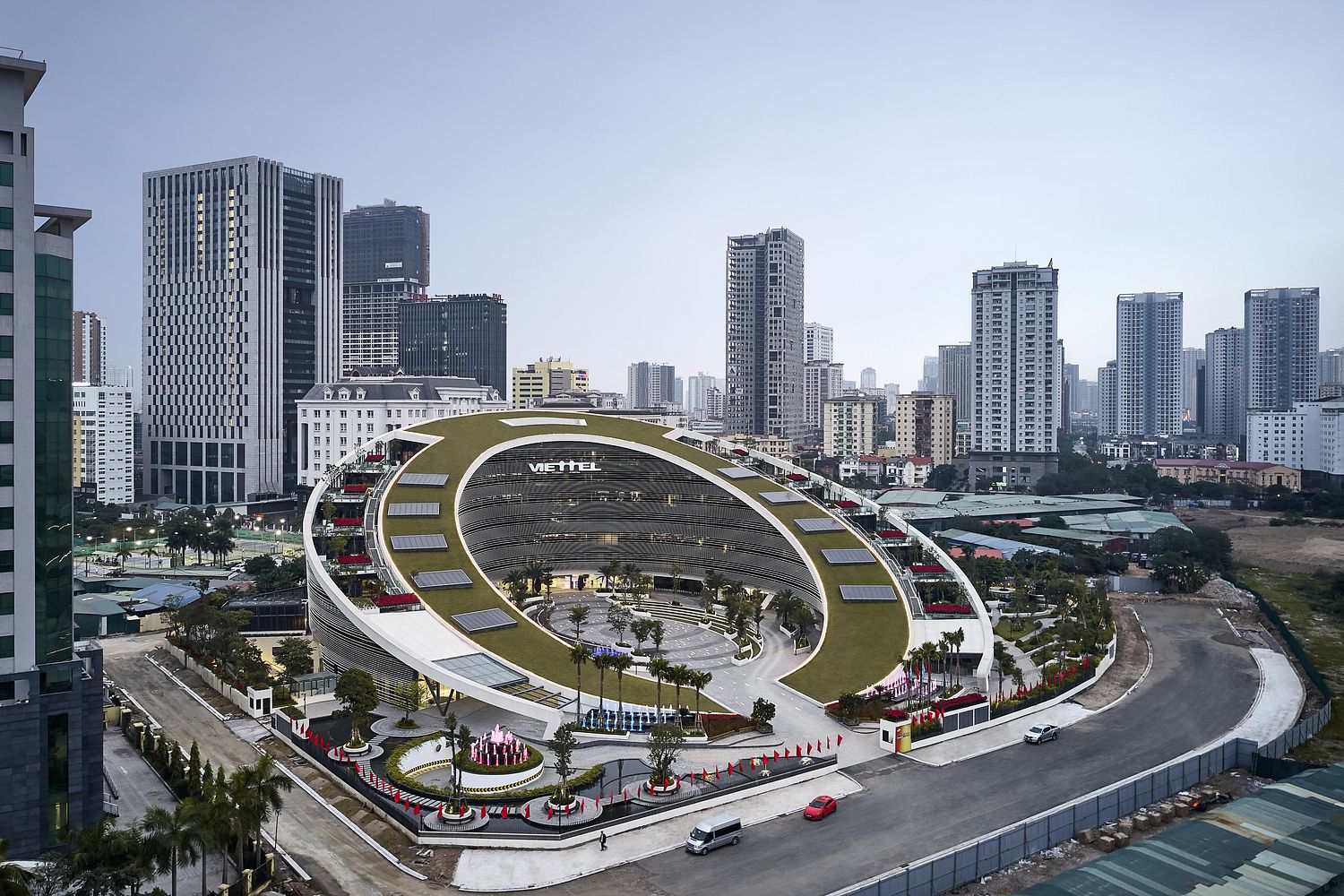 [Photos via ArchDaily]