The unique house in suburban Hanoi showcases a new way that buildings could lionize the raw beauty of bricks.
ArchDaily shares that Bat Trang House, located in the eponymous village outside central Hanoi, is designed to represent the area's century-old ceramic pottery tradition.
The exterior facade is an evocation of this trade, while the interior features all the comforts of contemporary life. The architects were tasked with designing a home for seven people, as well as a space for extended family to get together and a shop for selling ceramic goods.
Local materials were used throughout the construction, while the owner's expertise in ceramics also allowed for that material to be used in the structure. In fact, the entire facade consists of ceramic bricks, each individually made in a different size to create an alternating rhythm to the building.
The gaps in the bricks allow for ventilation, while larger openings are filled in with greenery to filter strong sunlight, meaning there is no need for air conditioning to keep the interior comfortably cool.
Take a tour of the brick house you never knew you wanted below: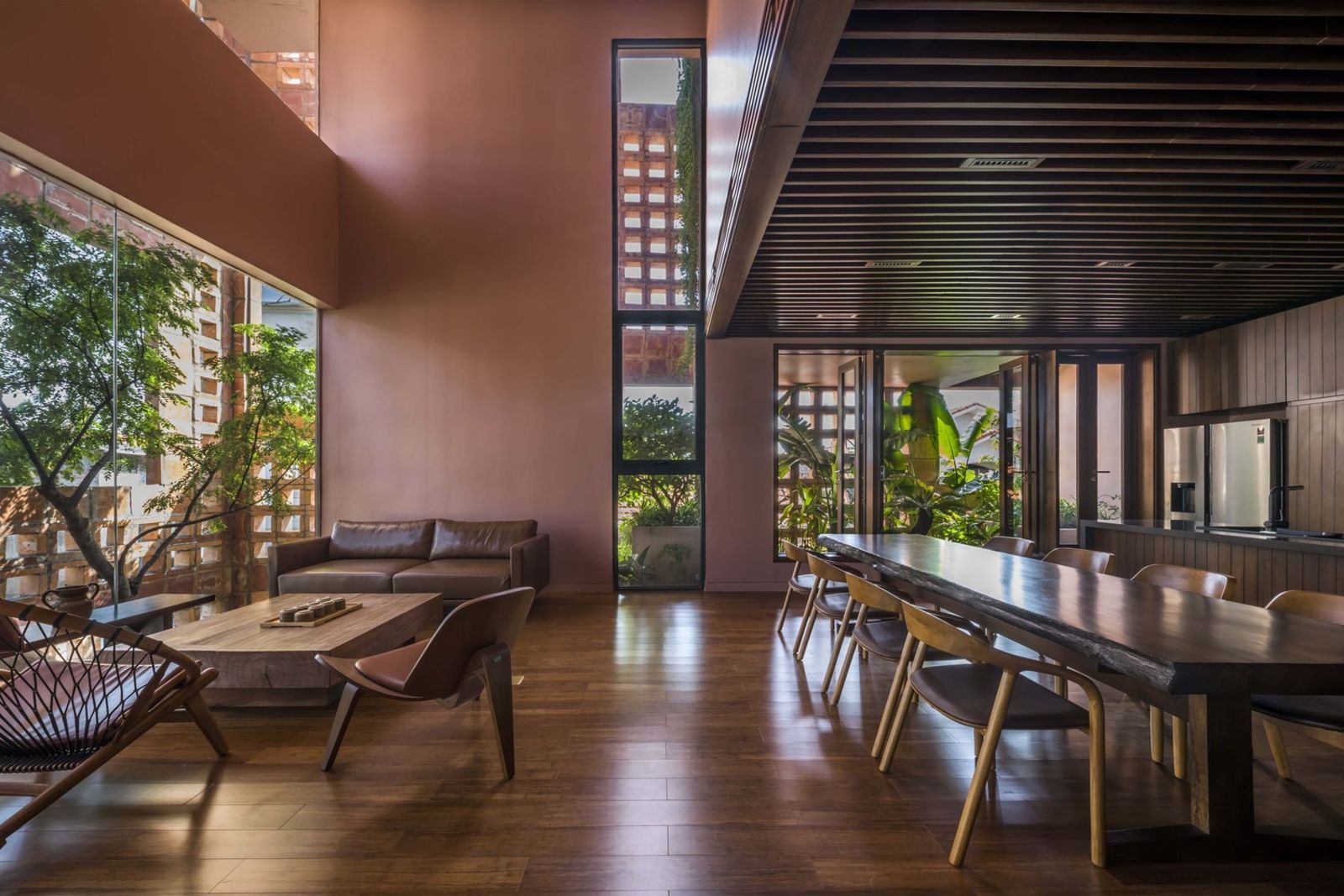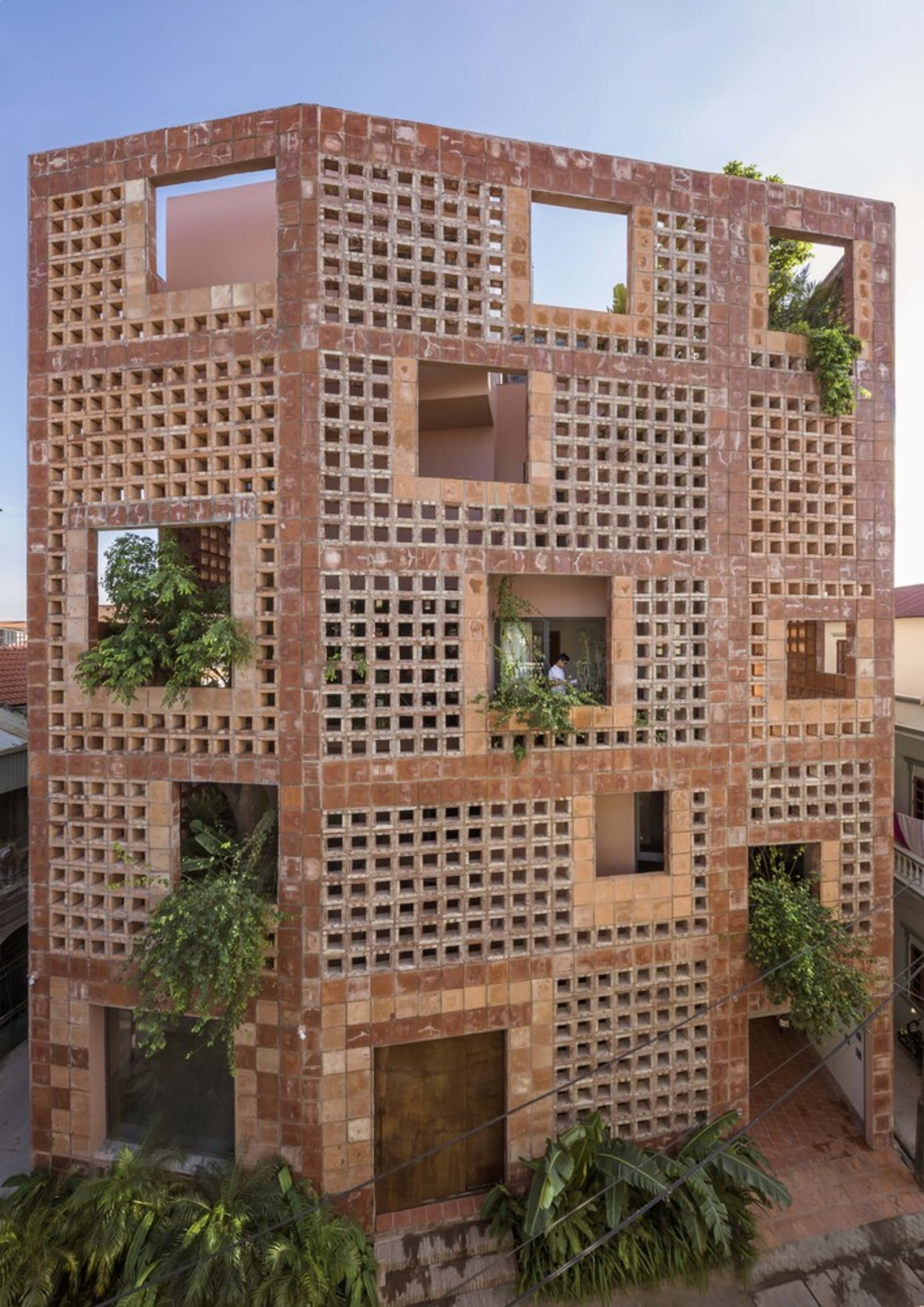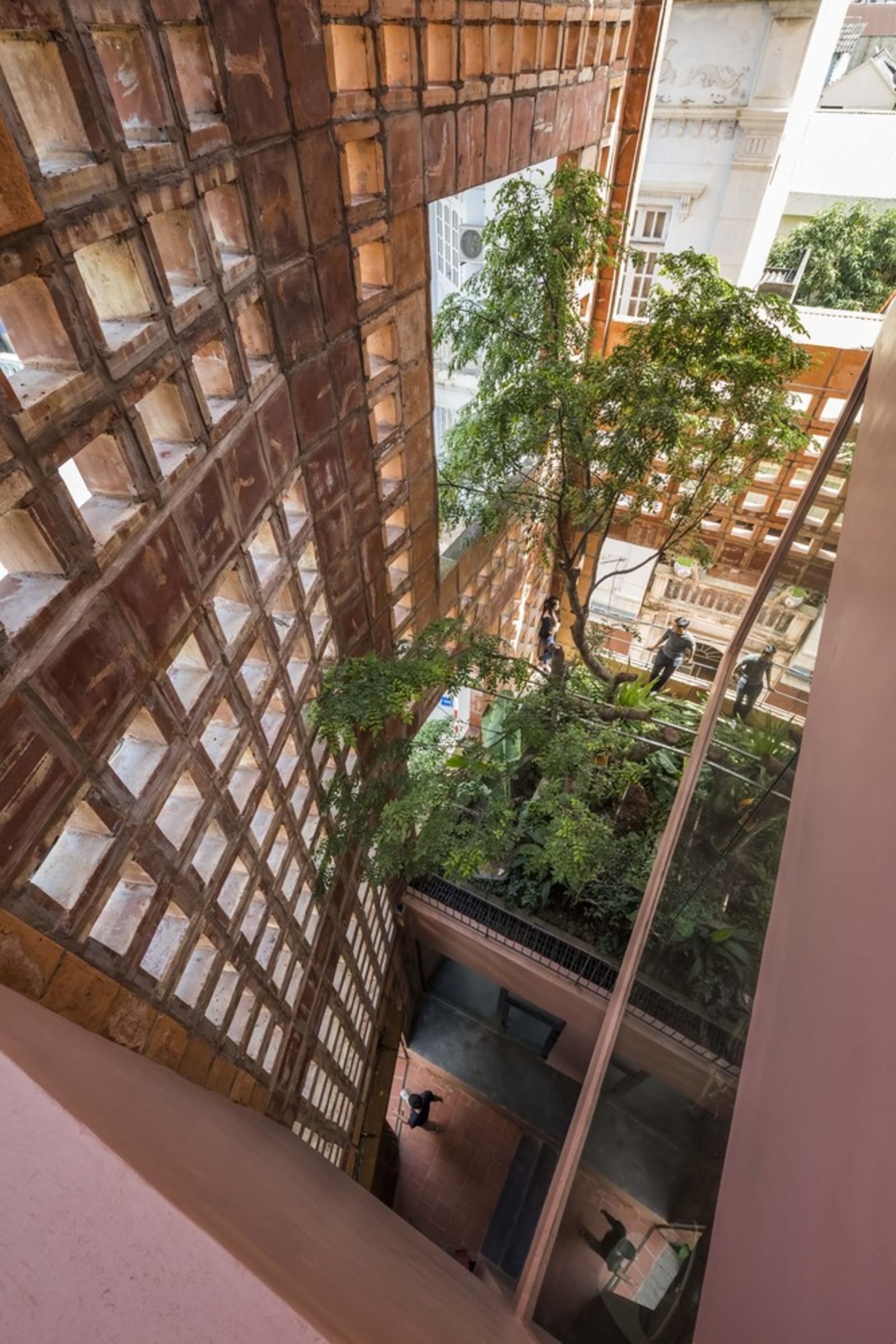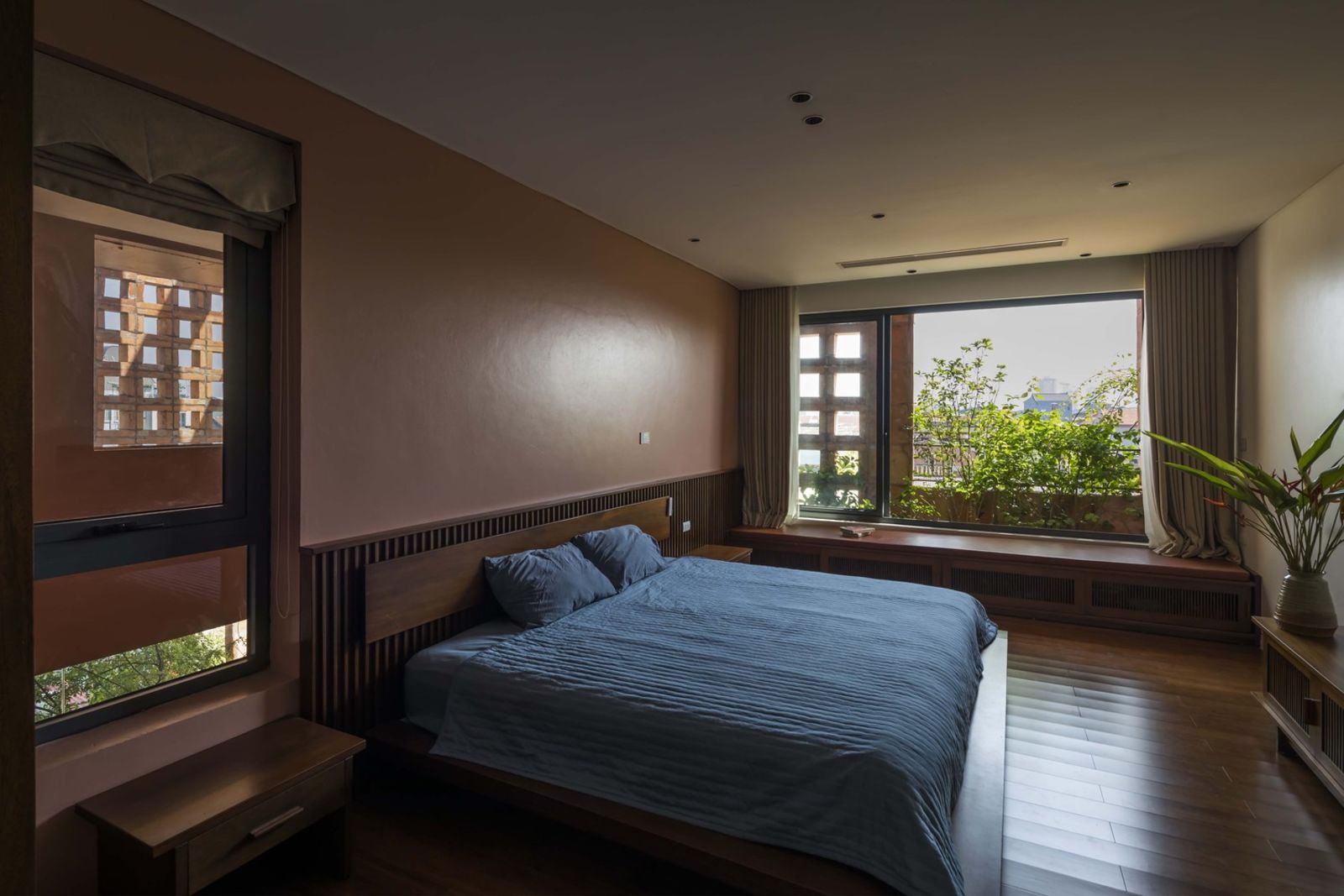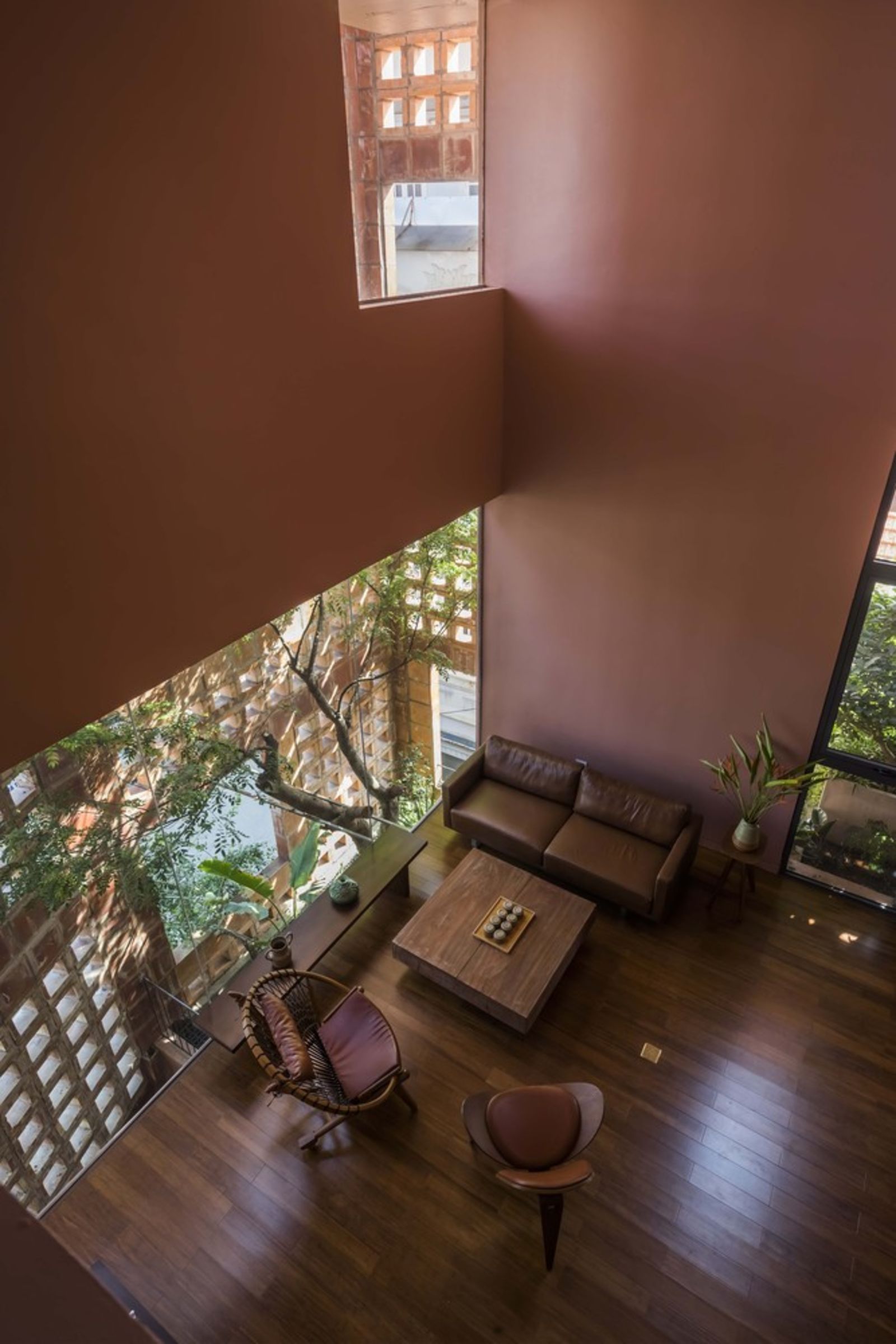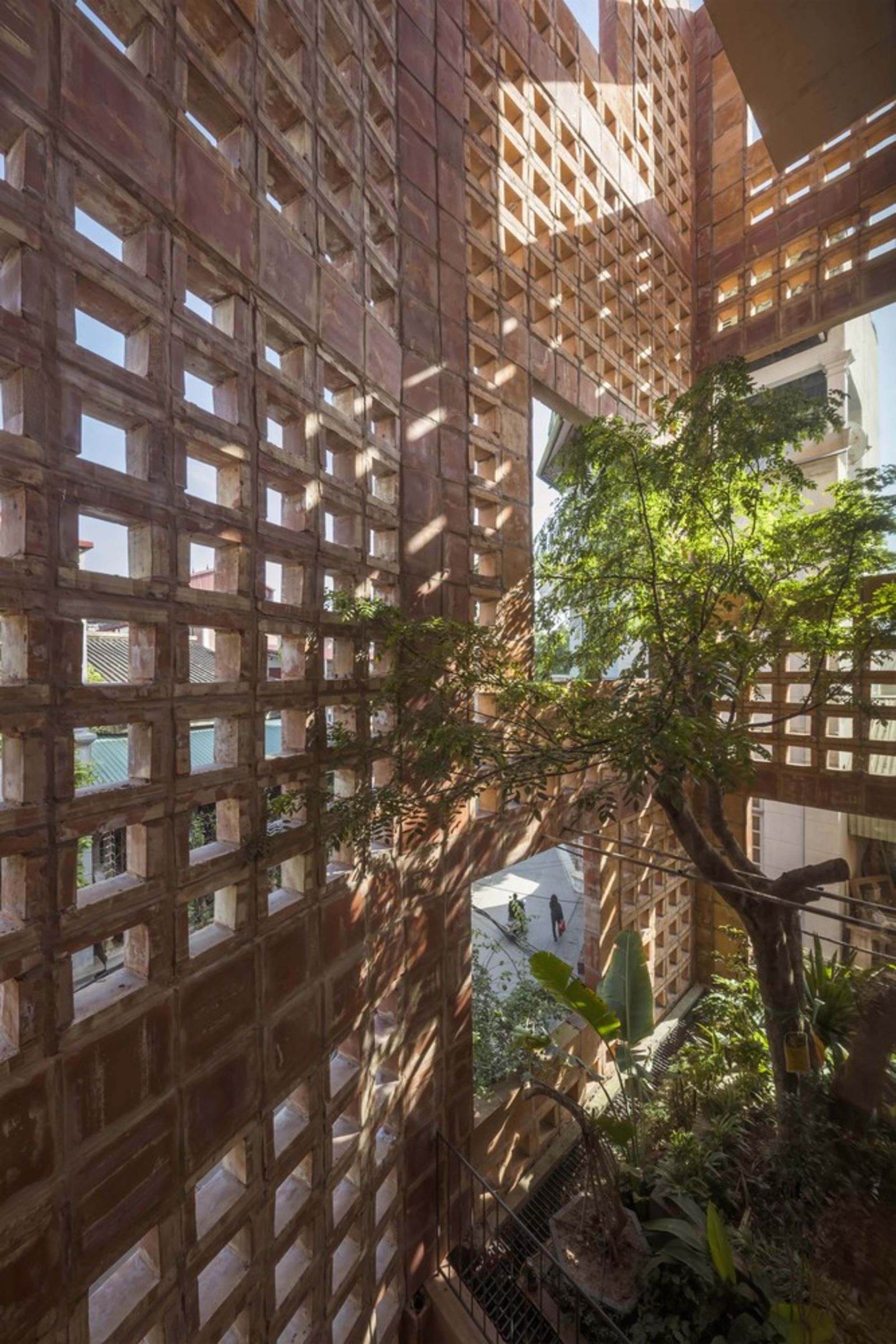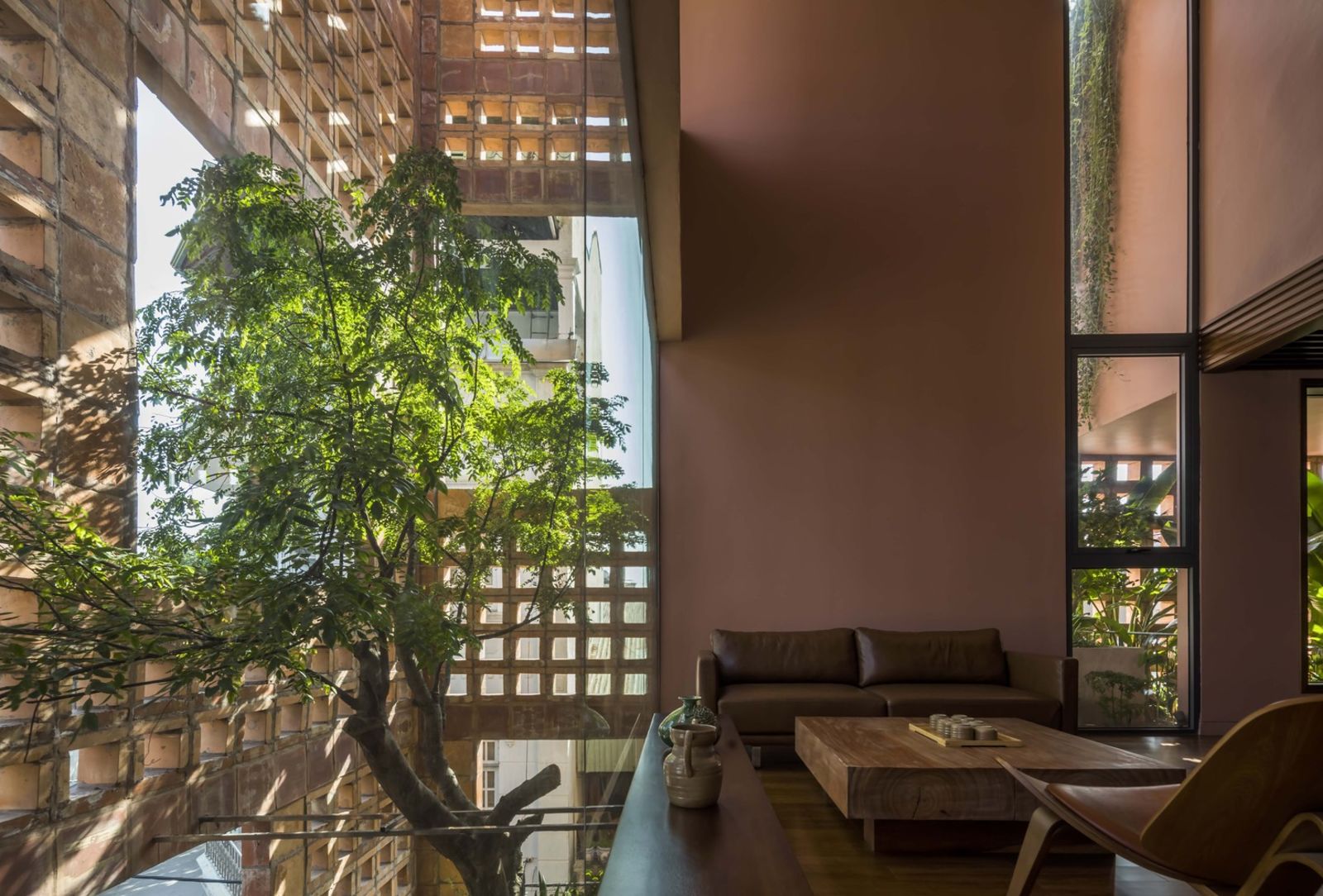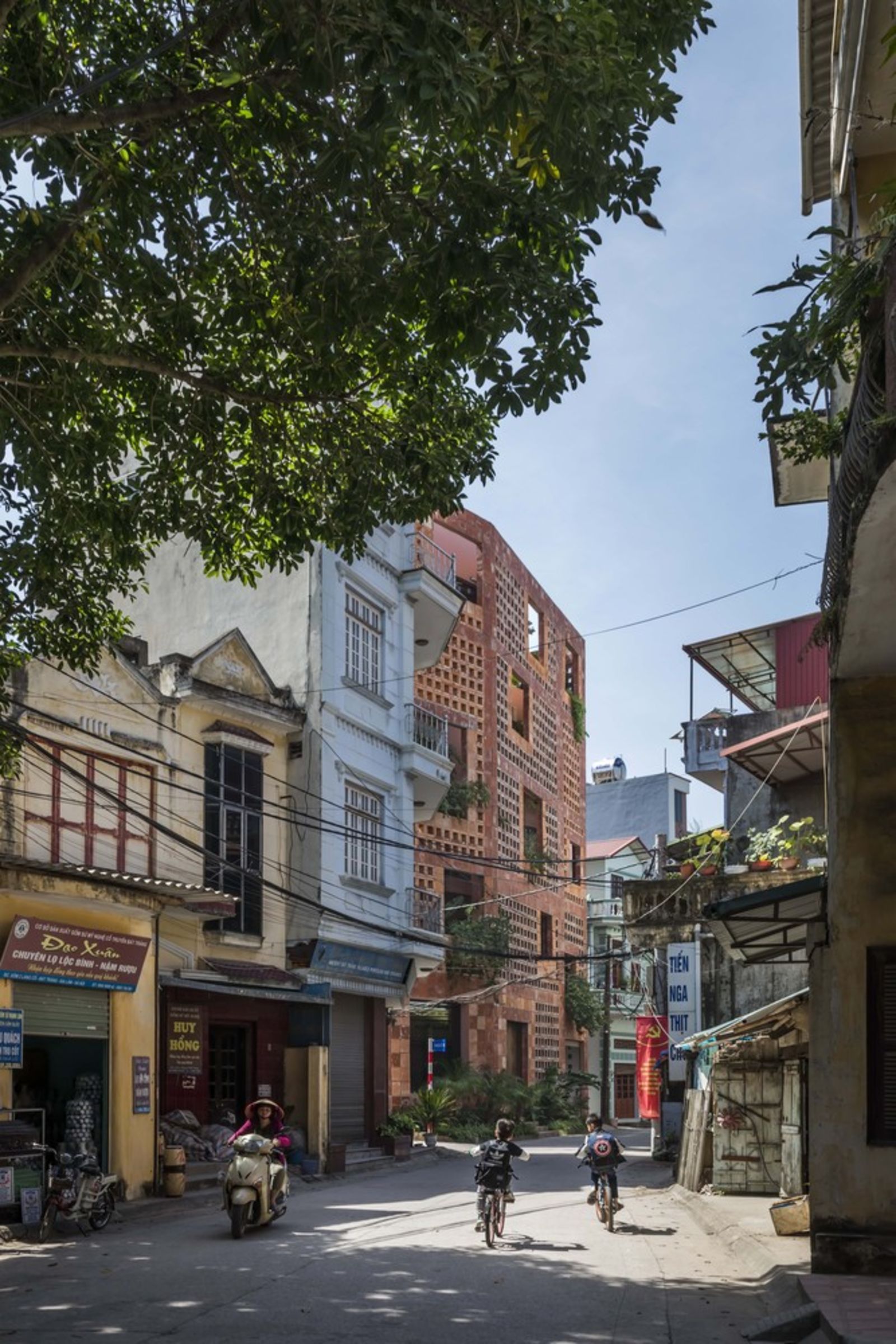 [Photos by Hiroyuki Oki via ArchDaily]