If Saigon was a battlefront and its street signs served as territorial markers, then it's clear that the revolutionaries and martyrs have won. Everywhere you look, the names of fallen heroes lead the way, guiding you through the combat zone known as Saigon Traffic.
But, swords aren't the only things that can cut lines on a map: smack in the middle of the city, traversing between Districts 1 and 3, there's a stronghold of streets that have been carved out by the tips of pens, not fighters but writers, each of whom filled the literary canon with their own arsenal of words.
This week, we'll travel down this path of poets by sampling a small slice of their work. From literary hegemons like Nguyen Du to lesser known poets like Ho Xuan Huong, let's stroll down this bastion of streets that have been seized by the power of the pen, proving that sometimes, words can leave deeper impressions than swords.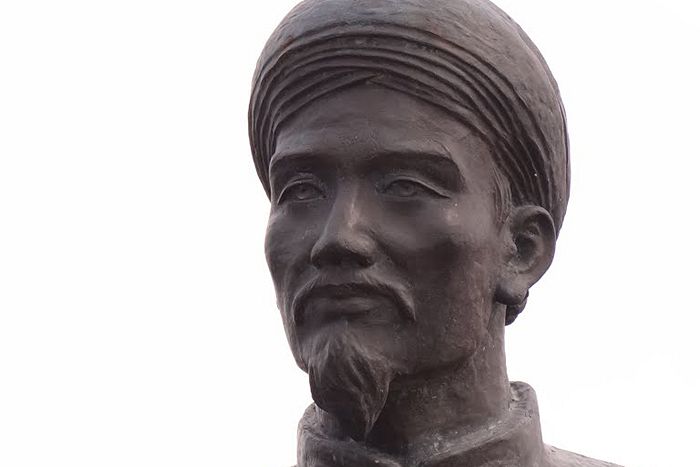 In a span of one hundred years in this life on earth,
talent and destiny are bound to feud.
You must navigate through this ebb and flow
and see things that will make you sick at heart.
Is it so strange that losses balance gains?
Blue skies blush in constant jealousy.
By lamplight turn these scented leaves and read
a tale of love that has been told since ancient times.
--Opening passage from Tale of Kieu, Nguyen Du (1765-1820)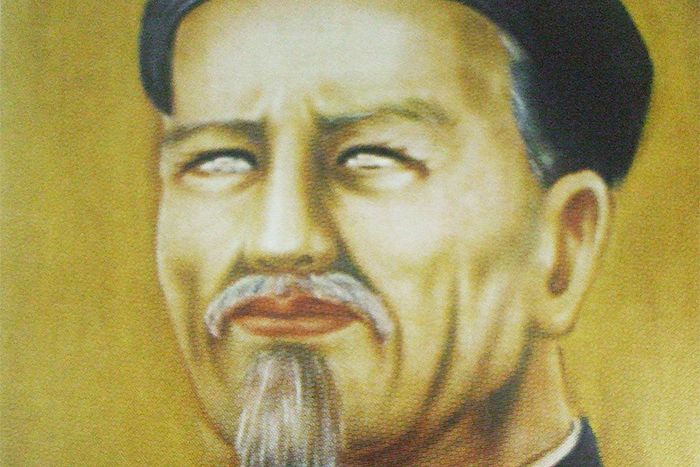 The market dispersed when the western guns were heard.
A wrong move caused a sudden loss in this game!
Terrified, children broke out of their homes running,
And birds, their nests destroyed, flew aimlessly.
The wealth of Ben Nghe burst like foam bubbles,
And houses in Dong Nai went up in smoke.
Where were all the rebel-quenching heroes?
Why did they let the poor citizens suffer this horrible ordeal?
-- "Running Away From The Marauders", Nguyen Dinh Chieu (1822-1888)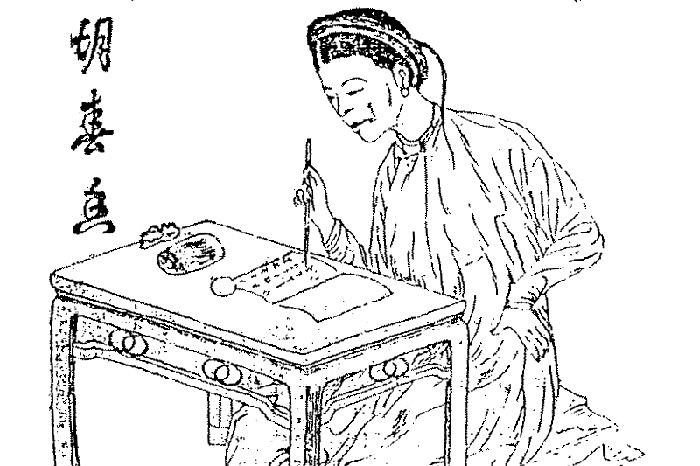 I am like a jackfruit on the tree.
To taste you must plug me quick, while fresh:
the skin rough, the pulp thick, yes,
but oh, I warn you against touching--
the rich juice will gush and stain your hands.
-- "Jackfruit", Ho Xuan Huong (1772-1822)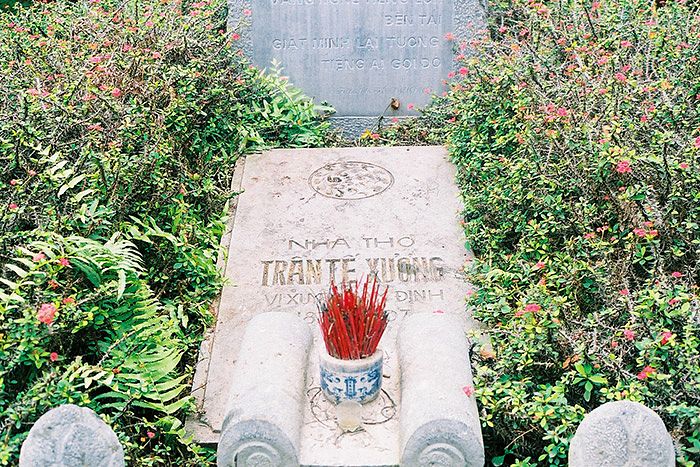 Tea, wine, and women:
My three perpetual plagues.
I must forebear.
I might be able to give up tea, maybe,
And even wine.
-- "Women", Tu Xuong (1870-1907)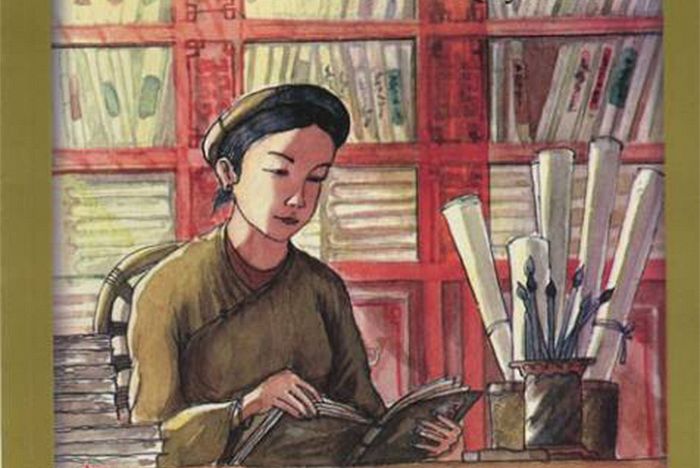 Approaching Ngang Pass, the sun sinks low.
Shrubs brush against stones, leaves jostle flowers.
At the foot of the mountain, woodcutters stoop and hunch;
Rustic shacks scatter along the edge of the riverside.
Homesick, a marsh hen wrings its heart,
A partridge sings a yearning lullaby.
I pause, standing there: sky, hills, sea.
A private moment: just myself and I.
-- "Crossing Ngang Pass", Ba Huyen Thanh Quan (1805-1848)
Heels muddied in the pursuit of wealth and fame.
Weather-beaten face revealing life's cataclysms.
Thoughts of drifting fate brings pain,
Bubbles in the ocean of misery, duckweed at the edge of the dark shore.
The taste of life numbs the bitter tongue,
The journey through this life is bruising, full of obstacles.
Waves in the river mouth rise and fall,
The boat of illusion pitches and rolls at the edge of the waterfall.
-- Excerpt from The Lament of a Concubine, Nguyen Gia Thieu (1741-1798)
About the writer:
California is where he's from, Saigon is where he's at and this column is where he could be found. If you're looking for a freelance writer specializing in Vietnam, please contact Vinh at vinh@berkeley.edu.