A piece of Mekong Delta history is about to disappear, as officials in Long An province move ahead with the demolition of a decades-old bridge across the Bao Dinh River.
Locals, however, are not letting it go quietly, as authorities were forced to halt the demolition late last week, Dan Viet reports.
Under pressure from local residents, who are aware of its historical significance, Long An officials stopped the Duc Tan An Bridge from being dismantled, but only to further explain that they were moving ahead with the project as planned.
"Demand has deteriorated, the use of the bridge has expired and its size and scale no longer meet the travel needs of the people, so we are forced to tear it down to build a new bridge in its place," Tan An City Chairman Le Van Hung told the online news outlet.
This is particularly tragic given Duc Tan An's role in local history. According to our resident historian, Tim Doling, the reinforced concrete bridge is believed to have been built in the mid-1930s as the end of a large infrastructure development project conducted by French authorities in 1927.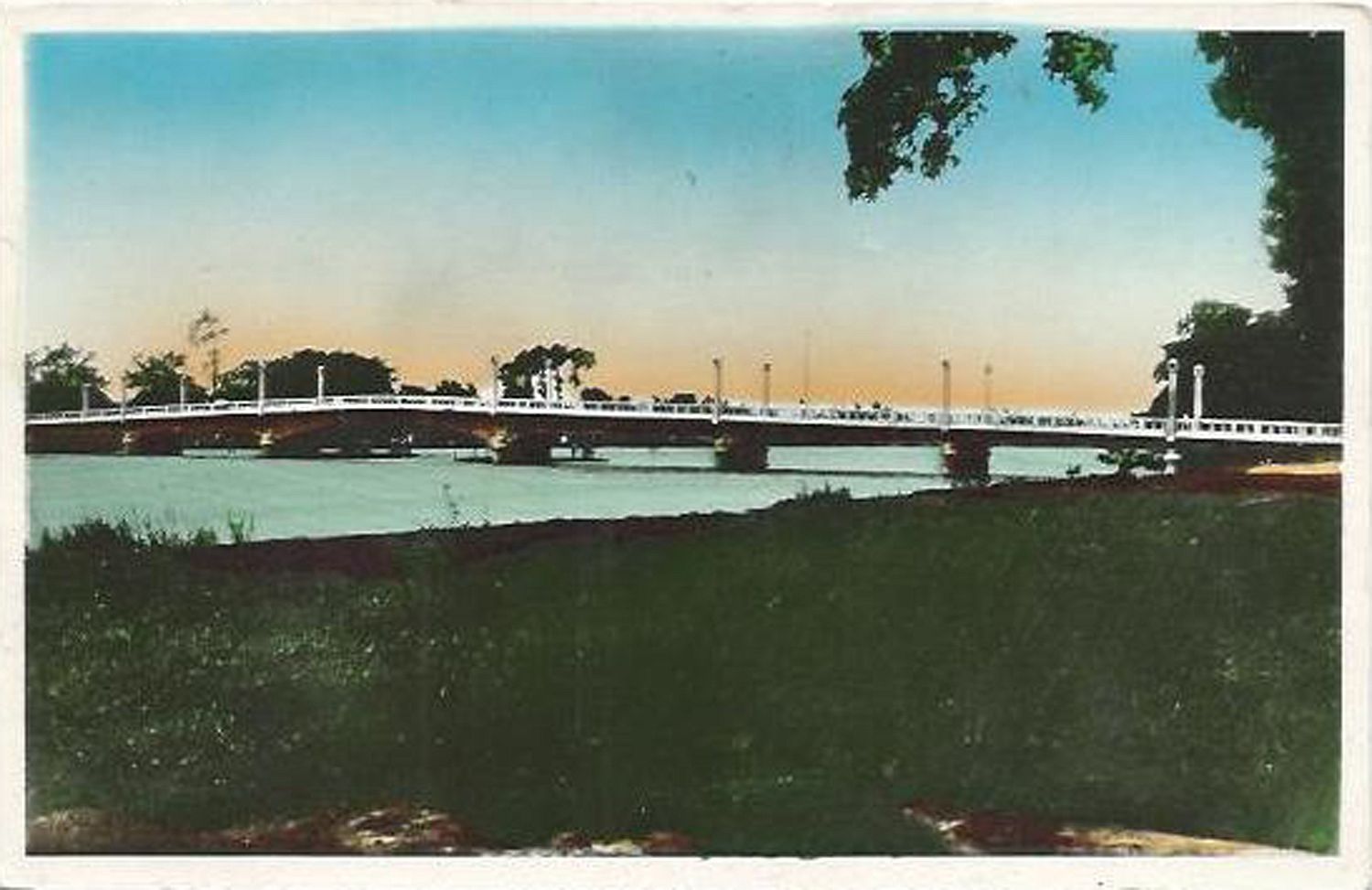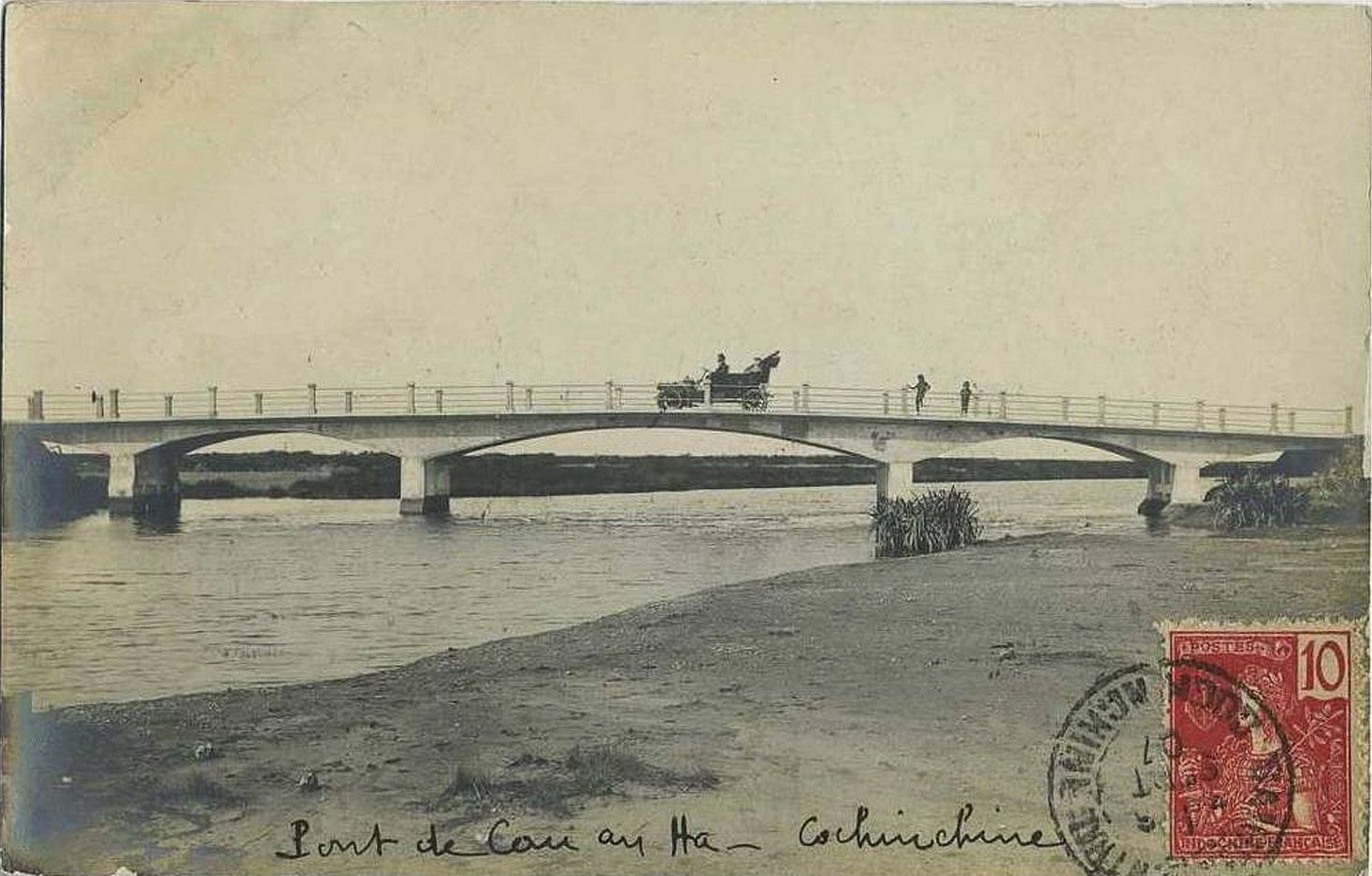 Like many of the other bridges in the Delta region, Duc Tan An bears the tell-tale signs of 1930s bridge construction with its solid masonry piers, shallow elliptical and decorative pillars. While similar structures, like the Pont de Cau-An-Ha in nearby Duc Hoa, have long been demolished, a one or two such examples live on, including Long Xuyen's Hoang Dieu Bridge, which remains operational today.
However, the fate of Duc Tan An does not look promising. Apparently, a 28-ton bulldozer began taking apart the bridge earlier in the week but was stopped after complaints from local residents as well as some damage to the vehicle itself – they just don't make 'em like they used to, it seems.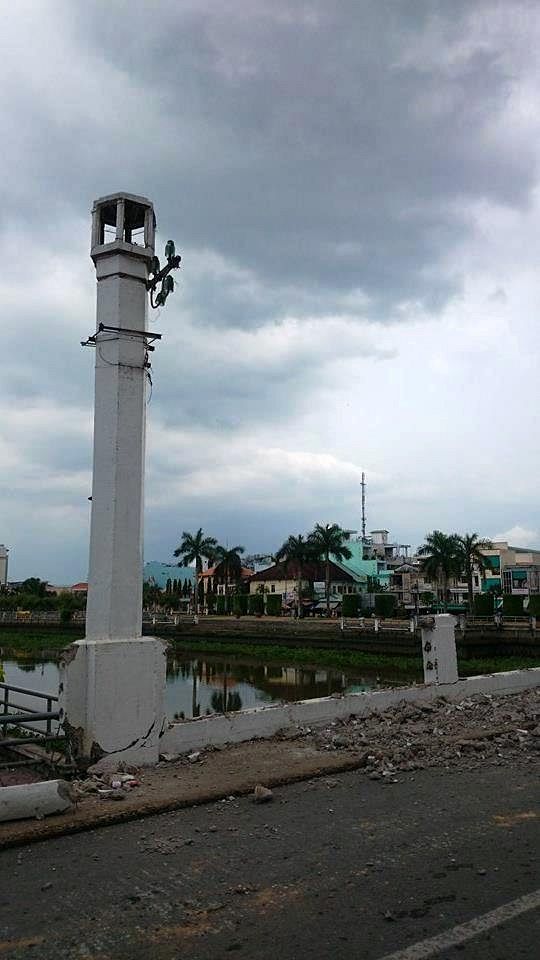 Authorities informed the local media that they would cease dismantling the bridge until they could hold a conference to clearly explain the reasoning behind its demolition, however they also confirmed that the project would move ahead at a later date.
The new bridge in question will cost VND62 billion (US$2.78 million) and stretch 94 meters across the Bao Dinh, according to Dan Viet. Duc Tan An's modern replacement is slated to open in late 2017.
The outlet also noted that, per their understanding, Long An officials were auctioning off pieces of the bridge, starting the bidding at VND34 million and winding up as high as VND150 million. Local authorities apparently bought back the bridge's eight lampposts at VND2 million apiece.
---

Related Articles:
---