Following the sudden collapse of a 110-year-old colonial villa in Hanoi a few weeks back, authorities and residents alike are giving Vietnam's historical buildings a closer look.
---
Related Articles:
- [Photos] Villa Collapses In Hanoi Leaving 2 Dead, 6 Injured
- [Photos] Bridge Collapses In Saigon After Being Struck By Barge
- After Villa Collapse, Hanoi Will Examine All Colonial Buildings

---
While there is plenty of action afoot up north - Hanoi authorities plan to audit all 1,600 of the capital's colonial buildings - Saigon has its fair share of aging structures, too. On District 12's To Ky Street, for instance, a turn-of-the-century water tower stands teetering on its thin concrete pillars, reports VN Express. The news outlet counts over 100 such towers in the city from the French and American eras.
However, this particular water tower is in some serious disrepair, as its concrete columns are cracked and its steel supports rusting. Standing over 20 meters tall – the same height as a six-storey building – the structure is a ticking time bomb hanging above the homes of nearby residents.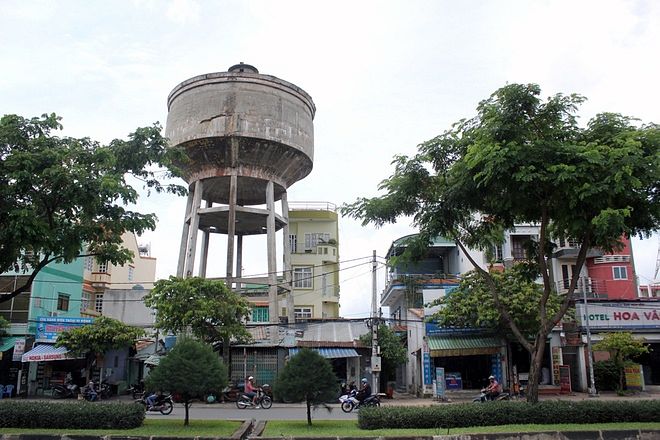 Though no one has used the water tower for over 20 years now, residents have had a hard time getting rid of the structure. Mai Van Tho, chairman of the Trung My Tay Ward People's Committee, where the tower stands, says that local officials have submitted resident complaints in writing to the military and hope to resolve the issue soon.
However, according to Chairman of District 12 People's Committee Le Truong Hai Hieu, the water tower is under military jurisdiction, so local authorities can't do anything but alert the army to the problem.
Pham Thi Em, an 80-year-old resident who lives beneath the tower, fears that action will come too late. According to Em, just last month a brick-sized piece of concrete fell off the side of the tower, thankfully injuring no one but stoking worries about the tower's stability.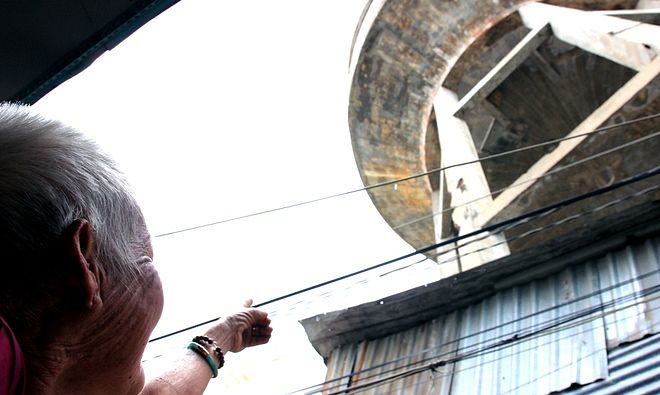 "Living under here, every time it rains or the wind picks up, I worry that the tower will fall," she tells VN Express. "I'm old already so it's OK, but this area is full of young people."
Another local resident, Hanh, also worries for the safety of his family. "It's deteriorated now and we're afraid, but we don't know where to go so we have to stay here," he says. Decades before, Hanh's father was assigned to supervise the tower, as it provided water for the military, however nowadays the structure is less practical and more foreboding. It remains to be seen whether the military will take action soon to remove the aging tower.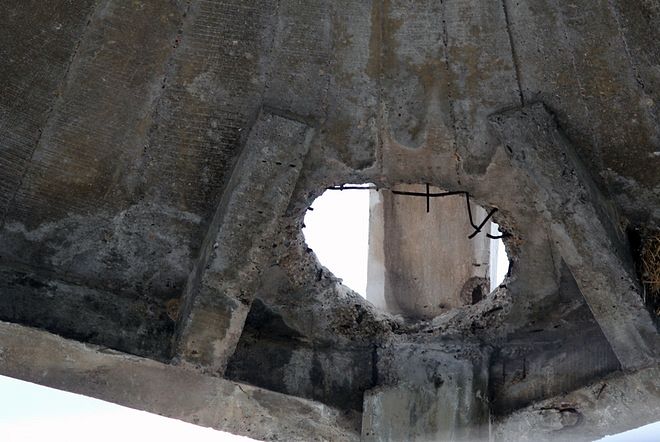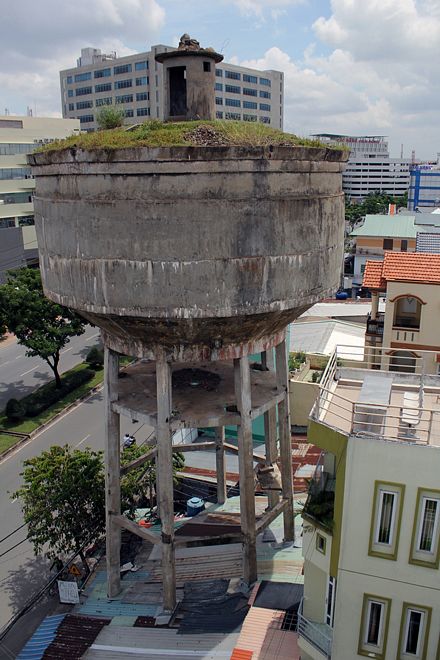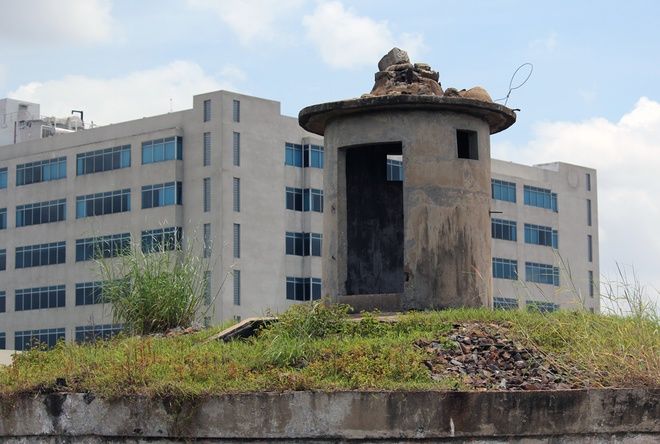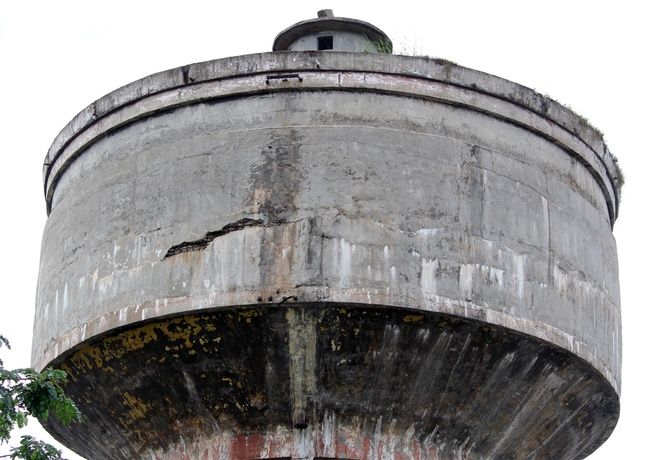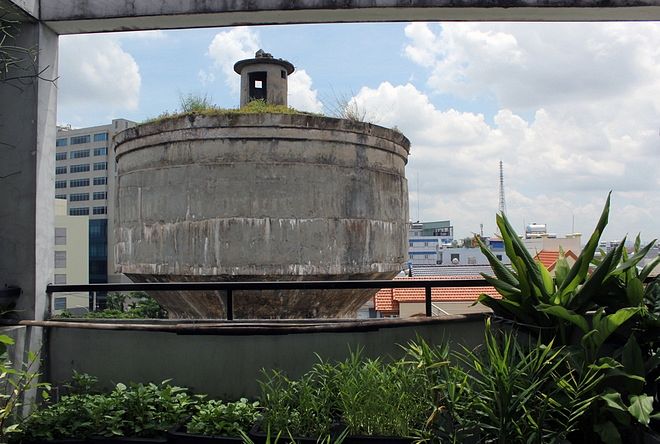 [Photos via VN Express]