The management board of Hanoi's Ha Dong - Cat Linh railway project recently came under fire for using a map illustration stolen from the Internet.
Dao Minh Son, a university student from Hanoi, reported last month that his map illustration had been used without his permission at various information panels inside a station on the Ha Dong - Cat Linh metro line, according to Tuoi Tre.
The discovery came after Son visited La Khe Station, the first terminal to be exhibited to the public. The map, which was drawn in 2016 for a Wikipedia article about the railroad project, still "contains some errors that [I have] yet to update," Son told the news source.
"While our government is encouraging people to pay due respect to intellectual property protection, it is unacceptable that the management board of the Cat Linh – Ha Dong urban railway used my map without permission," he added.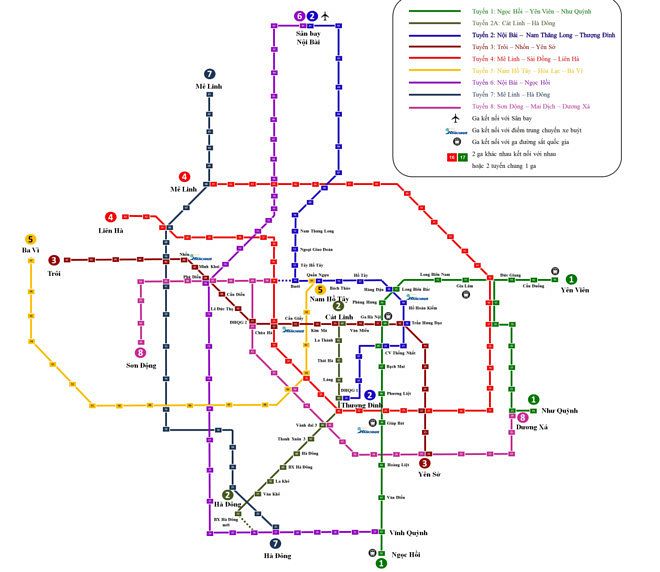 The project's administrative body has owned up to their mistake. Vu Hong Phuong, the deputy director, told Tuoi Tre that "the main contractor had got the photo from Google and did not know of its author." In addition, Phuong reached out to apologize to Son, but could only do so through a message as the student was not available on the phone.
"If the author insists to be credited, we will add his name below the map. Otherwise we will have the map removed from the terminal," Phuong told the newspaper.
On the other hand, according to Zing, the management board insisted that the map had not been used for commercial purposes, as its role was to give visitors a clear overview of the Ha Dong - Cat Linh metro development.
Nevertheless, the incident drew severe criticisms from the public. Le Quang Vinh, a reader of Dan Tri, shared with the news source in Vietnamese: "What a shame! They couldn't draw the map themselves, and couldn't even spot the errors on it (according to the original author), and yet they hung it up anyway. Is the management board competent at all?"
[Photo via VietnamMoi]
---
Related Articles
---