Even Hanoi's metro trains are not immune to vandalism.
As Tuoi Tre reports, it was recently discovered that a few passenger cars which will be used on Hanoi's first metro line and are currently being stored at Cat Linh Station have been defaced by graffiti.
The metro project's management team shared with the news source that vandals probably broke into the station on the night of December 25 and painted the mural, as workers only noticed the graffiti the next morning.
The Ministry of Transport is collaborating with the Hanoi Police Department to find out who entered the station during that period of time.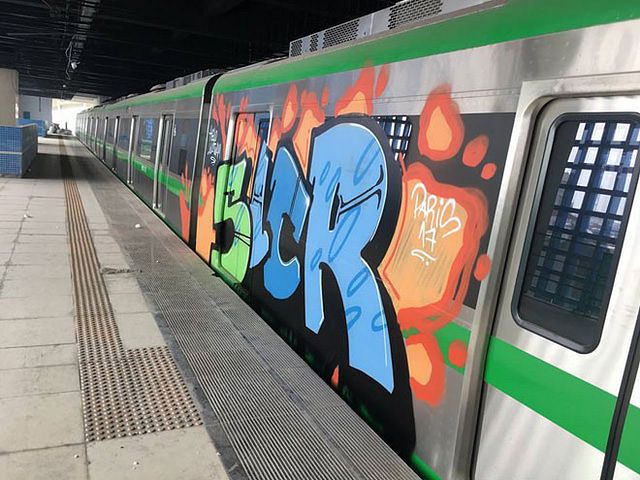 When Tuoi Tre reporters made an attempt to get inside the station yesterday afternoon, they were denied entry because – according to the site's security guards – an investigation was ongoing.
The management team also told the newspaper that they have asked local police to tighten security measures around other stations to prevent similar incidents.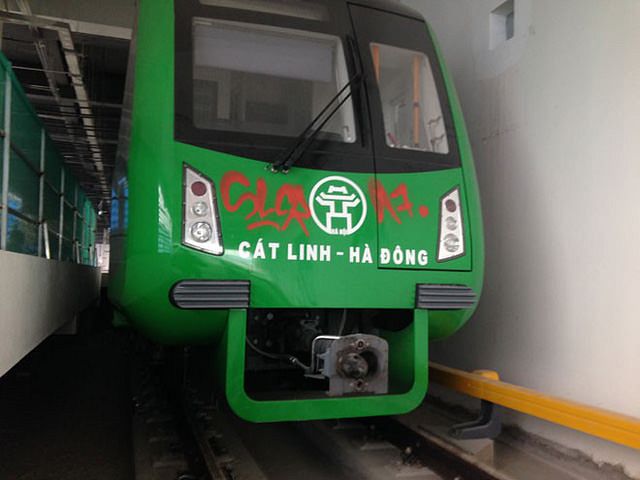 Hanoi's Cat Linh-Ha Dong Metro Line will utilize 13 trains, each featuring four passenger cars. At the moment, nine trains have already been installed at several stations along the route.
The fleet was produced by a Chinese subway manufacturer based in Beijing. When put into operation, these trains can each carry as many as 1,326 commuters at a maximum speed of 80 kilometers per hour.
The line is expected to be the first-ever subway line to operate in Vietnam, as Saigon's metro projects are still well behind schedule. However, progress on Hanoi's railway network has been plagued by mishaps.
A few months ago, a university student from Hanoi accused the project's management company of stealing an illustrative train map he had made. The management team has since apologized, saying that they had downloaded the image from the internet without knowing who the author was.
In September, Hanoi also announced that the metro line would miss its planned October 2018 test run due to a delay in funding.
[Photos via Tuoi Tre]
---

Related Articles:
---