A Tan Son Nhat baggage truck driver is without a license after crashing into a China Airlines plane last Thursday, reports Thanh Nien.
---
Related Articles:
- VietJet Passenger Opens Emergency Exit Mistaking It For Restroom
- Vietnam Airlines Passenger Caught Smoking Mid-Flight
- Woman Fined For Kicking, Threatening VietJet Employee Over Carry-On Luggage

---
The collision happened when Truong Van Toan accidentally hit the gas instead of the brake while parking his vehicle beside the aircraft. The error sent his baggage truck into the side of the Airbus 330, causing an estimated US$1 million in damages to the plane's fuselage.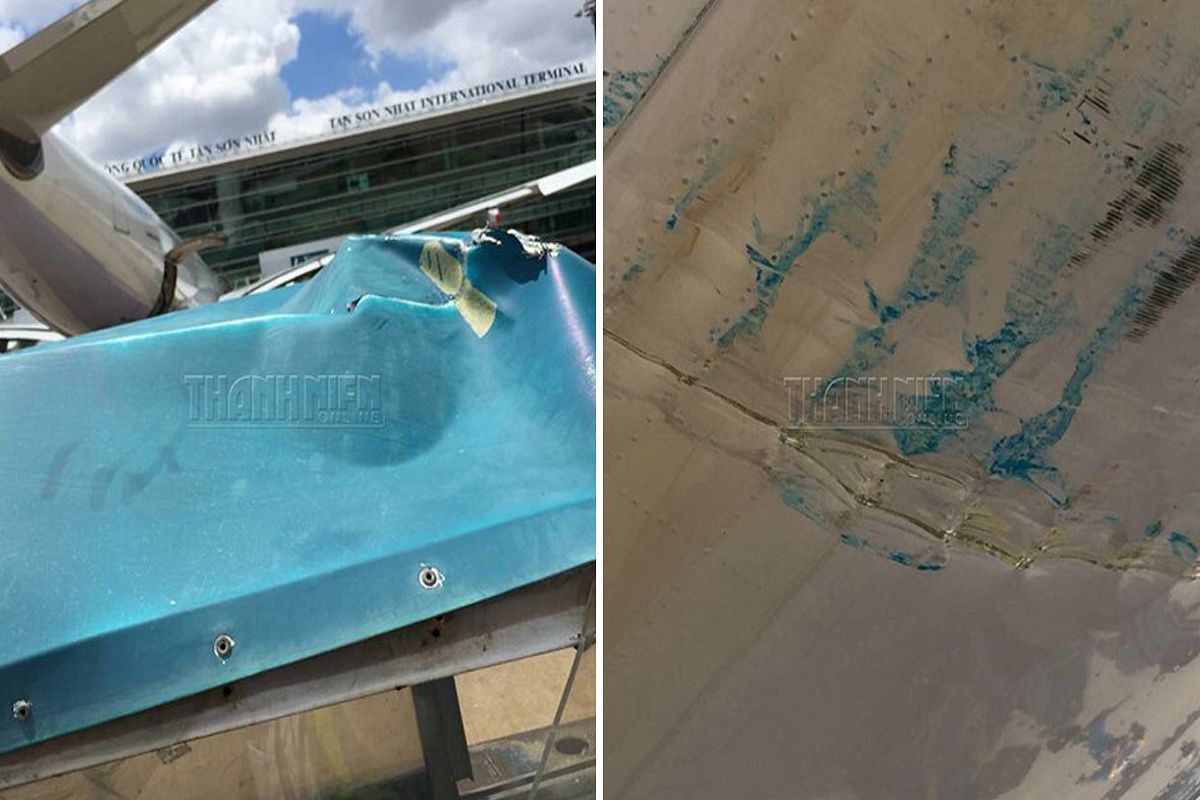 Vietnamese aviation authorities have suspended Toan as a result of the incident and have revoked his license for two years. It was determined that Toan was not under the influence of alcohol or drugs at the time, nor was he suffering from any work-related pressure.
According to China Airlines, the crash caused a 15-hour delay for the more than 300 passengers on the Taiwan-bound flight. An additional six aviation engineers also flew into Saigon to assist their three colleagues already stationed at Tan Son Nhat in repairing the damages. The plane will be flown back to Taiwan empty for further repairs.
[Top photo via Cartoogse]