Earlier this month, the vice chairman of Saigon's Culture and Sports Department, Ton Thanh, announced that the city is considering a proposal to protect parts of the historic Ba Son Shipyard.
The document suggests preserving a memorial house, the factory where national hero Ton Duc Thang used to ply his trades, and a historic dry dock built by the French in 1888. The vice chairman also suggested that a statue of Ton Duc Thang and additional memorial constructions be erected on the site, reports Tuoi Tre.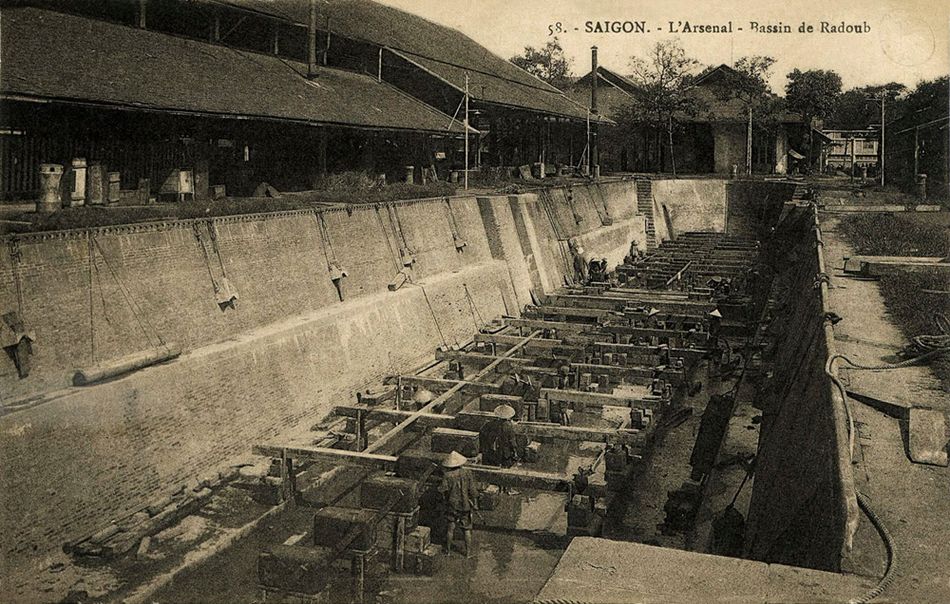 While development projects are clearly afoot in the area around the shipyard, particularly Thu Thiem Bridge 2, the largest construction effort is still in limbo, as South Korean company EUNSAN awaits approval on its US$5 billion bid to revamp Ba Son with a modern mixed-use complex.
The modernization of Ba Son is a sore spot for some local residents, as its colonial buildings and shipbuilding complex play an important role in the city's maritime history, dating back to the turn of the 19th century, when Nguyen Phuc Anh – who later became Gia Long, first emperor of the Nguyen dynasty – set up the port for defense purposes.
In a recent survey by Tuoi Tre, Nguoi Do Thi reports, over half of respondents preferred to see the site turn into a park or green space, while 39% wished for both a park and cultural area open to the public. Only 9% of the survey's participants were behind the construction of a shopping mall, office building or apartment block.
Many other prominent experts have publicly expressed their desire to see the shipyard preserved and used as a centerpiece for development of the woefully under-utilized riverside.
---
Related Articles:
---