Da Lat is rightfully beloved for its cool climate, pine-scented air and verdant mountains. However, there is more to this popular Central Highlands city than just natural escapes.
For example, a disused religious complex not far from the Da Lat train station stands as one of the most beguiling ruins in the country. Head down Tran Quang Dieu Street towards Dinh 1, one of Bao Dai's remaining summer palaces, and on the left you'll notice an imposing brick complex below the road.
A dirt path leads to the Franciscaines Misionnaires de Marie - Da Lat, a remarkable set of disused buildings. Very little information on the mission is available online, and there are no explanatory signs or plaques at the site.
An internet search returns scattered facts, mostly in Vietnamese. According to Zing the complex was originally a monastery or convent before becoming the Lam Vien Hotel. Later the Thang Long School and Tran Phu High School were housed here.
There are rumors that a young bride committed suicide here, yet I can't even determine when the mission was built, or when it closed.
The two buildings nearest the road were clearly built for religious purposes: one is a chapel, the heavy doors padlocked shut. The other features a peaked roof, perhaps this is where monks or nuns were housed.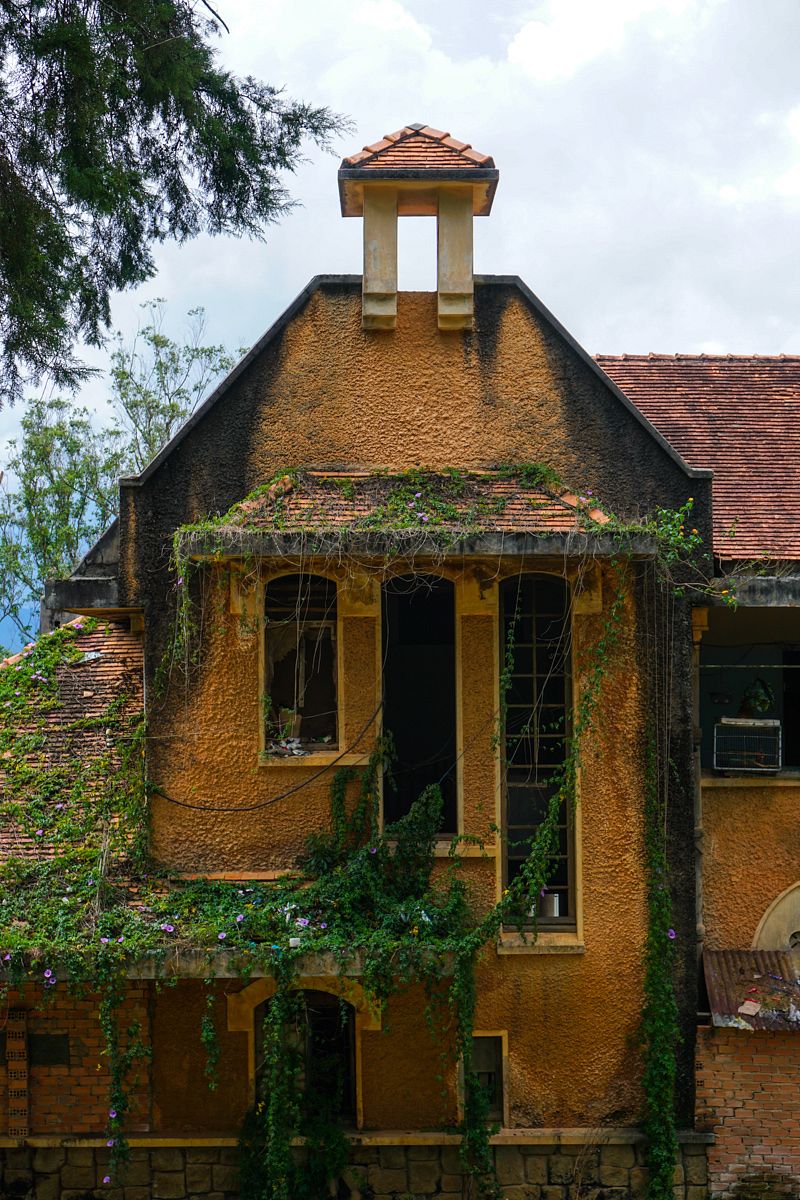 Today the residential building houses a few poor families who have partitioned sections into individuals apartments. Their laundry hangs out to dry from broken windows.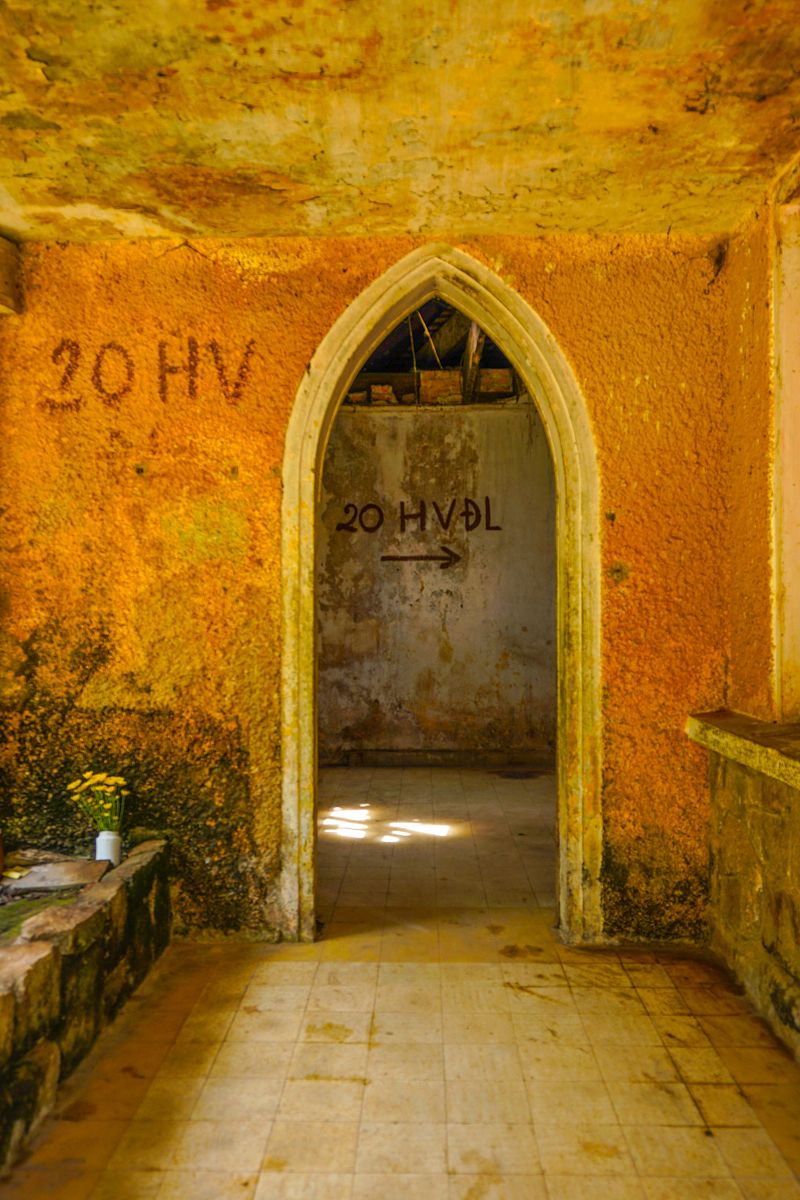 Wandering through the building, it was unclear whether we were in a public or private space. The walls, floors and ceilings showed decades of wear and tear, while a pile of excrement sat on the floor in one empty room. Weeds and grass grow wild throughout the complex.
Down the hill behind the chapel sit two large, vaguely modernist blocks, which appear to have included offices and apartments.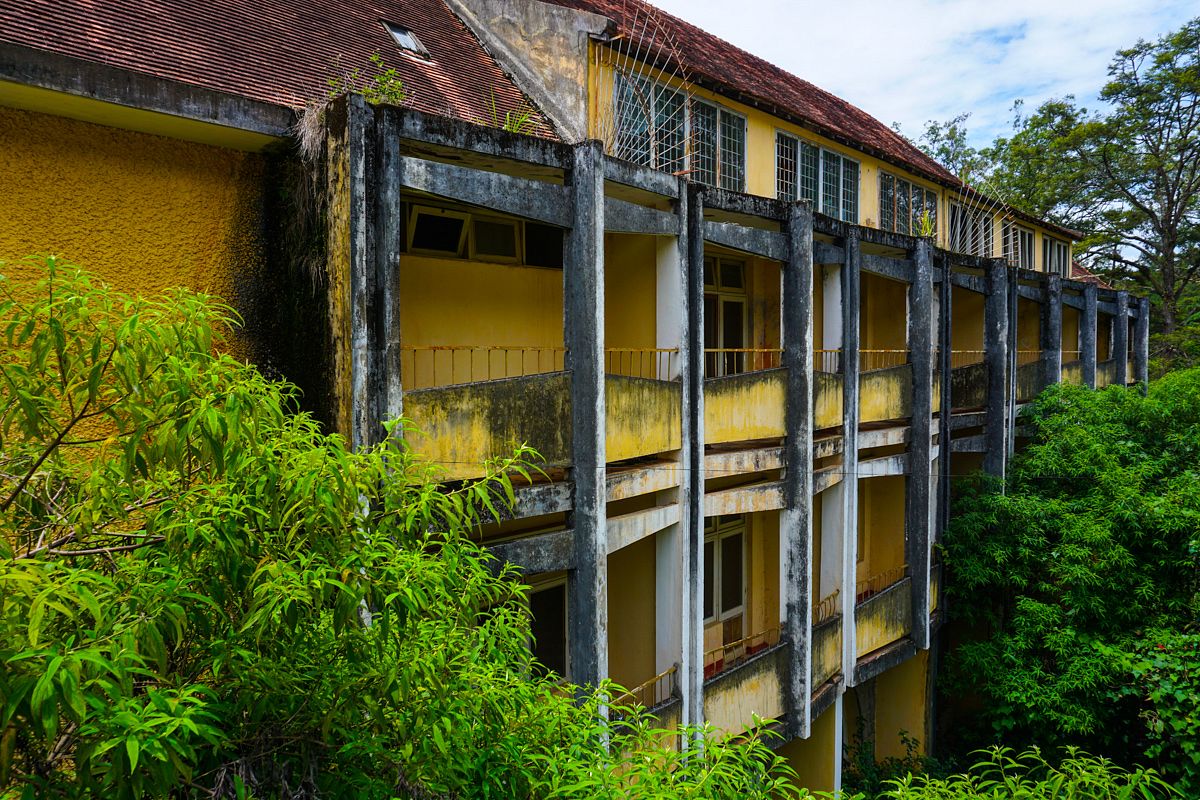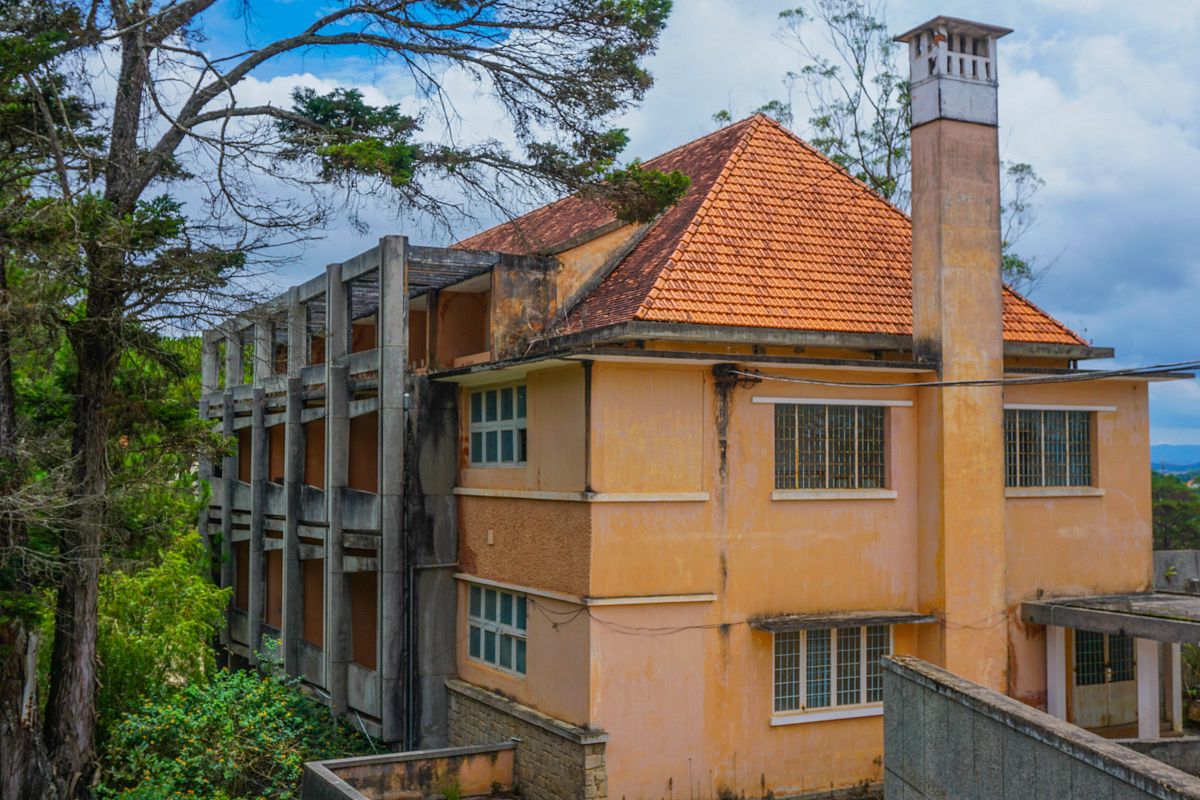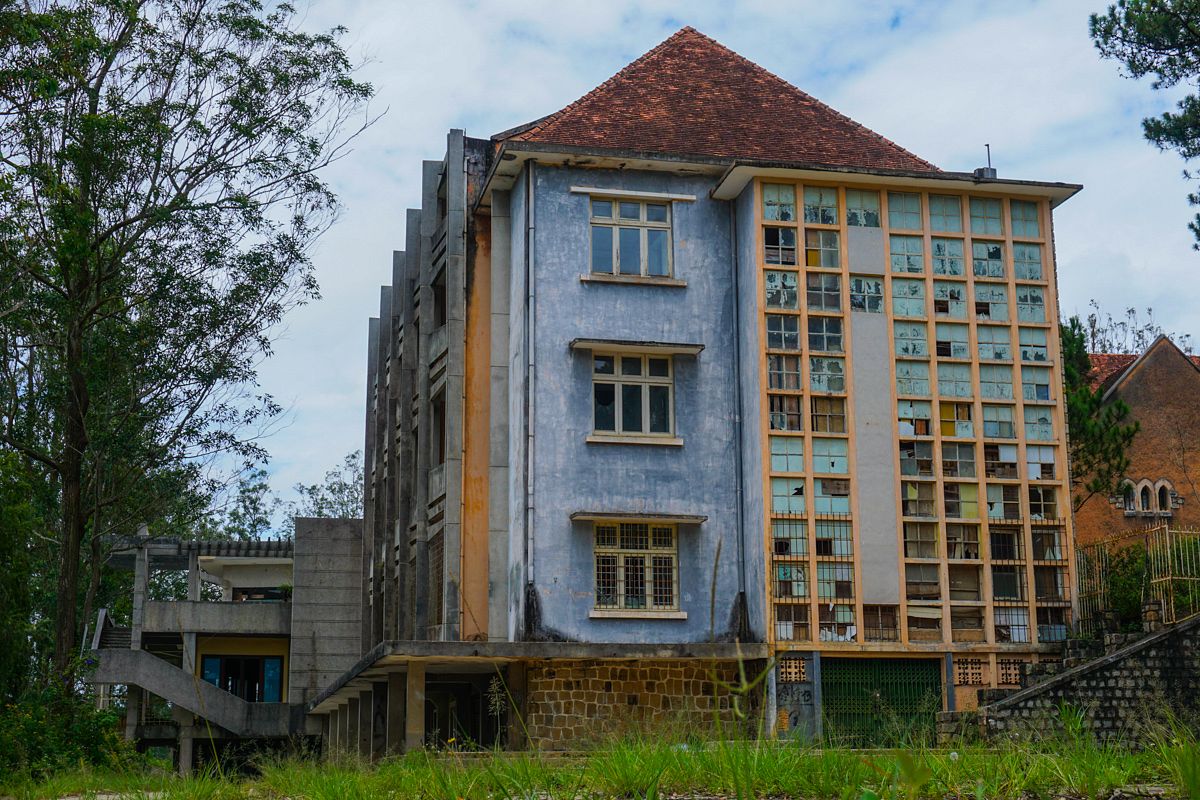 Graffiti covers walls and pillars in this part of the mission.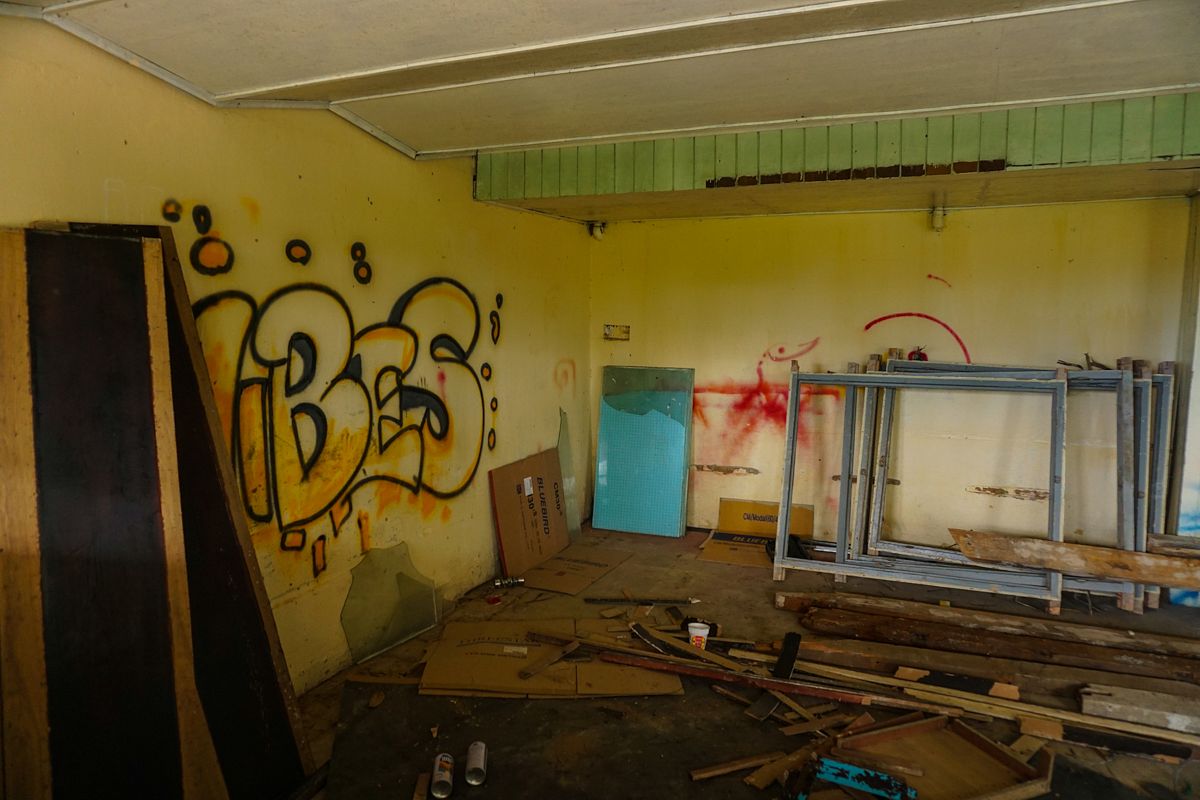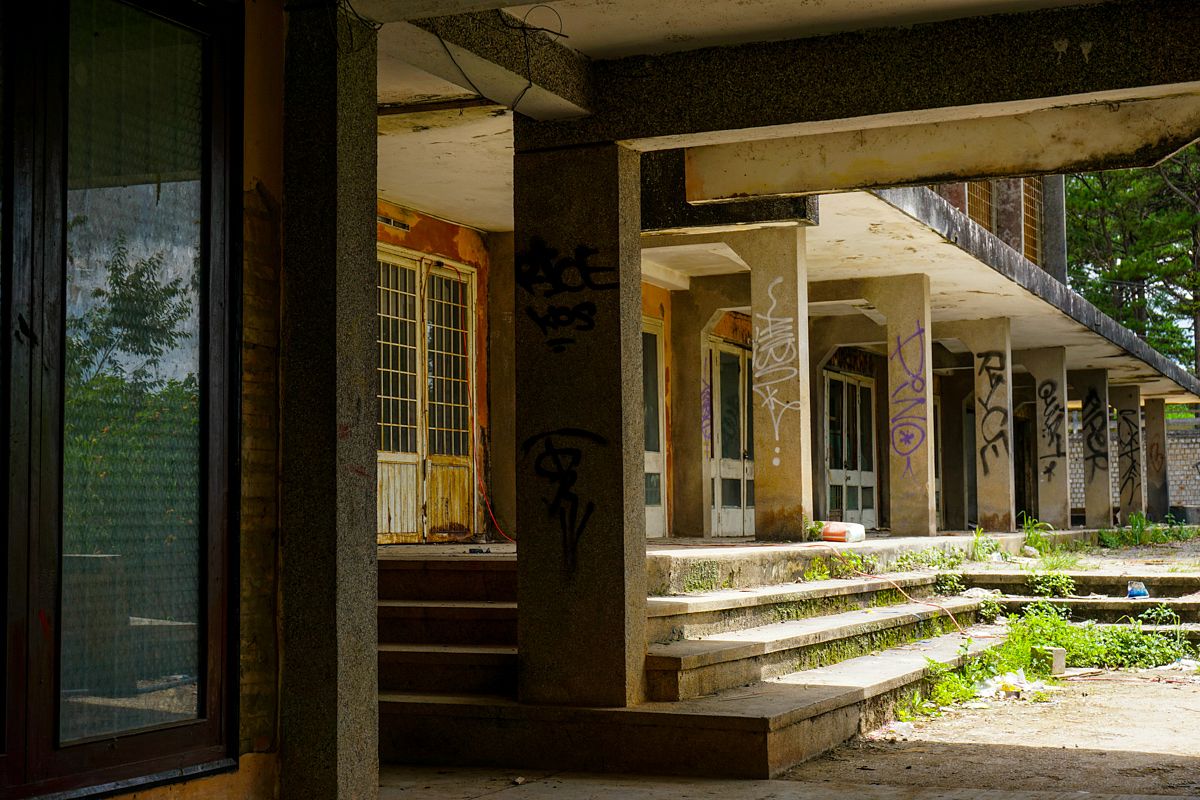 The interior staircases to these buildings are bolted shut, but a set of outdoor stairs allows one to access several rooms. An empty cafeteria where missing ceiling tiles create a chessboard leads into a dark, moldy kitchen.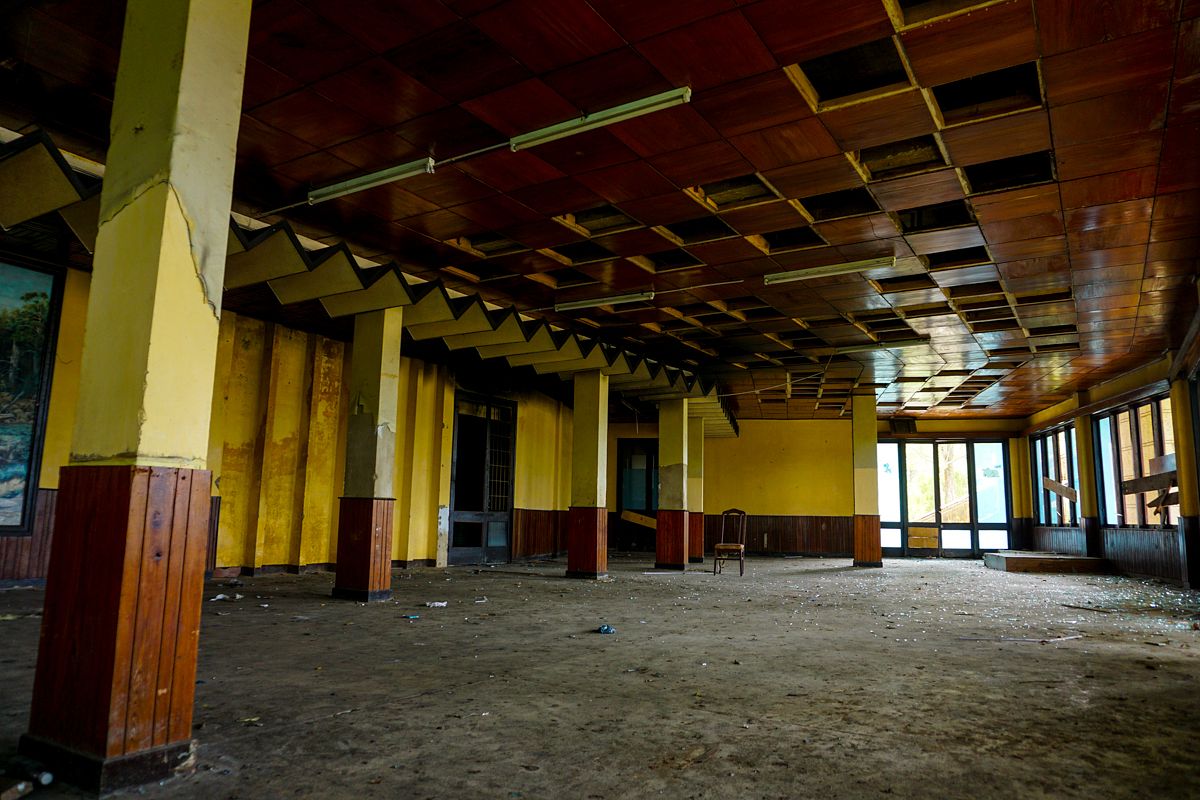 Beyond the cooking area a post-apocalytpic hallway is littered with furniture, construction material and refuse. Random hints of the complex's previous life such as a VHS tape, chalkboard and a page from a children's book are the only clues to what the place once was.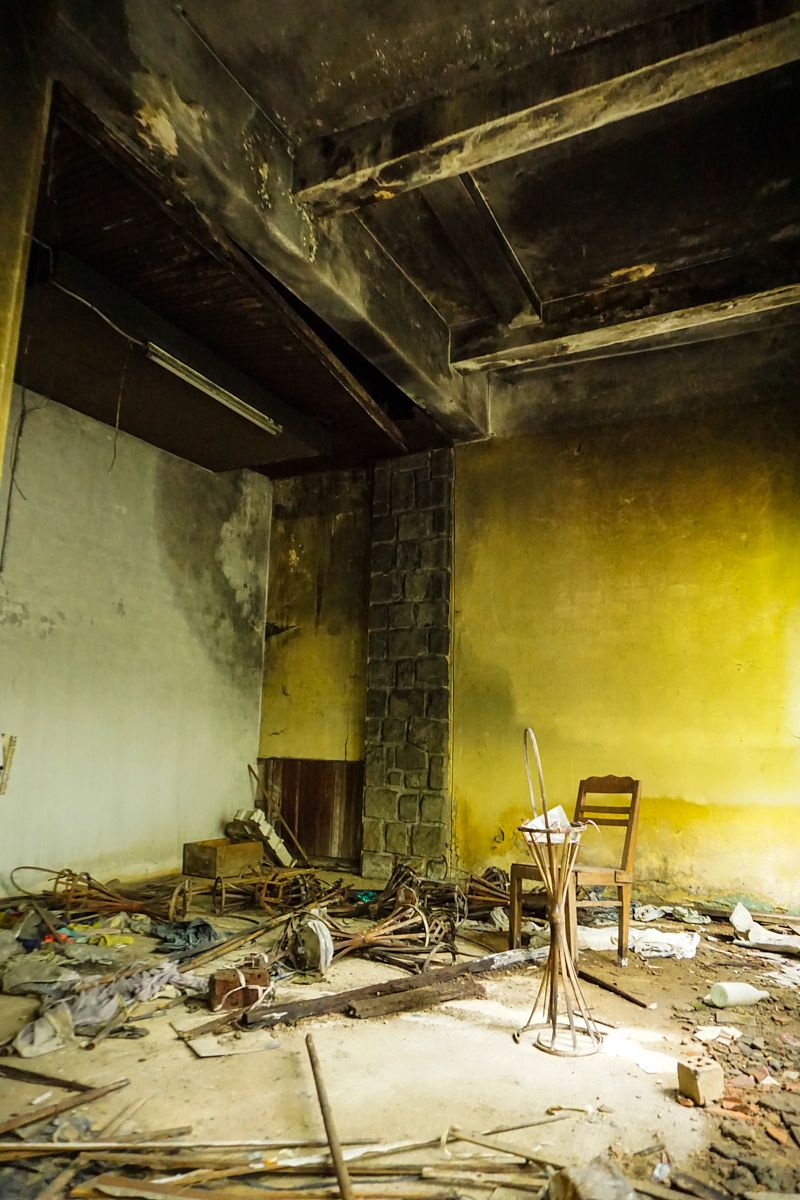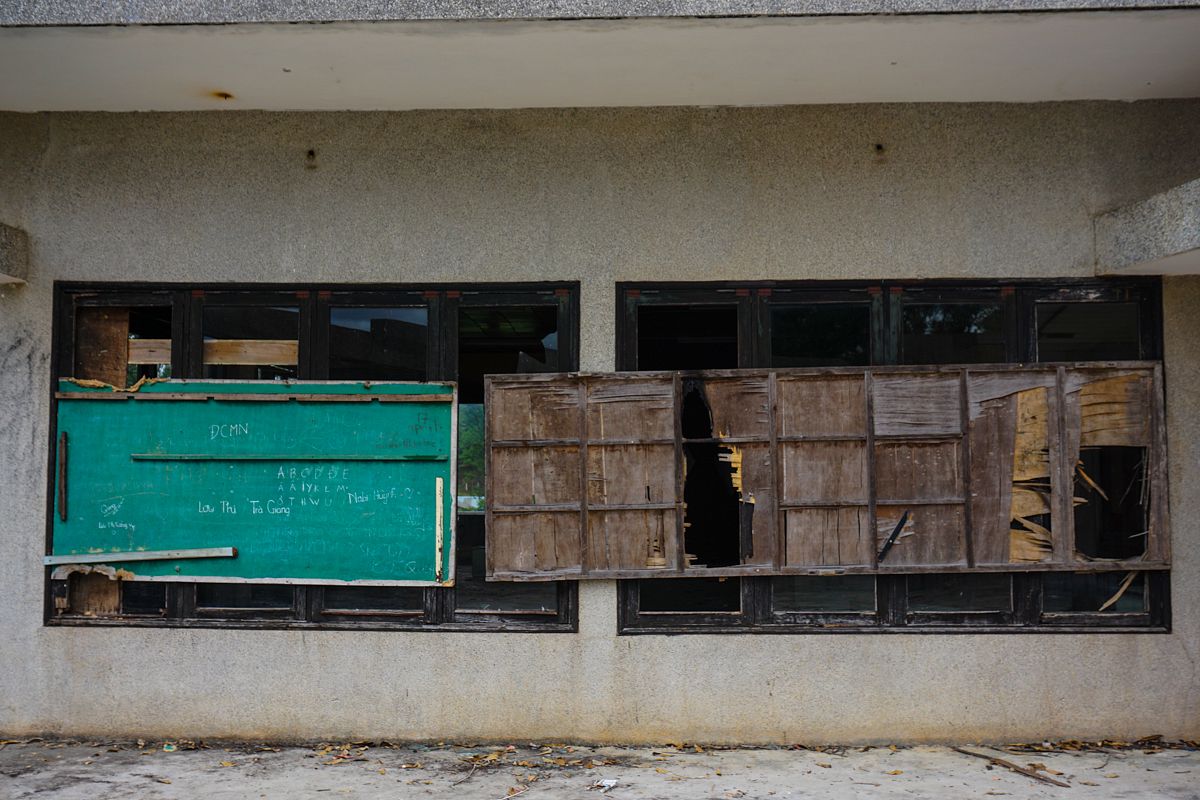 Shattered glass litters the floor, and Da Lat's mountains and pine trees loom out the windows. The mission is one of the most mysterious places I've visited in Vietnam, and one could easily spend hours exploring its darkened nooks and crannies.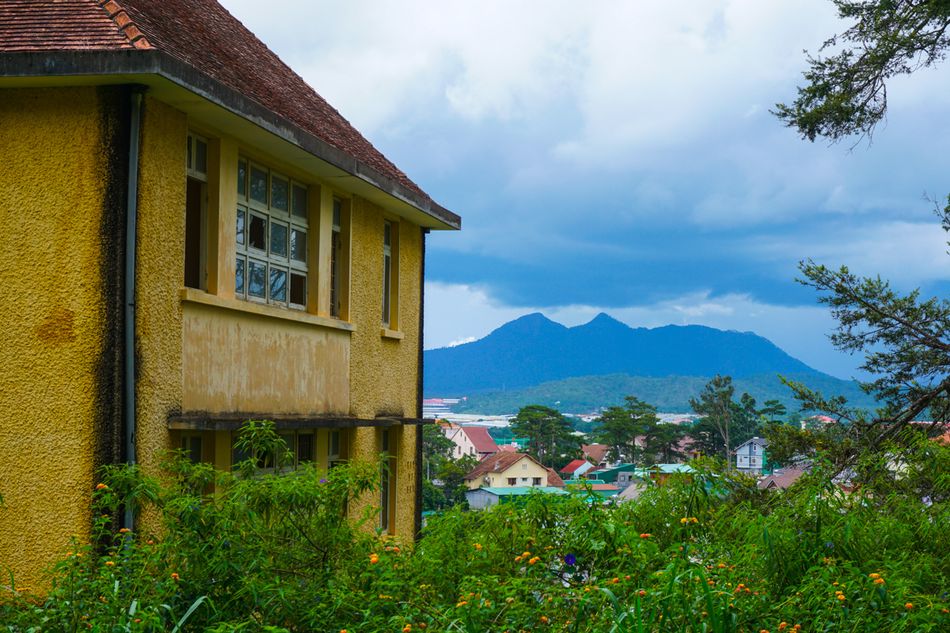 Currently the city's University of Architecture owns the property and its future, much like its past, is murky.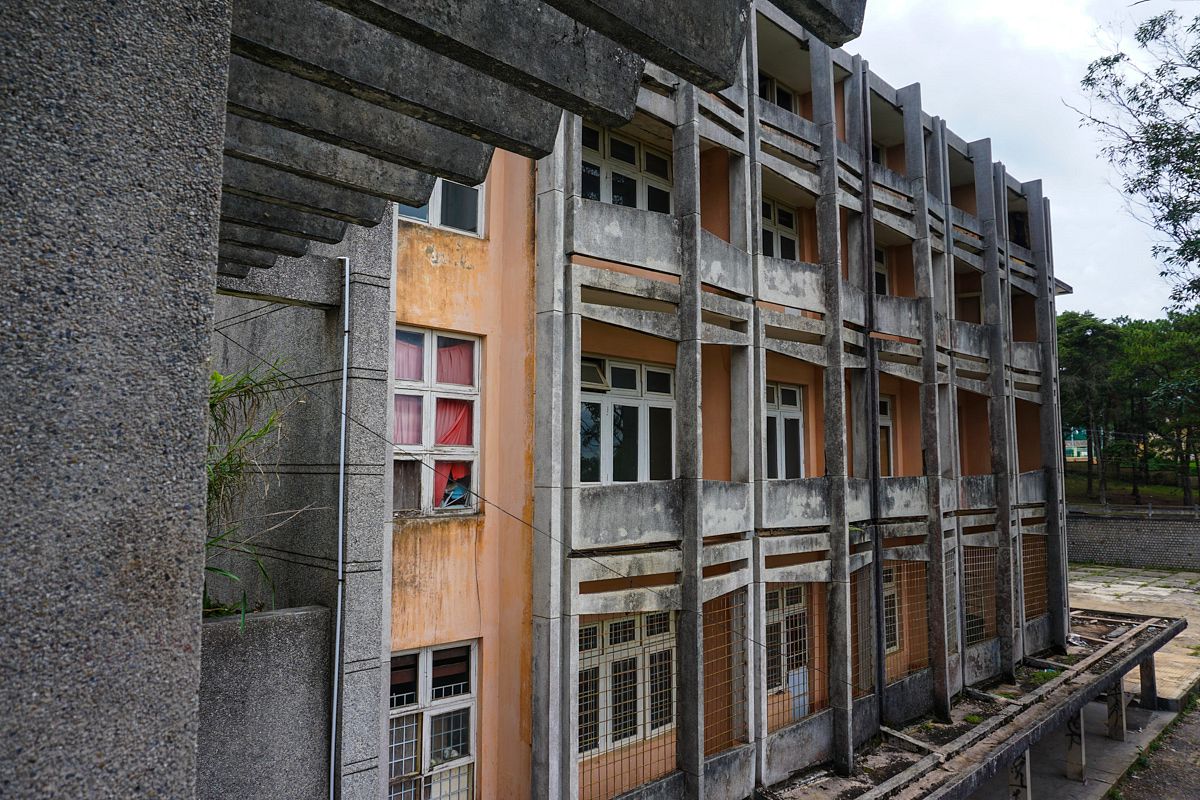 ---

Related Articles:
---