Blessed with cloudy peaks, enchanting valleys and stunning rice paddies, one can marvel at Lai Châu's beautiful scenery without spending a fortune.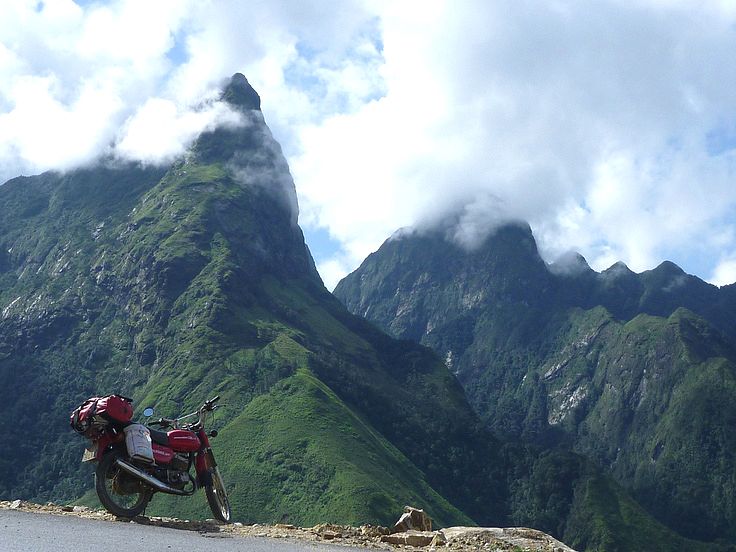 Travel to Lai Châu by taking a 6-hour train ride from Hanoi to Lào Cai, completing the trip on bus or motorbike (the latter is the best way for adventurers to discover Lai Châu's hidden charms).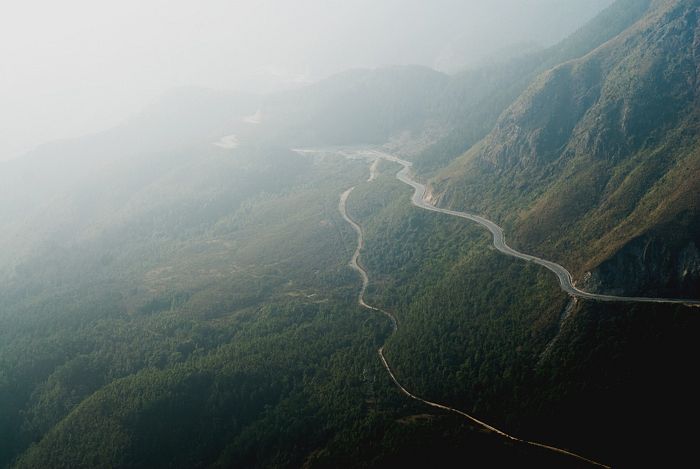 Ô Quy Hồ Pass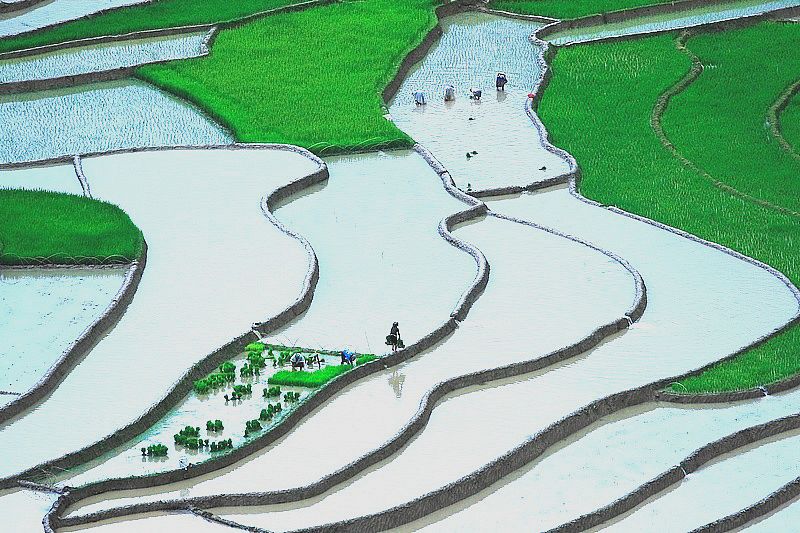 Located 2,000 meters above sea level, this road connects Lai Châu and Lào Cai Provinces while providing a marvelous landscape's panorama. Though snowfall can occur occasionally in winter making it a less than ideal place to be, during the rainy season, escalating green paddies and verdant fields cover the landscape. In harvest season (September and October) Lai Châu is illuminated by gold-toned rice fields.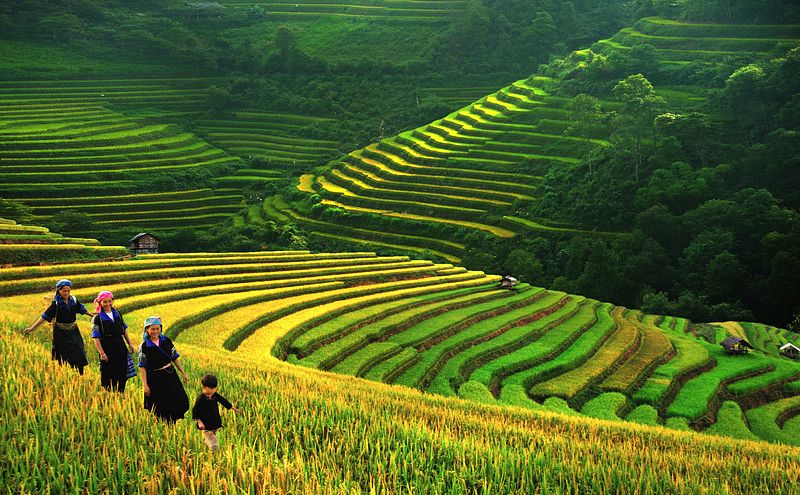 Mount Pu Ta Leng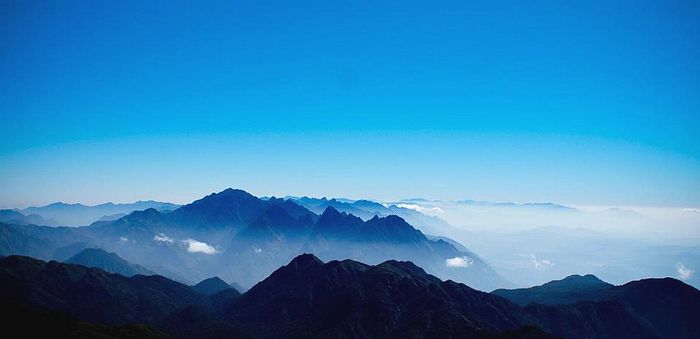 Part of the Hoàng Liên Sơn Range, at 3,049 meters above sea level this is the second highest peak in Indochina. Those who scale this mountain to explore its green forests are rewarded with an unforgettable view at its summit, which is surrounded by blooming wild flowers.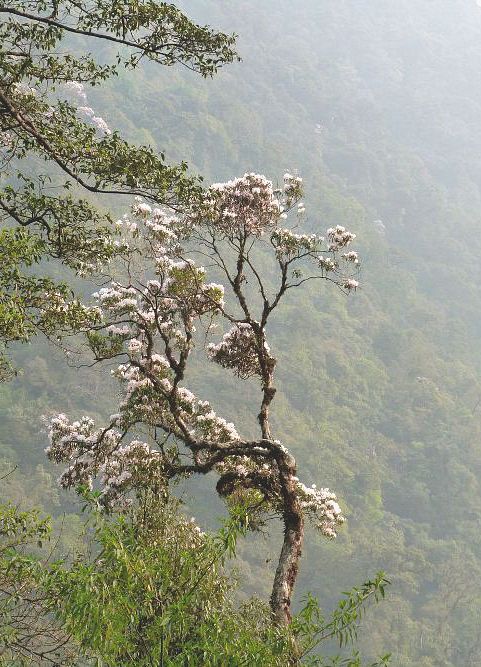 Tác Tình Fall
One of Vietnam's most beautiful waterfalls is said to resemble the flowing hair of a woman who died for her lover. Tác Tình Fall is a peaceful place to rest and immerse oneself in tranquility. The enchanting mist that engulfs the area creates fairytale-like scenes, earning the falls its name ("Tình" means love) from locals.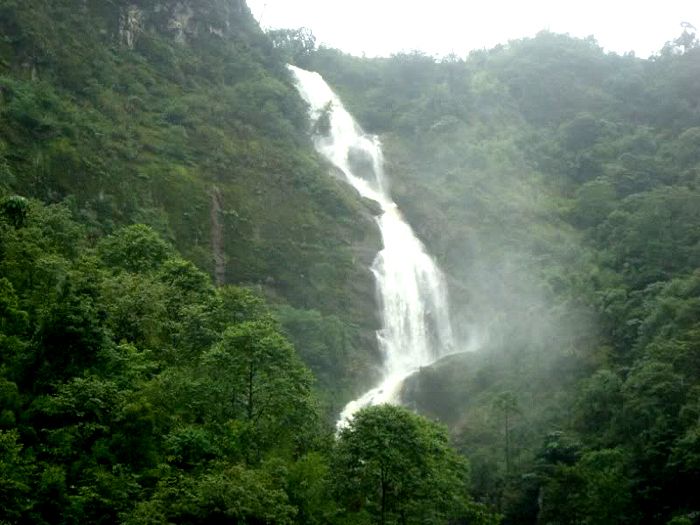 Pu Sam Cáp Caves Complex
If you love caves and adventure, check out the rough, rocky routes and rock formations of Pu Sam Cáp, a complex consisting of 3 large caves: Thiên Môn, Thiên Đường and Thuỷ Tinh.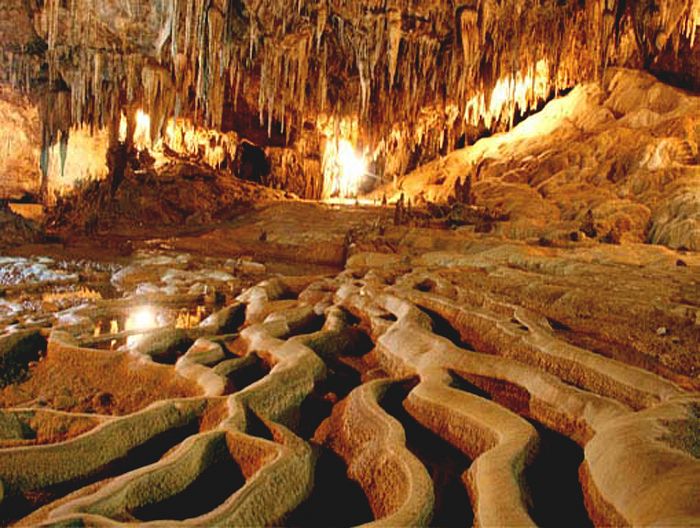 Sìn Hồ District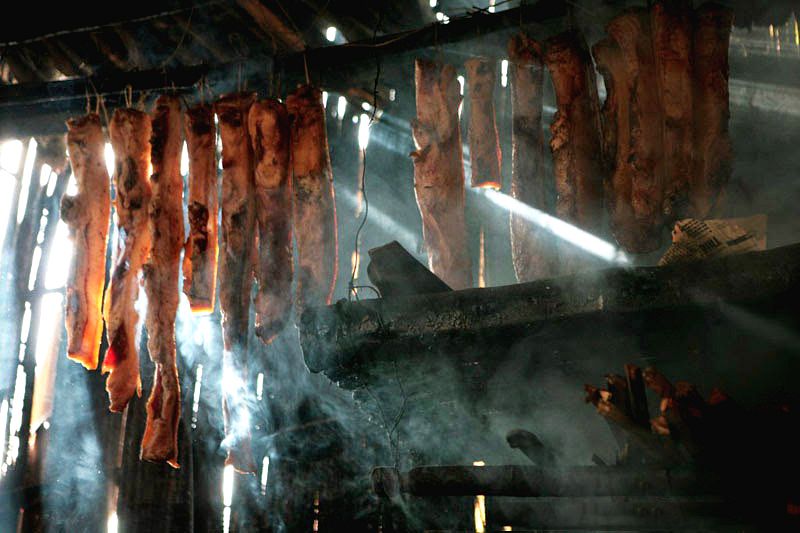 The perfect place to stop when worn out from the waterfalls and caves. Home to 15 ethnic minorities and their rich cultures, the Sìn Hồ locals are famous for their exotic cuisines such as smoked buffalo meat and moss and corn wine. At 1,500 meters above sea level, ''the rooftop of Lai Châu" – Sìn Hồ is as beautiful as its neighbor – Sa Pa – not only because of its picturesque valleys, streams and stunning rice paddies, but also the cultures that have been preserved at this high altitude.