The spotlight was put on Vietnam's well-documented problems with garbage strewn across its natural landscapes last week when two photos of foreign tourists collecting litter on a Hai Phong beach went viral.
---
Related Articles:
- Garbage Is Trashing Vietnam's Natural Beauty
- Is Vietnam Committing Tourism Suicide?
- [Photos] Pollution Kills Tens Of Thousands Of Fish In Saigon's Revitalized Canal
---
The photos show one woman on her hands and knees collecting coconut husks and garbage while another wades through the water picking up plastic bags and pieces of trash.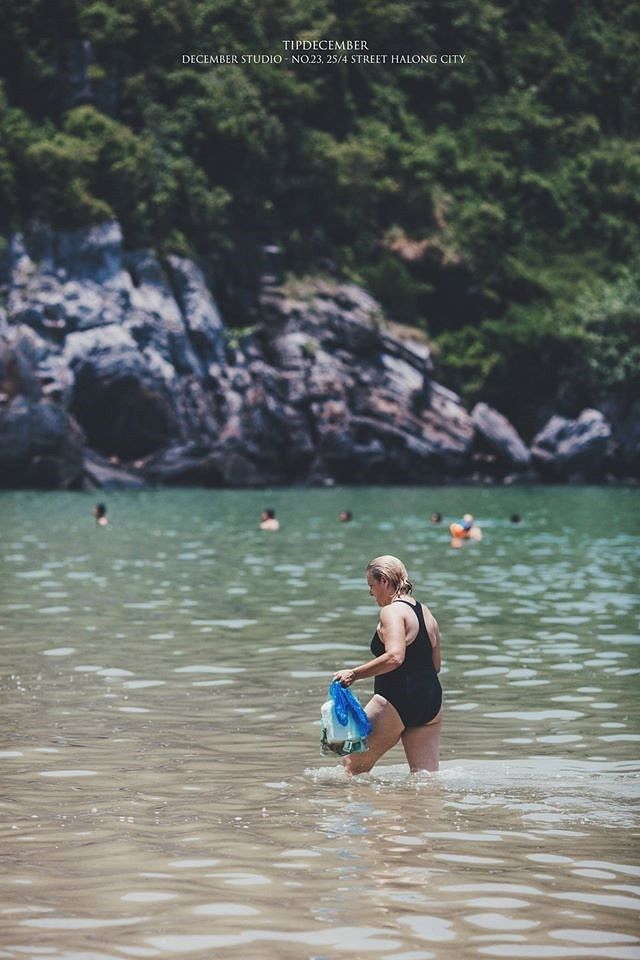 Pham Ngoc Long captured these images on July 16 at Cat Ba Beach while taking wedding photos.
"One of the women told me she's from Spain. She looked very sad when picking up the trash. I felt really ashamed. Most tourists at the beach are locals, so I guess the trash was left behind by Vietnamese people, not foreigners," Long told Thanh Nien.
Since hitting the local interwebs, the photos have prompted criticism of littering by locals.
"What a shame when locals can't keep their beaches clean and foreigners need to help. I used to pick up trash on a beach in my hometown myself and people just stared at me like I was an alien," wrote one commenter.
Vietnam's trash problems, discussed at length in a recent post on the blog Vietnam Coracle, is an issue at many Vietnamese beaches and is well known among local tour operators.
"Local tourists litter everywhere they go. We really don't know how to explain to our foreign clients about the problem," Huynh Cong Men, director of the Ho Chi Minh City-based tourism company Sac Mau Cuoc Song told the newspaper.
Some municipalities have begun to address the issue with fines. Da Nang authorities have launched an anti-littering campaign wherein those who leave trash on the city's beaches will be fined up to VND300,000.
Hopefully, this mix of public shaming and monetary penalties will result in a local paradigm shift when it comes to keeping public spaces trash-free.