In our latest addition of Saigoneer Getaways, we bike through Vietnam's former Imperial capital, Hue. Despite rapid modernization throughout Vietnam, Hue has somehow retained is 'charm.
---
Related Articles:
- Saigoneer Getaways: Exploring The Mekong Delta By Bicycle
- Saigoneer Getaways: The Melting Pot Of The Philippines
- Saigoneer Getaways: Can Gio And The Mekong Delta
---
An old man at a table minds his own business as the world rapidly changes around him - he sips his tea, smokes his cigarette, and carries on as usual.
Similarly, Hue remains much the same as it's been for years while nearby Da Nang and Hoi An develop at a mind numbing pace. The Huong River (also known as the Perfume River) may have a few more tourist boats than it did 10 years ago, but much of the city seems to have retained its slow and easy pace. Bicycles are still used by many as a primary source of transportation, and motorbikes horns are far more intermittent than even the most remote hem in Saigon.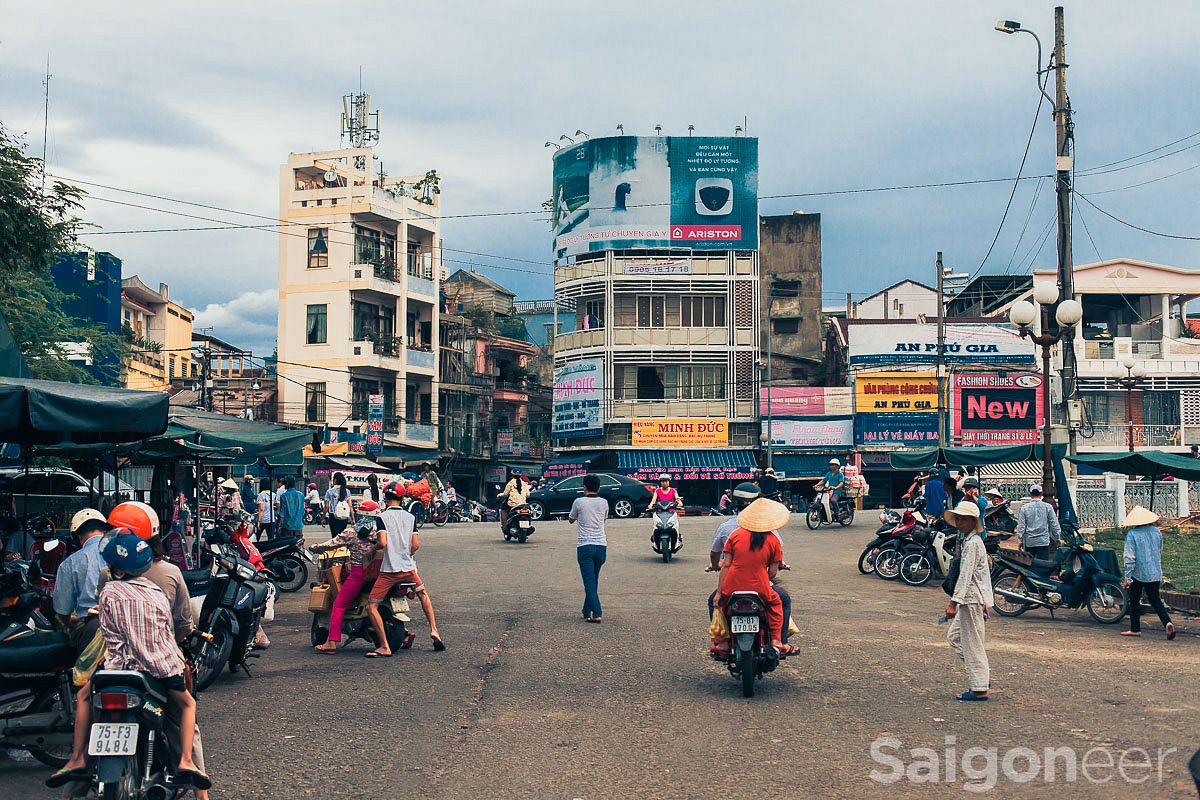 Dotted with war cemeteries and mausoleums of Vietnam's kings of yesteryear, Hue's languid characteristics interestingly mirror the idea of "resting in peace" - quiet, historical and sleepy. The glory days of Vietnam lie memorialized and scattered throughout Hue's surrounding countryside.
Seeing the city and surrounding countryside can be accomplished by hopping on a hot pink tour bus, or grabbing one of the countless bicycles in Hue. I'm not a big fan of the tour bus, so of course, I opted for the latter option.
Twelve kilometers outside of the city center, Minh Mang's tomb sits on the edge of the Huong River. It still sits quietly - birds chirp, dragonflies hover overhead and the wind blows gently across the lakes surrounding the mausoleum. It's as if time has slowed down or even stopped.
Construction started in 1841 and was completed in 1843. Lakes were strategically formed around the Minh Mang's final resting place - forming a crescent symobolzing the new moon. Interestingly, according to our guide, no one quite knows where Mang is actually buried as the route was held top secret.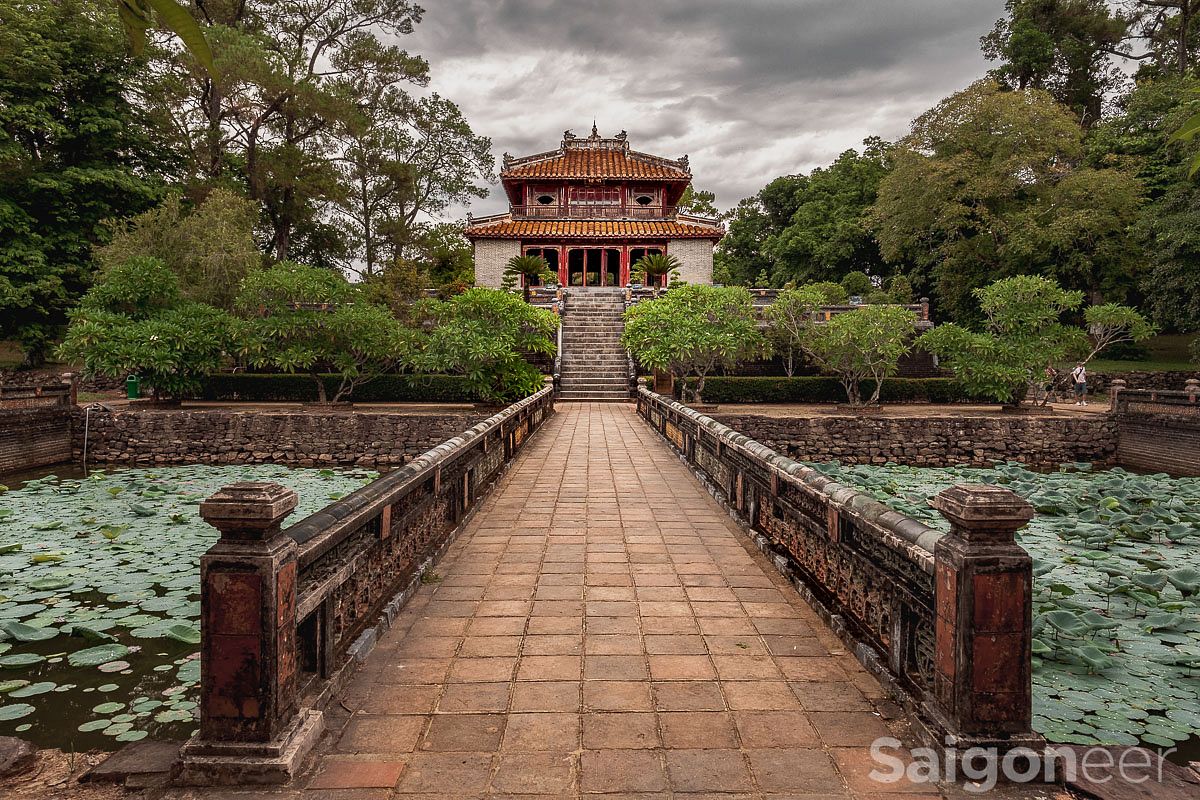 The Citadel and the Imperial City, while famous to the west as it was heavily damaged during the American/Vietnam conflict, is currently being rebuilt and given a well needed facelift. The testimony to the ways of life for the Nguyen Dynasty gives insight to social norms and values of today, not to mention the ubiquity of the Nguyen surname.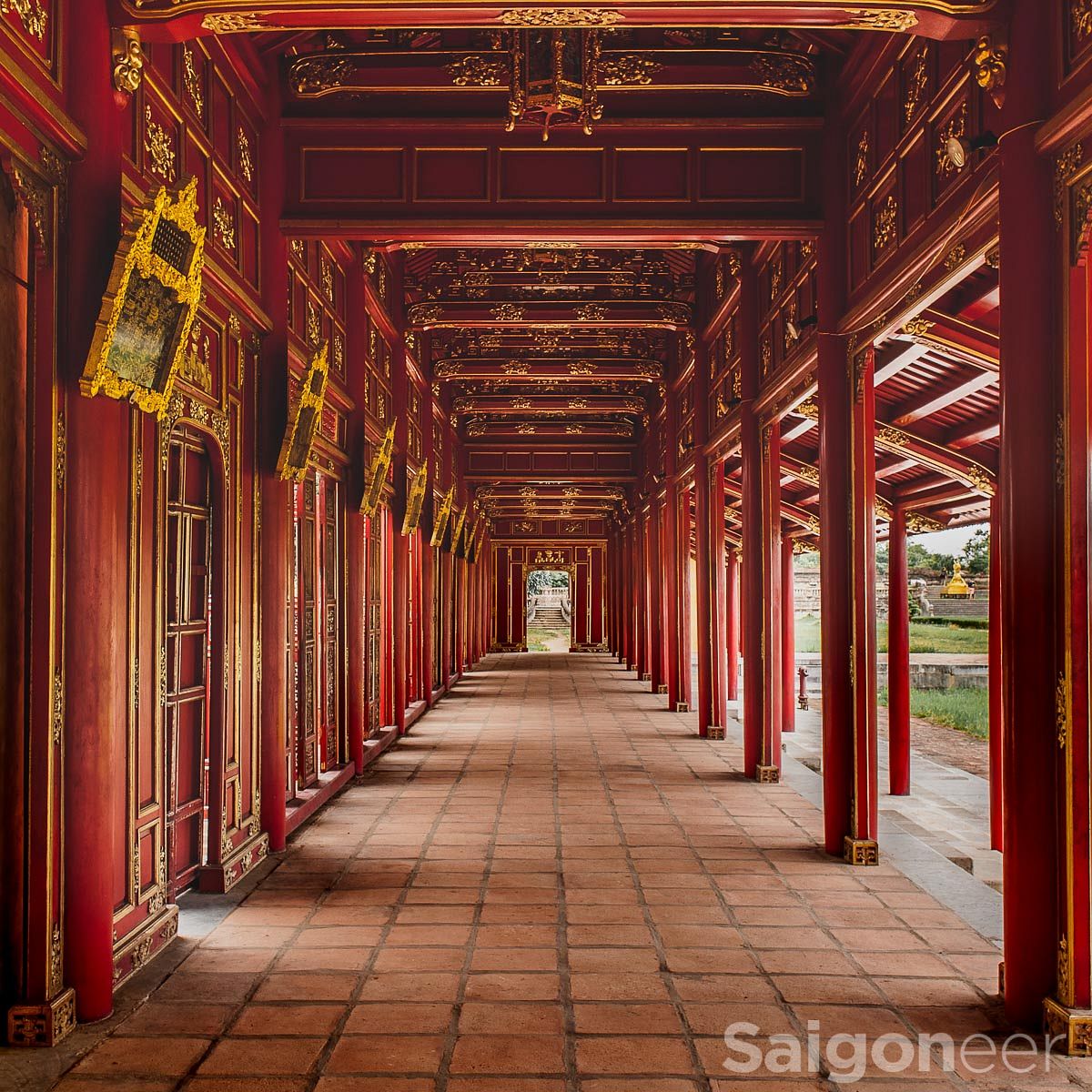 Pedaling through the countryside allows for infinite little moments to unfold as you pass by, often causing pauses for photos or further explorations. Whether it be to snap a shot of a local fishing boat passing under a bridge or watching a young worker wade through a lotus pond, the vignettes offered up by analog modes of transportation are endless.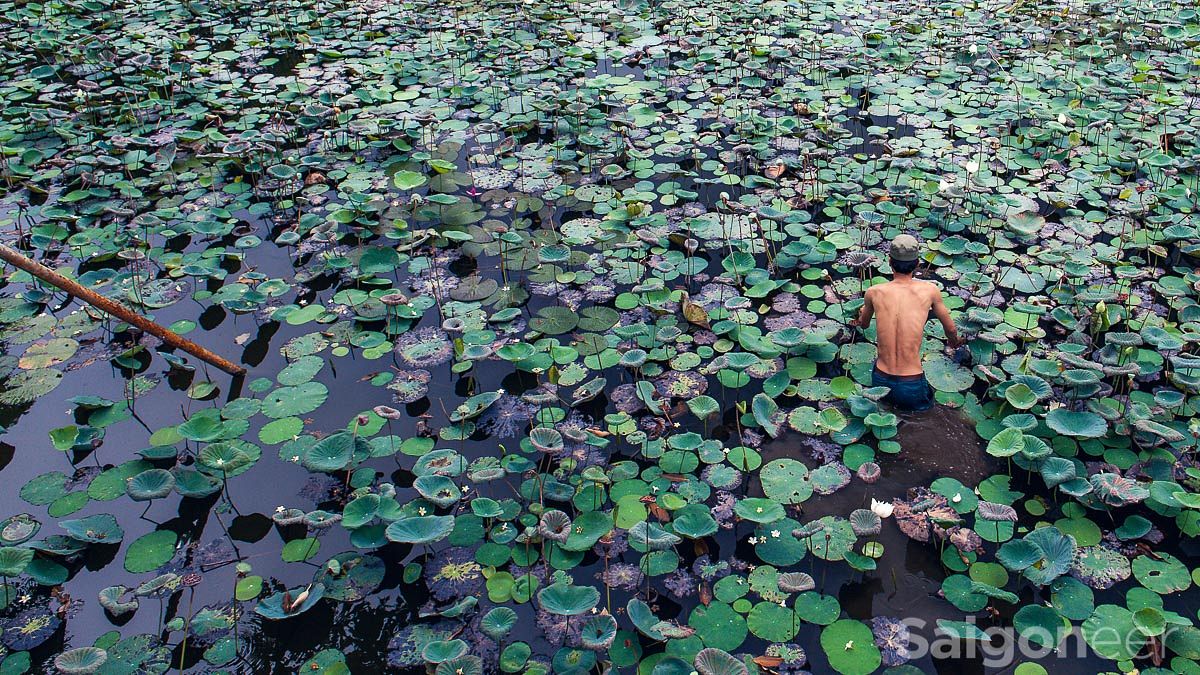 It's easy to let life slow down while cycling around Hue's surrounding countryside. Strangely, upon pedaling back into the city center, not much changes in pace. Still easy going, still sleepy and still flows like the slow moving current of the Hoang River.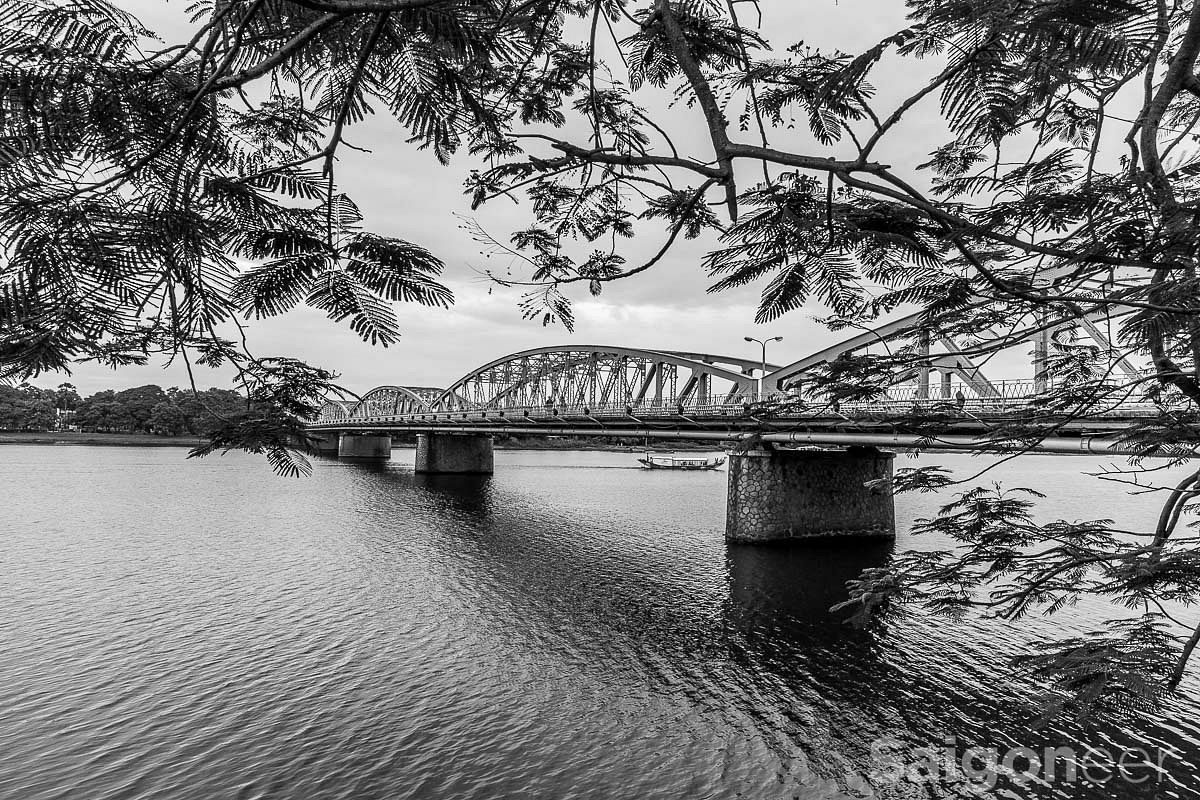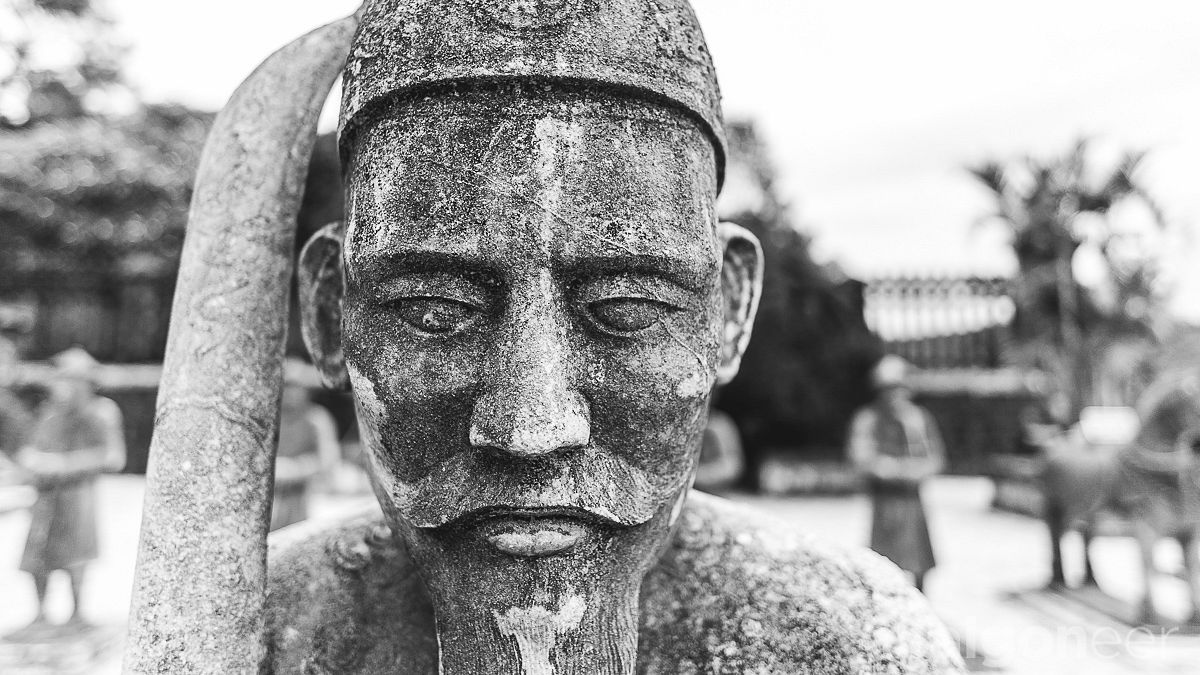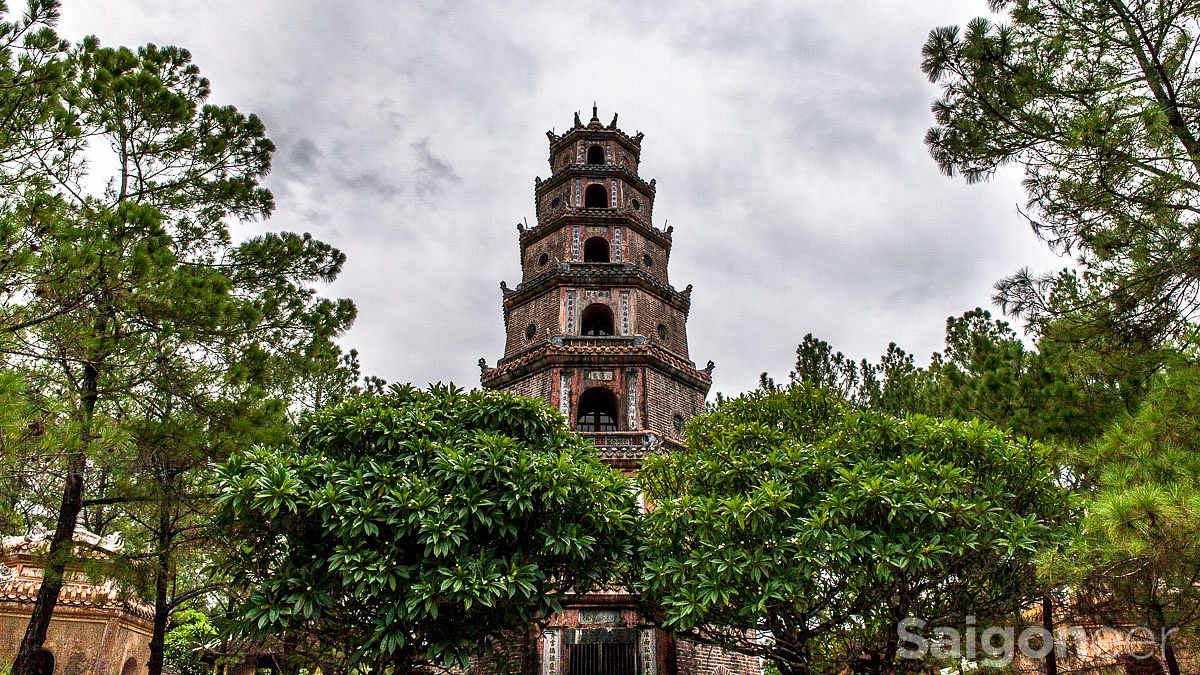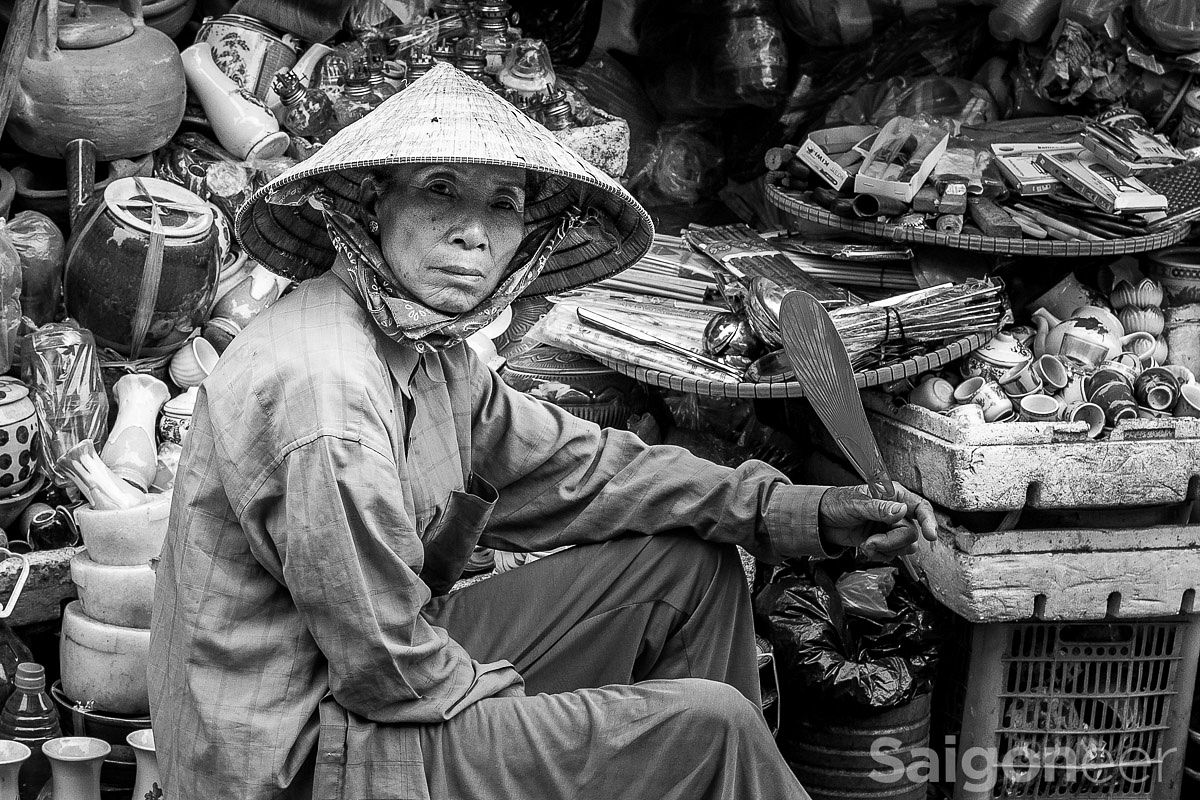 Many thanks to Vietnam Bike Tours for their hospitality.