Even during the summer, when the sun bares its teeth and snarls at passing clouds, one must eat. But lugging a belly stuffed with hot, heavy soup, rice and meat through days devoid of shade sounds horrible. So I often settle for lighter fare. Fruit, salads, cold noodles. One of my favorite items for supplying nutrients without overburdening the little thermal factory that is my metabolism is rice paper rolls.
Filled with fresh vegetables and served at room temperature, they seem so suited for the season that they are sometimes referred to as "summer rolls" on English-language menus to differentiate them from their deep-fried "spring roll" brethren. Within this category, gỏi cuốn is certainly the most common variety found in Saigon, but the pork belly that they contain isn't to my liking (I know, I know, save your hate mail), which has led me to seek out alternatives.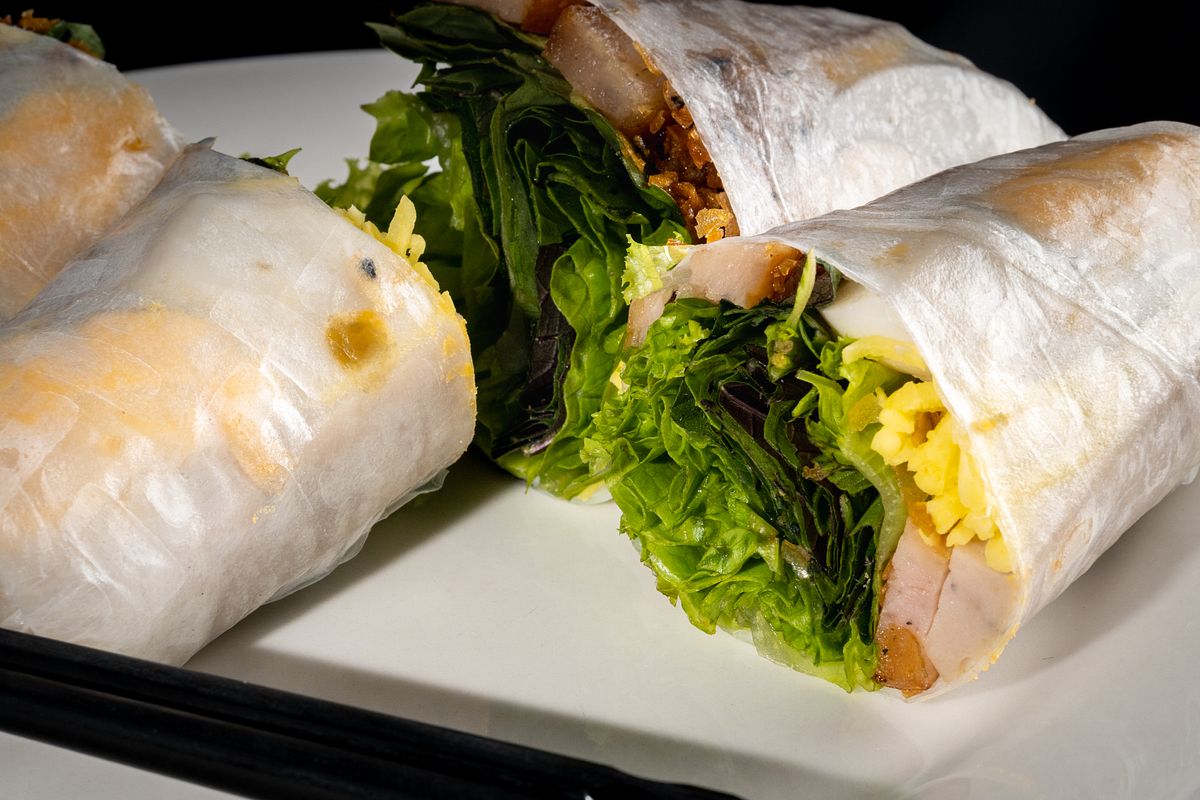 Nem cuốn ditches the pork and shrimp for hard-boiled eggs, and sometimes crispy bits of rice cracker are sprinkled in, adding a thrilling texture element to the entire affair. The dish's namesake nem contributes a pleasant saltiness that seems appropriate for sunny days when every grain of salt in one's body attempts an escape via one's sweat glands.
I recently visited Phan Rang Quán in District 7 for a rather indulgent meal of bánh xèo and bánh khọt. Those dishes were good, but what stuck out was the nem cuốn. Each roll is ample without being heavy and balances its contained elements exceedingly well. I was compelled to order what is arguably an appetizer or side dish as a full meal a few days later thanks to the dipping sauce.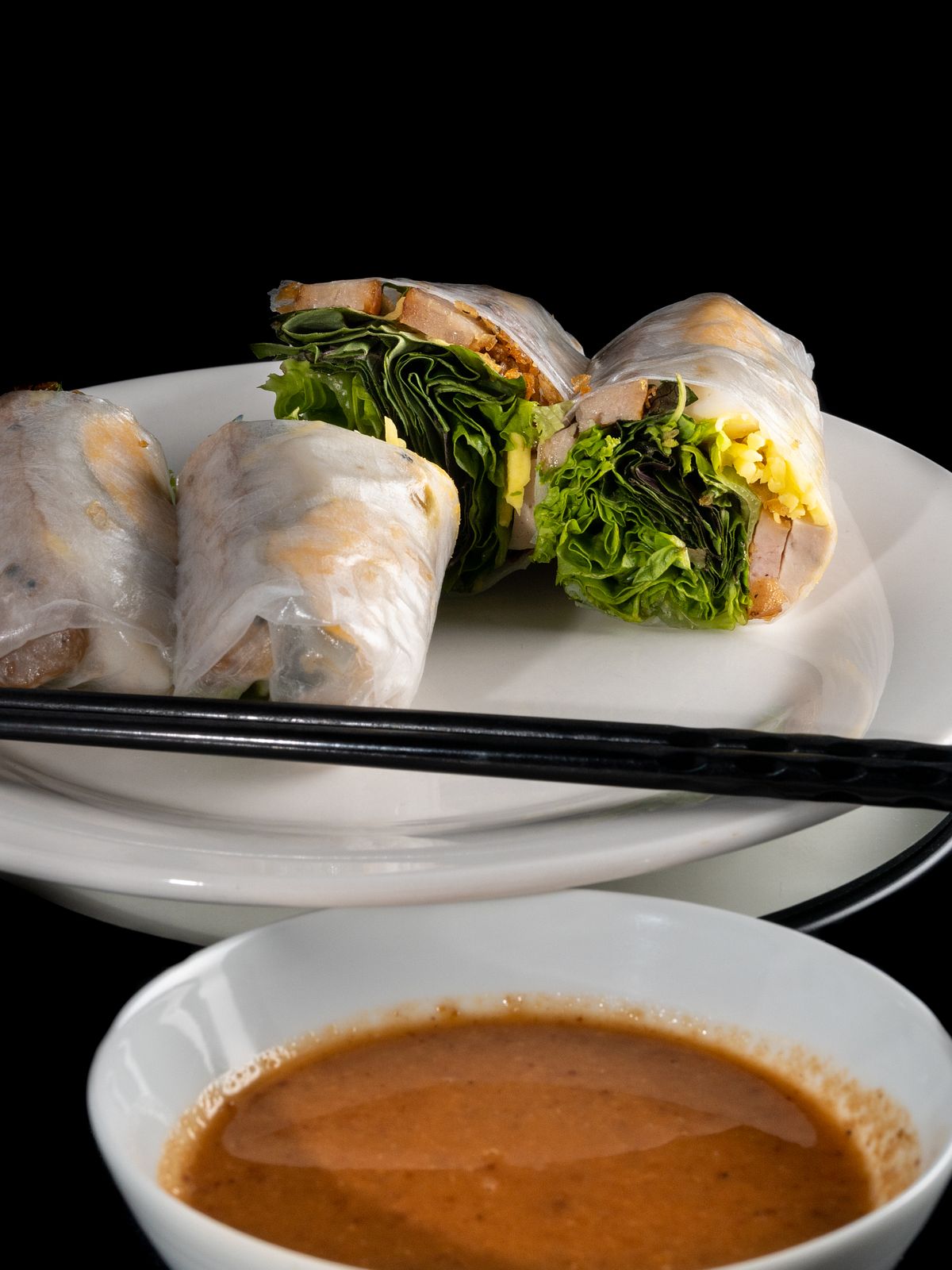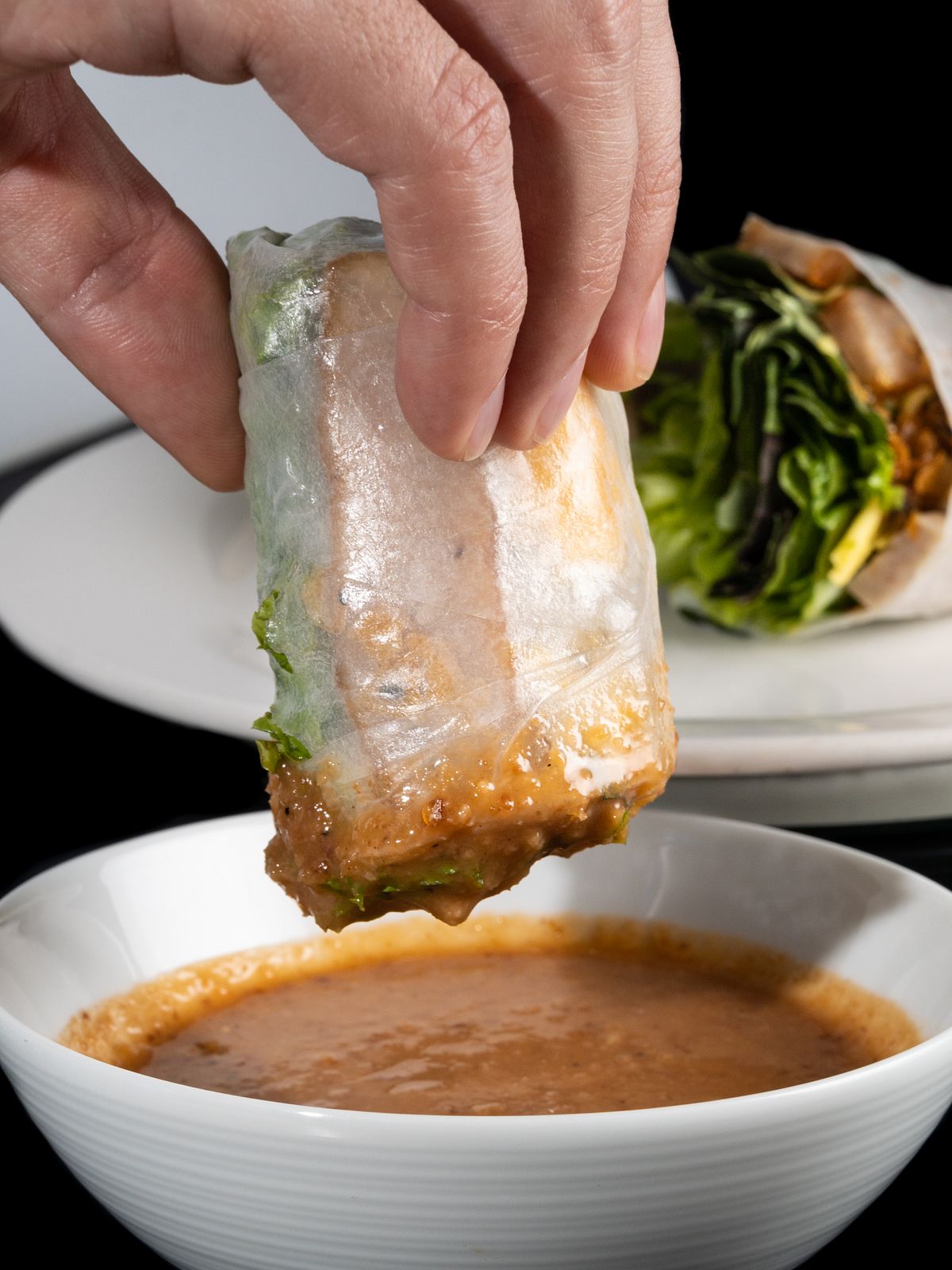 Instead of routine nước mắm ngọt or tương đen like in Saigon, Central Vietnam often serves its myriad rolls with a rich peanut sauce. When slathered on the nem cuốn, the umami-succulent concoction makes them hearty enough to be a meal. They are a bit pricey (VND25,000 per roll of 2–3 rolls per serving), but make for a scrumptious lunch that won't slow you down during the sweltering afternoon ahead.
091 529 19 29
399 Lê Văn Lương, Tân Phong Ward, D7, HCMC