Huy Nguyen's lovingly restored colonial-era bolt-hole, tucked away above a hẻm off Nguyen Hue, is a masterclass in making the best use of small spaces. As the owner of Mountain Retreat restaurant, Nguyen has a little black book of contacts and suppliers that was invaluable throughout the place's six-week renovation. The result is a living portfolio of his own personal aesthetic, combined with authentic and witty nods to Vietnam's past. The 30-square-meter space is a concise illustration of Saigon's aesthetic history.
Nguyen grew up in an old Da Lat villa with adjoining communal spaces for neighbors and family to get together and share local news, perform daily domestic chores or repair household items and furniture. It is from his childhood that the restaurateur gets his love of storied treasures, his admiration for French architecture and his deep respect for workmanship.
From the beginning, Nguyen had a clear idea of the type of space he wanted to create: rich in heritage and charm, but practical and comfortable for guests and friends to use. Once he found the location – replete with original floor tiles and ironwork windows – he wasted no time in getting started.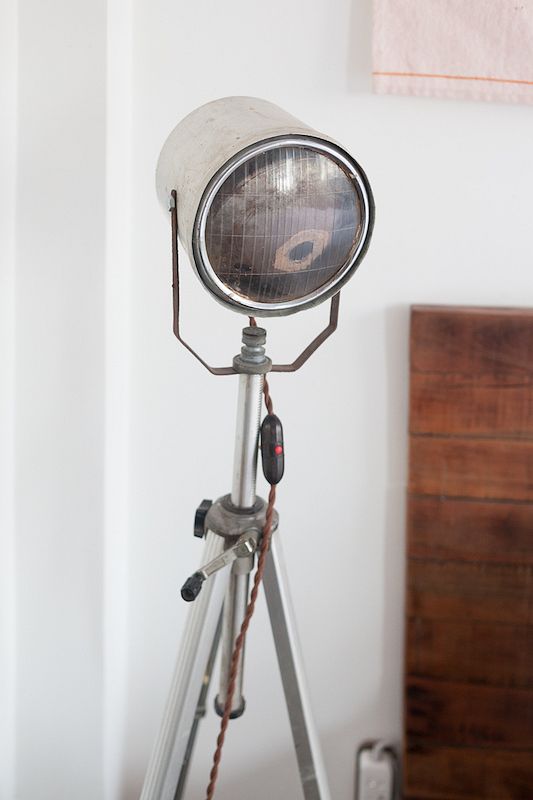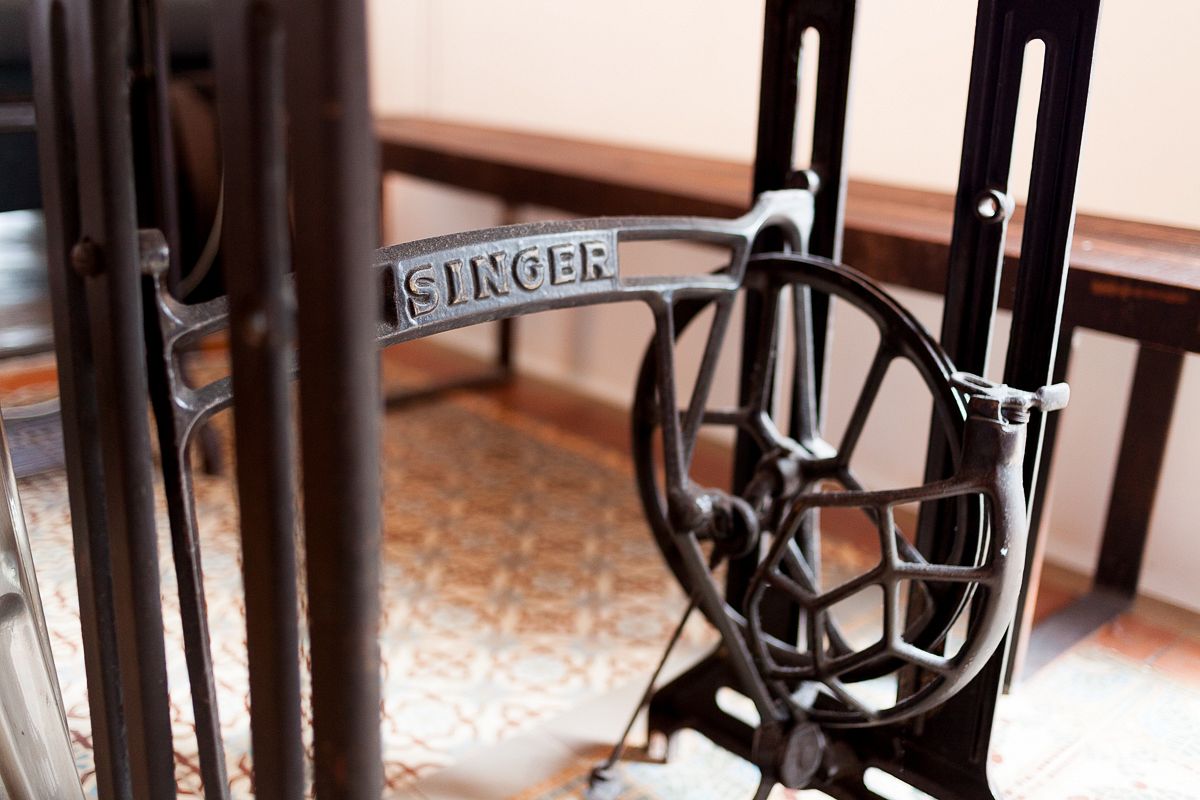 Combining sourced and found vintage objects, such as Singer sewing machine legs and old Honda Cub lamps, he commissioned craftspeople to transform them into pieces that would work in the diminutive space. Nguyen loves this way of working: giving new life to old objects and creating pieces that have a history, a story and a sense of humor. The color palette is neutral, with bare, whitewashed walls and natural materials used throughout, allowing the carefully curated objects to take center stage.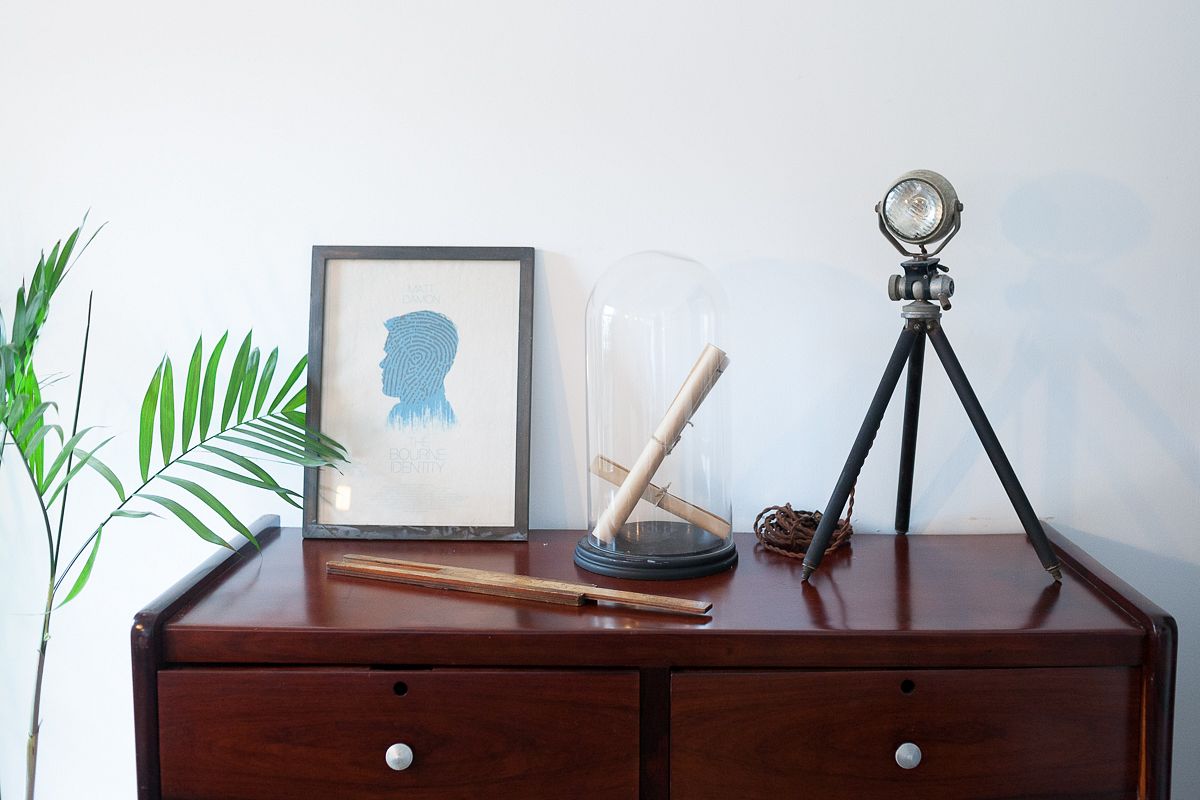 Where he could, Nguyen restored original details, such as the floor tiles, which bear the subtle patina that comes from over 100 years of daily service. He re-plastered where he could not repair and installed original French-style lighting with exposed wiring, whose grid creates a sense of structure around an otherwise open-plan and fluid space.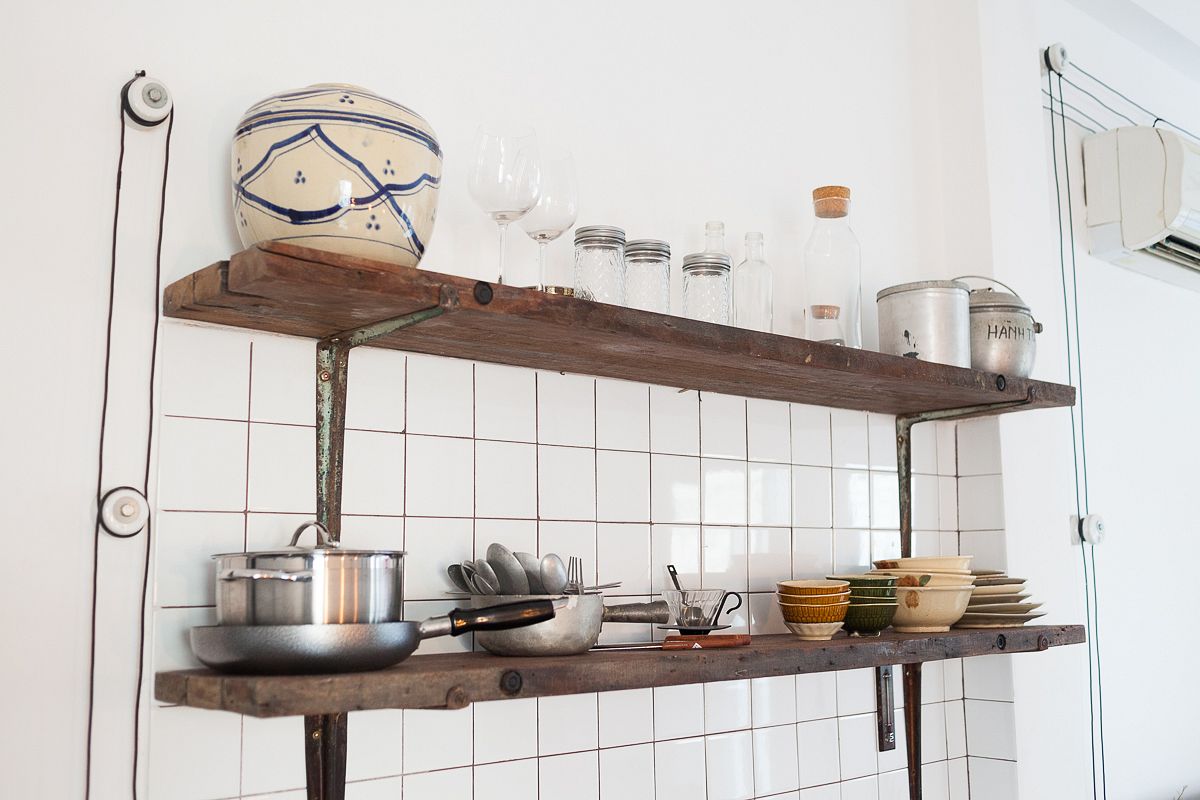 Nguyen believes his decorating style is emblematic of a shift among his peers – both in Vietnam and abroad – towards a gentler form of consumerism, one that is about restoring and repurposing rather than buying new. More and more, his friends are turning to craftspeople – carpenters, ironmongers and artists – to create bespoke pieces of furniture which suit their needs and space rather than opting for the generic convenience of UMA or IKEA.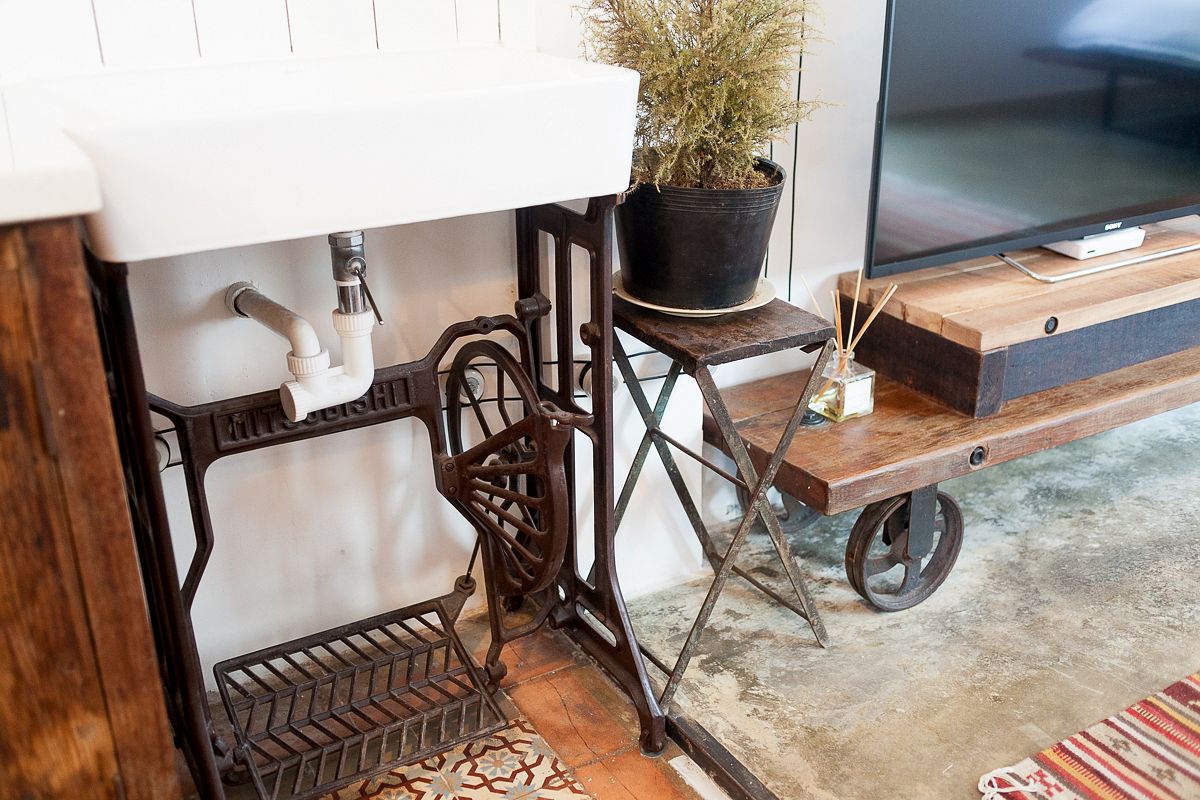 This is good news for the antique traders of Saigon, who, just a few years ago, were struggling to find a market for the mountains of vintage items discarded from traditional homes and houses as high-rise apartment blocks steadily took their place in Saigon's ever-changing skyline.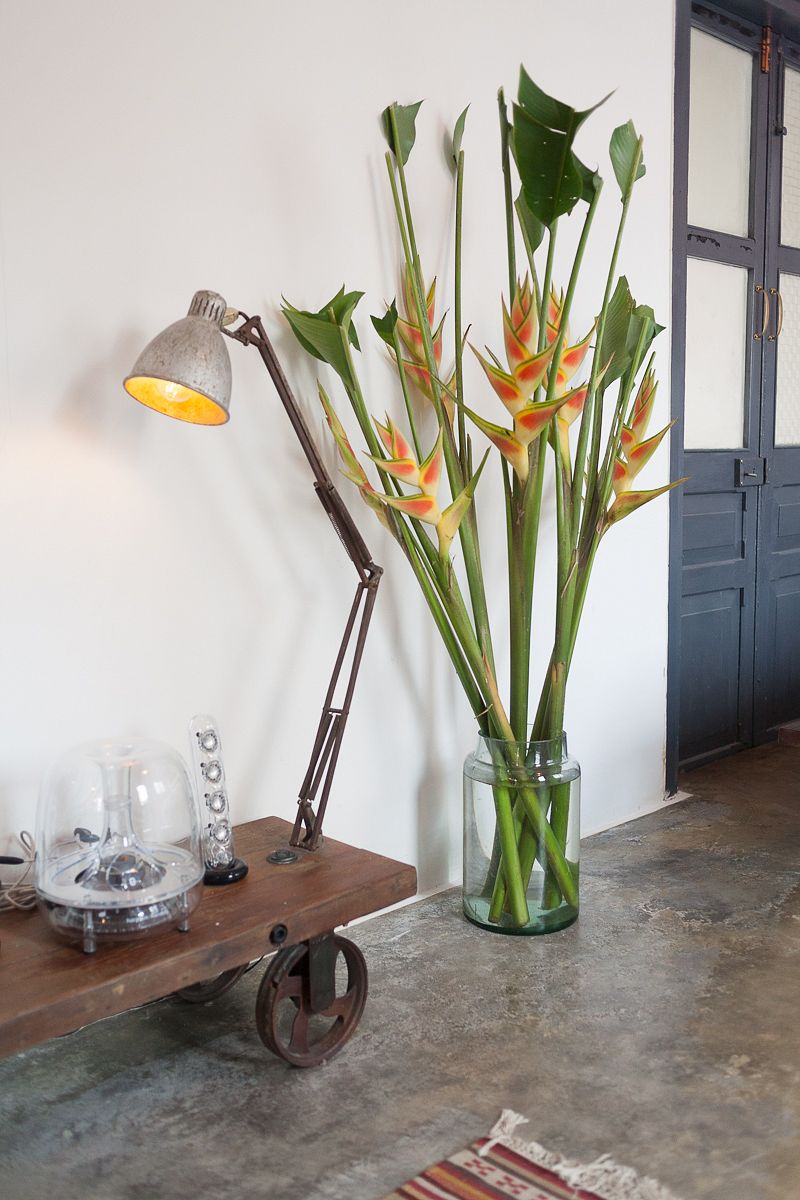 During this time, old shutters were given away on the side of highways; now, however, savvy traders have realized they have a value, thanks to the likes of Instagram and Pinterest. Today, taking pride in your home and having a unique and highly personalized – thus Instagrammable – living space, is as important as your get-up. This is an enormous shift from the uniform aesthetics of Saigon's recent history. It is also good news for a new generation of makers, who are returning to traditional crafts to cater for a burgeoning new market of conscious consumers.
Being an entrepreneur, Nguyen is all too aware that he has created a lifestyle which people are willing to pay for: his apartment boasts 98% occupancy on Airbnb in a city awash with more affordable accommodation options. However Nguyen says his customers are, like him, after something more authentic, a window into local life and a true sense of place. In fact, his first foray into interior design has proven such a success that he's already looking for his next project. And, unsurprisingly, this time he's after a much bigger location. Watch that space – literally.
---

Related Articles:
---