The massive resort in central Vietnam will include seven hotels containing a total of 7,000 rooms, a casino, spa, amusement park, beachclub and mountain clubhouse.
Vietnam's government recently approved plans for the resort which were designed by the Bangkok branch of global architectural firm Chapman Taylor. The resort will occupy an enormous 728 hectare (1,800 acre) stretch of land and function as a self-contained travel destination that includes 500 private villas with ocean views and numerous entertainment options.
Chapman Taylor, originally founded in 1957 in the UK, has won more than 250 international design awards and is responsible for such landmark projects as the Mall of Qatar, a techpark in Bolzano, Italy and the Brussels Airport Connector in Belgium.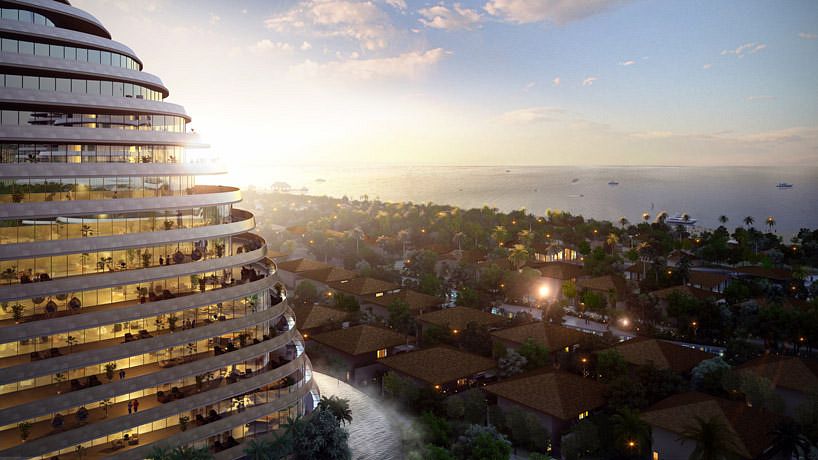 Mui Dinh is a sparsely populated stretch of beach in Ninh Thuan Province about halfway between Nha Trang and Phan Thiet. The area's unique landscapes – which consists of lush jungles, rock-ragged mountains, sand dunes and turquoise waters – experience dynamic weather patterns similar to Mui Ne. It is currently not a major tourist area and its top industries are fishing and agriculture.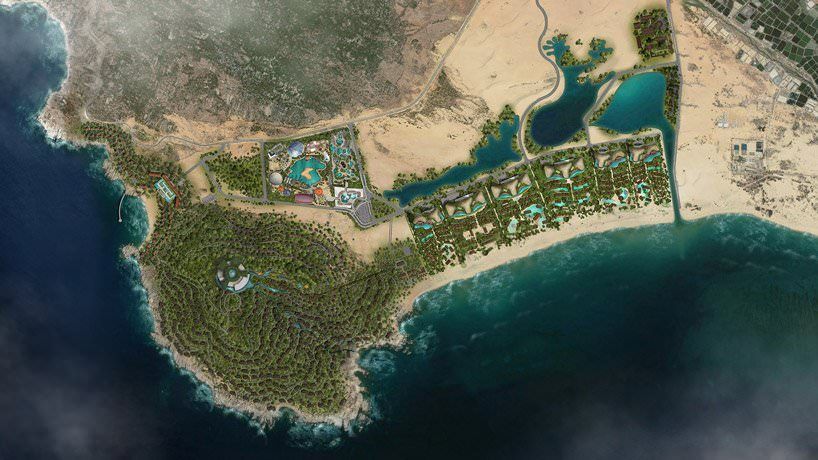 The region was also an important part of the Cham empire which extended into Vietnam several hundred years ago. This history helped inform the design of new Ecopark. In an interview published on their company website, Chapman Taylor's Southeast Asia Director Oscar Martinez explained: "Through research of the history and culture, we learned that this area of Vietnam was home to settlements built by the Cham people, the first nomads to arrive and establish this as their home. They lived in and shaped this habitat for hundreds of years, bringing specific traditions, materials, crafts, fabrics, and a rich array of colors. They also built temples in the area using local materials and certain intricate architectural details. These elements shaped the design, creating a modern development rooted in the area's deep history."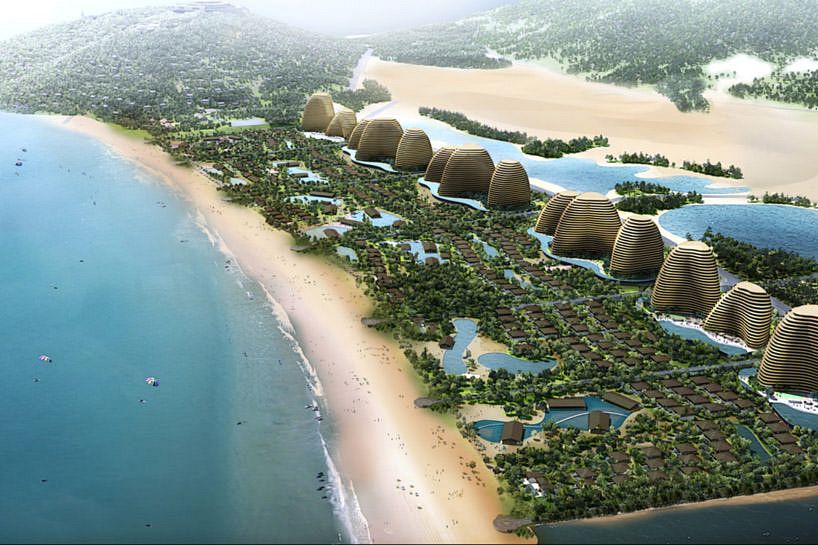 The company claims sustainability and conservation lie at the core of the project as well. Its design and architecture take inspiration from the surrounding sand, salt and sea. The buildings will be constructed to maximize ventilation and shade and cut down on energy costs while rainwater will be stored and recycled along with other wastes.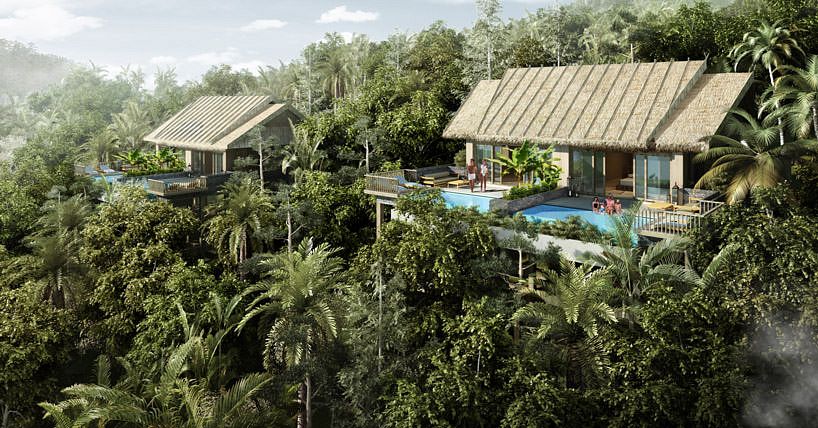 Martinez added: "We firmly believed from the very beginning that we had to leave this area untouched and preserve it exactly as it is. We carried out a thorough analysis straight away to establish how many hours of sunshine the site receives throughout the year, what changes occur with each season and between day and night, how the humidity varies, what temperatures to expect, rain periods, etc. We established how the tides worked, how the dunes were formed, and the ways in which the winds acted. And all that information and analysis helped us to deliver a design that is fully adapted to this ecosystem and performs better naturally at a lower cost."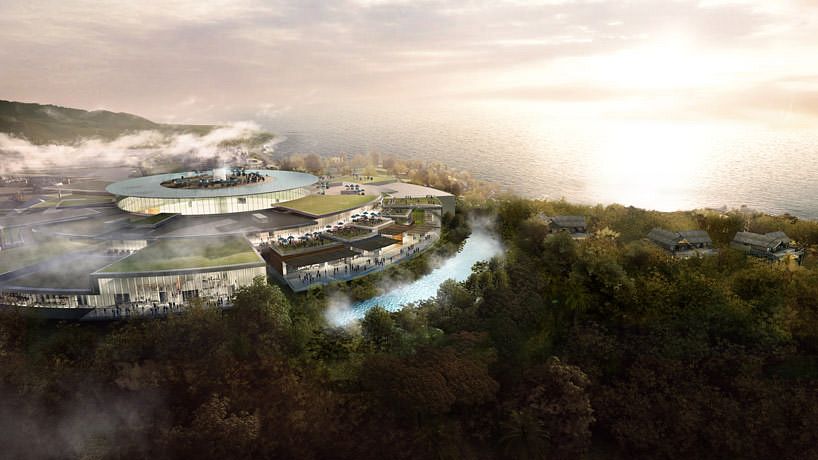 The resort aims to take advantage of increasingly wealthy Asian travelers as well as deep-pocketed visitors from Europe and North America. While the influx of cash and associated infrastructure may immediately benefit many of the residents in what is one of southern Vietnam's poorest and least developed provinces, the resort's arrival does worry some. Locals not directly working with the resort will not see a significant rise in their incomes. A massive shift in economic disparity could lead to unforeseen changes in societal structures and daily lives. Similarly, even with the best intentions, all development comes with environmental costs and risks.
[Photos via Forbes]
---

Related Articles:
---