Saigoneer is proud to be the media sponsor of the TP. Hồ Chí Minh: MEGA City photo book. Over the course of the next few weeks, we'll be giving you an overview of the book's fantastic photos. Today we'll take a closer look at the fourth chapter: Demolition & Vision.
The book, edited by Michael Waibel and Henning Hilbert, was produced with the support of the Goethe Institut, and funding from Audi. It is split into 8 chapters, each covering a major theme related to HCMC's rapid urban development.
The book is available at HCMC Artbook book shops. To order a copy directly, please contact info@saigoneer.com.
This article is part of a series. One can find the previous articles here.
The Thu Thiem project encompasses the development of a new Central Business District (CBD) on a peninsula opposite the colonial city in District 1 of Ho Chi Minh City.
It undoubtedly took the newly developed Pudong urban area of Shanghai as its model. The aim of Thu Thiem is to remove development pressure from the old city and build a new modern world-class city and business centre with a renowned skyline.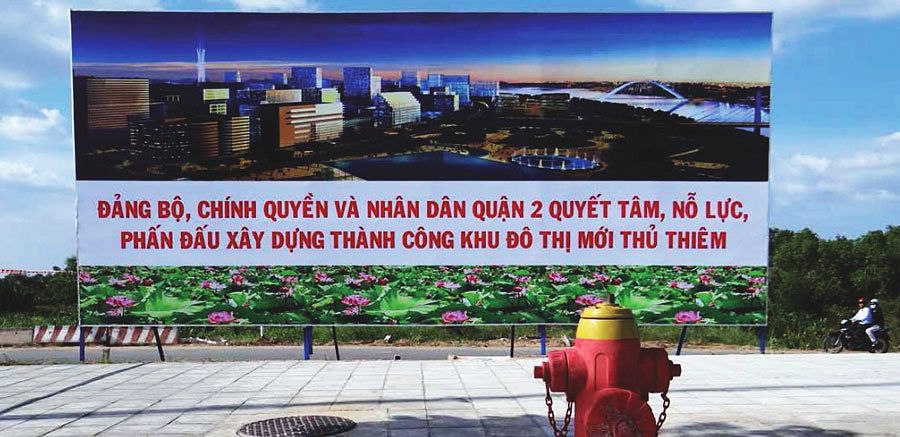 The construction of a 1,5 km long tunnel, as part of the Vo Van Kiet highway (funded by a loan from the Japanese Development Bank), and the erection of several bridges serves to connect the peninsula to the surrounding parts of the city. In January 2008, the first bridge connecting Thu Thiem with the Binh Thanh District was completed. After some delays, the tunnel construction below Saigon River was finished in November 2011. The total development area is about 657 ha and the future population size is expected to reach 130,000 people. The Thu Thiem New Urban Center Management Authority is a special-purpose association tasked with managing several hundred million US dollars to develop the new Central Business District.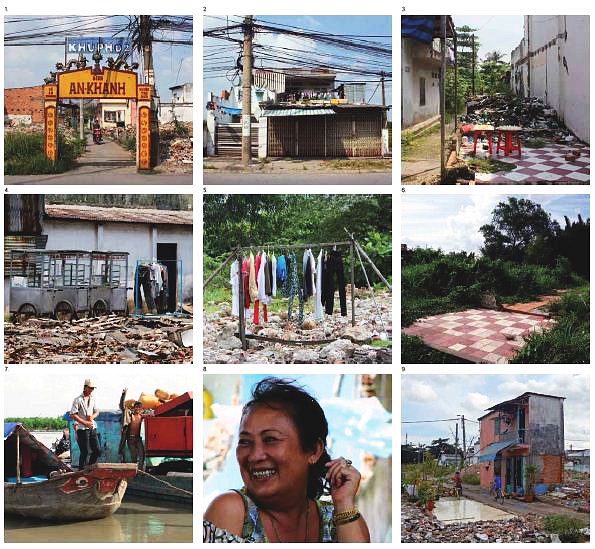 However, progress was quite slow during the first years of development. For a long time, construction activities focussed on building traffic infrastructure and demolishing existing settlement structures. Several tens of thousands of people had to be relocated.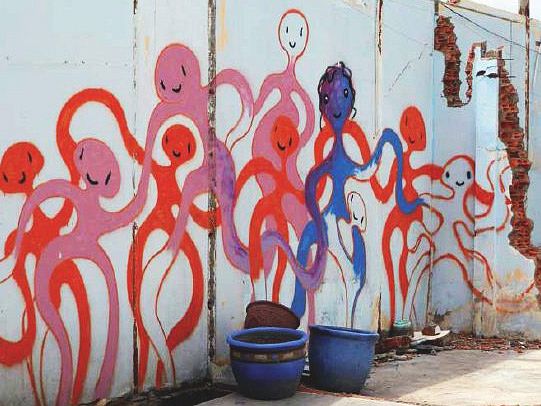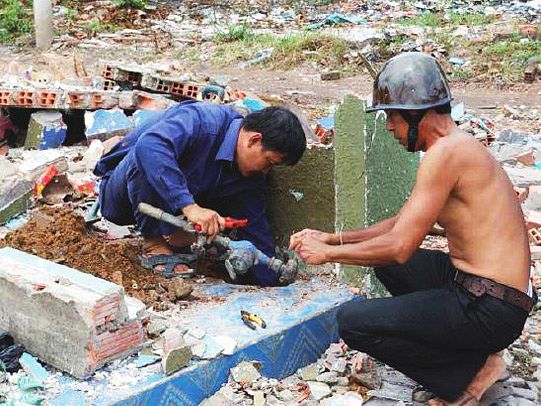 Whereas there is almost no new residential construction at the planning site of Thu Thiem, construction activities have been booming in neighbouring areas for many years, such as in An Khanh's new urban area. As in the case of Saigon South, the developer companies - with many Vietnamese enterprises among them - try to appeal to the rapidly emerging middle and upper classes. The erection of the Vo Van Kiet highway has provided these sites with an excellent traffic link to the city centre. New residents stand to benefit economically from the future CBD.
This is just a taste of what's offered in the book which is a value at VND900,000. The book is available at HCMC Artbook book shops. To order a copy directly, please contact info@saigoneer.com.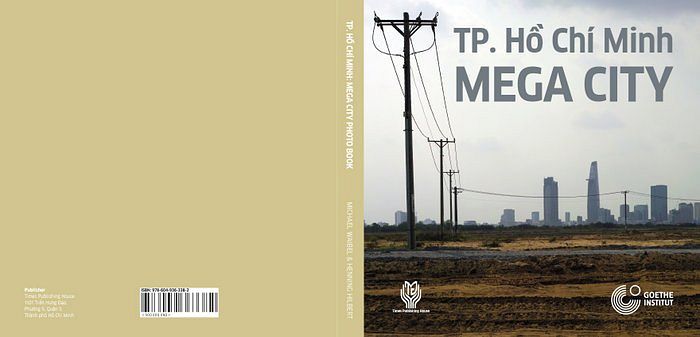 [Top images (2012) taken by Michael Waibel]