Over the past 20 years, Ton Duc Thang has transformed from a tree-lined street of colonial buildings to a strip of high rise offices and hotels. The stretch along the water is of particular value to developers and there are 2 new skyscrapers set to emerge in the next few years.
The first is The Waterfront Saigon at 1-1A Ton Duc Thang which is already under construction. When completed, it will be 27 stories high and boast a 2,190 m2 footprint.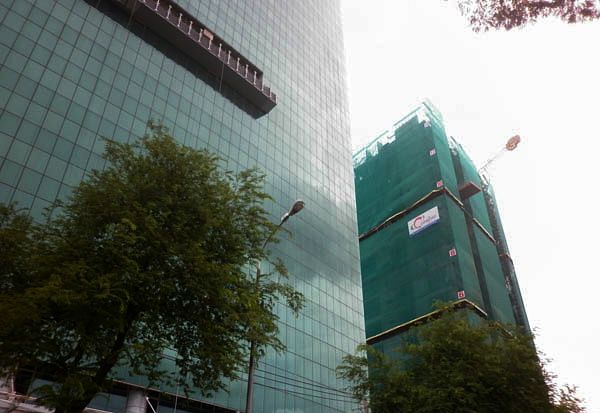 The building will feature a mixture of commercial space and high-end condominiums and is expected to open in 2015.
Next up is the Vietcapital Center for which there are some nice renderings but little information.
Located at 3A – 3B Ton Duc Thang (goodbye 3A station?) The structure will have a total floor area of 60.788 m2 and house offices and apartments.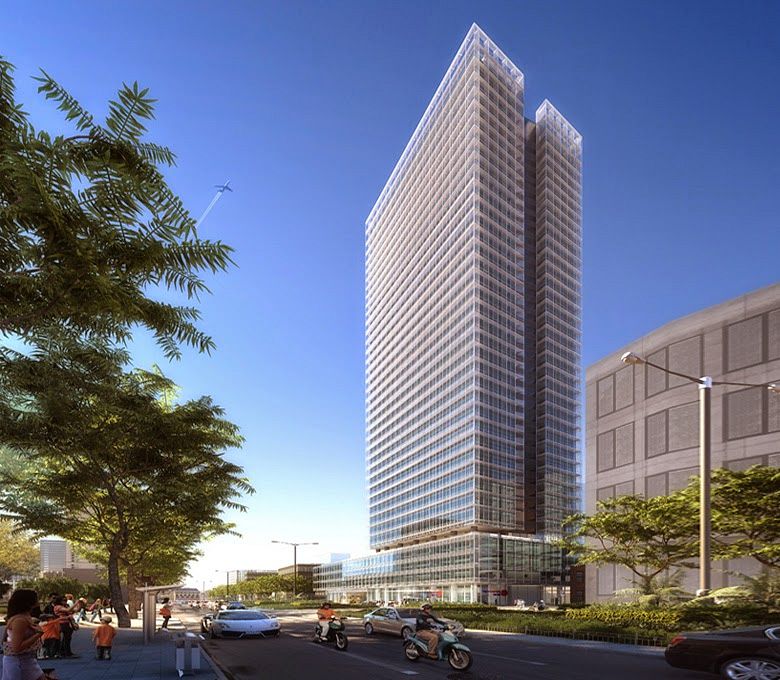 No word on the number of stories or expected completion date.
While shiny new buildings may be popping up on Ton Duc Thang, the road is an absolute nightmare when it comes to driving and the area directly along the water leaves a lot to be desired (can we get a park?).
Perhaps these will be improved as the street's social status rises and port facilities are moved farther away from the city center.
[REIC]