Vo Trong Nghia architects are back in the spotlight, this time for their FPT University administration building. It's green checkerboard design is so inviting, it almost makes us want to go back to school. Almost.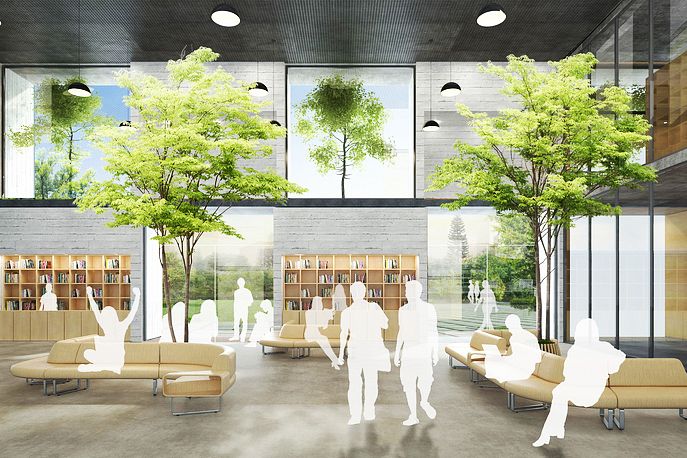 From the architect: Located in Hightech Park Hoa Lac, Thach That, 34 km far away from Hanoi, the project "Administrative building of FPT University " is as an harmonized entrance with surrounding landscape to welcome students and visitors and as an impressive place to city.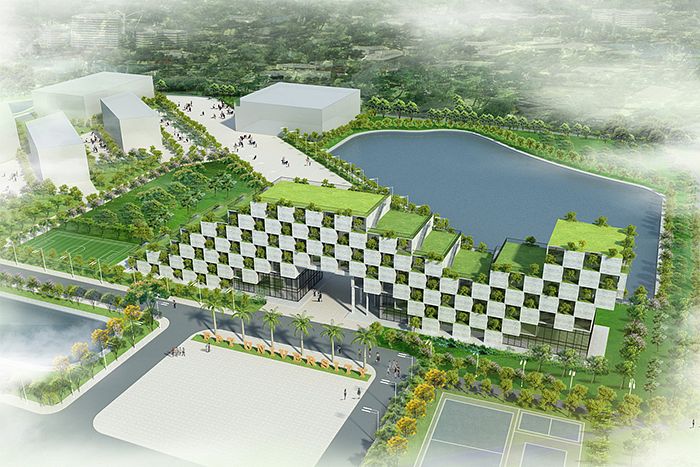 On the site of 4,4ha, the project is a modern 7 floor building with green façade and green roof. The façade is designed alternatively with solid and opening checkerboards. Big 1 floor trees are planted in the opening checkerboards and make staffs working in this building feel the greenery of parks.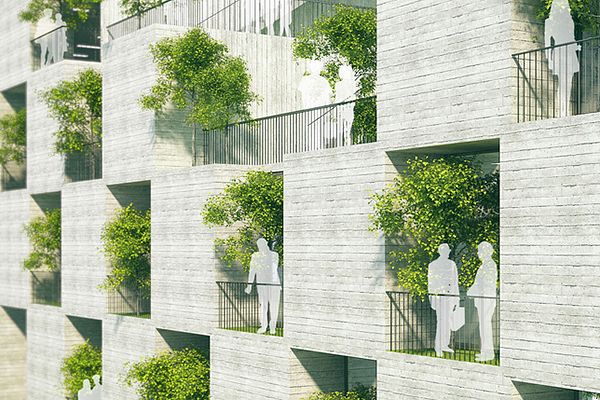 The soft shape of this building is combined from stacked concrete blocks, reminding a dragon fly on the sky, making a special impression for FPT University. Each block is designed to get lighting and natural air go through in this project to save consumption energy and to adopt to backout situation happening frequently in Hanoi. Roof of the building is covered by green, big plants to create relax fresh space for staffs and to protect sunlight for whole building.