Saigoneer is proud to be the media sponsor of the Hà Nội: CAPITAL City photo book. Over the course of the next few weeks, we'll be giving you an overview of the book's fantastic photos and stories. Today, we'll take a closer look at the third chapter: Change over time.
---
Related Articles:
- Hà Nội: CAPITAL City - The Capital City From Above
- Hà Nội: CAPITAL City - Change Over Time - Part 1
- Hà Nội: CAPITAL City - Change Over Time - Part 2
---
Hanoi is arguably host to the most charming architectural landscape in urban Vietnam. The city center is host to an exceptional mix of different architectural styles illustrating its unique history.
In the southern part of the French colonial quarter there are dozens of exceptionally beautiful Art Deco-style villas dating back the 1920s and 1930s, built by the first generation of Vietnamese architects. It is a pity that more and more of these villas are being demolished to make room for commercial purposes. The architectural heritage suffers not only from demolition, but from the continuous neglect by homeowners as there is a general lack of know-how in terms of maintenance and of proper renovation.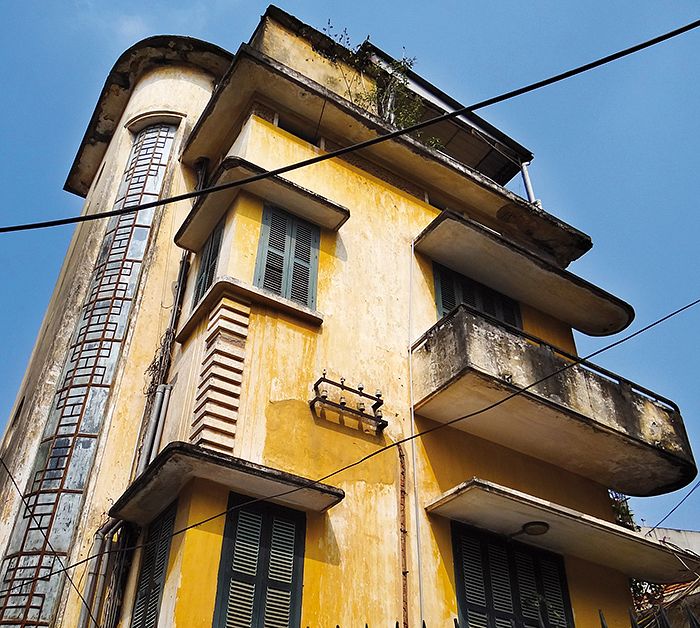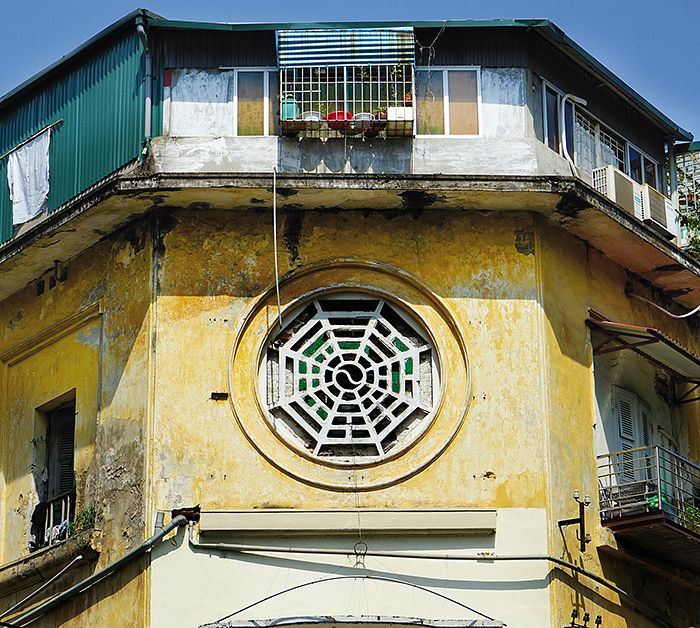 As a result, many buildings have become so dilapidated that demolition seems to be the only possible conclusion. Policy makers seem to be unaware that residential buildings are part of an architectural heritage, in addition to religious monuments or cultural icons such as the municipal theatre.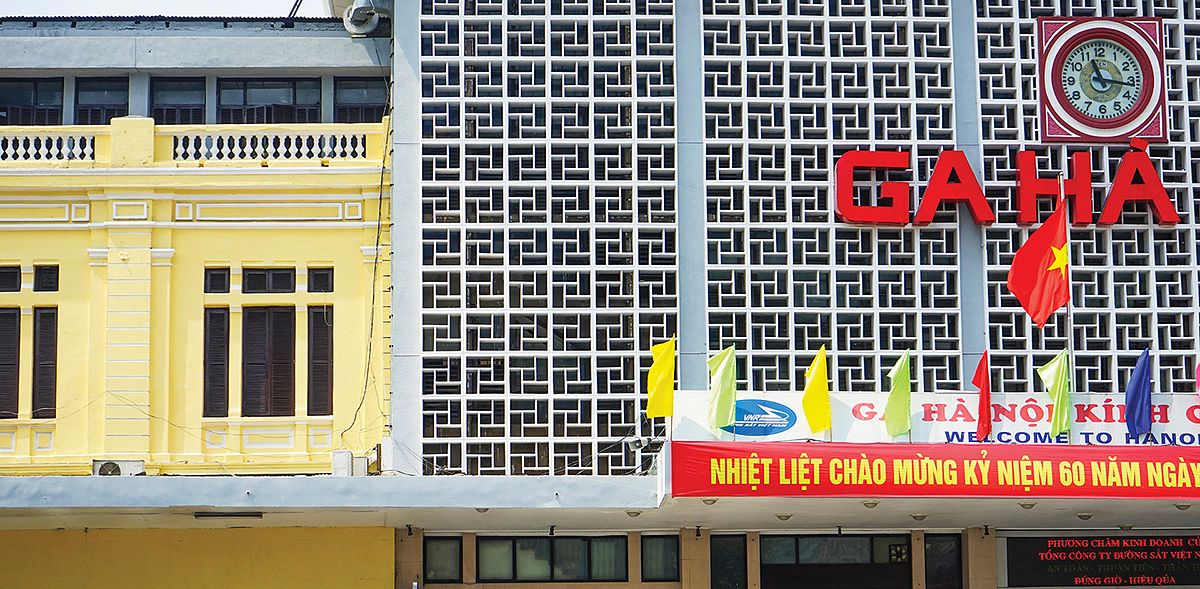 The most popular type of housing is still the modern adaptation of the traditional tube house. The narrower edge is oriented towards the street and often only measures three to five meters. In contrast, the length towards the back of the plot can extend up to 20 meters, and in some cases considerably more. In Hanoi, this type of house usually has three to five storeys and roofs made of red or green corrugated sheet metal.
In recent years, high-rise condominiums have gained popularity among the urban middle class population. In general, this can be attributed to smaller family sizes and changing lifestyle preference patterns. The younger generation values proximity to shopping and leisure spaces, the availability of parking spaces for their cars, and security.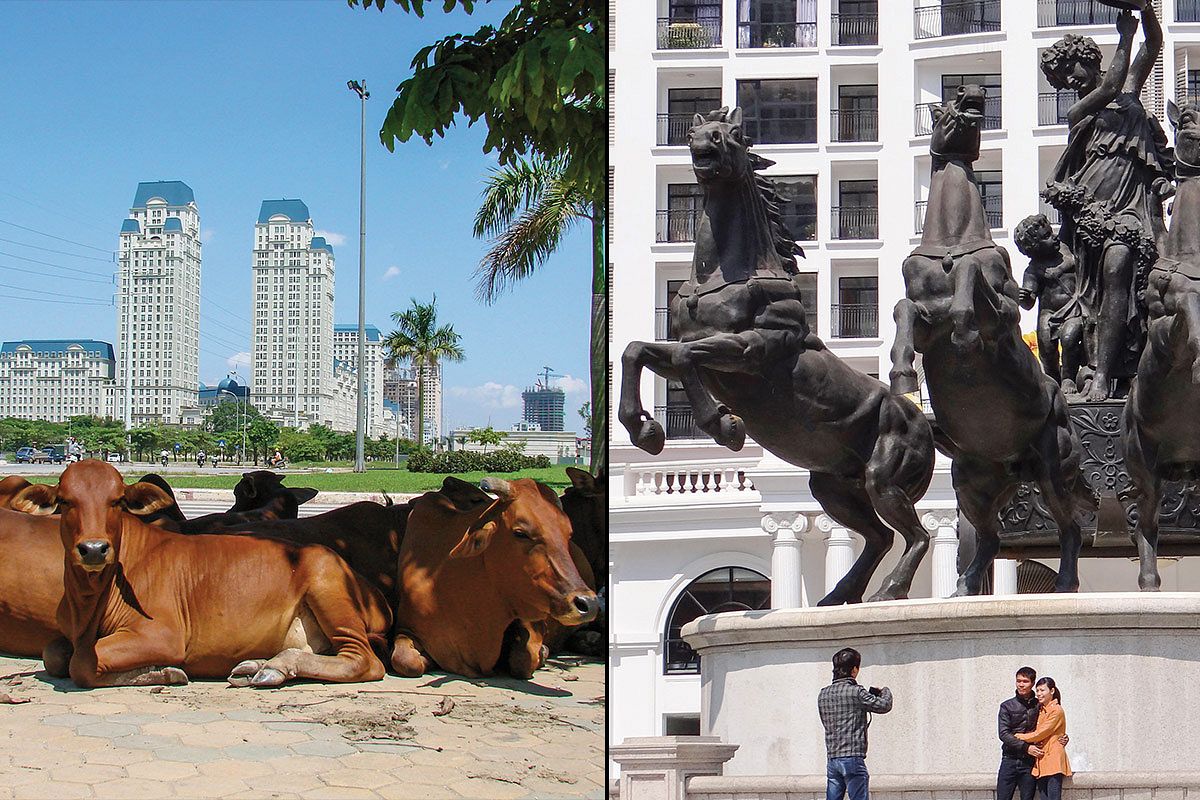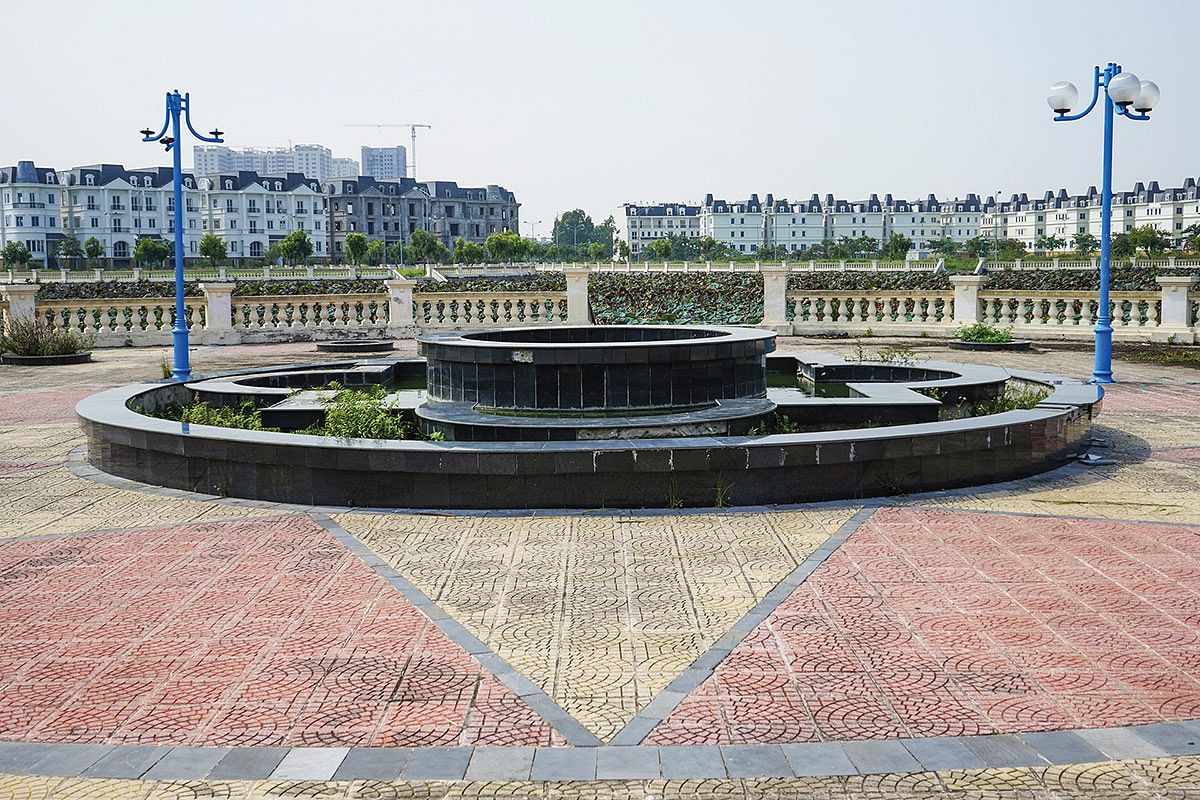 At the higher end of the residential housing spectrum are detached villas that use former French colonial villas as architectural role models.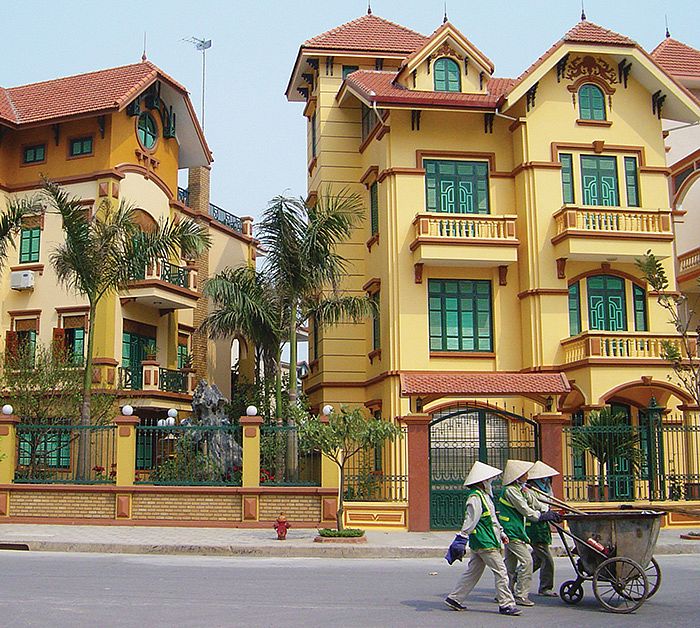 Currently, Hanoi's real estate market is in a state of paralysis. Still, the price of land in relation to local income is one of the highest in the world. Particularly in the western parts of Hanoi, there are many new urban areas that look like ghost towns.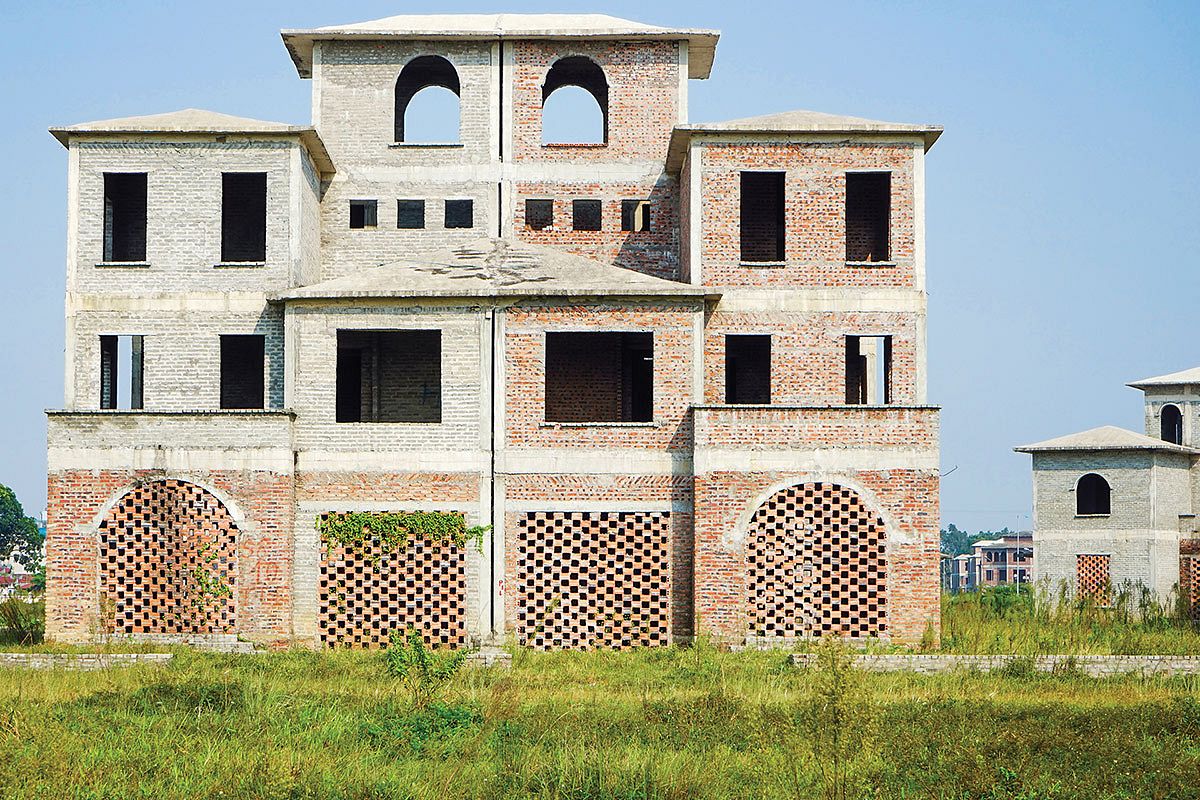 Those sites consist of hundreds of empty building shells, sometimes already sold, but left vacant for reasons of speculation. Just recently, the government announced that it would open the real estate market to foreigners, but it remains to be seen if this will boost the market.
In Ho Chi Minh City, the book is available at all Artbook stores, at the War Remnants Museum and also at the international airport terminal. In Hanoi, the book is available at Infostone bookshop, at the larger shops of Hanoi Book Company, at Bookworm, at Golden Bookshop and the bookshop of Ho Chi Minh Museum.
Bibliographical Information:
Waibel, M. (ed.) (2015) Hà Nội: Capital City. Sách ảnh / Fotobuch / Photo Book. 1st edition. Fine Art Publishing House, Hanoi, Vietnam, 308 p. ISBN 978-604-78-1965-2.