Deputy Prime Minister Trinh Dinh Dung has called upon the Ministry of Transport to begin construction of the long-awaited Long Thanh Airport by 2019 at the latest.
Deputy Prime Minister Dung made his statement over the weekend, urging Dong Nai officials to submit any formal requests to the national government for approval as soon as possible, reports Tuoi Tre.
"The project must begin no later than 2019," he said, according to the news outlet.
Earlier in the week, the state-owned Airports Corporation of Vietnam (ACV) announced that complex preparatory planning would push the start date of the VND336.63 trillion (US$15 billion) facility's construction back to 2021, reports Thanh Nien.
ACV confirmed it was still selecting experts to participate in the project's feasibility study and expected to complete this process in January, nine months later than planned. If work does not begin on the airport until 2021, Long Thanh could fall as far as two years behind schedule.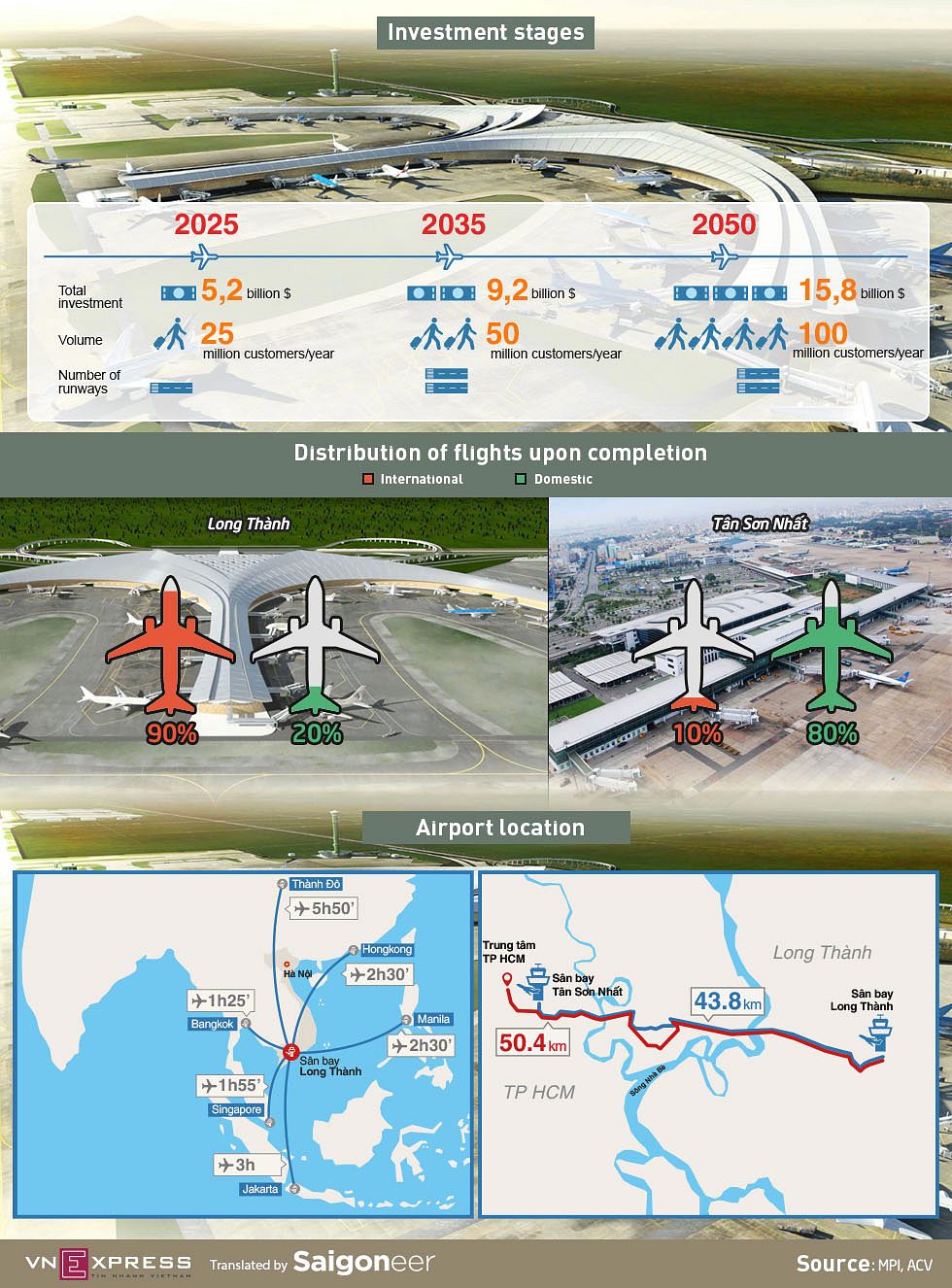 Forty kilometers from Saigon, Long Thanh Airport will handle 100 million passengers and five million tons of cargo annually once complete. As Tan Son Nhat International Airport struggles to manage everything from passenger overcrowding to excessive flooding to a lack of parking space, Long Thanh's construction can't come soon enough.
The current airport is projected to welcome as many as 40 million passengers by 2018, Le Manh Hung, director general of ACV, told Tuoi Tre.
Though the airport plan was approved by the National Assembly last year, government officials now face the herculean task of relocating 15,000 people, among other logistical headaches.
"Local residents have been ready for 10 years," Deputy Head Nguyen Cao Luc of the Government Office told Tuoi Tre. "We cannot hesitate any longer."
So far, ACV has received 14 design submissions for the new airport and plans to display them for public feedback beginning on August 18.
[Photo via ADP]
---

Related Articles:
---