The craft beer craze that originated in the west has arrived in Vietnam in full force, but the trend of incorporating the beverage into local food recipes hasn't yet followed.
Usually imperceptible, often gimmicky and occasionally downright strange (beer-battered unfurled fern fronds?), American restaurants, bars and home chefs have been adding brews to a variety of dishes for years. With a few exceptions, such as a prawn recipe that calls for it to be used when steaming, Vietnamese cuisine rarely make use of it. Saigoneer was curious how this might work, so we called up one of our favorite chefs in the city, Tam Le, to see if she would like to experiment. Maybe we'd stumble upon some new recipes that would go viral on social media and thus temporarily satiate our ravenous egos and need for attention? Or maybe we'd just have a pleasant afternoon and get to drink the brews that didn't make it into the pots and pans. No real loss, either way.
We selected three of our favorite craft beers made in Saigon — a rich, chocolate-laden imperial stout; a zesty white ale; and a surprisingly hoppy pilsner — and left the rest up to the creative mind of Tam, who brought to the city guacamole with bánh đa (rice crackers) and found the gooey, melted Laughing Cow middle ground between fried spring rolls and taquitos via her pop-up fusion Saigonita dinners.
From my habit of smuggling bottles of malt liquor into the cinema to getting banned from my local library for sneaking a sixer into the poetry section, I'm a true believer that beer makes just about anything better. Tam, however, is quite the opposite. She has a fair excuse though, I suppose. She is allergic to alcohol. She, therefore, hadn't cooked with beer before and had to do some research on the ways others have incorporated it in dishes. Western chefs frequently make use of its carbonated elements for baking bread and deep-frying battered everything. It can also add nuanced flavors to soups, stews and sauces.
After talking with locals and consulting a variety of cookbooks, Tam settled on three Vietnamese dishes that could incorporate beer in similar ways: tôm rang me (sauteed shrimp in a sweet tamarind sauce), deep-fried battered snakehead fish, and the best way to eat hearty stew for breakfast: bò kho. When we arrived, the ingredients were prepped and the bottles chilled and ready to go.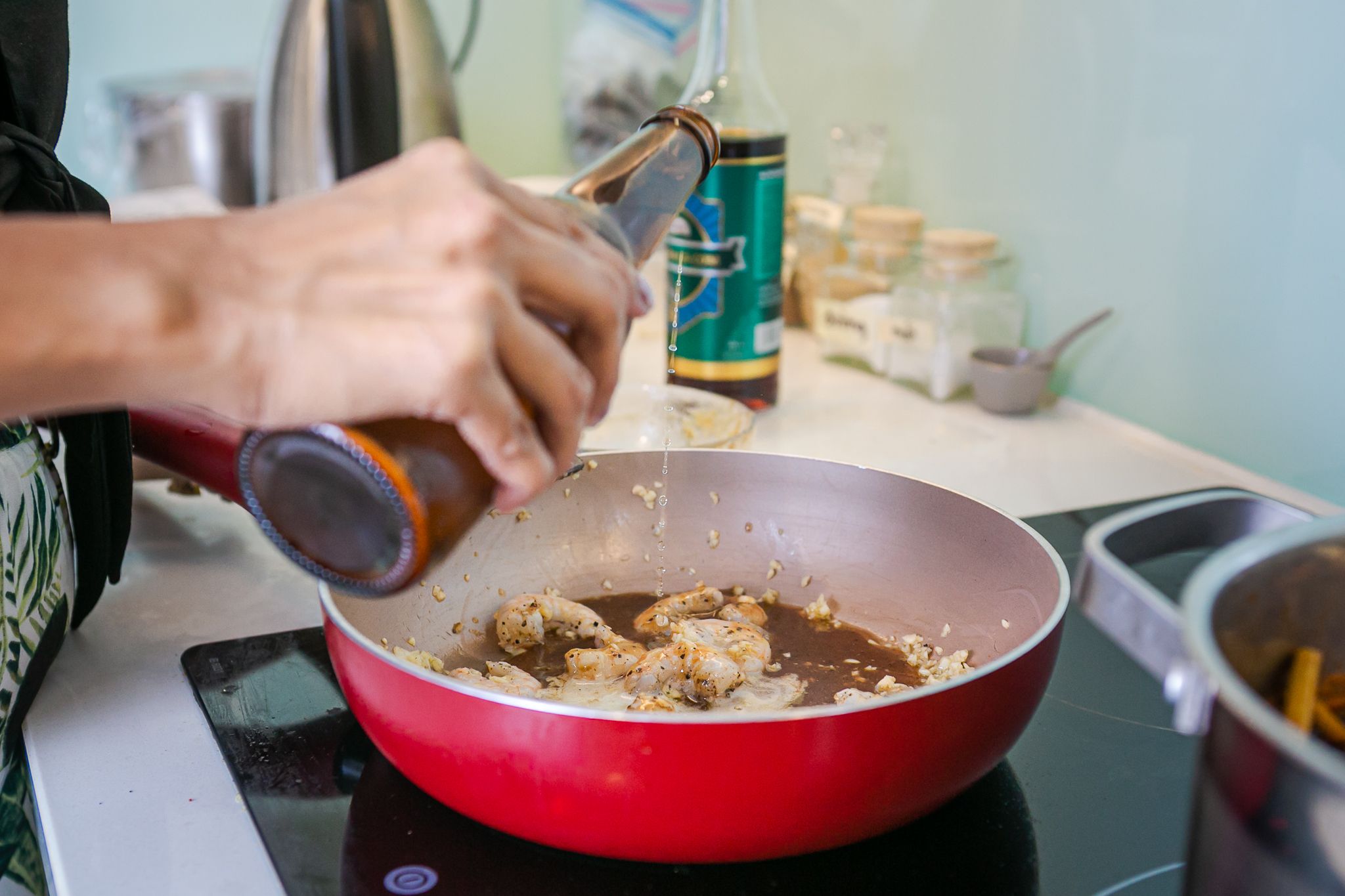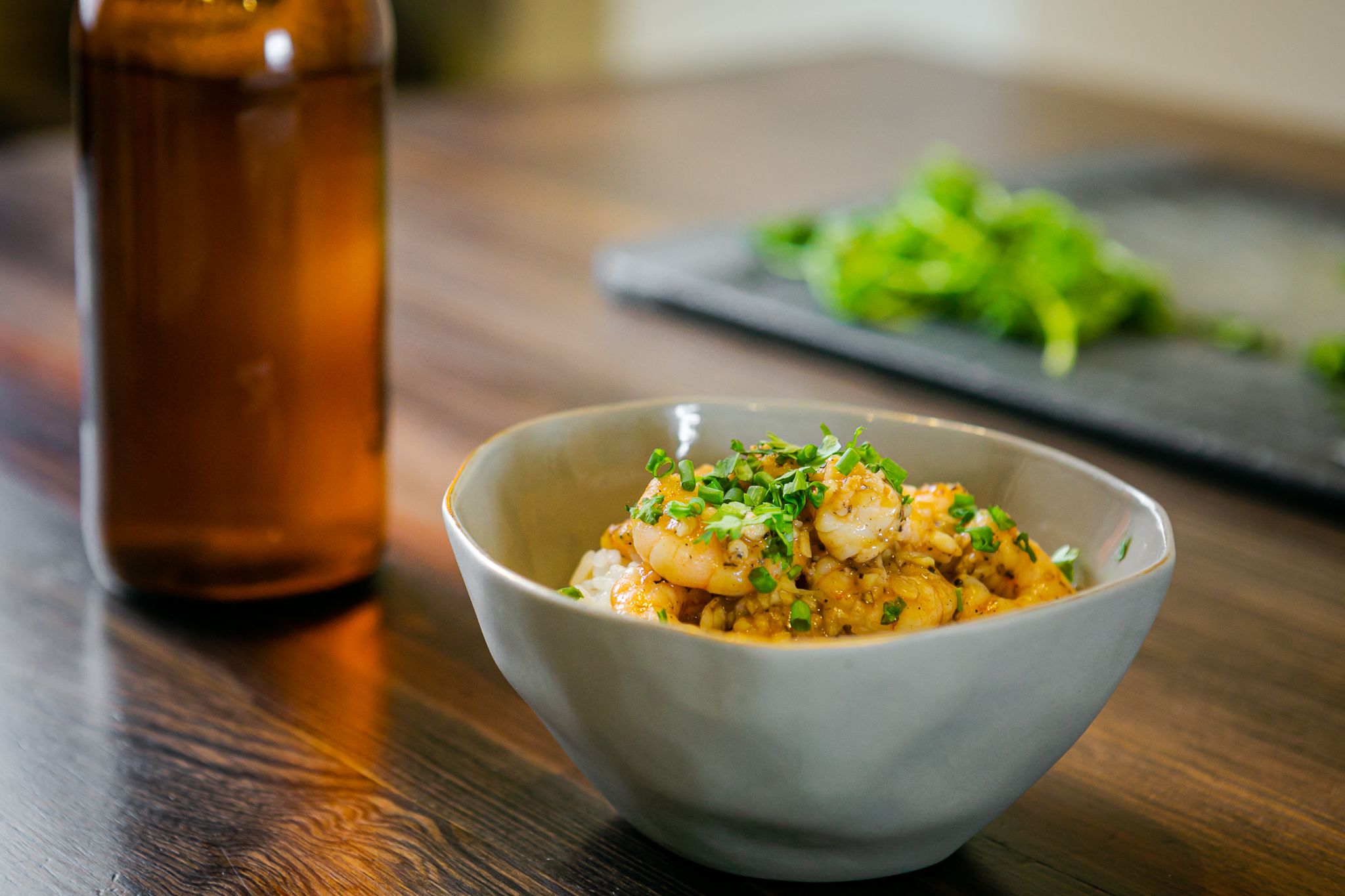 I'd never heard of tôm rang me before, but the ease of preparation and simplicity of flavor profile made it an obvious food to try and infuse with beer. Tam selected the lager for the tamarind glaze to stand in for some of the sugar without overpowering the somewhat delicate tart fruit elements. Of course, this was Vietnam, so plenty of sugar still got spooned into the rich sauce. The plump shrimps were plopped in a pot and simmered at low heat alongside garlic and soy sauce; the tamarind mixture was then added along with a few extra sips of beer. The sweet, subtly tangy flavor was fragile without being inconsequential. As for the beer? It was present, but only slightly.
Next up was the fish. Fried fish is one of those foods that seems to have been "invented," if one can call putting fish in boiling oil an invention, countless times in different cultures, and Vietnam is no exception. To give the dish a bit more local flavor, Tam selected snakehead — a common species found in lakes and rivers throughout the region.
Unlike some of her wilder concoctions, Tam kept most of the recipes this day pretty conventional, with the exception of the batter used for the fish. Rather than basic bread or panko crumbs, she chose cốm, or green, immature rice, an item she learned of during a recent ingredient exploration to northern Vietnam. It's often eaten plain or mixed with coconut and pandan for a variety of desserts. It also makes for a great breading when mixed with eggs and flour, to which we added the citrusy white beer for a little extra brightness.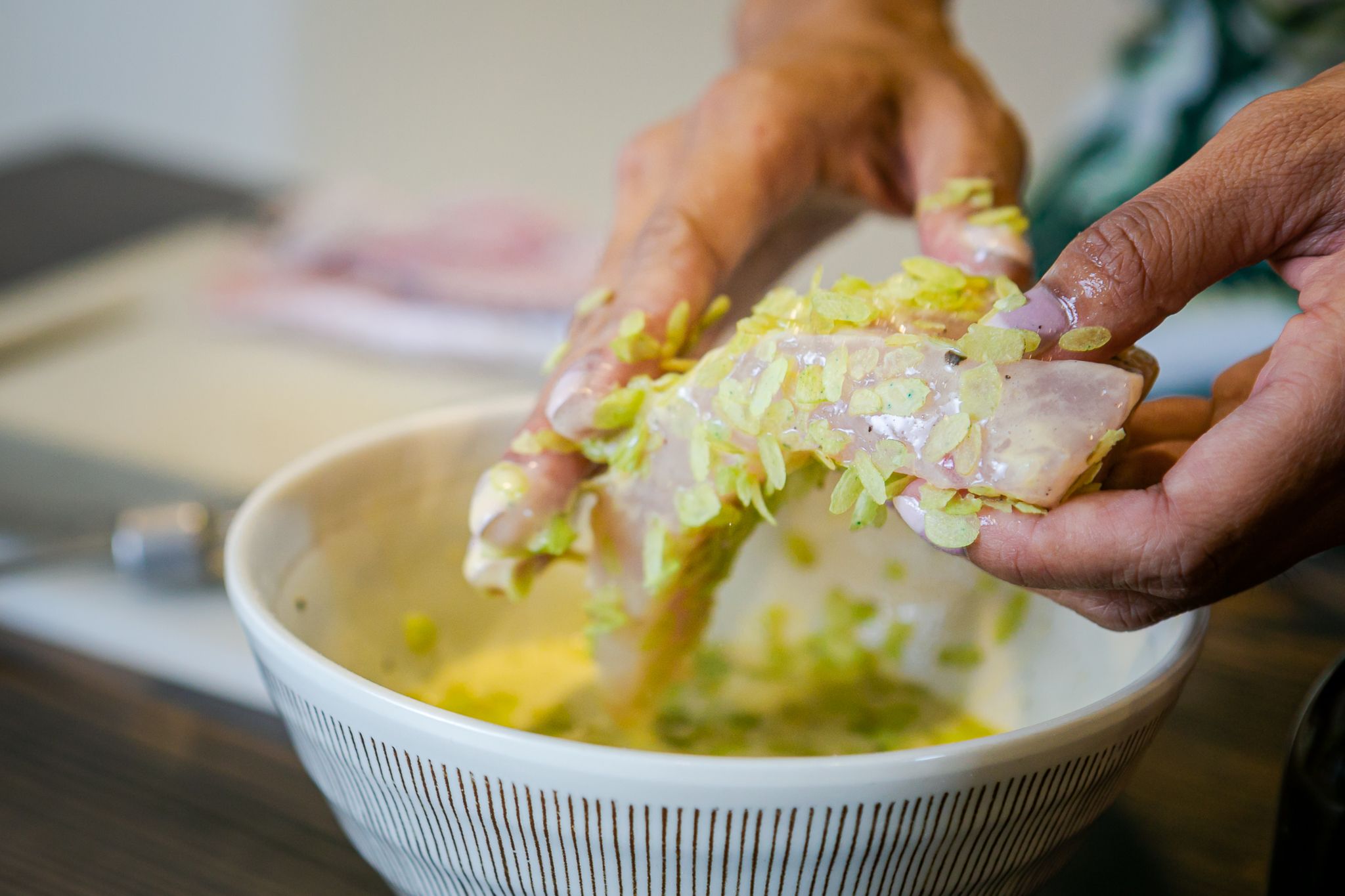 Maybe it was because of the cốm's neon color, or perhaps the simple novelty of it, but we may have been a bit overzealous with it and ended up with a bit of a batter-shellacked flesh that Tam affectionately called "a glob." But it snapped and sizzled appealingly in the oil, all the same, quickly turning an appealing harvest gold. We just had to sort out what to dip it in. Typically, fried fish is complimented by creamy tartar, Salmoriglio, or cocktail sauce. Tam had some recently made duck egg mayonnaise on hand and a bottle of oil she'd infused with rau răm. The herbal spiciness of this latter addition gave the dip a pleasant earthiness that complimented the fresh cốm. As for the beer? It was in there, I suppose, though not noticeable, not unlike a whale's vestigial pelvic bone.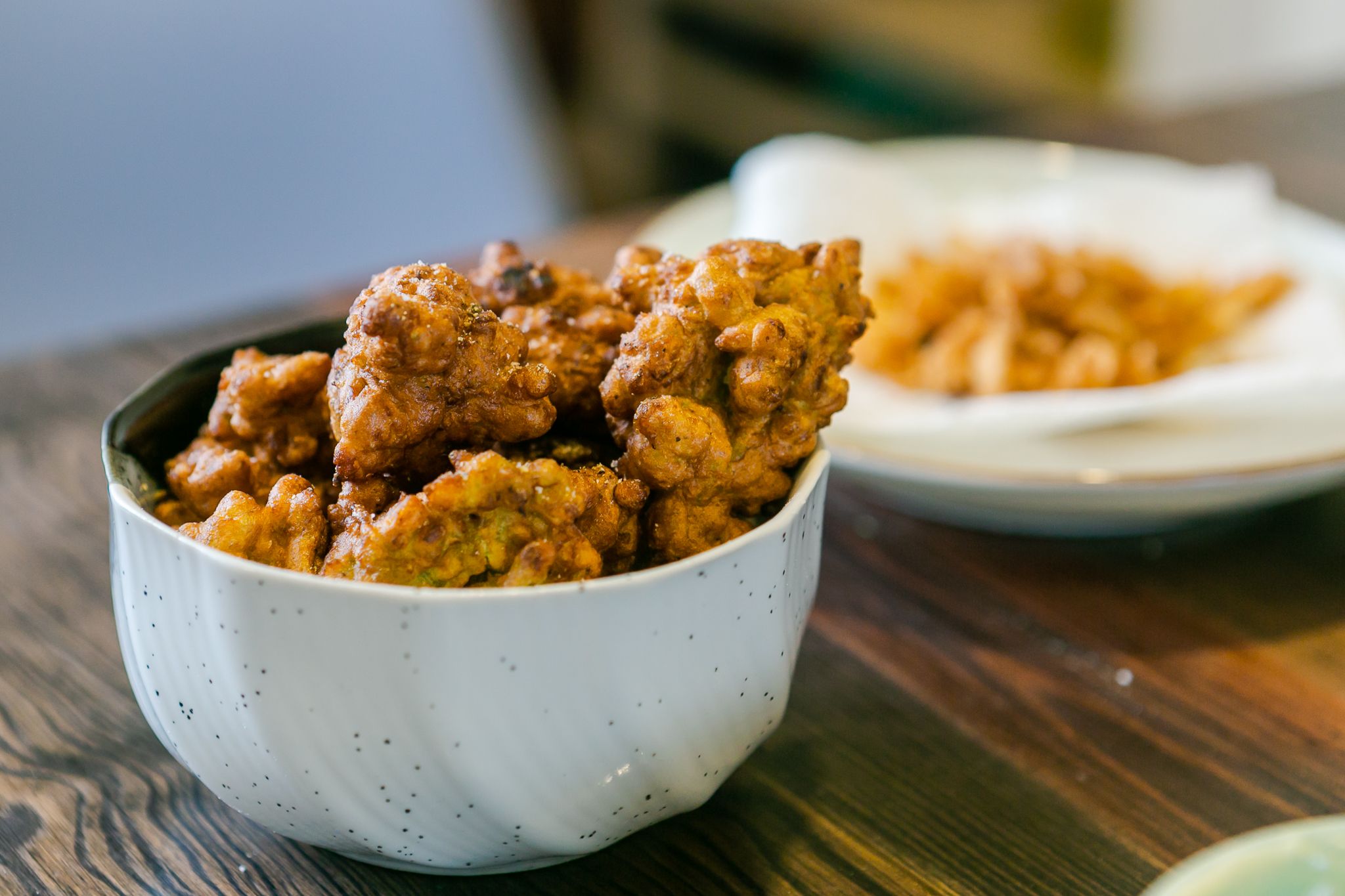 Not wanting to let anything go to waste, we then poured the remaining cốm-filled batter into the oil. The whimsically green clumps provided the perfect sauce vessels, allowing us to savor the rau răm a little more. While not the healthiest nor most traditional part of the meal, these "batter bites" as we dubbed them turned out to be a great surprise success.
Finally, it was time to sample the bò kho. This hearty beef soup originated in France and, some believe, represents a localization of pot-au-feu, with foreign herbs swapped for local ones and five-spice added in place of bay leaves. We decided to take the cultural mashup one step further, and that morning Tam had poured in an entire bottle of a 12% ABV stout. The decadent chocolate, coffee and toffee notes mingled with the already spice-abundant broth. The bitterness of the ale, she explained, would also help to counteract the sweetness of the carrots.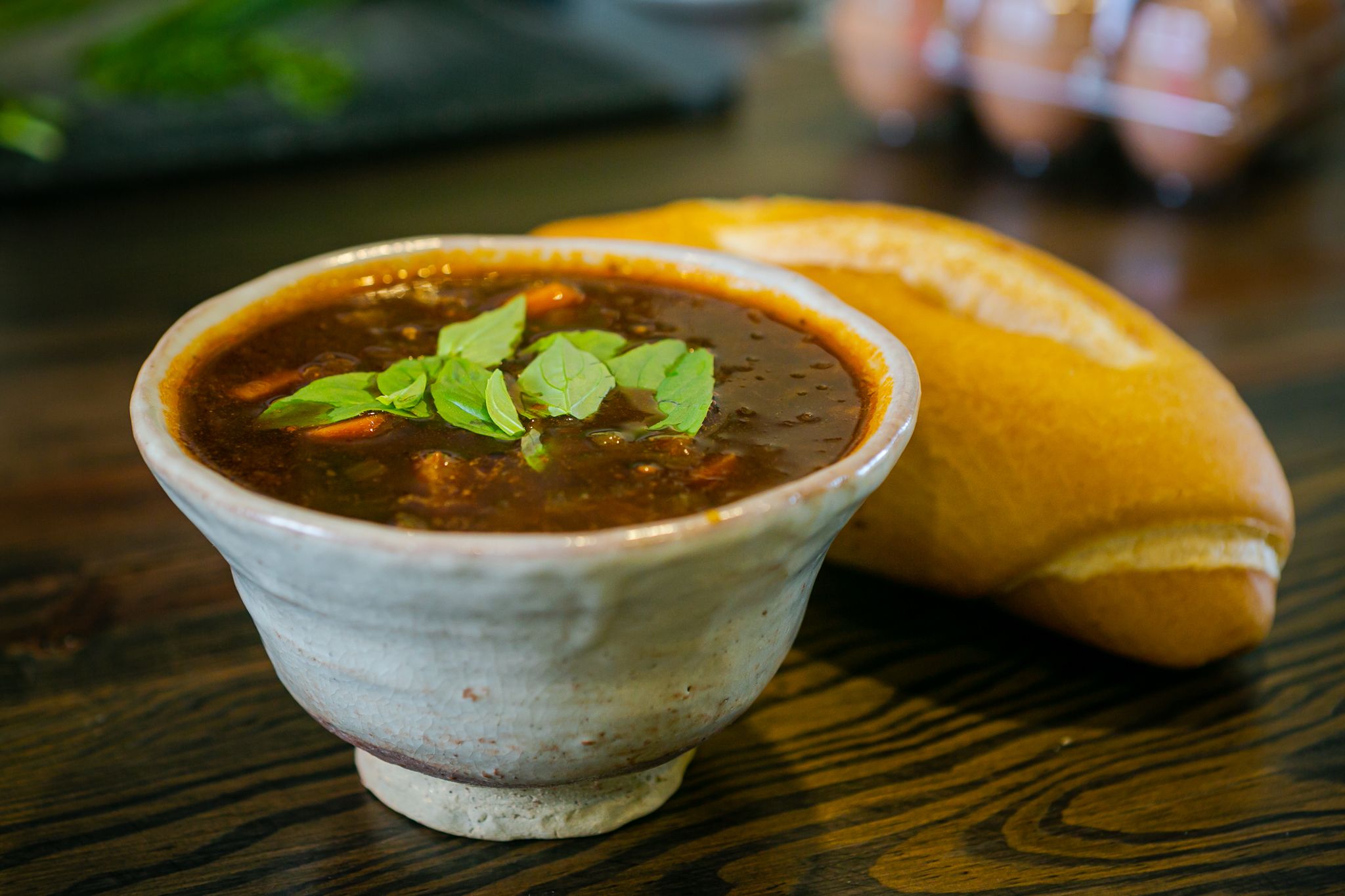 Of the three dishes, the bò kho made the best use of the beer, allowing its flavors to actually stand out. The hints of licorice and dark fruits imparted an extra complexity, without being overwhelming. The tender chunks of meat and vegetable hunks also received a slight sheen of alcohol warmth.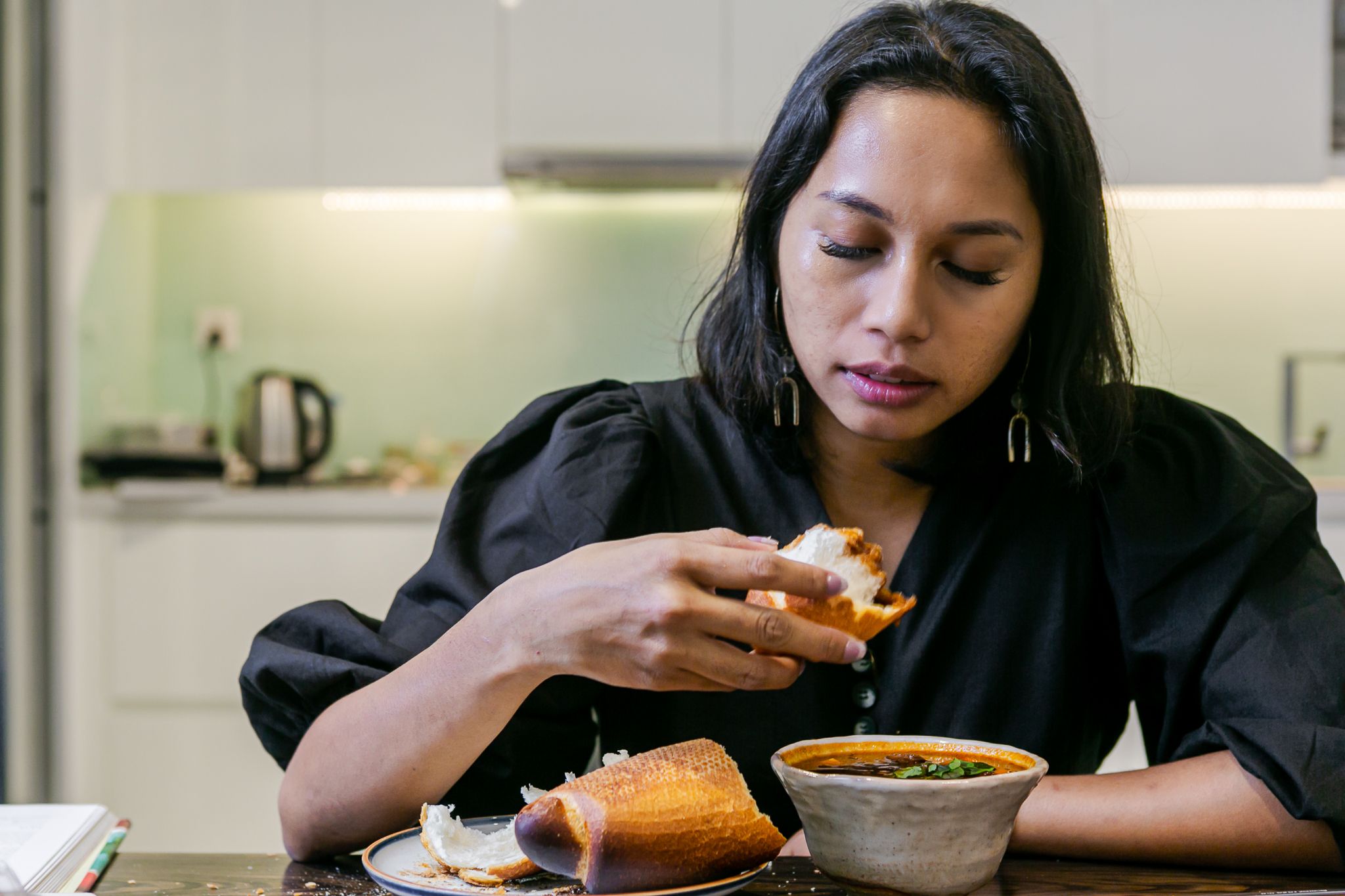 Once full, we had a moment to reflect on our experiment of cooking Vietnamese dishes with beer. The process could have invited ruminations on the evolution of food and called into question the use of the word "traditional;" it might have led to insights about the science of ingredients had we broken out our chemistry books; but really it was just a good chance to have fun tinkering in the kitchen and eating some delicious dishes in each other's company. Will cooking local dishes with beer catch on in Vietnam? I expect pretty soon a few trendy eateries with plenty of craft beers on tap will be adding beer-infused sauces and entrees. Like elsewhere, and as our experimenting largely revealed, the beer will hardly be noticeable. As long as you have a couple of cold ones stashed in the fridge, that's not necessarily a bad thing.
---

Related Articles:
---