For his first exhibition, The World in My Mind, now on view at deciBel Lounge, Saigon-based concept designer and illustrator Hoang Trung has assembled nine medium-scale digital paintings inspired by his family, friends, and the people in his life that influence his perception and relationship with the world around him.
---
Related Articles:
Zelda Goes To The Gallery: Art Basel Hong Kong
Zelda Goes To The Gallery: 'The Portrait' by Nguyen Nhut
Zelda Goes To The Gallery: Mr. Bastian The Time Traveller
---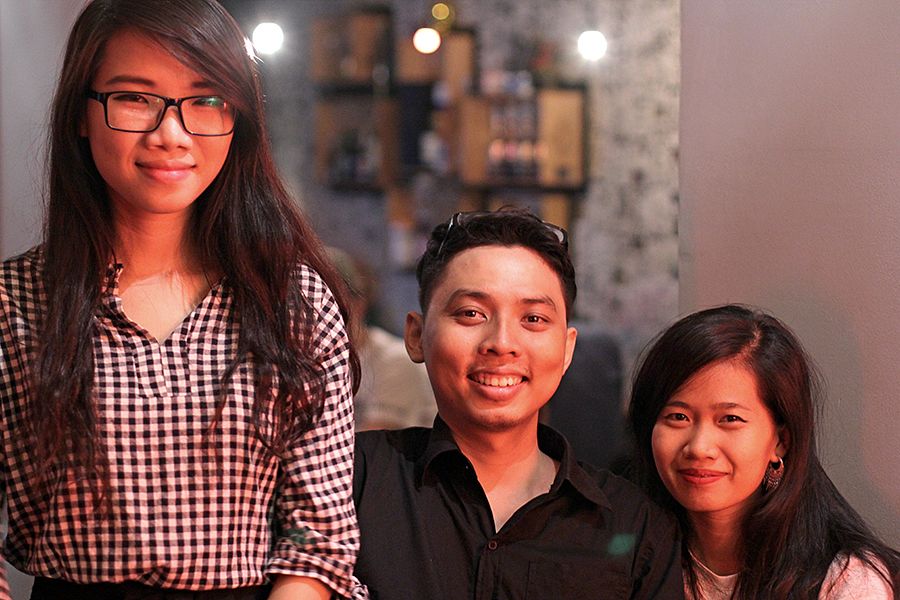 Saigoneese might be familiar with Trung's work through the multi-disciplinary performing arts show Standpoint Theories, for which he created illustrations inspired by six Vietnamese mythological tales, that were then animated live on stage.
However, the pieces that are currently on display take a different approach since they carry with them an intimate relationship with their maker. At last Thursday's opening, Trung openly explained in detail each emotional stage that triggered the creation of each portrait, explaining "this one is a portrait about my girlfriend, and the colours are darker than the other paintings because that was a moment in which we had some sadness in our relationship because she often hides her problems to me." Such frankness in sharing intimate aspects of the creative process is rare among artists, and it was a refreshing way to make the exhibition opening a relaxed and non-threatening experience.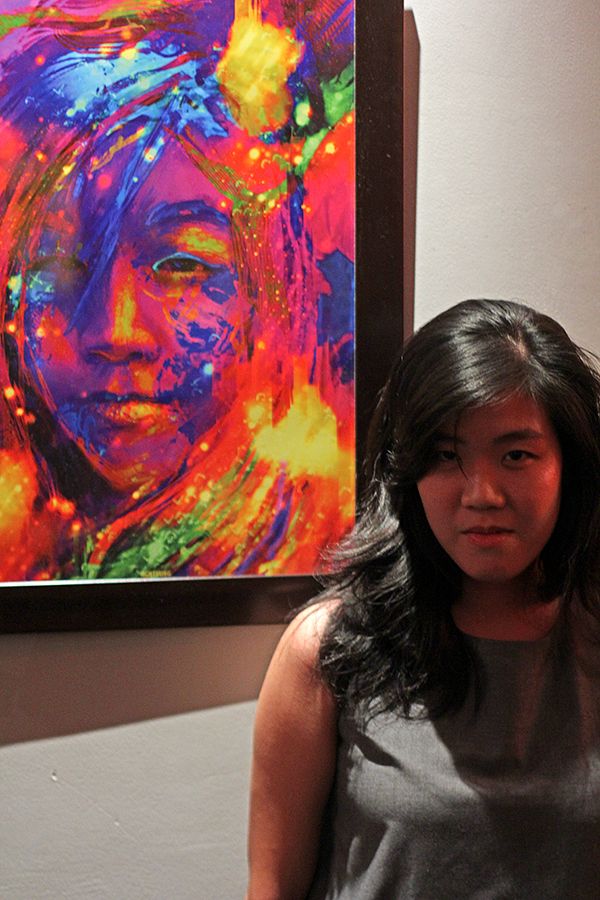 As Trung guided us through each painting, a clear distinction surfaces: while some pieces are of his family, girlfriend, and a distant cousin, others are a metaphorical embodiment of various people he encountered. The portraits tend to deepen, through the darker colour palette and the focus on facial expressions, the rapport between the artist and the subject.
About the portrait of his cousin, Trung said, "she is very dear to me but I have not seen her in a long time because she lives abroad. I based this portrait of an old photo of her but since it is a very blurry one, I imagined what she looks like now and this is how I 'see' her."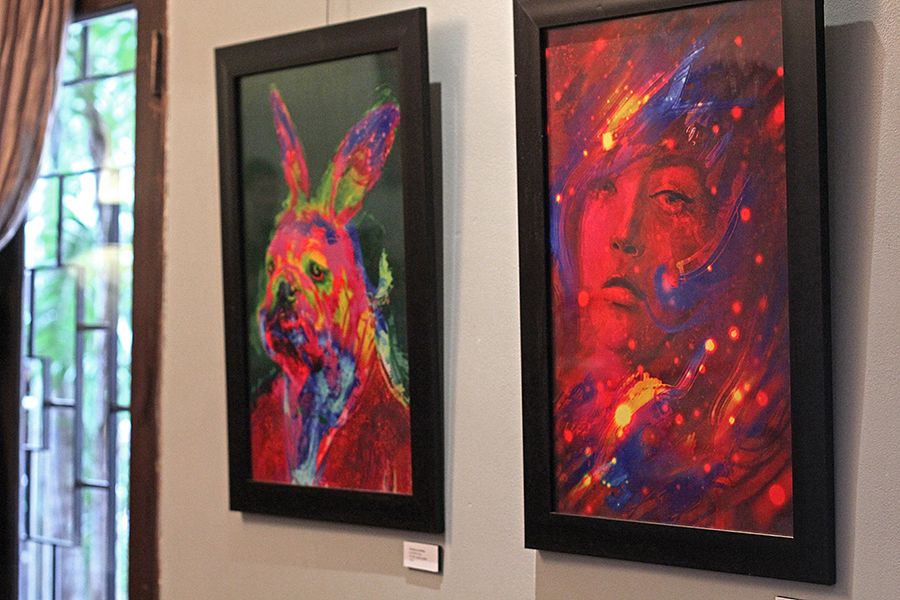 Some of his other character-based portraits carry a satirical undertone in representing thevacuous nature of external appearances that often hide peoples' true nature. This can be seen in the tongue-in-cheek "devil-girl," whose sensual and seductive body is complemented by a pair of beastly horns. "It is about these many girls that look beautiful and delicate on the outside but their intentions and souls are not so", explained Trung with a giggle.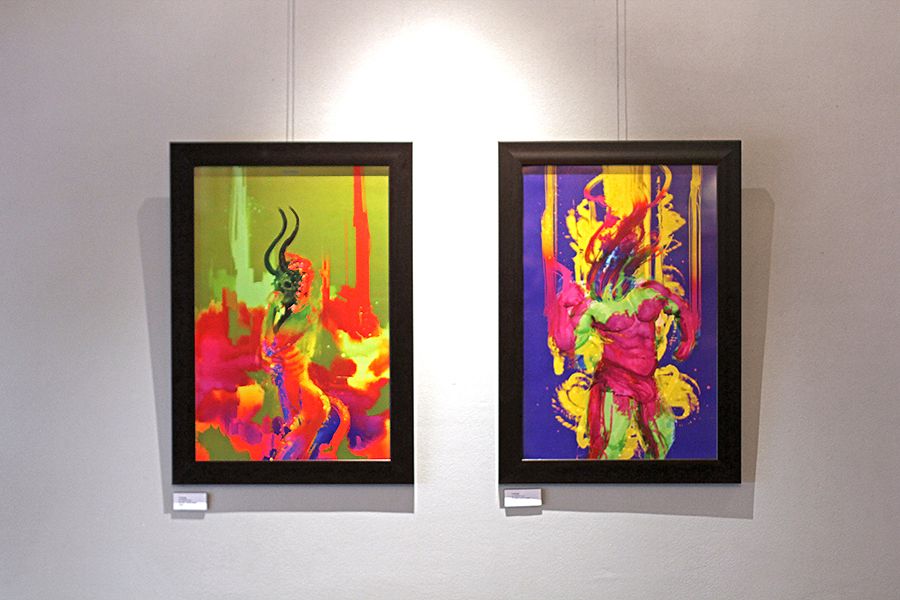 As for his previous works, both through the collaboration with Standpoint Theories and his freelance projects, bold, bright, and unnatural colours are a distinctive and dominant aspect of the artist's vision of the external world.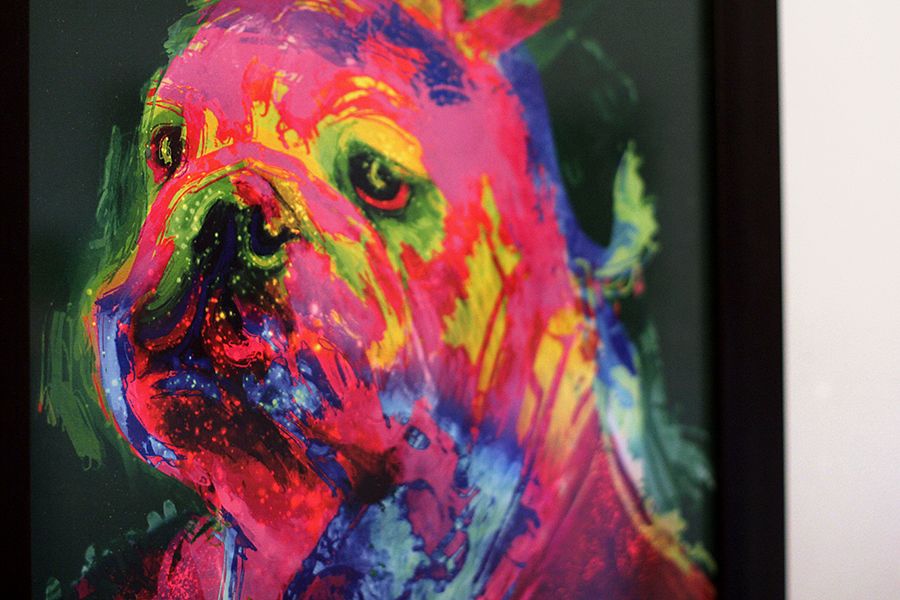 The World in my Mind will be displayed until the 26th of April at deciBel Lounge.