Life as a night vigilante in Saigon is much less glamorous than that of a Marvel superhero, but so much more dangerous.
Over the past few days, Saigoneers were heartbroken to learn that, in an attempt to combat street bike theft, two vigilantes were fatally wounded while three others suffered serious injuries. In neighborhoods all over the city, every night, brave residents form street vigilante groups and patrol local thoroughfares to protect their community from crimes. They're known by the nickname hiệp sĩ đường phố, meaning "street knights."
According to Tuoi Tre, at around 8:30pm on May 13, a Tan Binh-based vigilante group – led by 50-year-old xe ôm driver Tran Van Hoang – was following a gang of thieves from their home district when they noticed that the criminals made an attempt to steal an SH-brand scooter in front of a clothing shop on Cach Mang Thang Tam Street in District 10.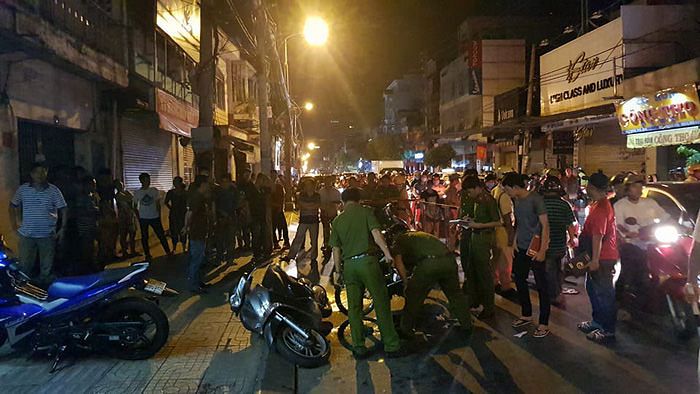 When confronted by the "street knights," the gang dashed away on two motorbikes but was stopped by Hoang's group after a few hundred meters. Cornered, the thieves took out a range of weapons – mostly machetes and knives – to slash at the vigilantes. Three of the "knights" were severely wounded while the thieves managed to escape the scene.
Passersby immediately took the victims to the nearest hospital, where two of them passed away. The deceased were identified as 29-year-old Saigon resident Nguyen Hoang Nam and 42-year-old Binh Dinh native Nguyen Van Thoi. The leader of the group, Hoang, also endured several stab wounds in his abdomen but his condition has stabilized at the time of writing.
The harrowing news has sparked concerns among netizens over the safety of these impromptu groups, which have been crucial in curbing crime in Saigon in addition to the local police. Members of these groups are usually blue-collar workers in the community, like mechanics, security guards, among others who volunteer their free time in the evening to patrol local streets.
However, unlike the police, vigilantes are not recognized as official law enforcement officers and thus are not legally allowed weapons during patrol. This has rendered being a "street knight" one of riskiest unpaid jobs in Saigon.
Zing reports that in 2012, head of the Saigon Anti-Theft Team Lam Hieu Long was also critically stabbed during a patrol, but he managed to survive. In 2014, Le Van Tan, a "knight" in Binh Duong was hospitalized due to a severe head injury during a chase with a pickpocket.
Despite the danger of the job, they have played an important role in keeping the city's delinquents in check. The Hoc Mon Anti-Crime Youth Club, according to Tuoi Tre, has foiled 30 robberies and helped out in 25 accidents since being founded in October 2017. Hoang himself has fought 500 cases of crime, from petty pickpockets to armed robberies.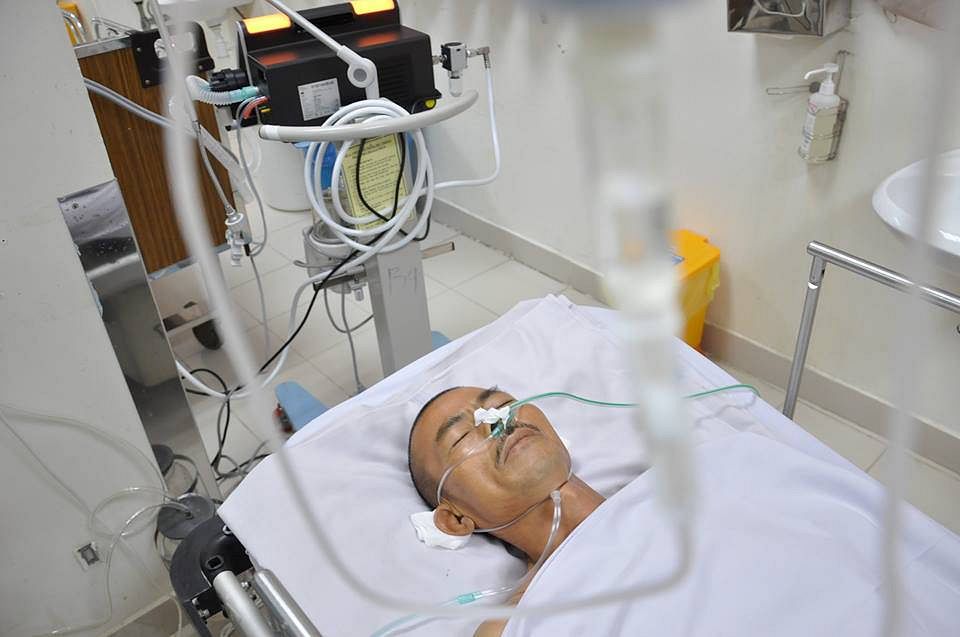 During a visit by Tuoi Tre reporters to Hoang's hospital room, his wife Truong Thi Xi shared that her husband has been a "street knight" since 1995. She currently makes a living by selling raincoats and facemasks on the street while Hoang is a xe ôm driver. Still shell-shocked by Hoang's wound, Xi talked about her husband's vigilante group with familial fondness.
"After their patrol, they [the vigilantes] usually drop by my house to rest. We only have boiled rau muống [morning glory] and instant noodles but they are very happy," Xi told the news source in Vietnamese. "If, after he [Hoang] completely heals, he wishes to continue fighting robbers, I'll still support him so that their sacrifice is not meaningless."
He might need to recuperate for a few weeks before being able to hit the street again, but Hoang is still a lot luckier than Nguyen Hoang Nam, who is survived by his parents and a young fiancée. Nam's bride-to-be, who's only known by her initial T., has been dating the "street knight" for four years. The couple was planning to tie the knot by the end of this year.
"That night, he [Nam] said he would patrol with the team for a while and then come back early to prepare for work tomorrow," T. told Thanh Nien in Vietnamese. "Later, I was checking my Facebook when I saw a post about the incident, listing someone named Nam as a victim, but I didn't believe it."
"When I got to 115 People's Hospital, the doctor confirmed it was him. I could only observe from afar; until now I didn't even get to get close to him for the last time."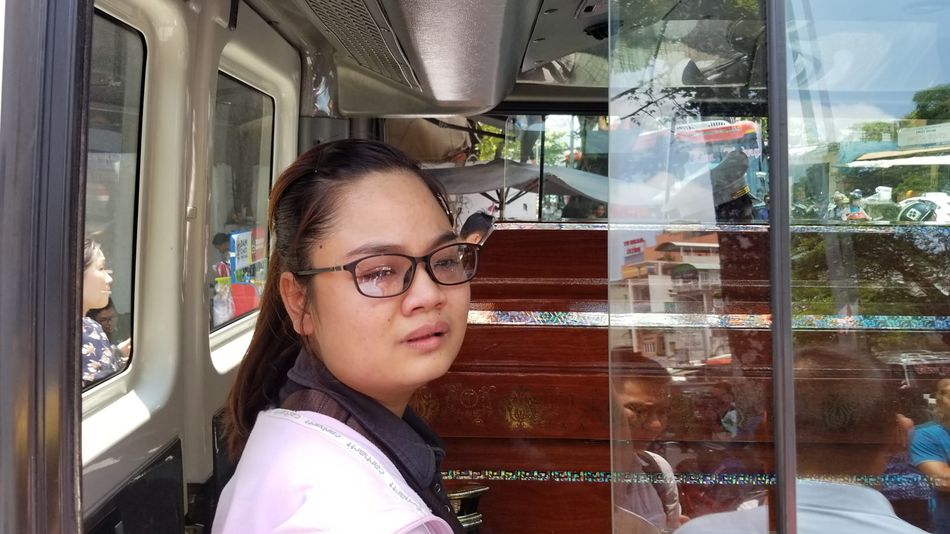 After news about the incident broke, Deputy Prime Minister Truong Hoa Binh has ordered the Ministry of Public Security to prioritize investigative efforts into the crime to catch the culprits as soon as possible, Tuoi Tre reports.
As of the morning of May 15, the Ho Chi Minh City Police Department has arrested two suspects in the gang of thieves: 24-year-old Nguyen Hoang Chau Phu – who was hiding in Go Vap District – and 24-year-old Nguyen Tan Tai, a resident of District 12. Other members of the gang are still at large.
[Top photo via Bao Moi]
---

Related Articles:
---