The vending machine is located at Sense Market underneath September 23 Park.
On November 3, Saigon Books, a publishing company and bookstore, installed a book vending machine underneath September 23 Park, much to many passerby's curiosity, Tuoi Tre reports. The machine holds 25 book titles, which will be renewed every week, and is fitted with a LED screen on which users can access the books' information and choose the title they want to buy.
A hotline number and a team of receptionists are also available to assist customers should any error during purchase occur.
"The purposes of these book vending machines are to bring books closer to office workers, people who are living in shopping malls and luxury apartments," said Saigon Books CEO Nguyen Tuan Quynh, adding that the book vending machine model also helps reduce rent and the cost of hiring sales staffs.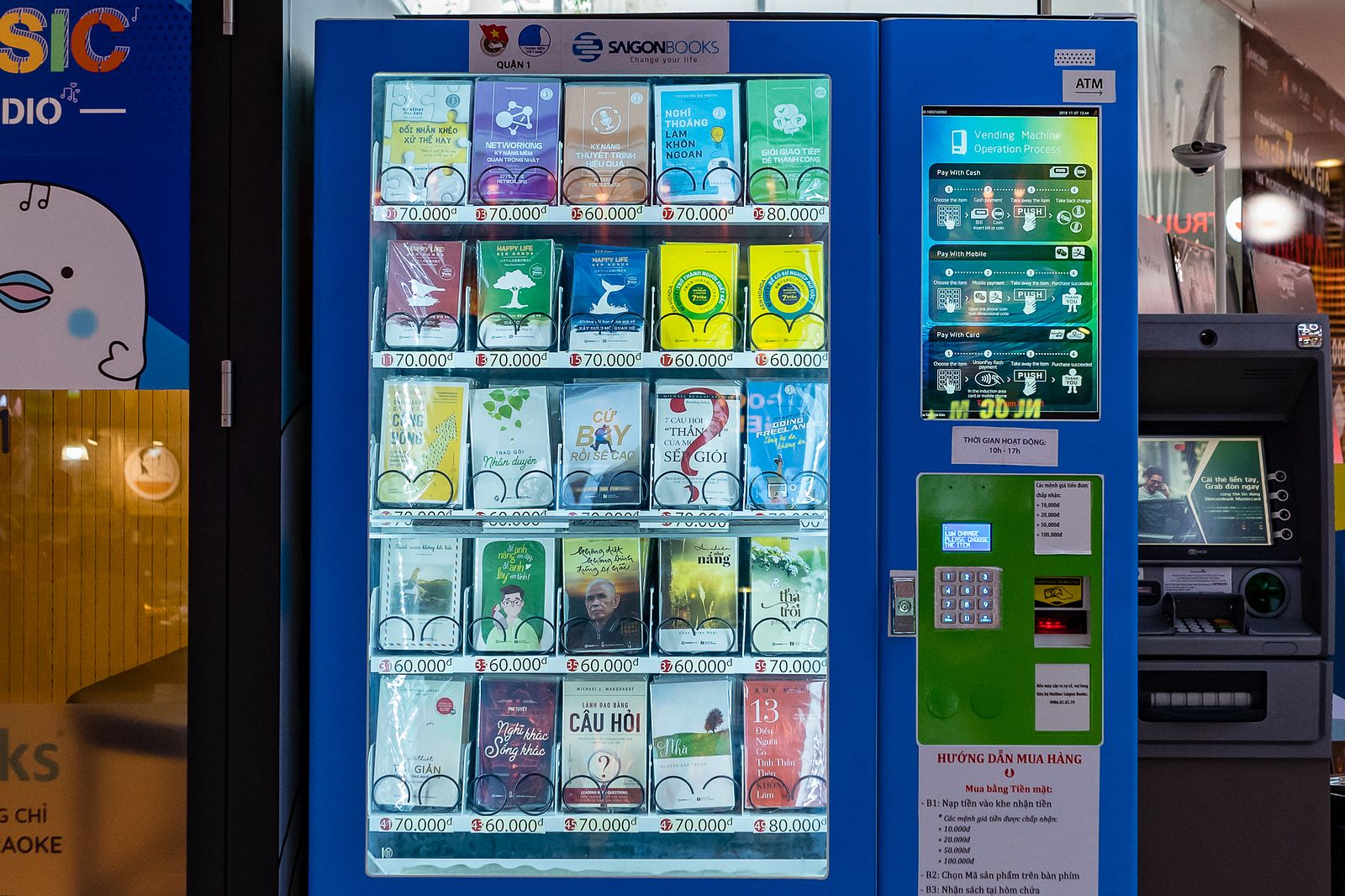 The machine operates similarly to a typical vending machine. It accepts all polymer notes including the VND10,000; VND20,000; VND50,000 and VND100,000. The prices are rounded to make it easy for the machine to return change. While it only receives cash at the time of writing, a Saigon Books representative said that an internet banking payment option will be rolled out in the next two weeks.
Saigon Books also mention that the company will open 20 more book vending machines in central areas such as the Nguyen Van Binh book street, Nguyen Hue walking street, big supermarkets, upscale apartments and cafes.
Though the vending machine has attracted attention from bystanders, not many of them are willing to buy the books as some find it hard to find the titles they want with only 25 options. Others feel that not being able to touch and feel the books before making a buying decision prevents them from making one.
---

Related Articles:
---