The warehouse is aimed at streamlining the food distribution process between donors and Saigoneers in need.
As VnExpress reports, on January 8, Food Bank Vietnam officially launched their first dedicated warehouse in Thủ Đức City, Saigon, the first facility in the city of its kind to house food for charity purposes. The storage space, spanning 500 square meters, began operating during the recent pandemic wave when Food Bank cooks and staff lived and worked in-place to prepare meals for the needy and frontline workers.
"After years of organizing free meals for the underprivileged, I realized that we were still struggling with mobilizing enough high-quality, dependable food supplies," Nguyễn Tuấn Khởi, director of Food Bank Vietnam, told the newspaper. "While a large amount of food is discarded wastefully, there are many others who don't have enough."
Food Bank Vietnam is part of the global Food Bank network, with a presence in over 40 countries. The local subsidiary was established in 2016 to undertake projects to minimize food waste and provide meals for poor Saigon residents. During the latest lockdown, it initiated programs such as zero-dong supermarkets and free ambulance trips to aid pandemic efforts.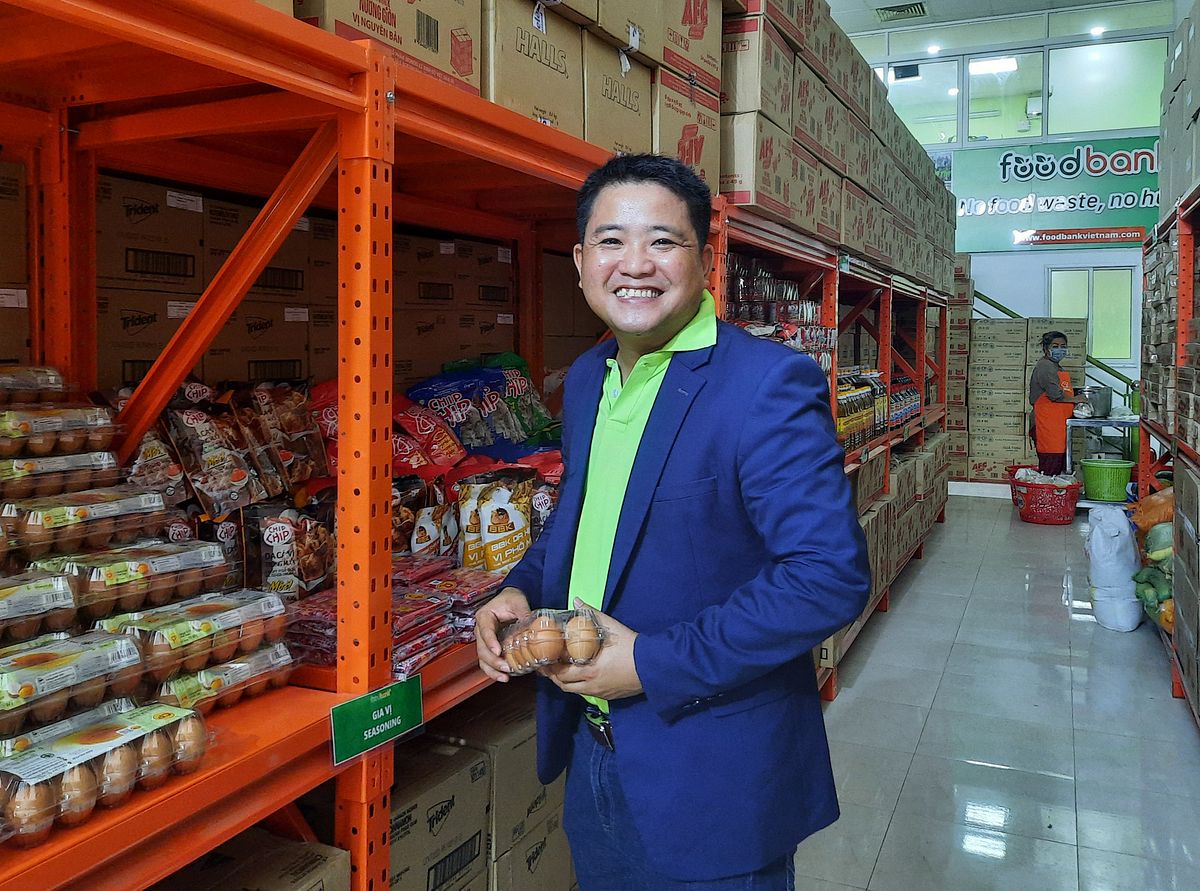 The new warehouse is expected to help solve problems regarding ingredient maintenance and storage, especially when it comes to perishables like vegetables and fruits. Food donated by private enterprises, supermarket chains or agriculture collectives arriving at the facility will be divided into categories by staff and put in proper storage before being transported to their destination, such as orphanages, children's shelters and other humanitarian organizations.
So far, Food Bank Vietnam has amassed a distribution network of over 200 food suppliers and 100 organizations on the receiving end.
In general, Vietnam rarely has food shortages, but suffers from logistical bottlenecks that lead to uneven distribution of food products. The most prominent example of the problem was during the strictest levels of lockdown in Saigon, when food could not be moved smoothly within the city and from other provinces.
"We estimate that around 31 million kilograms of food and other products is needed for humanitarian efforts in the country," Khởi shared with Lao Dong. "Today, charity organizations can fulfill around 22 million kilograms of that, so 9 million kilograms still can't reach the disadvantaged."
[Top photo via VOV Giao Thong]