We might have to wait another five years to ride in one of them (at least physically), but soon you can check out the interior of the carriages that will eventually run on Saigon's first metro line.
---
Related Articles:
- A Complete Map of HCMC's Metro System
- HCMC Pledges To Speed Up Construction Of Metro Lines
- [Infographic] An Illustrated Guide To Saigon's Metro System
---
Starting in March, the city's railway authority will be displaying both a train carriage and cabin in District 9, reports Tuoi Tre.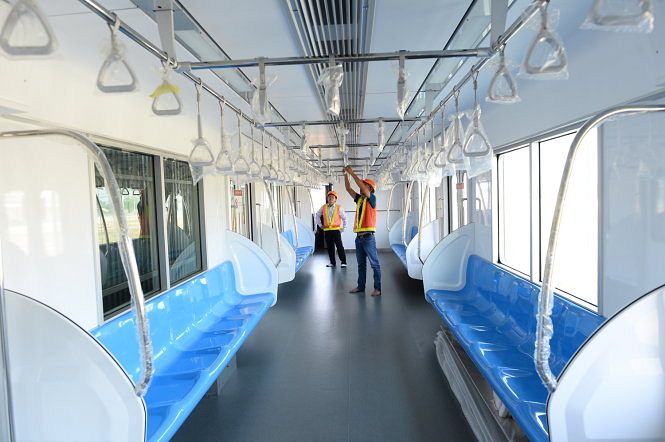 "The display is aimed at collecting comments from viewers on the design, appearance, colors, and other features of the cabin and carriage belonging to the Ben Thanh-Suoi Tien metro line, the first of its kind in Ho Chi Minh City, Cuong said. The mock-up is part of bid package No. 3 of the metro line project, carried out by Japanese contractor Hitachi to procure electromechanical equipment, the cabin and wagons, the metro rail, and maintenance worth 39.4 billion Japanese yen (US$332.2 million)," wrote the paper.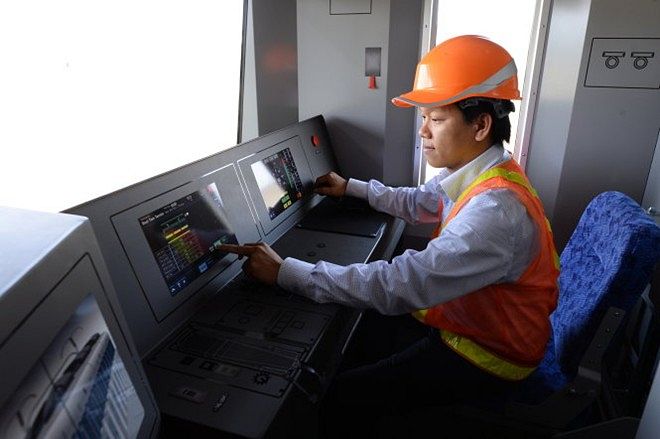 After receiving feedback from the public, the board give Hitachi the go ahead to complete the full order of the blue and white cars, colors which "create a feeling of youthfulness, strength and comfort."
When put into operation, each train will consist of a cabin and two carriages for a total length of 61.5 meters and will be powered by a 380 V three-phase electric engine.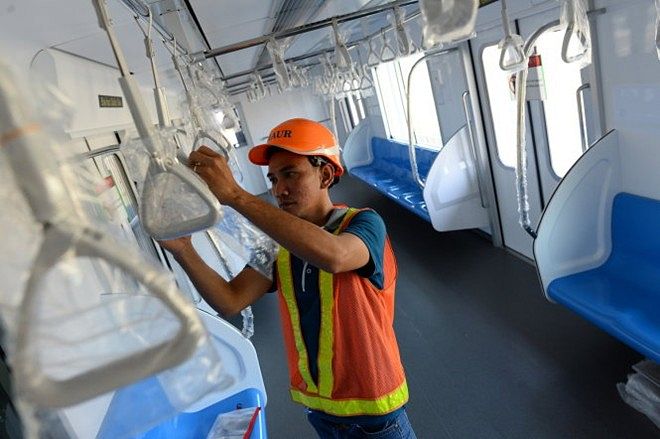 In this configuration, each train can carry 930 passengers at a speed of 110kph on the aboveground section (17.1km) of the line and 80kph on the underground segment (2.6km).
The train will be able to make the trip from Bến Thành Market to District 9's Suối Tiên Park in 30 minutes.
The US$1.996 billion metro line broke ground in 2012 and is scheduled to be completed in 2019 and put into operation in 2020, carrying 186,000 passengers per day.
[Tuoi Tre]