Saigon's most important canal is set to clean up its act with a new round of funding.
---
Related Articles:
- US$100 Million Budgeted To Return A Saigon Canal To Its Former Glory
- How Saigon's Largest Canal Cleaned up its Act
- [Photos] Changes Over Time: Saigon's Canals (2005 - 2014) Part III
---
In an effort to restore and protect the ecosystem of the Saigon River and the lower stretch of the Dong Nai River, the $450 million upgrade of the Nhieu Loc – Thi Nghe canal will center around a massive waste treatment plant with a capacity of 480,000 cubic meters per day, reports Vietnam Net.
Like the US$200 million first phase of the project, completed a few years ago, the second is being primarily funded by the World Bank and will also include a new 8km sewer system for neighborhoods along the canal.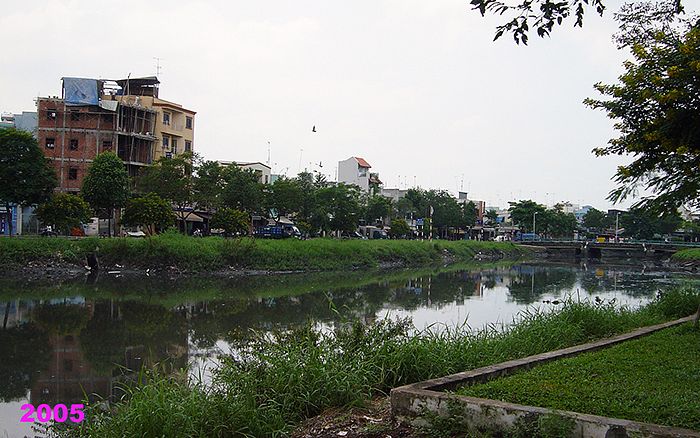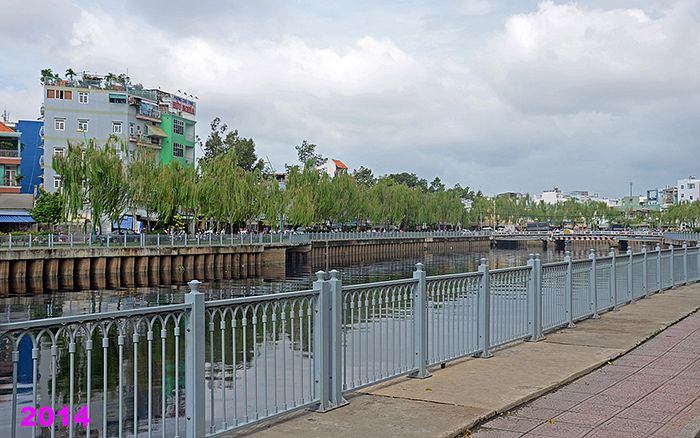 Vuong Hai Long, deputy head of the HCM City Environmental Sanitation Project Management Board said that the scheme should stop untreated waste from making its way into the heavily polluted Saigon River.
According to Le Van Tuan, General Director of the Vietnam Water and Environment Joint Stock Company, of the 2.5 million cubic meters of wastewater deposited into the Dong Nai River (which feeds the Saigon River) each day, only 16% is currently treated.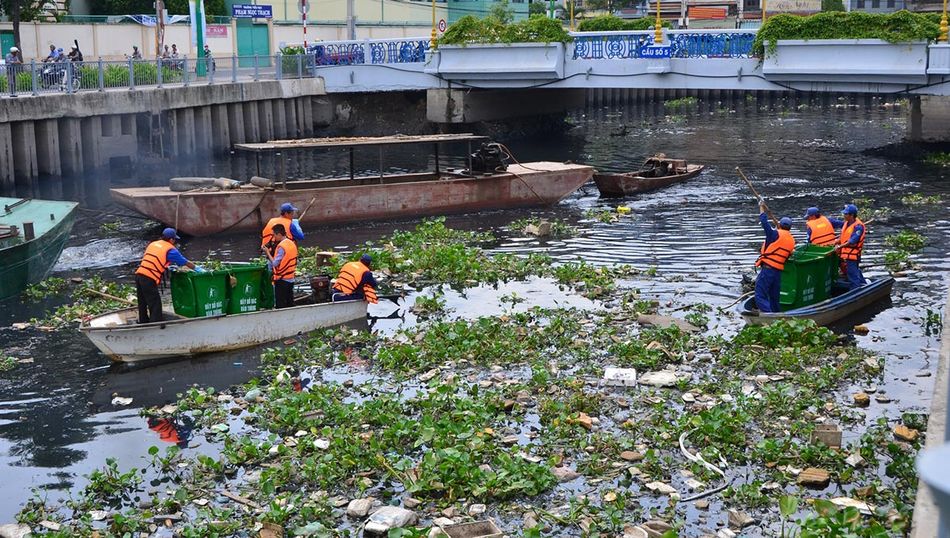 City authorities hope that the new round of investment will ensure that all the waste water in the Nhieu Loc – Thi Nghe Basin and Thao Dien, Binh Trung Dong and Binh Trung Tay wards in District 2 will be cleaned before being deposited into the Saigon River.
Given that the first phase of the project was plagued by delays and work stoppages, Long pledged that the city will focus on finding a trustworthy contractor this time around:
"Only if the technical requirements can be met will we consider other factors to be offered by the contractors, including prices," he said, adding that contractors from Australia, Thailand and Japan have already put in bids.
The project is part of the city's larger plan to clean its urban waterways. Last week, authorites announced that US$100 Million has been budgeted to return the Hang Bang Canal, formerly known as Canal Bonard, to its former glory.